For those who have not had the pleasure of attending the Classic Jazz Party, it's hard to explain what a sheer joy and intense musical experience the whole affair is. For example, on one day alone there were concerts covering music from 1919 jass, to Bunny Berigan, to the German Weimar Republic, to Ukulele Ike, and the Mills Blue Rhythm Band. This year, the festival was close to selling out, and I don't see any reason why it won't do the same next year given the world-class music being played. Each year it just feels like the festival is able to scale new heights, and it really is worth looking at attending if you haven't done so before. The whole affair has become one of the best classic jazz festivals for people who seriously love this music.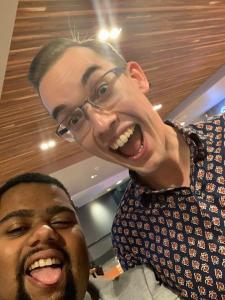 Friday began as usual with the tribute to Mike Durham, before moving on to the first presentation of the Young Talent Award. This award was conceived by the musical directors Claus Jacobi and Michael McQuaid, and offered £1000 to a young talented musician who holds promise for keeping the future of classic jazz alive. The award was presented this year to Colin Hancock, from Buda, Texas. Only 23, Hancock ably demonstrated his ability on the trumpet and saxophone, sitting in with bands and on several jam session songs. He has an encyclopedic knowledge of early jazz, record labels, and musicians, and it was a personal pleasure of mine to discuss some of the most niche recordings with him.
Friday afternoon had a number of strong sessions, but the stand out ones for me were the recreations of Jimmy Noone's Apex Club Orchestra led by French saxophonist Stephane Gillot, ably assisted by Michael McQuaid on the clarinet, before McQuaid launched into a whole hour of songs from the territory bands of New Orleans with his New Orleans Echoes set. The whole lot had a wonderfully relaxed swing to it, and it was definitely a style of music I could have listened to all day. That afternoon was capped off by one of the first big band sets, looking at the Jean Goldkette Band before Bix Beiderbecke joined. The Goldkette Orchestra was already a hot outfit in the early days, and it was treat to hear this neglected period of a famous orchestra's history examined in such detail.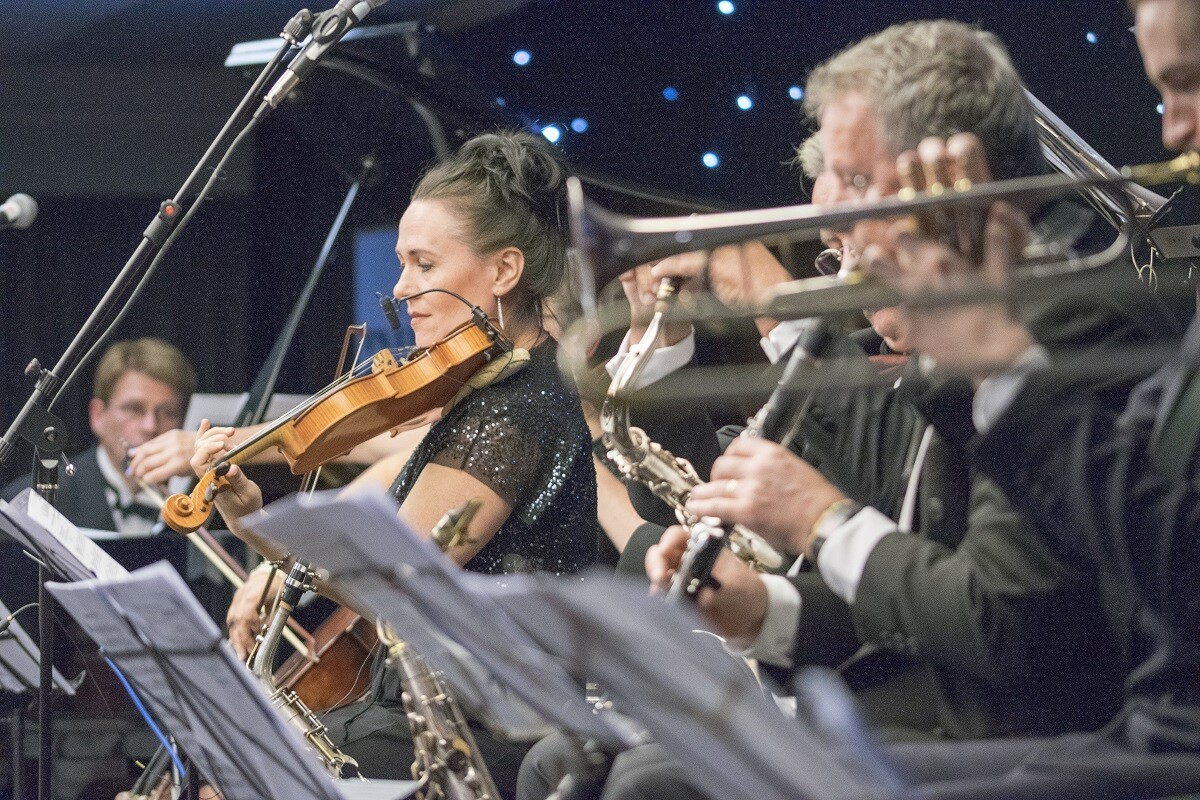 Friday evening began with an outstanding half hour piano solo by the great Morten Gunnar-Larsen. It was a hair-raising experience to see him play a series of music which really captivated the whole audience. I turned around and saw one member in tears at his playing – it really was that good. We then moved on to a glorious hour of King Oliver music from 1923, led by Claus Jacobi which certainly livened proceedings. Another highlight of Friday was a concert examining pre-jazz, led by Martin Wheatley. The Day Before Jazz examined British music from 1899 to 1919, with unusual songs like "That Ragtime Suffragette", and "I'm On My Way Back Home To Dear Old Shepherd's Bush" played. It was certainly one of those things you wouldn't hear anywhere else, and is what makes Whitley Bay so special.
Saturday began with American trumpet player Mike Davis leading a tribute to the Goofus Five, a small hot breakaway group from the California Ramblers in the mid-1920s. Mike lives and breathes this stuff, and it was clear he was enjoying himself as much as the audience were. We then had two small groups – clarinet washboard bands and a look at Harry Reser's lesser known compositions, before launching into a big band lineup of Louis Armstrong's work with Don Redman while with his Savoy Ballroom Five. We also had yet more washboard fun with Michael McQuaid's Washboard Rhythm Kings recreation – a small hot group that recorded a number of good songs in 1930s New York, before my personal favourite set: Teddy Brown's Cafe De Paris Band.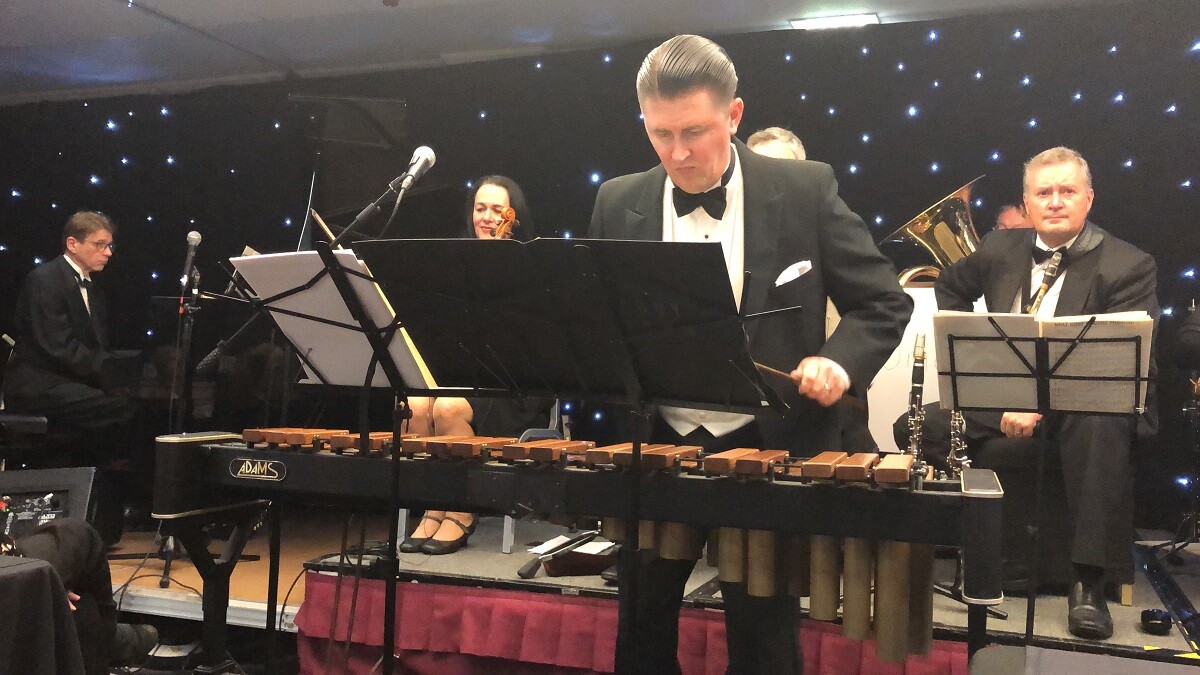 For those who don't know, Teddy Brown was a rather overweight xylophonist who displayed extraordinary dexterity on his instrument. He led a group at London's Cafe De Paris in the 1920s, and drummer Josh Duffee has made it his life's work to champion Teddy's music, leading fans to re-evaluate how good it actually was. Josh's set was another one of those "once in a lifetime" things that you certainly would never see performed elsewhere. Everyone was smiling when he was larking about behind the xylophone in the same way Teddy did all those years ago.
Saturday's piano professor set saw American pianist Andrew Oliver take to the stage to play an impressive mix of ragtime and early jazz, before the vocalist Joan Viskant returned with a very good set of songs, which included the rather naughty "He's My Man O' War" – with lyrics such as "every night he's drilling me constantly", it leaves little to the imagination. The highlight of Saturday evening was Claus Jacobi's recreation of McKinney's Cotton Pickers, a superb black group with brilliant arrangements by Don Redman. This recreation was outstanding, the band blended perfectly and it was such hot music to take us into Sunday.
The last day at the jazz party is always the saddest, because you know the musical happiness is about to come to an end. In a world first, we had a recreation of the Louisiana Five – a group which made records 100 years ago of early jass music. Nicholas D. Ball led the charge, which was suitably raucous, and certainly blew the cobwebs off on Sunday morning.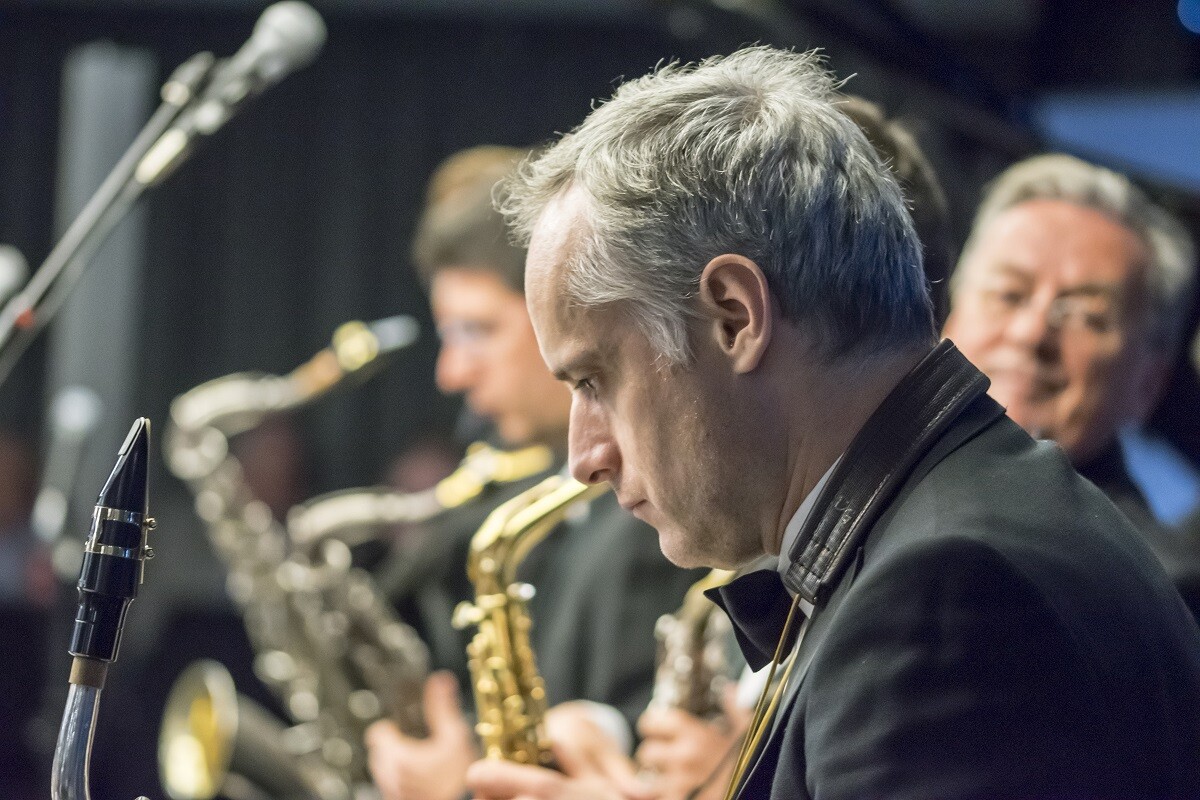 Some of the other good concerts on Sunday included the Vitality Five, a small hot group featuring Andrew Oliver, David Horniblow, Michael McQuaid, Martin Wheatley, and Nicholas D. Ball. Versatile indeed, the Vitality Five injected plenty of pep into proceedings. Also of note was a set examining an intriguing musical question – what if Louis Armstrong met Bix Beiderbecke? The pair made records at the same time in Chicago, and allegedly met at an after-hours jam session. Rico Tomasso as Louis and Andy Schumm as Bix were on hand to explore one of the most tantalizing jazz get-togethers that sadly went unrecorded. Sunday proceeded with a look at the early age of jazz dance crazes, with the dances demonstrated by Bridget Calzaretta and yours truly, plus Andy Schumm, David Horniblow and Nicholas D Ball – all musicians proving they could do more than just play!
After Andy Schumm's piano solo debut on Sunday, the evening continued with one of the most fascinating concerts seen yet: an examination of the music of the German Weimar Republic. Morten Gunnar-Larsen and Claus Jacobi were on hand to guide us, with Claus singing the lyrics in German, Kay Usher and Dawn Allan (violin) and Penny Callow (cello). It was clear a lot of thought had gone into recreating some of this music for fans. After Thomas Langham's tribute to Ukulele Ike, the festival ended with a recreation of the Mills Blue Rhythm Band. Storming, swinging and hot – it was an outstanding way to end this year's jazz party.
This is a festival for people who really love their jazz, and if you want to hear music you won't hear anywhere else then I cannot recommend it enough. Visit their website at www.whitleybayjazzfest.com for more details. Tickets will cost £160 for three days of musical heaven from October 30 to November 1 next year.