I must begin by congratulating the esteemed editor of this publication on his election as a 2022 Jazz Hero by the Jazz Journalists Association. It is a most appropriate award for the work Andy Senior has been doing so diligently. Check out the fine biography Russ Tarby wrote for the award announcement. Other recent TST contributors named Jazz Heroes include Lew Shaw (2017) and Norman Vickers (2021).
♫ ♫ ♫ ♫ ♫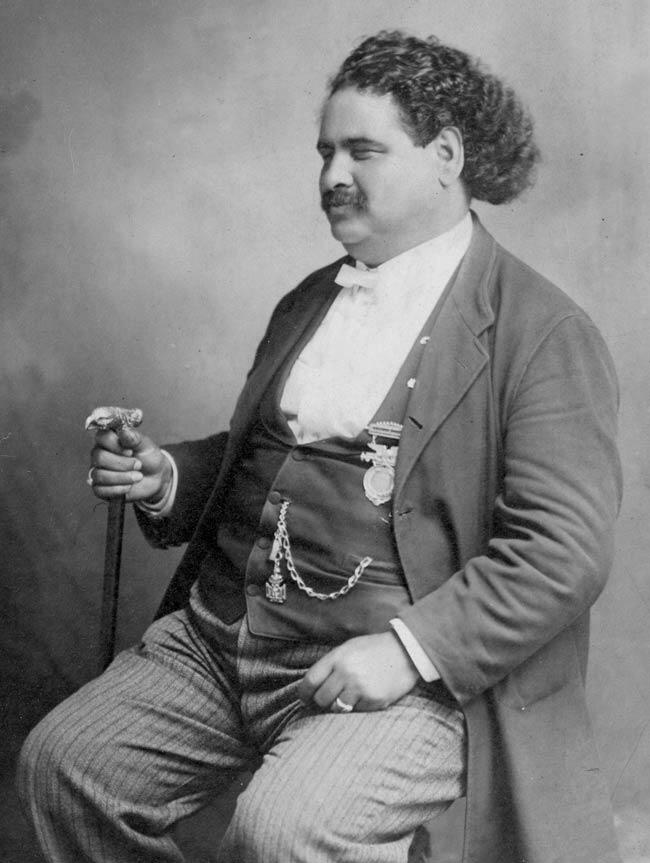 A gentleman who would surely have been named a Jazz Hero back in the 1920s would have been John W. "Blind" Boone of Columbia Missouri. He lost his vision through a travesty of primitive medical practice in his infancy and then grew to become a musical prodigy. As a concert pianist supported by his wife of 38 years, Eugenie Lange Boone, the artist performed well over 2,000 concerts in his lifetime traveling over 144,000 miles in his 50-year career.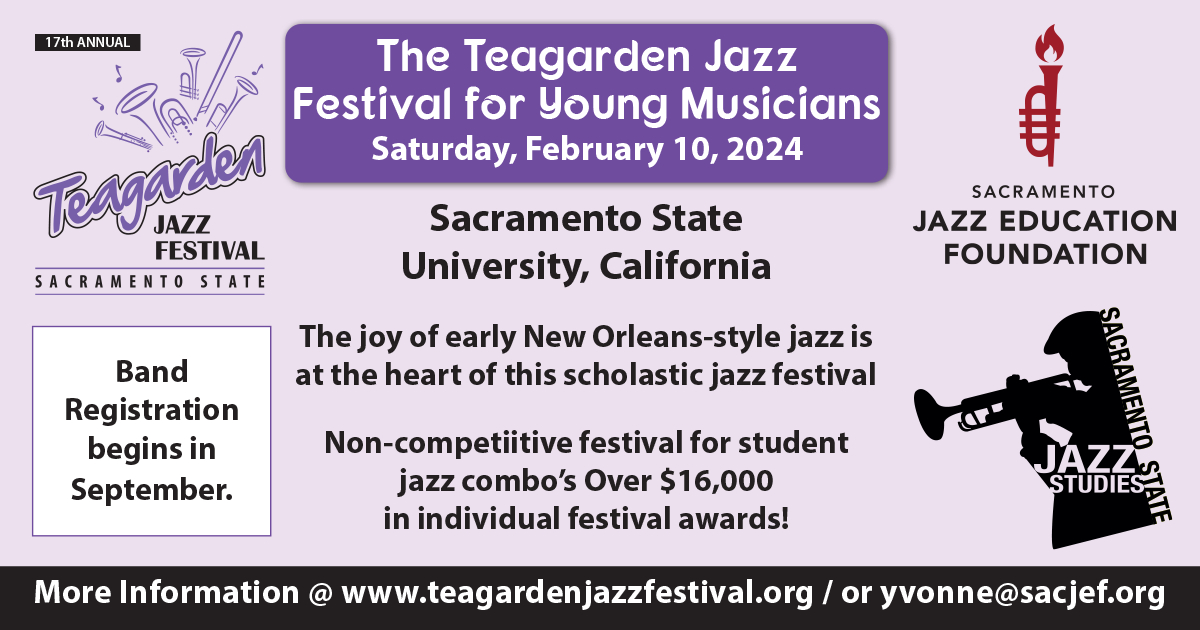 Our collective knowledge Blind Boone's contribution to the legacy of American entertainment and American popular music was slower to emerge than his contemporary, Scott Joplin. However, to many dedicated to his memory in recent years, we continue to learn about this remarkable man and celebrating his life and work.
I was dashing through my social media sites last week when I found a month old call for papers for a Blind Boone Symposium to be held September 30-October 2 in conjunction with the J.W. "Blind" Boone Heritage Foundation in Columbia, MO, the Budds Center for American Musical Studies at MU in Columbia, Mo., the Boone County History and Cultural Center, the Univ. of Central Mo, in Warrensburg, and Lincoln University in Jefferson City. I immediately contacted the group to learn more and was soon visiting with an exuberant organizer, Dr. Jolie Rocke from Houston, TX. She is a trained professional singer with a style that integrates Jazz, Classical, and Gospel Genres.
I have known for some time of an award-winning screen-play property Moss Hall and Max Morath created a few years ago titled Blind Boone that has never been produced. It seemed a perfect fit for this project and though I only had one day to submit, it seemed more than worth the effort. Dr. Rocke was excited to learn more about the piece, so I've sent off a script with Max's permission to use it as they see fit to include in their program. We are all waiting anxiously to learn of the group's final plans.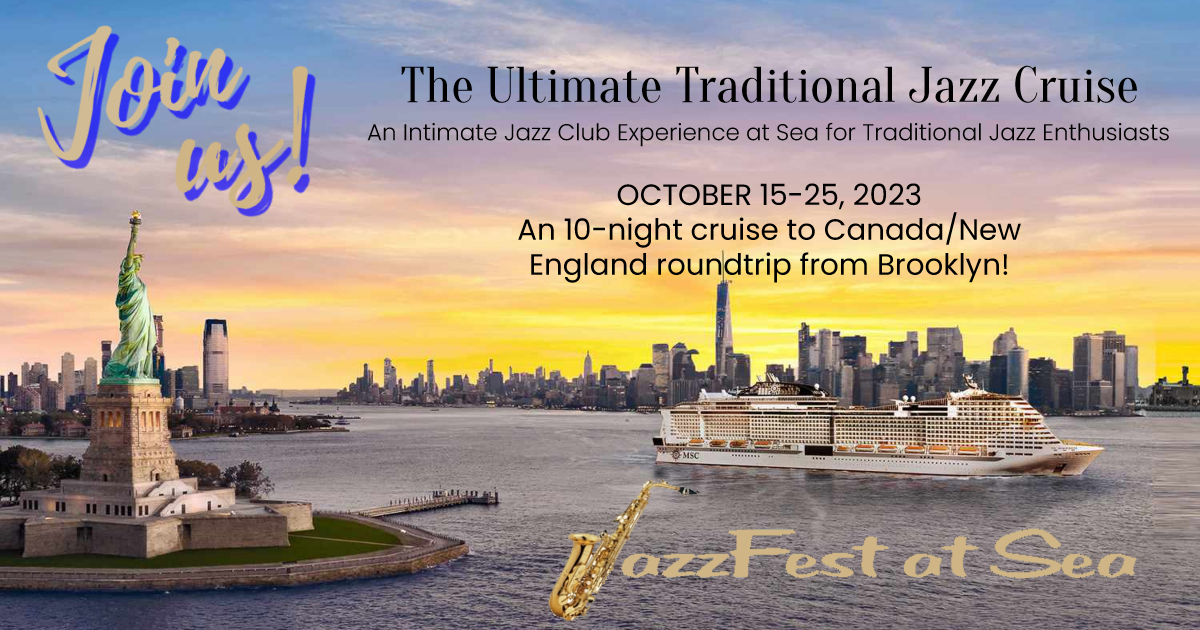 Dr. Rocke was kind enough to share other ideas the group is considering. They anticipate a youth program and hopefully a series of projects coordinated with groups like the Sedalia festival and the St. Louis Joplin House.
Jolie is a distant relative of Blind Boone's and that has inspired her involvement. Reginald Robinson in Chicago (2004 MacArthur Genus Grant Recipient) is part of this enterprise and brings his lengthy study of Blind Boone and the performer's music as well as Robinson's own extensive knowledge of ragtime's legacy and music to the group effort.
John W. "Blind" Boone's legacy has been celebrated in Columbia and elsewhere for many years. When I was a student at MU in the early 1960s, I ran a used bookstore and piano repair shop on Broadway in Columbia across the street from the house that was identified as Boone's. I even tracked down one of the old instruments he was said to have owned, while I was there. I learned a great deal about Boone's work from Trebor Tichenor in St. Louis and his daughter Virginia who continues to espouse the Boone Legacy. In fact, two years ago, I enjoyed hearing Virginia perform on an old Boone-played grand piano in the old Pacific Missouri Opera House constructed from 1904 St. Louis World's Fair salvage materials.
Finally, I must appreciatively mention the Blind Boone Ragtime Festival that ended in 2015 after 19 years under the Artistic Direction of Lucille Salerno. The event brought Boone and his work to public attention through the festival performances, seminars, and special tours focused on his studies. It was during that era that the Boone Home was restored and dedicated as a historic site. One faithful performer and presenter who has continued to return to Columbia each year and who visited Lucille until her death in 2020 is John Reed-Torres, a Los Angeles native. He is also a ragtime performer who has focused on the compositions of "Blind" Boone in his career.
The John William Boone Heritage Foundation was established in 1997 to acquire, govern, restore, develop, and manage the historic Boone home. Their mission is to insure that the home "will stand as a lasting visual tribute to the greatness of John W. Boone and as a means to tell the story of this inspiring musician and civic leader, whose life transcended the barriers of disability and race." Thus, their leadership role in sponsoring the Symposium. The Missouri Humanities Council has generously provided a $10,000 grant for this symposium.
And so, another ragtime personality emerges from obscurity after a phenomenal lifetime career. It is a familiar story and until we learn to recognize our heroes and keep them in permanent public attention. It is so sad to find people who made significant contributions in their lifetimes only to be forgotten in their seniority and then after their deaths. Now "Blind" Boone is receiving his proper recognition.