While the jazz piano originally developed independently of the earliest jazz groups (I have yet to see a piano utilized in a marching brass band), and it has a rich legacy in American music that predated jazz, it has of course been a major part of jazz since close to its beginnings. During the past century, there have been a countless number of great jazz pianists and solo piano records. This article focuses on ten of the very best classic jazz and swing pianists of the early days, each of whom are represented by one CD (or, in one case, a double CD) apiece, with the music being recorded before 1945.
Not included in this survey are the masterful boogie-woogie pianists (Albert Ammons, Pete Johnson, and Meade Lux Lewis), Duke Ellington (who recorded only a handful of solo piano recordings before the mid-1940s), and such brilliant players as Jess Stacy, Cliff Jackson, Herman Chittison, and a half-dozen others. This article and the recommended CDs can serve as an introduction to these ten brilliant players.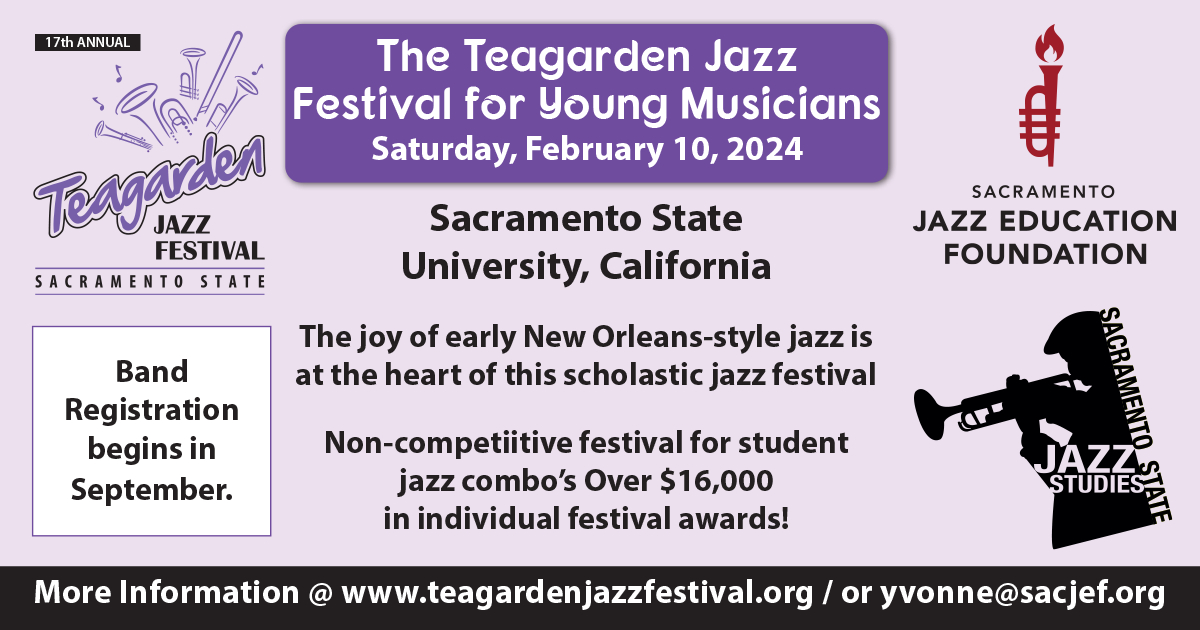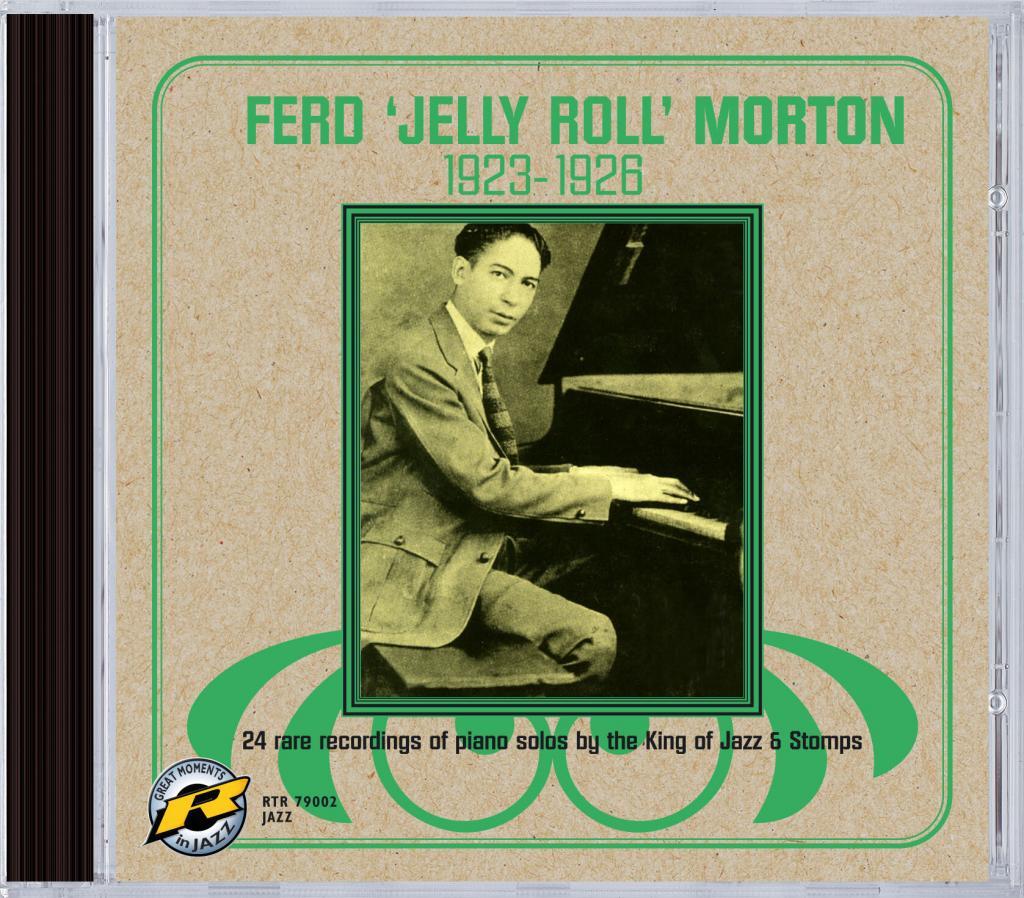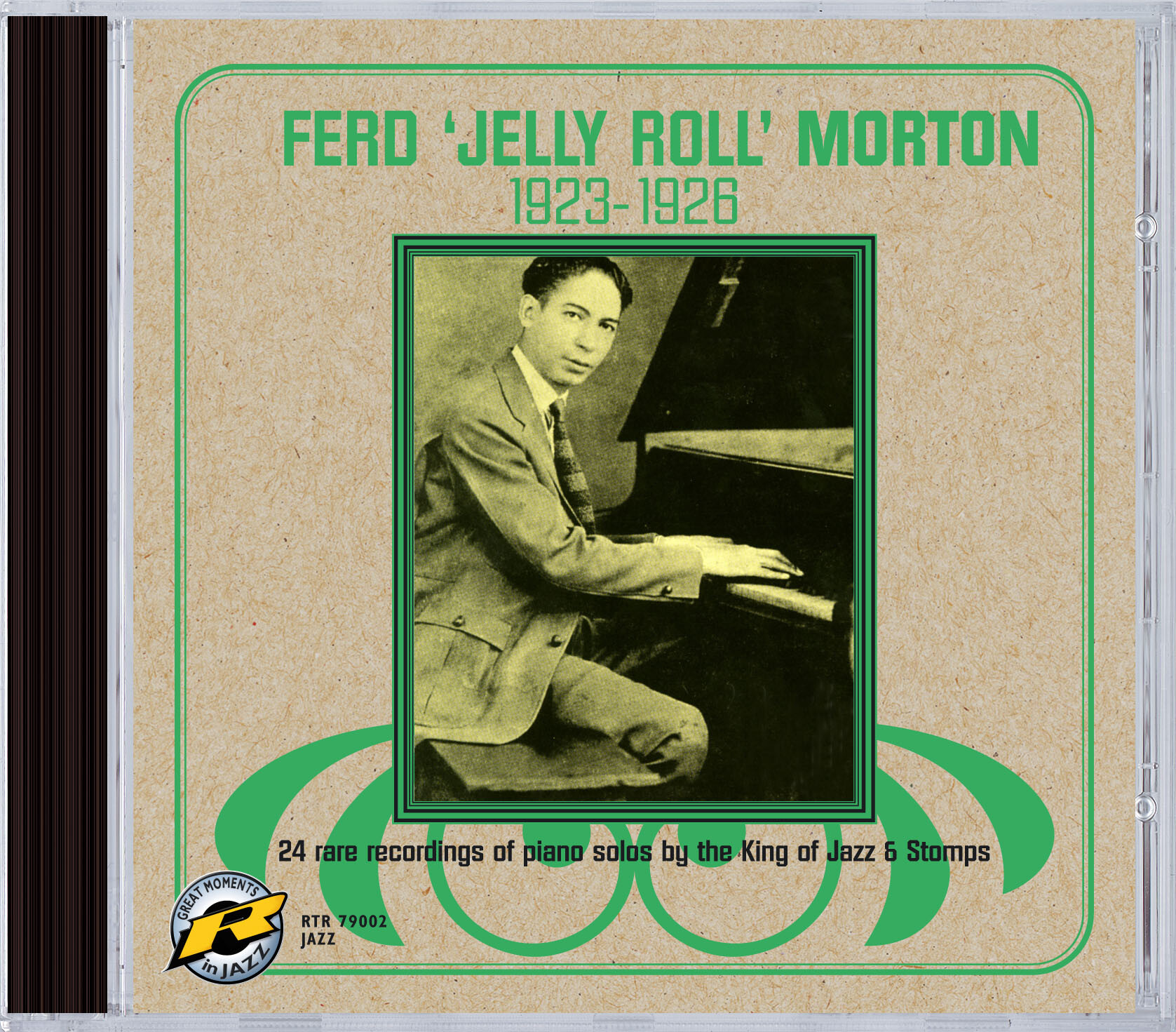 1) Jelly Roll Morton (1890-1941) – While he was often ridiculed for claiming that he invented jazz, it is true that jazz as we know it to a large extent began with Jelly Roll Morton since his predecessors did not have opportunities to record. A pioneering composer and arranger whose influence on future developments tends to be underrated, Morton was also the first major jazz piano stylist. He had an immediately recognizable style on the piano, an orchestral approach in which his playing often emulated the different parts of a New Orleans jazz band. Ferd "Jelly Roll" Morton (Retrieval) contains his first 24 piano solos, dating from 1923-26. Highlights include "Grandpa's Spells," "Wolverine Blues," "Shreveport Stomps," "King Porter Stomp," and "The Pearls." 100 years later, his playing still communicates to today's listeners.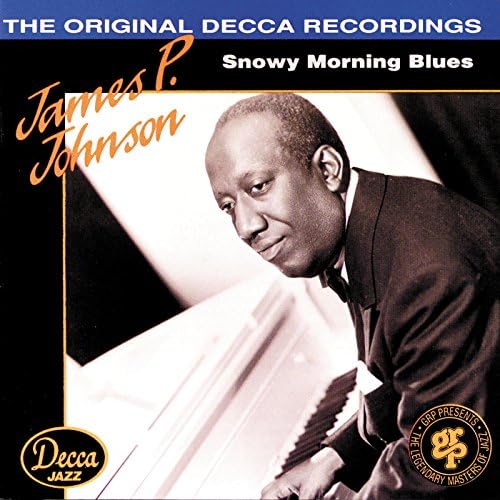 2) James P. Johnson (1894-1955) – Whether he was the first to invent stride piano (having one's left-hand "stride" up and down the keyboard, keeping the beat by alternating bass notes with chords while the right hand plays melodic variations), James P. Johnson was certainly the first to master the style. As early as 1921 when he recorded "The Harlem Strut," "Keep Out Of The Grass," and his test piece for all stride pianists, "Carolina Shout," Johnson was documented in prime form. He was a major influence on most of his peers and the next generation including Fats Waller, Duke Ellington and even Thelonious Monk. While the Mosaic limited-edition 5-CD box set 1921-1943 Sessions covers most of his early sessions, since I am limiting myself to much smaller reissues, search for the single-disc Snowy Morning Blues (GRP/Decca) which has music (four superb piano solos from 1930 including "Jingles" and "You've Got To Be Modernistic," plus performances from 1944) that are not on the Mosaic box.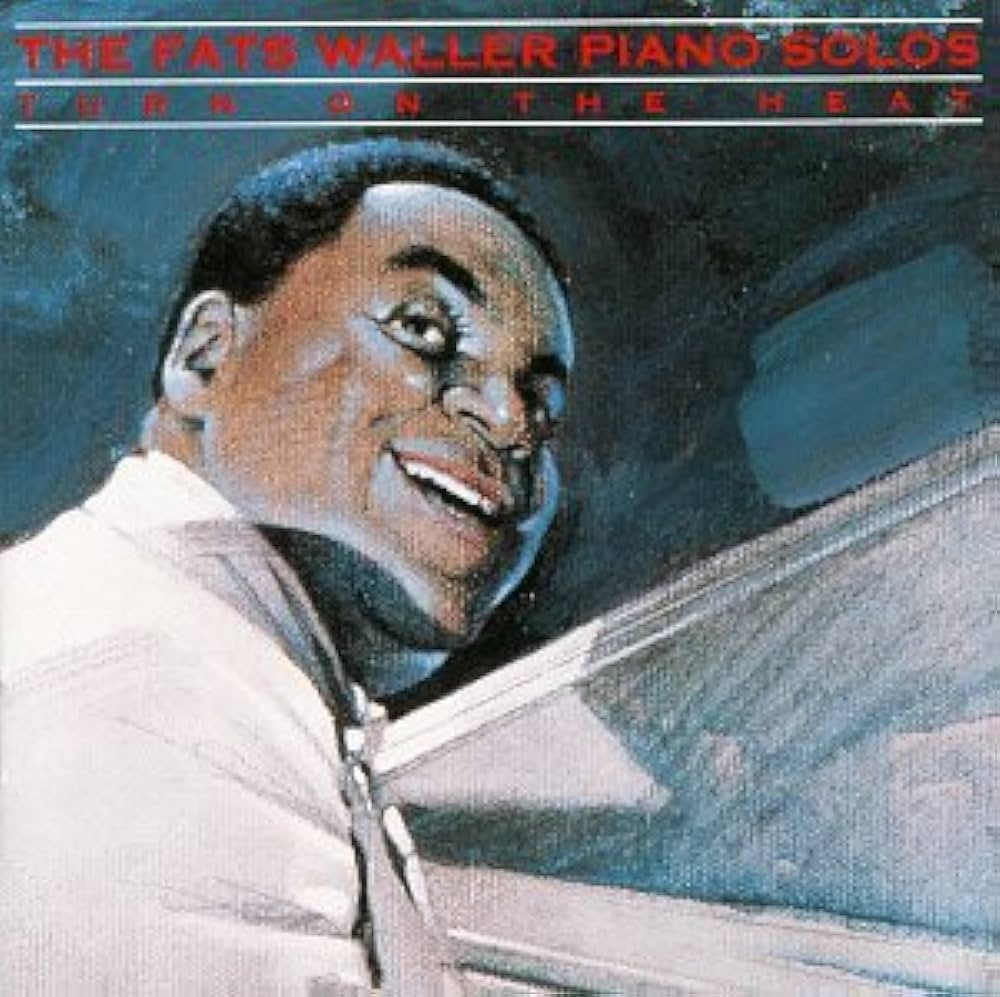 3) Fats Waller (1904-43) – A giant in at least five areas (stride pianist, jazz's first organist, songwriter, singer, and comic personality), Waller lived every day as if it were a jazz party with an excess of liquor, food, women, and laughs. It is remarkable that his life story has never been the subject of a Hollywood film. While Waller, who recorded prolifically especially with the two-horn sextet that he called his Rhythm, also made occasional piano solos throughout his all-too-brief but action-packed life. Turn On The Heat: The Fats Waller Piano Solos (Bluebird), a double CD, has all of his solo piano recordings from 1927-41 including "Handful Of Keys," "Ain't Misbehavin'," and "Honeysuckle Rose."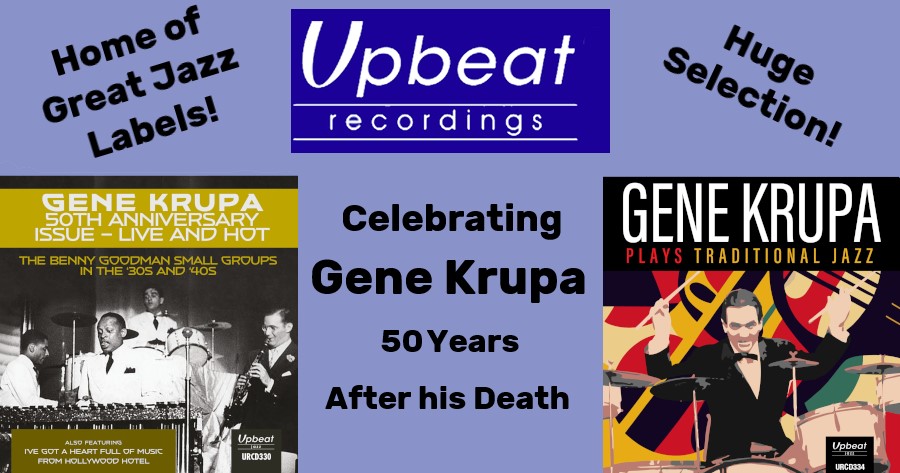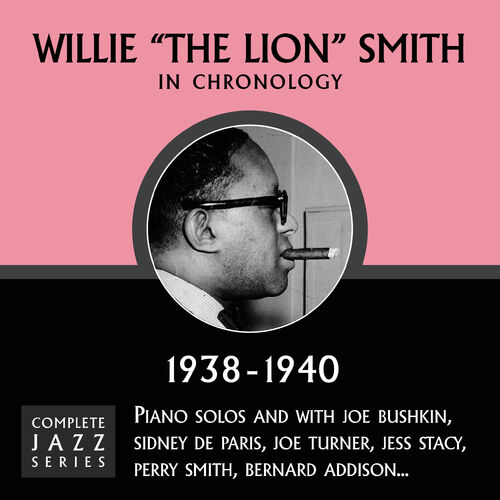 4) Willie "The Lion" Smith (1893-1973) – Although he starred at Harlem rent parties in the 1920s with his friends James P. Johnson and Fats Waller, the Lion made relatively few recordings until the mid-1930s. His sophisticated and impressionistic piano solos contrasted with his appearance (invariably wearing a bowler hat while having a cigar in his mouth), his gruff nature, and the many high-energy Dixieland sessions that employed him during much of the 1950s. Smith can be heard at his most inventive and sensitive during the 14 piano solos that he recorded on Jan. 10, 1939, eight of which were his compositions. "Echoes Of Spring," "Passionette," "Rippling Waters," and "Morning Air" are unlike any other originals composed by stride pianist during the era. 1938-1940 (Classics) includes all of that music plus a Dixieland date with trumpeter Sidney DeParis and a couple of collaborations with fellow pianists Joe Bushkin and Jess Stacy.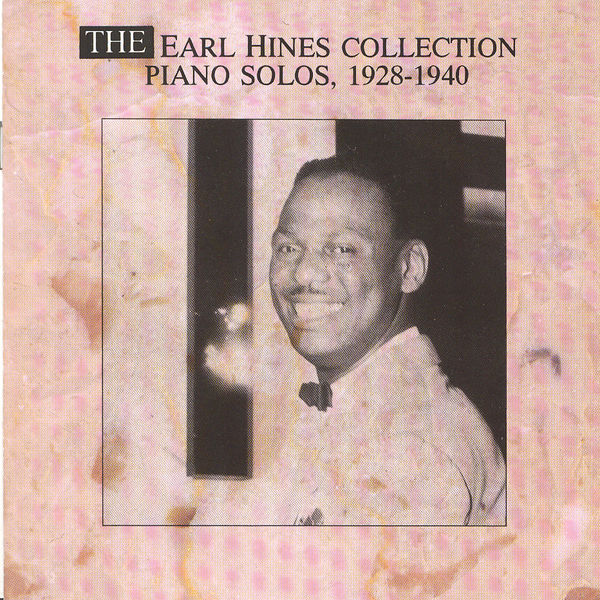 5) Earl Hines (1903-83) – Although he could play stride piano as heated as anyone, Earl Hines loved to break up the rhythm by taking breaks that defied time in often-reckless and thrilling fashion, somehow always landing right on the beat. His "trumpet-style" right hand sometimes emphasized octaves that could be heard over any ensemble while his consistently tricky left hand kept his playing from ever becoming predictable or safe. He always sounded modern and full of surprises, whether he was playing in 1928 or 1978. The Earl Hines Collection Piano Solos 1928-1940 (Collector's Classics) is filled with adventure and dazzling performances. All 14 of his remarkable solos from 1928 are included along with ten later recordings from the swing era. Among the gems are "57 Varieties," "Chicago High Life," "A Monday Date," "Rosetta," and "A Child Of A Disordered Brain."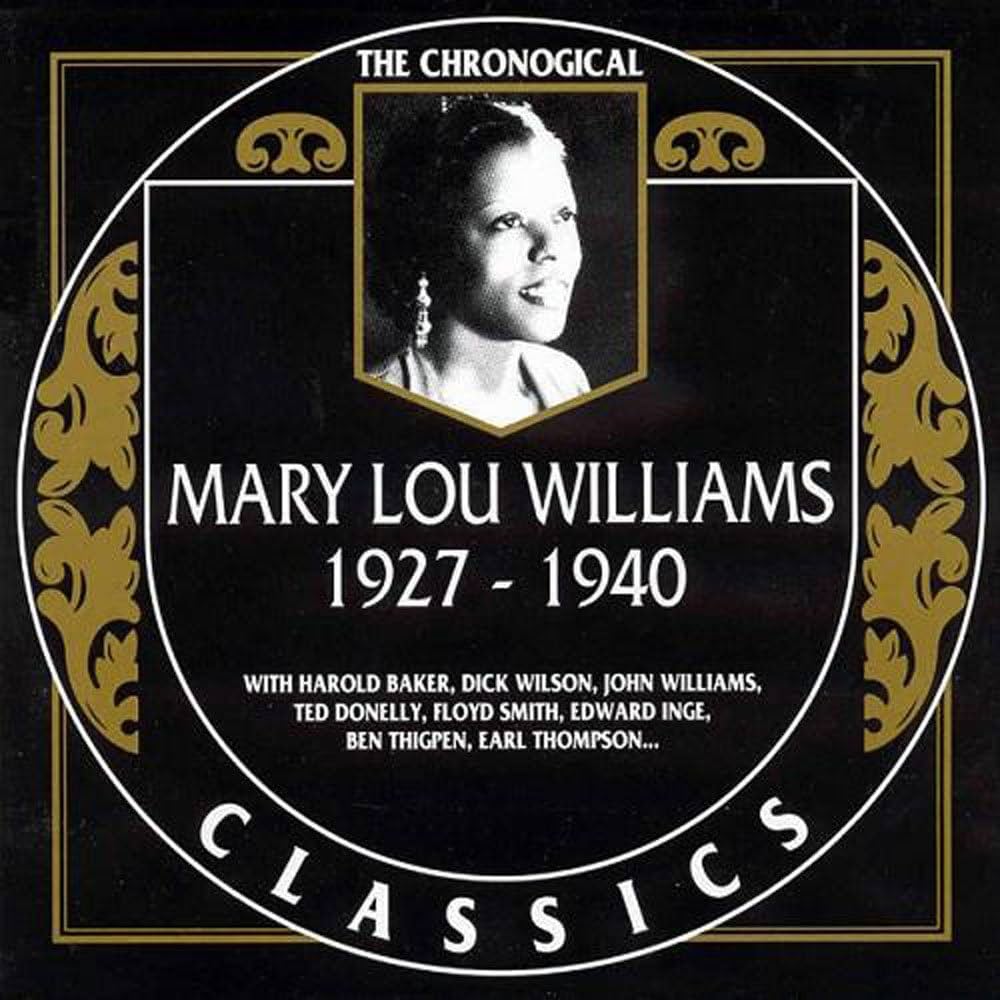 6) Mary Lou Williams (1910-81) – The only pianist, other than Duke Ellington, to come up in the 1920s and progress through all of the different styles, Mary Lou Williams in the 1970s could have passed for a young up-and-coming modern jazz player. She started with stride (she could hold her own with the best) and blues, spent parts of her career playing swing, bebop, hard bop, free jazz/avant-garde and gospel, and went through the music's history while still sounding like herself. She was also a major arranger (including for Andy Kirk's Twelve Clouds Of Joy) and songwriter, and an inspiration to several generations of musicians, particularly female instrumentalists. 1927-1940 (Classics) has all of Williams' early recordings as a leader including solos, trio numbers and playing at the head of a septet; her version of Jelly Roll Morton's "The Pearls" in particular is a gem.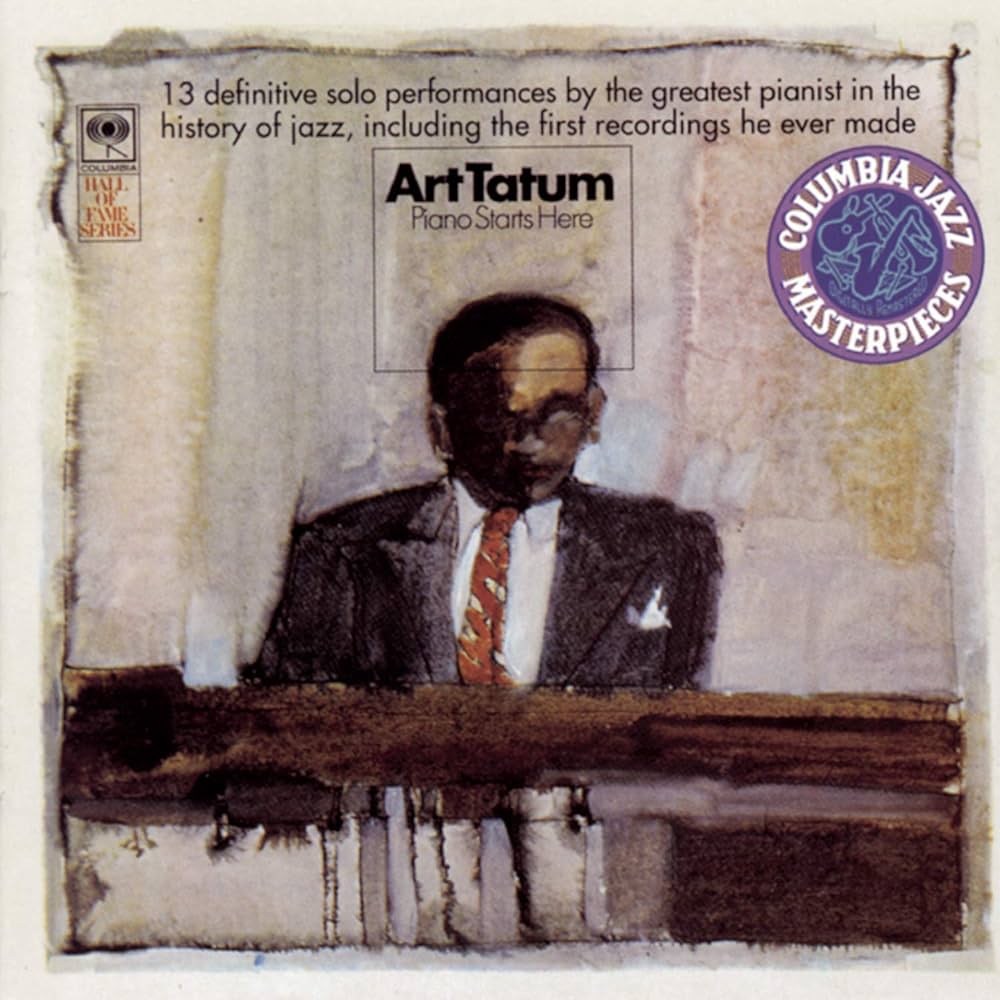 7) Art Tatum (1909-56) – When it came to wondrous technique, creating remarkably fast runs, and being harmonically advanced, no one was ever on Art Tatum's level. While he considered Fats Waller an influence, Tatum was in his own musical world. He could play stride piano and boogie-woogie at impossible tempos, amazed classical pianists, and in the 1930s was as advanced as any pianist would be in the 1960s or '70s. Proof of all of that can be heard in his rather incredible 1933 recording of "Tiger Rag" where he sounds as if he were three pianists all playing together. That performance is included on Piano Starts Here (Columbia/Legacy) along with three other numbers from what was his first official studio date as a soloist and performances from a remarkable 1949 concert including "Yesterdays," and a rather rapid "I Know That You Know."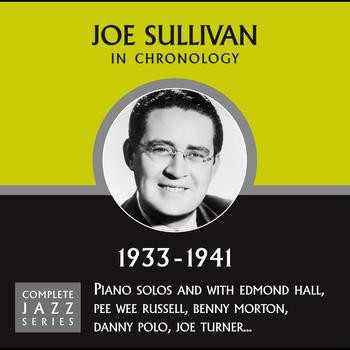 8) Joe Sullivan (1906-71) – At his best, Sullivan was a superb stride pianist who was inspired by Earl Hines although without Hines' time-defying breaks. Associated with Chicago jazz of the 1920s and Eddie Condon in later decades, Sullivan also worked with Red Nichols, was Bing Crosby's accompanist (1934-36), and a member of the Bob Crosby Orchestra (where his "Little Rock Getaway" was a hit) and, for a brief time in 1952, toured with the Louis Armstrong All-Stars. 1933-41 (Classics) includes Sullivan's solo piano records of 1933, 1935, and 1941, a trio date with clarinetist Pee Wee Russell and drummer Zutty Singleton, and four numbers with his Café Society Orchestra. It is intriguing hearing Sullivan's earliest version of "Little Rock Getaway" from 1933 for it lacked its melody, one that is played in joyous fashion in his 1935 recording.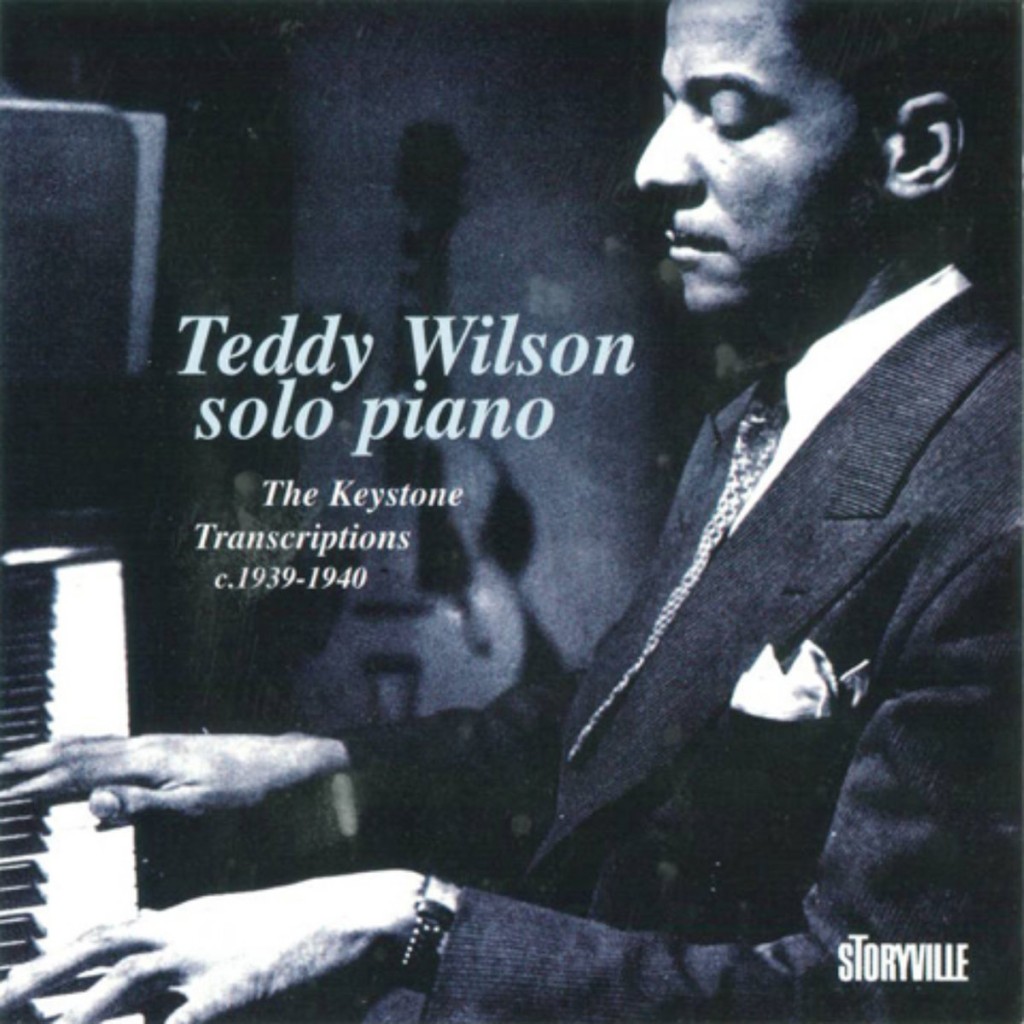 9) Teddy Wilson (1912-86) – While pianists of the 1930s might worship Art Tatum, many sought to play like the more accessible Teddy Wilson. The definitive swing pianist, Wilson played stride but often had a gentler touch even when swinging hard, sounding as if he never made a mistake or played a distasteful note. His soft-spoken manner made him a perfect choice to integrate the Benny Goodman Trio, his recorded collaborations with Billie Holiday are classic, and he was quite consistent and unchanging in style for over a half-century. While a three-LP set titled The Complete Piano Solos (CBS) has all of his unaccompanied solo recordings from 1934-41, since we are sticking to CDs, Solo Piano (Storyville) should be mentioned. Consisting of radio transcriptions from 1939-40, these typically tasteful performances are of particular interesting because it finds Wilson playing both standards and a batch of his obscure but worthy originals.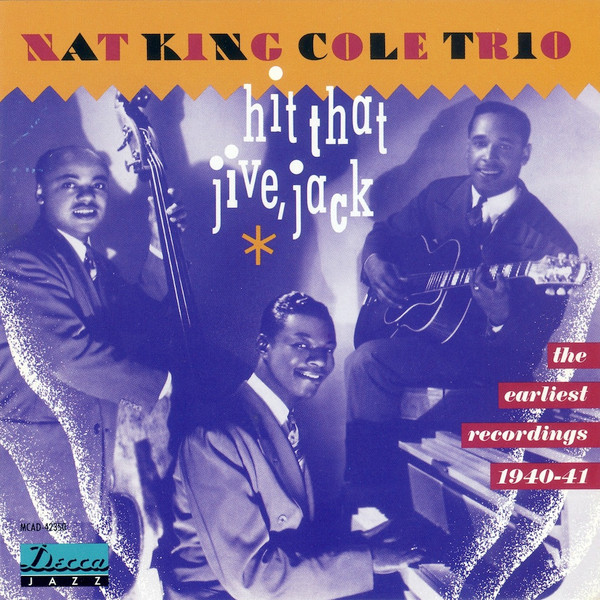 10) Nat King Cole (1917-65) – Nat King Cole was one of the great swing pianists and helped popularize the piano-guitar-bass trio which preceded the piano-bass-drums combo. He had a light touch and his left hand rarely strided, instead leading the way towards bebop with its emphasis on playing chords in the most rhythmically exciting spots. His singing would overshadow his piano playing by 1950 but his work as a jazz pianist and occasional singer with the King Cole Trio during 1938-49 is timeless. Hit That Jive Jack: The Earliest Recordings (Decca) are not quite his earliest appearances on record. However the CD serves as an excellent place to start in discovering his jazz talents for it has the first version of his hit "Sweet Lorraine," some catchy singing by the trio, and a few impressive instrumentals.