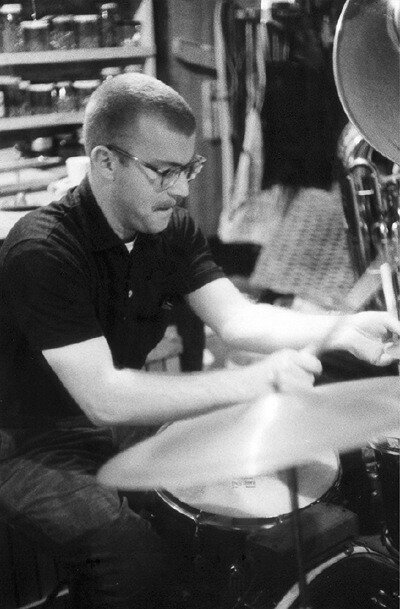 LLOYD BYASSEE, 81, on March 16 after a long illness in Castaic, Calif. Over the years he was the drummer for Turk Murphy (appearing on the Ed Sullivan TV Show), Titanic, South Frisco, Bay City, Canal Street and Great Pacific bands. He toured Israel with the Hot Frogs and George Segal where at one performance attended by Menachem Begin, Itzhak Perlman sat in with the band and played Lloyd's drums, which are currently in use at a United Artists studio where his son works.
RALPH DIANA, Leader of the Red Pepper Jazz Band from Los Angeles and banjoist with Cottonmouth D'Arcy's Jazz Vipers, Party Peppers, San Juan Jazz Rascals, Smog City and Southern Stompers.
DAVID BAKER, 84, on March 26 in Bloomington, Indiana. An acclaimed symphonic jazz composer and groundbreaking educator with more than 65 recordings, 70 books and 400 articles to his credit, he was on the faculty of the Indiana University Jacobs School of Music for 50 years and founded its Jazz Studies program, serving as its chair from 1968 to 2013. He co-founded the Smithsonian Jazz Masterworks Orchestra and was its conductor and musical/artistic director from 1990 to 2012. Nominated for a Pulizer Prize and Grammy Award, he was the third inductee into the Jazz Education Hall of Fame.
GATO BARBIERI, 83, of pneumonia on April 2 in New York City. A saxophonist whose highly emotional playing helped expand the audience for Latin jazz and whose music for the film Last Tango in Paris, which he composed and performed, won a Grammy Award. A native of Argentina, he earned the nickname Gato (Spanish for cat) in the 1950s because of the way he scampered from one Buenos Aires nightclub to another to make it to his next gig.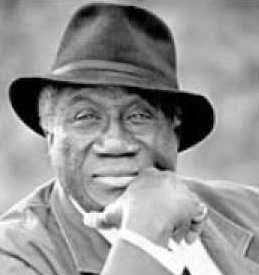 BILL HENDERSON, 90, of natural causes on April 3 in Los Angeles. A vocalist who began singing at age 4, he worked with Ramsey Lewis and Horace Silver in the 1950s and later with Count Basie, Tony Bennett, Frank Sinatra, Quincy Jones and Oscar Peterson. He appeared as an actor in several films and TV series.
MERLE HAGGARD, 79, on April 6 (his birthday) at his ranch in Redding, Calif. Diagnosed with lung cancer, he suffered from double pneumonia since late 2015. He was raised in a converted boxcar and in his early 20s, served time at San Quentin prison where he heard Johnny Cash sing "Folsom Prison Blues" to the inmates that inspired him to change his life. Haggard's songs were about the hardships of ordinary people in the tradition of country music. He helped create the Bakersfield sound in the 1960s that was more in touch with the music's origin and early artists. He went on to release more than 200 albums and produced 38 number-one hits between 1968 and 1987.