The New Black Eagle Jazz Band has been a joyful fixture in New England ever since its formation in 1971. Veteran New Orleans bassist Chester Zardis was part of their first record date and, in Nov. 1990, a reunion performance was scheduled at the Rhode Island School of Design. Unfortunately the 90-year old Zardis passed away the previous August so the event became a tribute concert. The night was filmed and there were hopes that it would air on PBS, but it was soon forgotten.
24 years later, in 2014, the band was alerted to the existence of the video. They were quite surprised by how well it was filmed and the quality of the music. It is now being released as The Last Of The First which Zardis was called since he was among the very last surviving New Orleans musicians of the pre-1950 era. In reality, other than a few moments, the Chester Zardis tribute part of the concert is de-emphasized in favor of some rather exciting music.
Six regular members of the New Black Eagle Jazz Band (cornetist Tony Pringle, trombonist Stan Vincent, pianist Bob Pilsbury, banjoist Peter Bullis, Eli Newberger on tuba, and drummer Pam Pameijer) are joined by clarinetist Tommy Sancton and the late tenor-saxophonist Brian Ogilvie. Clarinetist Billy Novick is absent but Sancton, who was on that first album with Zardis, and Ogilvie (who was with the group in 1981) are perfect substitutes. Sancton's high note clarinet work often shares solo honors with Pringle.
The proceedings begin with a 7 ½ minute version of "In The Sweet Bye & Bye" that is filled with short solos and many stirring ensembles. After "Careless Love," Alan Lomax (1915-2002) is a guest, talking a bit about Chester Zardis and New Orleans jazz, and taking a surprisingly effective unaccompanied vocal on a bluesy number.
The great Danny Barker (1909-1994) is the other guest. He talks about his life in humorous fashion and then, after saying "I don't have a voice like Frank Sinatra, but I'm brave," he performs a classic version of "Gambler's Blues" (his own twist on "St. James Infirmary") and "You've Got The Right Key But The Wrong Keyhole." He is also featured on "Nevertheless" and "C.C. Rider" and sits in on most of the other band pieces including "Girl Of My Dreams" and "Shake It And Break It." Barker clearly enjoyed himself and the playing of the other musicians that night.
The remaining selections are a heated rendition of "Yearning," "Out In The Cold Again" (which has both Ogilvie and Sancton interacting with each other on clarinets), "The Old Rugged Cross" and an explosive rendition of "Panama" that serves as the perfect close to the highly enjoyable concert. The crowd (which was filled with quite a few young people) was rightfully enthusiastic throughout the night.
This is a great DVD, one that classic jazz fans will love.
The Last Of The First (New Black Eagles DVD 102, 13 selections, TT = 98:57) www.blackeagles.com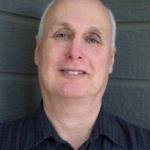 Since 1975 Scott Yanow has been a regular reviewer of albums in many jazz styles. He has written for many jazz and arts magazines, including JazzTimes, Jazziz, Down Beat, Cadence, CODA, and the Los Angeles Jazz Scene, and was the jazz editor for Record Review. He has written an in-depth biography on Dizzy Gillespie for AllMusic.com. He has authored 11 books on jazz, over 900 liner notes for CDs and over 20,000 reviews of jazz recordings.
Yanow was a contributor to and co-editor of the third edition of the All Music Guide to Jazz. He continues to write for Downbeat, Jazziz, the Los Angeles Jazz Scene, the Jazz Rag, the New York City Jazz Record and other publications.