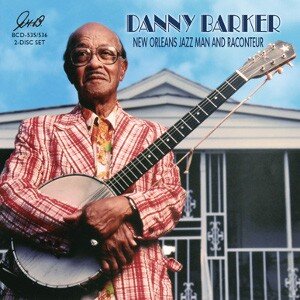 George Buck (1928-2013) had quite a career as the head of GHB and Jazzology Records (both of which he founded) and other labels such as Audiophile, Circle, and Progressive that he acquired along the way.  During his last 60 years, Buck recorded and produced hundreds of records of New Orleans jazz and other music that he loved, and was also a force in getting traditional jazz on the radio. Fortunately, since his death, his labels have continued to record new music and make available gems from the vaults.
Banjoist, guitarist, singer, lyricist and hip storyteller Danny Barker (1909-1994) had a very interesting life. Born in New Orleans, he was playing on the streets with a kid's band when he was very young. In 1927 when he was eighteen, he married thirteen-year old Louisa Dupont who as a singer became known as Blue Lu Barker. Their marriage lasted until his death 67 years later.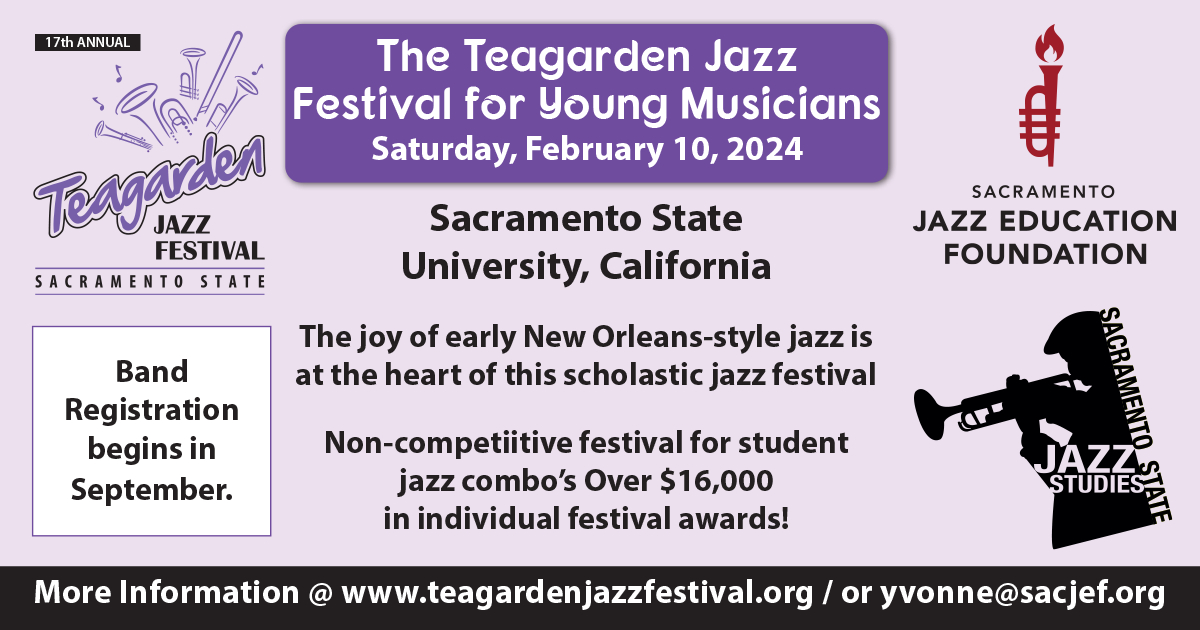 In 1930 Barker moved to New York where as a guitarist he worked with Jelly Roll Morton, Sidney Bechet, James P. Johnson, Lucky Millinder, Benny Carter and the Cab Calloway Orchestra (1939-46). He not only recorded with Blue Lu Barker starting in 1938-39 but wrote the lyrics to several of her songs including the hit "Don't You Feel Me Leg."
In the 1940s Barker began playing the banjo again, was part of the Dixieland revival, and recorded with Bunk Johnson. In the 1950s he played Dixieland in New York and, after work slowed down, the Barkers moved back to New Orleans in 1965. Barker, who remained a very individual and enjoyable banjoist and guitarist, became an influential teacher and inspiration for the next couple of generations of New Orleans players, some of whom played in his Fairview Baptist Church Christian Band.
New Orleans Jazz Man and Raconteur is a two-CD set put out by GHB that sums up much of Danny Barker's career with highlights from the GHB catalog. The music ranges from New Orleans jazz and a bit of swing to vocal novelties and Creole specialties. The first disc has Barker featured on guitar and banjo on one or two selections apiece with Jonah Jones, Albert Nicholas and Tony Parenti along with thirteen numbers with Rudi Blesh's This Is Jazz All-Stars. The latter are taken from radio broadcasts from 1947 that also feature such notables as cornetists Wild Bill Davison and Muggsy Spanier and clarinetists Albert Nicholas and Edmond Hall.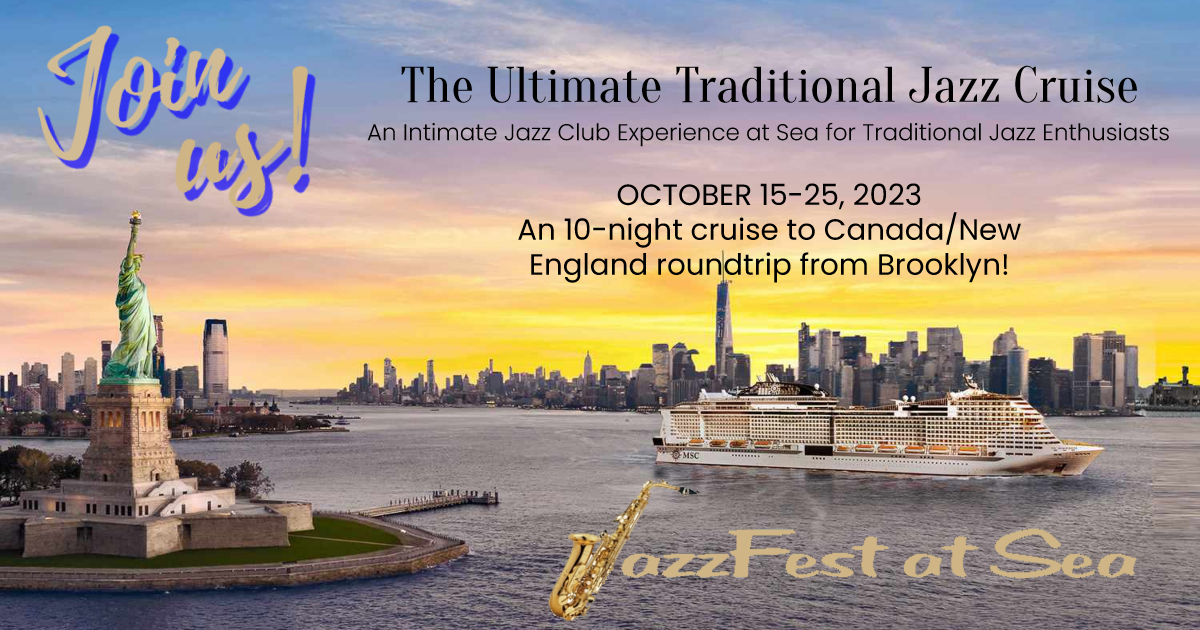 While those broadcasts have been reissued in full elsewhere by Jazzology, the second CD contains much rarer selections. Dating from 1951-91, Barker is heard not only on his instruments but singing a few numbers including his "Save The Bones For Henry Jones" and a rather remarkable version of "St. James Infirmary."
While he is mostly in the spotlight, Barker is assisted by such greats as baritonist Haywood Henry, drummer Paul Barbarin, clarinetists Joe Muranyi, Raymond Burke and Pud Brown, trumpeter George Finola, trombonist Louis Nelson, cornetist Ernie Carson and Blue Lu Barker (who sings "Gulf Coast Blues") among others. Most of these performances have rarely been heard including two previously unreleased numbers with Louis Nelson and a pair of interviews from 1965. The accompanying booklet is rewarding and an added plus.
Danny Barker – New Orleans Jazz Man And Raconteur (GHB BCD-535//536, 36 selections, TT =134:29)