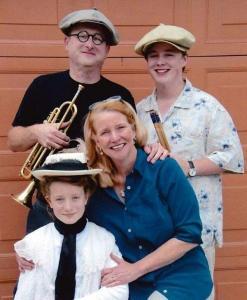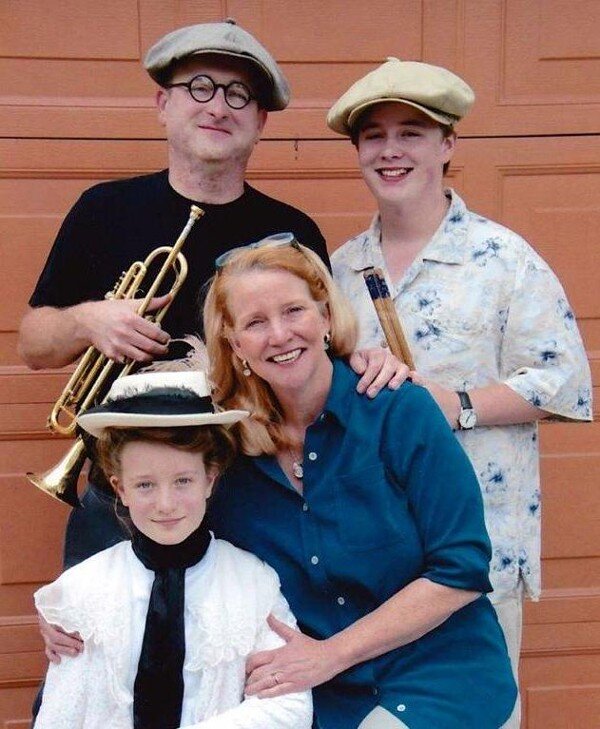 Clint Baker and Alisa Clancy are the proud parents of 15-year-old twins, Ramona and Riley, who have shown a high degree of musical talent at an early age. As Clint explained, "My children really didn't have a choice. They've heard music all their lives. It was like learning a language."
"My wife and I feel we're very fortunate it was something they decided they wanted to do on their own. When Riley was about two, he would sing to songs he heard on the radio when he was riding in the car. He was in the San Francisco Boys Choir when he was four, and the minimum age to join was supposed to be five. The flute was Ramona's first instrument. She was able to make a fairly mature sound at an early age and showed an excellent sense of rhythm."
Riley jumped into the conversation, saying, "As my Dad said, I grew up around music and showed an interest in all instruments. I always wanted to play in my Dad's band and started to fool around on the drums when I was six or seven. I liked the sound of drums, the rhythm and the ability to express things you can say in words. I enjoy listening to classical music because of how it can express personal feelings and so much emotion."
"I took drum and tuba lessons when I was starting out, but mainly have learned so much from just listening." He has attended the Cazadero Music Camp for two summers, and like his multi-instrumentalist father, also plays the trumpet and bass trombone. In addition to playing both drums and tuba in his father's band on occasion, he is a member of a youth orchestra as well as the College of San Mateo band which rehearses every Tuesday. Asked about what lies ahead, he replied, "I really haven't thought too much about the future, but it may involve playing in a symphony orchestra and teaching."
[In 2019 we reviewed two albums with Riley on drums: Nirav Sanghani and the Pacific Six, The Silver Bell Jazz Band.]
Ramona took an early liking to the piano, which she initially learned by ear, and in particular, to the ragtime tunes she heard on records. Scott Joplin rags were among her early favorites. Lessons with Virginia Tichenor for four years followed. "Ragtime has been around for well over 100 years," she said. "I liked the feel, the rhythm, the sense of community of the people who lived in the 1880s."
Since February of 2014, she has written a blog and done an amazing amount of research on some of the more obscure early ragtimers. Among those who have had an influence on her playing have been Brun Campbell (1884-1952), who is known for folk ragtime; Fred Hylands (1872-1913), blind Charles Hunter (1876-1906) and Frank Banta (1897-1959). Demonstrating a very mature and probing outlook for one her age, she signs her blogs "R.S. Baker," feeling it is not a gender thing.
She dresses in Victorian attire (which she has acquired from visiting second-hand stores) when she performs at ragtime festivals. She noted an increased interest in ragtime by young musicians. It's obvious that these 10th graders have a bright musical future ahead of them.
---
R.S. Baker now publishes a series on early studio pianists for this paper. See her contributions HERE. She was profiled on the cover of our February 2021 issue: Ramona Baker: Living a Ragtime Life. Riley Baker was profiled on the cover of our September 2020 issue: Riley Baker: Swingin' in the Golden State. Poor old dad didn't make the cover but he did receive a substantial profile in the June 2020 issue: Clint Baker: Preserving the Fire of Early Jazz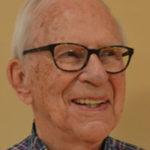 Lew Shaw started writing about music as the publicist for the famous Berkshire Music Barn in the 1960s. He joined the West Coast Rag almost thirty years ago and has been a guiding light to this paper through the two name changes since then as we became The Syncopated Times.  47 of his profiles are collected in Jazz Beat: Notes on Classic Jazz. Volume two, containing profiles from 2013-2016 will be available on Amazon soon. He taps his extensive network of connections and friends throughout the traditional jazz world to bring us his Jazz Jottings column every month.