The top White band in Buffalo, NY during the 20s was the Buffalodians aka the Yankee Six and the Yankee Ten Orchestra. Founded by ex-
Earl Fuller
violinist Jack McGlaughlin, the band grew in size, territory, and influence over the early 20s, playing summer seasons at Crystal Beach on the Ontario side of Lake Erie.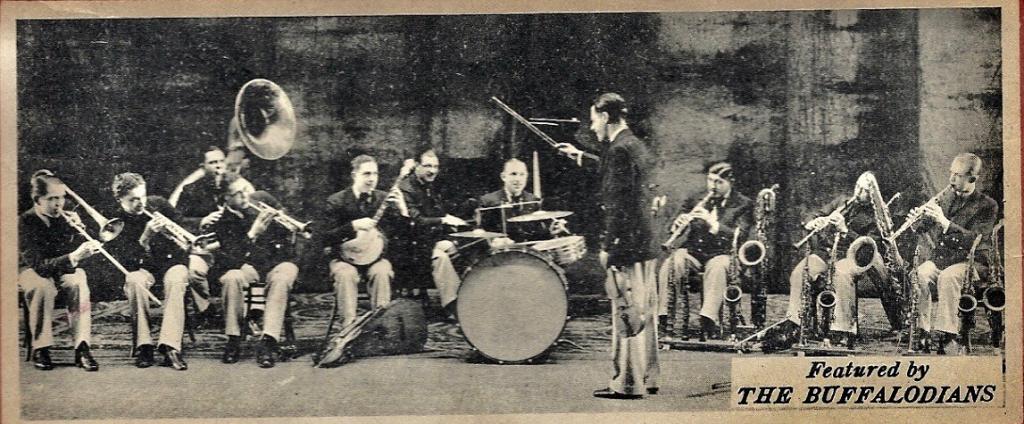 They eventually bought their own dance hall and attracted the attention of Okeh Records in 1925 who recorded them in their hometown. They rebranded, toured, added a young Harold Arlen (then Harold Arluck) on second piano, and hightailed it to New York where they played on Long Island and briefly on Broadway. Members later recalled that they remodeled after the then-popular Ross Gorman band with Red Nichols and Miff Mole, and this was part of how they got a deal with Columbia Records.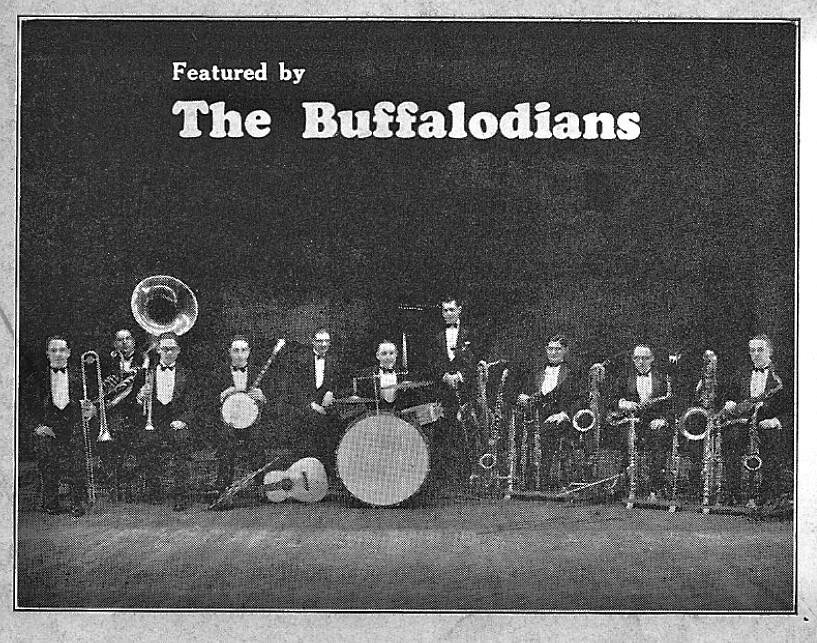 Sadly the band broke up in 1926, partially due to Arlen's rising popularity overshadowing McGlaughlin's baton waving. Still, their final Columbia session finds them in rare form, with Arlen providing a potent scat vocal on the era hit "Would Ja?"—by Colin Hancock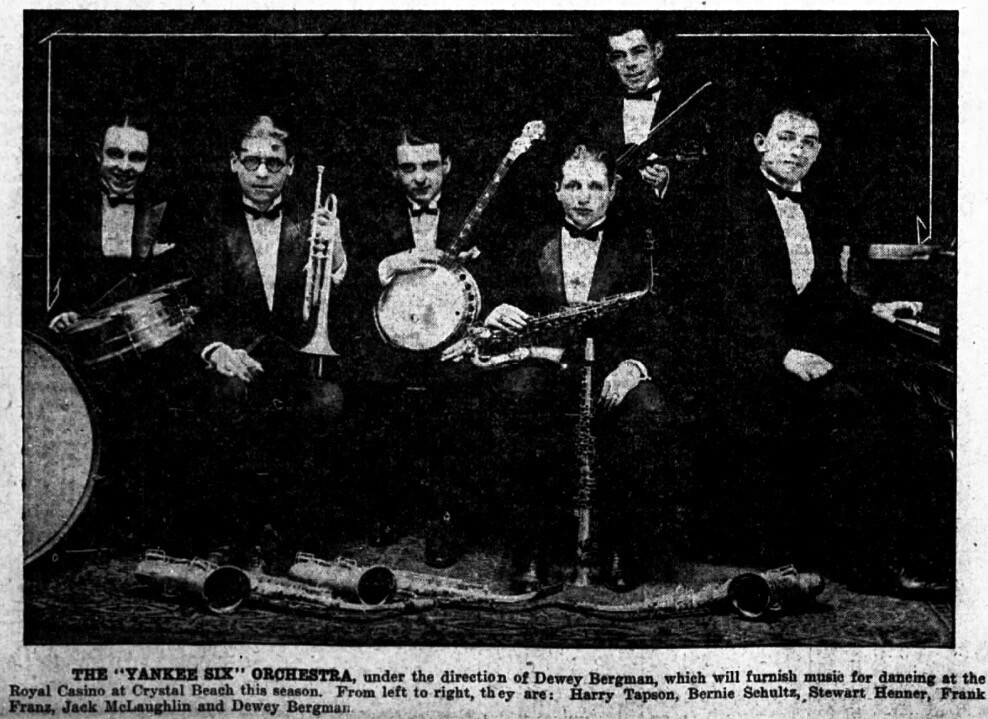 Title

Recording Date

Recording Location

Company

Baby Face 
7-1-1926
 New York
Banner
1776
Deep Henderson
5-24-1926
 New York
Columbia 665-D

Here Comes Emaline
5-24-1926
 New York
Columbia
665-D
How Many Times?
7-1926
 New York
Regal
8088-A
I Never Knew How Much I Loved You
3-1925
Buffalo, New York
Okeh
40335-B
Jimtown Blues


(Charlie Davis)

3-1925
Buffalo, New York
Okeh
40348-A
No One


(Milton Ager)

3-1925
Buffalo, New York
Okeh
40348-B
Oh! Those Eyes


(Bert Kalimar / Harry Ruby / M.K. Jerome)

3-1925
Buffalo, New York
Okeh
40335-A
She's Still My Baby
8-20-1926
 New York
Columbia 723-D
Would-ja?
8-20-1926
 New York
Columbia 723-D

| | |
| --- | --- |
| Artist | Instrument |
| Ted Benton | Clarinet |
| Cal Davis | Cornet |
| Bill Fitzgerald | Trombone |
| Dick George | Piano |
| Harrison Hall | Bass Brass |
| Jules Pilar | Clarinet, Tenor Saxophone |
| Irving Matthews | Banjo |
| Jack McLaughlin | Violin |
| Harold Tapson | Drums |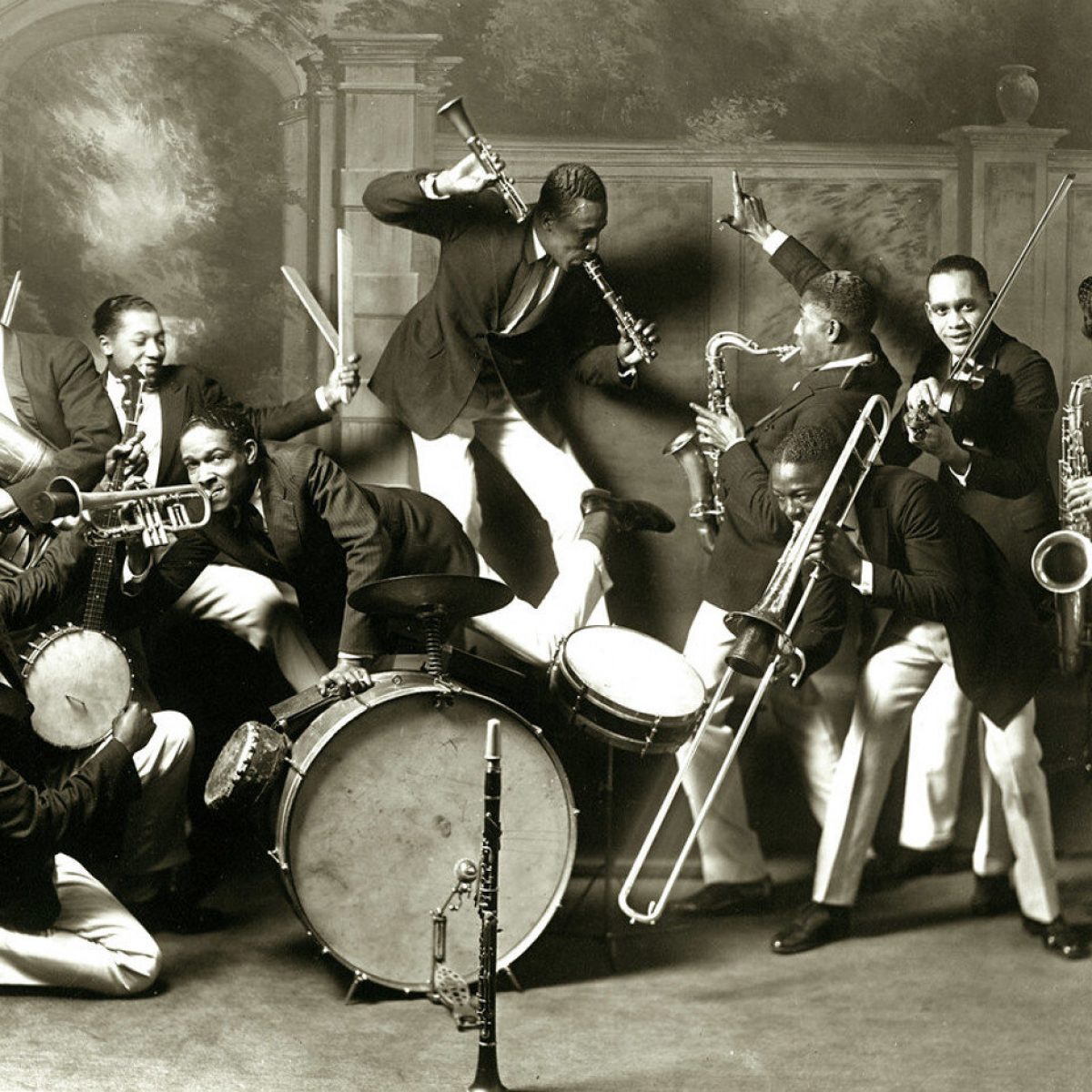 Redhotjazz.com was a pioneering website during the "Information wants to be Free" era of the 1990s. In that spirit we are recovering the lost data from the now defunct site and sharing it with you.
Most of the music in the archive is in the form of MP3s hosted on Archive.org or the French servers of Jazz-on-line.com where this music is all in the public domain.
Files unavailable from those sources we host ourselves. They were made from original 78 RPM records in the hands of private collectors in the 1990s who contributed to the original redhotjazz.com. They were hosted as .ra files originally and we have converted them into the more modern MP3 format. They are of inferior quality to what is available commercially and are intended for reference purposes only. In some cases a Real Audio (.ra) file from Archive.org will download. Don't be scared! Those files will play in many music programs, but not Windows Media Player.