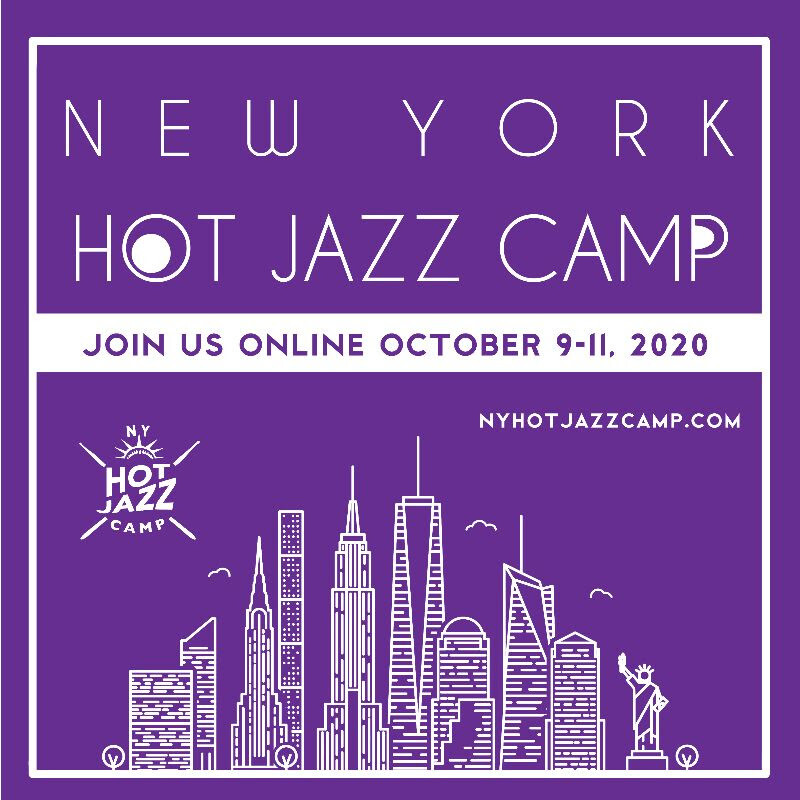 Along with everything else this spring the 5th Annual NY Hot Jazz Camp (for adults) was cancelled. As time went by many live events went virtual and millions of students started learning remotely. The idea came to have a virtual workshop instead of an in person camp this year. The event will include 16 hours of structured interactive activities over three days from October 9th to 11th.
Classes and discussions will include a number of New York's finest working musicians including Wycliffe Gordon, Ricky Riccardi, Mike Davis, Evan Christopher, David Torkanowsky, Catherine Russell, Kevin Dorn, James Chirillo, Cynthia Sayer, Dion Tucker, Nicki Parrott, Evan Arntzen, Houston Person, Queen Esther, Joe Saylor, Ron Wilkins, Jon-ErikKellso, Rossano Sportiello, Colleen Clark, Dan Levinson, and of course, camp founder/directors Bria Sknoberg and Molly Ryan.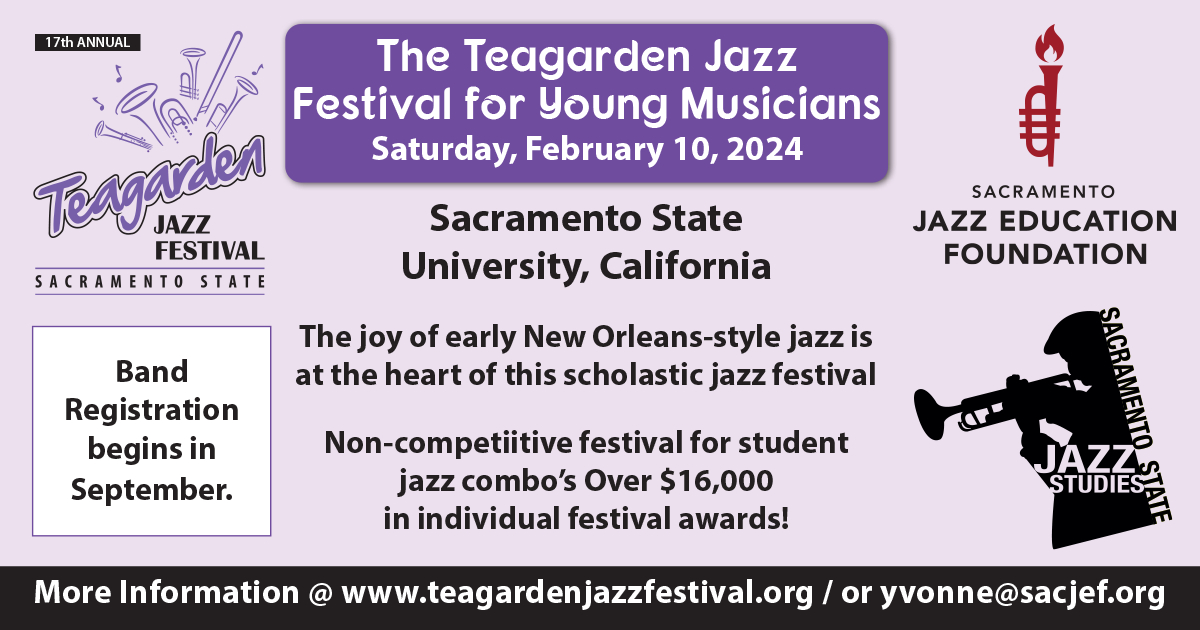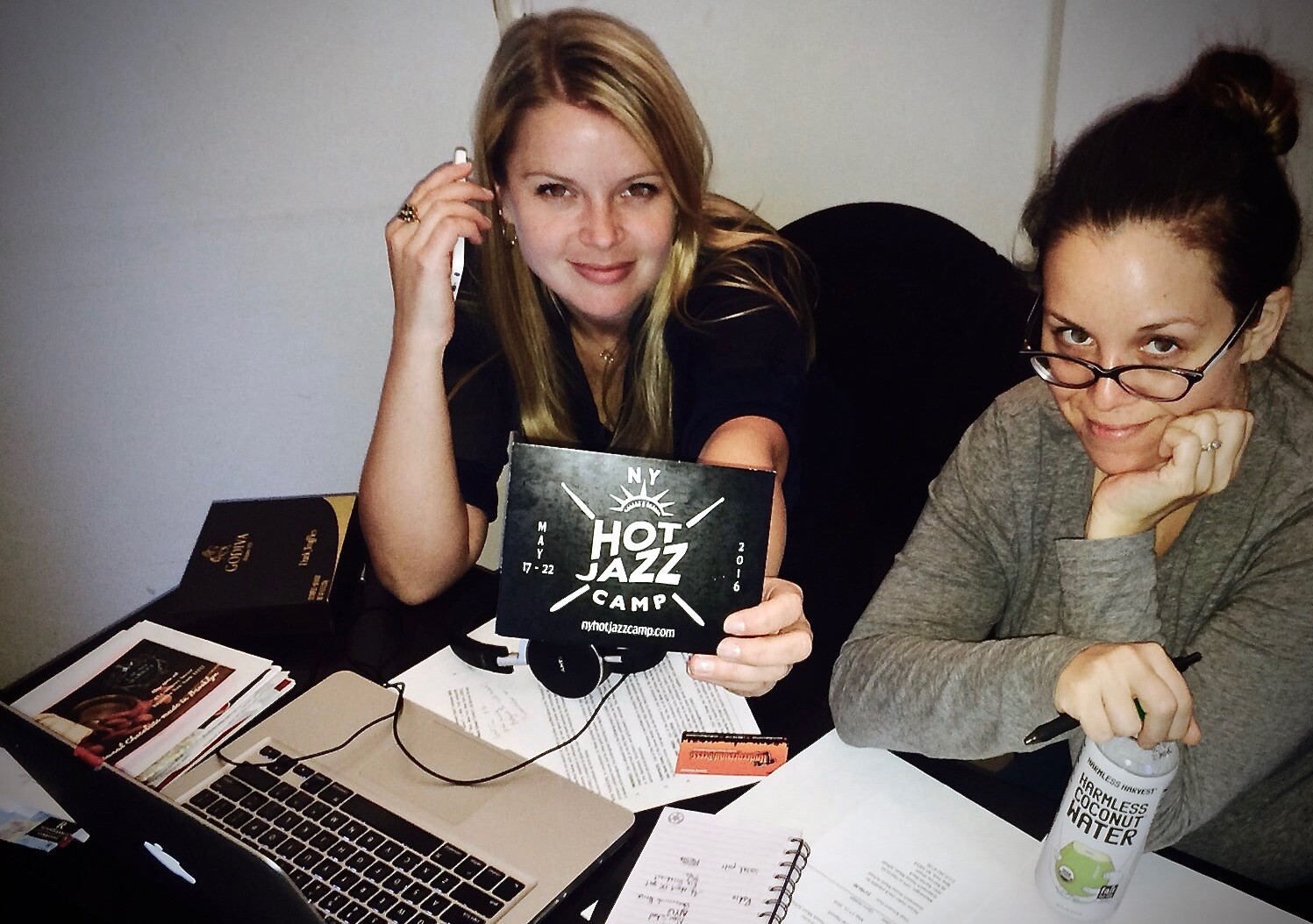 Topics for discussion or instruction include "Ensemble playing and arranging on the fly", "Mamie Smith's Crazy Blues at 100", "Sing, Play, and Lead the Band", "Rhythm and Movement", "The New Orleans Roots of Hot Jazz", " Sing it First!". "Small group instruction for vocals, woodwind guitar, banjo, and drums," " Heart Full of Rhythm: The Big Band Years of Louis Armstrong," and several "Learn a song, play along" sessions.
Registration opened on September 4th and places may fill up quickly. A Full Weekend Pass is $110 or $55 for enrolled students day passes are also available. Registration in instrument workshops is $25 and capped at 15  "campers" for each instrument.
You may also register for an individual class, presentation or instrument workshop. Drop-in/Workshop donations beyond the minimum amount will be shared with the instructor of that session. You can browse the classes and register HERE. Visit nyhotjazzcamp.com for more details & a "FAQ". If your question isn't answered, send a note to [email protected]