Copies of the Traditional Jazz Curriculum kit developed by David Robinson have been distributed to more than 10,000 schools and colleges across the country. The kit enables music teachers to teach young people how to perform traditional jazz and contains lesson plans, music arrangements, transcriptions and lead sheets, audio tracks, instructional videos, resource and jazz style guides and a poster.
According to Robinson, "While scholastic jazz education programs are widespread, there has not been a formalized curriculum for the teaching of New Orleans-derived styles. The Traditional Jazz Curriculum Kit is acquainting students nationwide with the music of Louis Armstrong, King Oliver, Jelly Roll Morton, Sidney Bechet, Bix Beiderbecke, Jack Teagarden, Bunk Johnson, George Lewis, Lu Watters, Turk Murphy, Eddie Condon, and later exponents of traditional styles, including the top traditional jazz artists of today."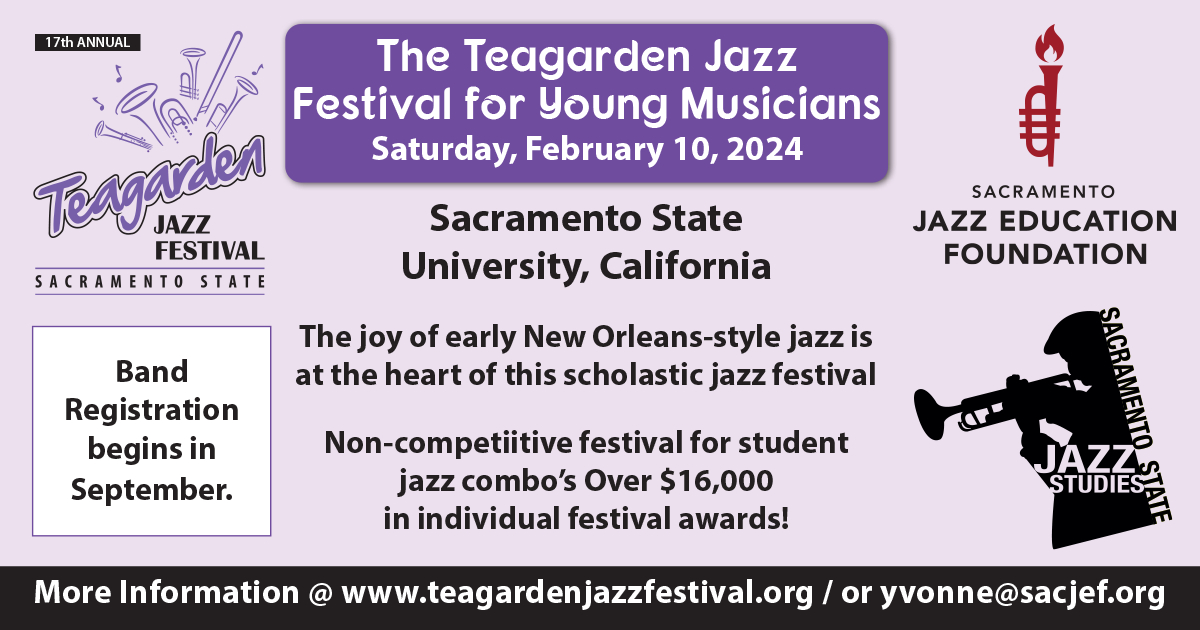 "The goal of the project is the national revitalization of traditional jazz styles through the increased participation of young people. The curriculum package has been designed to augment existing scholastic music programs and supports the National Standards for Music Education as well as select Common Core Standards.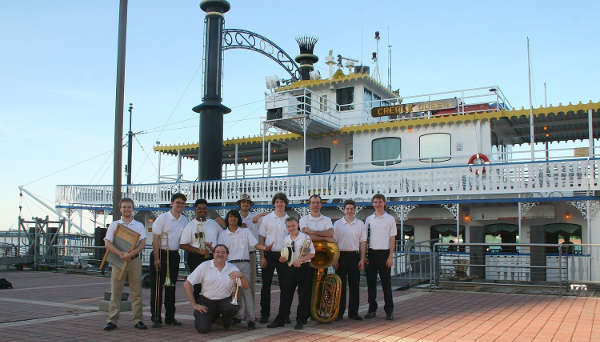 Major support and funding for the project was provided by the Jazz Education Network along with the National Endowment for the Arts, Smithsonian Institute, National Park Foundation, National Park Service, Raynier Institute and Foundation, Ella Fitzgerald Charitable Foundation, Sacramento Traditional Jazz Society Foundation, New Orleans Jazz and Heritage Foundation, American Federation of Jazz Societies, The Statesmen of Jazz, and a private donor.
An active jazz performer in the Washington, D.C. for more than 30 years and leader of the Conservatory Classic Jazz Band, Dave Robinson has directed the internationally-acclaimed Capital Focus Jazz Band youth learning program since 1988. Among its graduates who have gone on to successful professional careers are Peter and Will Anderson, Matt Musselman and vocalist Lena Seikaly. Geoff Gallante is a current member. Dave is adjunct professor of music at George Mason University where he directs the Mason Traditional Jazz Ensemble. He is the older brother of multi-instrumentalist Scott Robinson.