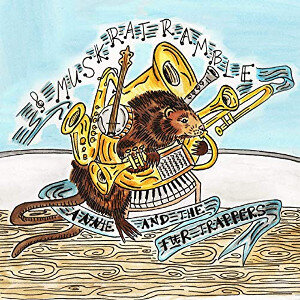 St. Louis has deep roots in American musical history. It was the cradle of classic ragtime and a destination city for jazz age riverboats. During the swing era, it had its own local style of dance, and during the jazz revival you could hear trad bands all over Gaslight Square. The revival of ragtime had reached St. Louis years before the Scott Joplin craze inspired by The Sting, and the revival never faded here.
A generation of artists including Jean Kittrell and Trebor Tichenor kept the Goldenrod Showboat swinging and the St. Louis Jazz Club still boasts the nationally known bands Cornet Chop Suey and the St. Louis Rivermen.
St. Louis is also home to a young blooded local jazz scene rivaling those in much larger cities. Miss Jubilee has appeared at the Davenport Bix Festival several times, The Gaslight Squares, led by British transplant T.J Müller was featured in our pages in February. An active swing dance scene is exploring the local history and hosts a summer swing weekend and the Nevermore Jazz Ball each fall. Now in its ninth year, Nevermore 2019 will featuring headline bands from out of town including the Chicago Cellar Boys, Michael Gamble's Rhythm Serenaders, and Jonathon Stout's Campus Six.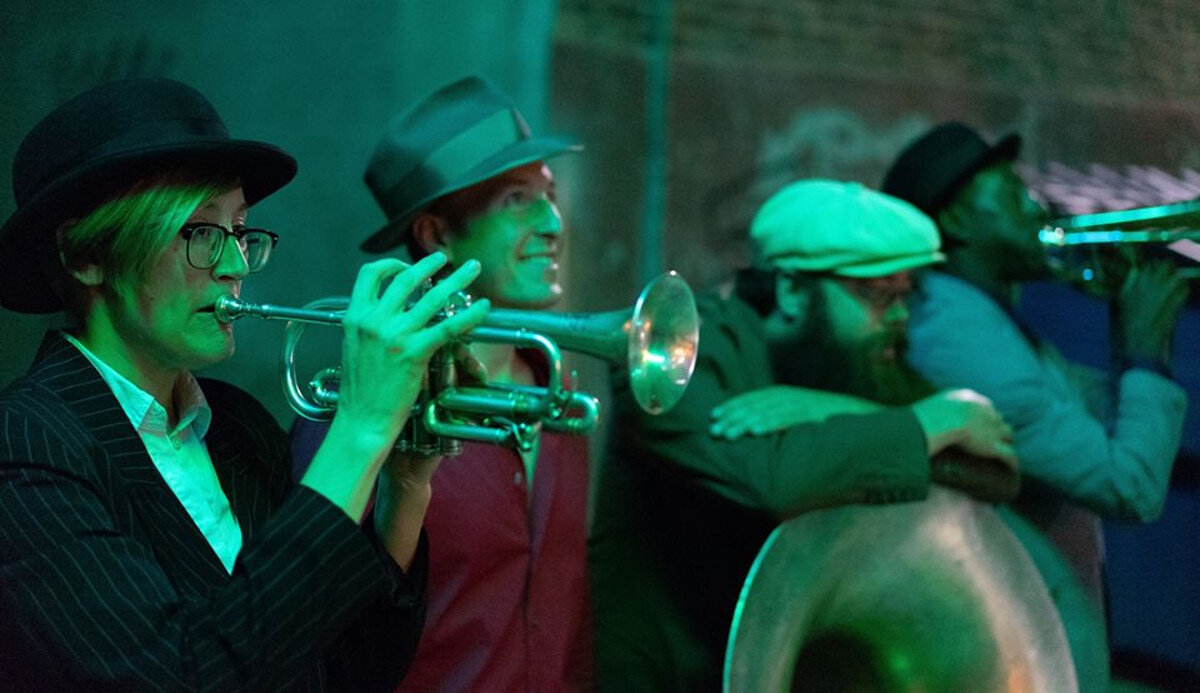 St. Louis traditional jazz has its own up the river sound, and no one captures it more fully than the superbly bluesy Annie and the Furtrappers. When I told a friend who asked what I was listening to they were from St. Louis she said "that makes sense", and it does. It's stomping good time music — think of a revival jazz band with a fondness for Blind Willie McTell and Clara Smith.
Their second album, Muskrat Ramble, was released this spring and a vinyl edition will be available in November. Some titles are familiar, "Tin Roof Blues", "Dippermouth Blues", "Livery Stable Blues", but unlike most groups they really bring out the blues in these tunes even while they make them hop like mad. On the vocal numbers, "Don't Put That Thing On Me", "Step it Up and Go", and "Prove it on Me", leader and cornetist Annie Linders proves she could be this generation's Jean Kittrell (but without the fringe).
Before I made that comparison I went back and listened to Jean Kittrell with the Boll Weavel Jass Band (c. 1970), I can say that anyone in the Midwest longing for those good old days will find a sweet substitute with the Furtrappers. Annie leads from the cornet but the piano so key to the sound is well cared for by Christian Frommelt whose rhythmic sense may be guided by his experience as an international swing dance instructor. Other members include Bryan Cool (banjo), Jon Weiss (tuba), Adam Andrews (washboard), and a front line of Joshua Baumgardner (clarinet), Joe Sparks (trombone), and Yuki Aono (alto saxophone).
The band's gigs in downtown clubs must get the money makers shaking. Their album original "You Break It, You Buy It" has enough bounce to knock glasses off of tables. Annie and the Furtrappers share bluesy jazz to inspire freestyle dancing and grinning from the sidelines. They've started to tour regionally making it as far as Texas, New York, Toronto, Milwaukie, Chicago, and soon a city near you.