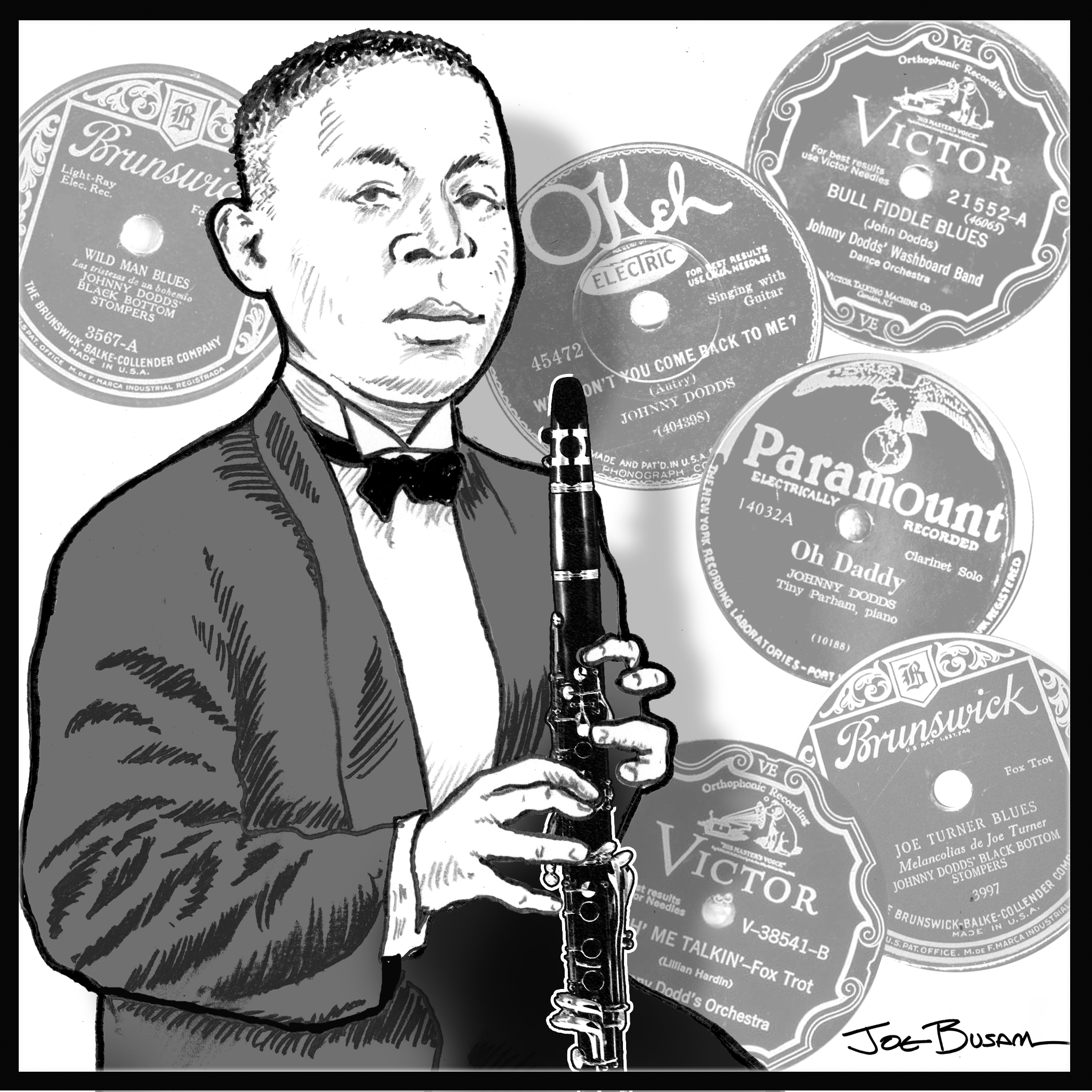 Johnny Dodds was born April 12, 1892, in Waveland, Mississippi. Johnny spent his childhood steeped in music, with his father, uncle, and sister playing various instruments. He was to all appearances a serious child, but would come to play his instrument in a manner that was anything but reserved.
He moved to New Orleans, took tutelage on the clarinet, and mastered his craft well enough to work with the best jazz bands in the city. Dodds was in Kid Ory's band in New Orleans from 1912 to 1919. He played on riverboats with Fate Marable in 1917 and moved to Chicago in 1921 to play with King Joe Oliver. He was present on the King Oliver's first recording session with the Creole Jazz Band on April 5, 1923.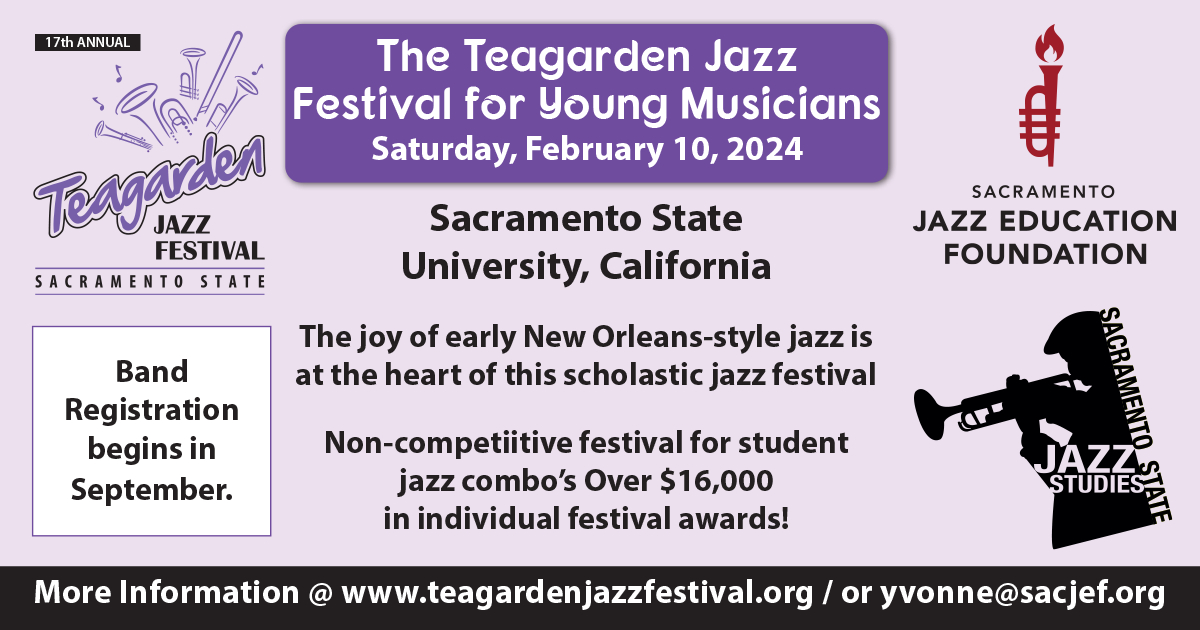 His tone was distinctive, with a woody lower register and a soaring, wailing upper register; he employed a throbbing vibrato that lent passion to his musical ideas. He was a master of the blues, in both form and spirit, and improvised fluently with infinite variation. Benny Goodman stated that no one ever surpassed Dodds in achieving a finer tone on the clarinet.
After the breakup of Oliver's band in 1924, Dodds replaced Alcide Nunez as the house clarinetist and bandleader of Kelly's Stables, where he worked regularly until 1930. He frequently performed with and recorded with his good friend Natty Dominique, maintaining a professional relationship that would last a lifetime.
Johnny and his brother Warren "Baby" Dodds were an important part of Louis Armstrong's classic Hot Five and Hot Seven recordings for Okeh. Dodds recorded with other small groups in Chicago, including Jelly Roll Morton's Red Hot Peppers, the Dixieland Jug Blowers, and Freddie Keppard's Jazz Cardinals. His 1926 recordings with the New Orleans Wanderers are particularly worth noting. He also recorded prolifically under his own name between 1927 and 1929 for Paramount, Brunswick/Vocalion, and Victor. He became a big star on the Chicago jazz scene of the 1920s, but did not record for most of the 1930s. His last two sessions in 1938 and 1940 were both for Decca.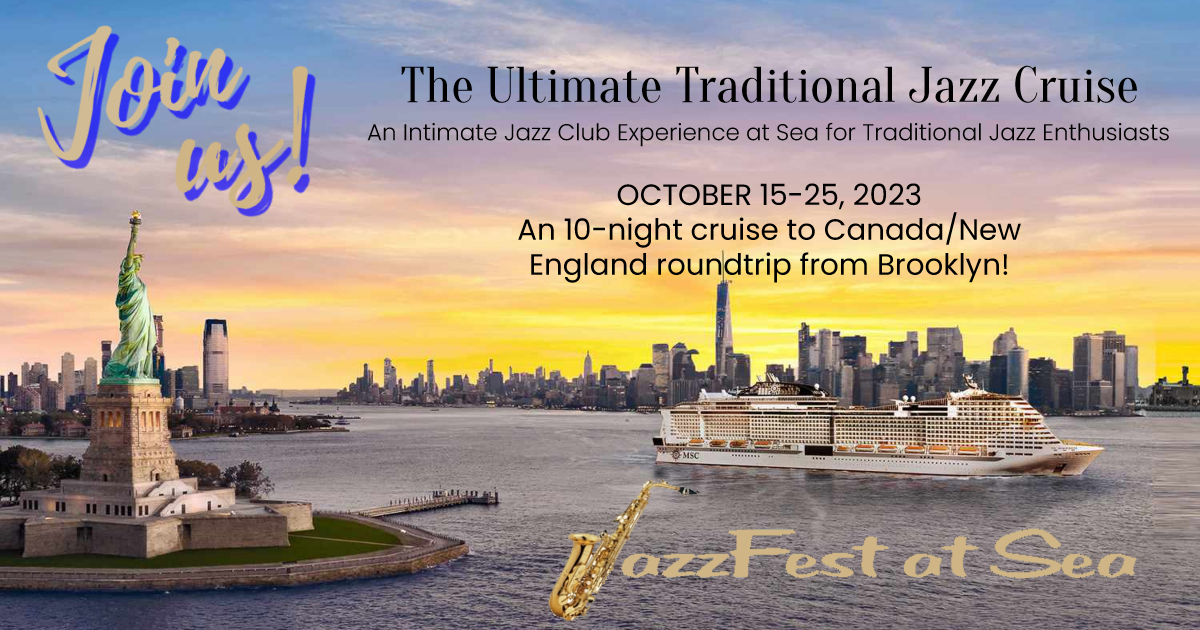 Johnny Dodds died of a heart attack on August 8, 1940, in Chicago, Illinois.
---
See also:
Johnny Dodds: Deep Blue Clarinet
Johnny Dodds: His Teachers and Clarinets