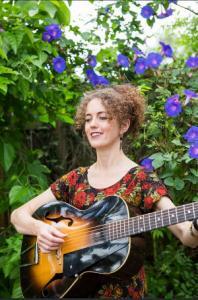 I first met guitarist Molly Reeves at the Norwegian Seamen's Church during Jazz Fest in 2015. She played with Norbert Susemihl (tp) and Orange Kellin (cl); I was immediately impressed. It was a lovely, intimate setting and I had the opportunity to talk with her during a break in the performance. She plays a vintage Gibson archtop acoustic guitar and also plays the banjo.
She is a current member of the Jazz Vipers and also the Shake 'em Up Jazz Band which recently released its third album, The Boy in the Boat. Shake 'em Up has been hitting the various festivals lately (Bix Fest in Racine, French Quarter Fest, Jazz Fest, European tour) and is receiving thunderous applause not only as an all-female band but for the accomplished musicians and arrangers they are.
Molly also guides the studio process and post production work from her home/studio Bunny Friend Studios in the Upper Ninth Ward in New Orleans. The band is recorded live on separate tracks with headphones used by the individual musicians. She attended trade schools for music production and recording and also is involved in the artwork and graphic design for their own CD covers as well as for other musicians.
Molly adheres to methods introduced by Eddie Lang in the 1920s. He is considered the father of jazz guitar and is credited with giving the guitar a prominence as a solo instrument, as part of a band or orchestra and as accompaniment for vocalists.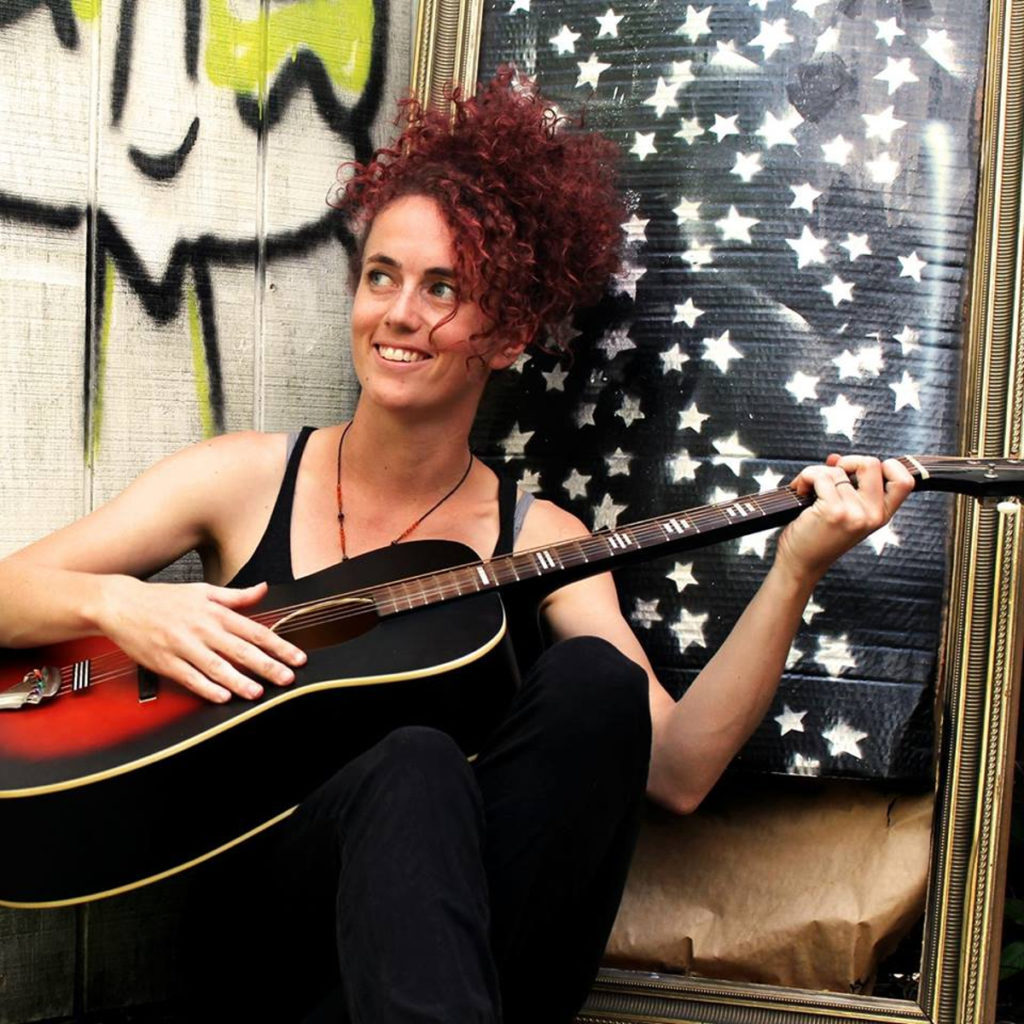 As a New Orleans based guitarist and vocalist her website acknowledges a comment from LocoBop Records: "she is a wise, old musical soul with a creative vision embodying decades of hipster musical experience" and she is quickly being recognized as a rising star in swing and traditional jazz circles. As a guitarist, Molly has forged a unique voice within the acoustic archtop guitar tradition.
As an accompanist, Molly has gained notoriety for her hard-swinging rhythm guitar playing and has become an in-demand side person among New Orleans' hot jazz groups. Raul daGama (poet, musician and author based in Canada) has written in his blog Jazz daGama: "Molly is a breathtaking vocalist with a heavenly voice."
Originally from the San Luis Obispo area in California, Molly attended the Sacramento Traditional Jazz Society camp when she was 13 and this year was back working at the camp, now called the Teagarden Jazz Camp, as an instructor. Her two week stint there came right after returning from a two week European tour!
Beginning in the late 2000s she appeared at West Coast festivals, including San Diego and Pismo leading The Red Skunk Jipzee Swing Band. She made the big move to New Orleans in 2012 but returned home to appear with the band, which also featured Justin Au, at big events through 2016.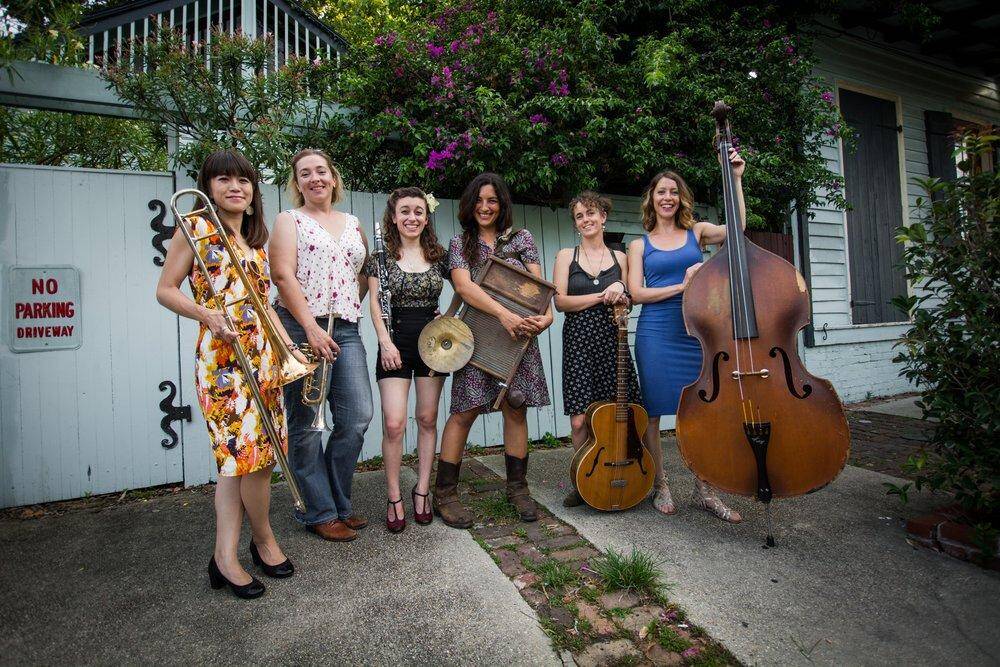 She thoroughly enjoys the Shake 'em Up Jazz Band and states that they all share in the song selections, arrangements, and vocal priorities. One might suggest one tune while another has an idea for a special arrangement. They seem to enjoy their bandmates and encourage each to participate in displaying their particular strengths. There is lots of smiling, laughing, and joy in their expressions when on a stage and that joy jumps off the disc in their albums. The band's recent tour was entirely arranged by the band members and was their second extended intercontinental tour in the past year.
Molly and New Orleans-based guitarist Nahum Zdybel were married on January 1, 2016; they perform duets together and with other bands throughout the city. Molly is very proud that she and Nahum are able to make a living with their music, own a home, and are working not just in New Orleans but truly around the world.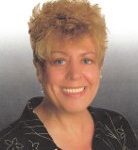 After 48-1/2 years, Shelly Gallichio is a retired Real Estate Associate Broker in Tucson, Arizona and despite growing up in Chicago, fell in love with the clarinet and the New Orleans sound at the age of three—she intends to spend the next 48-1/2 years seeking that sound! Reach her at [email protected]