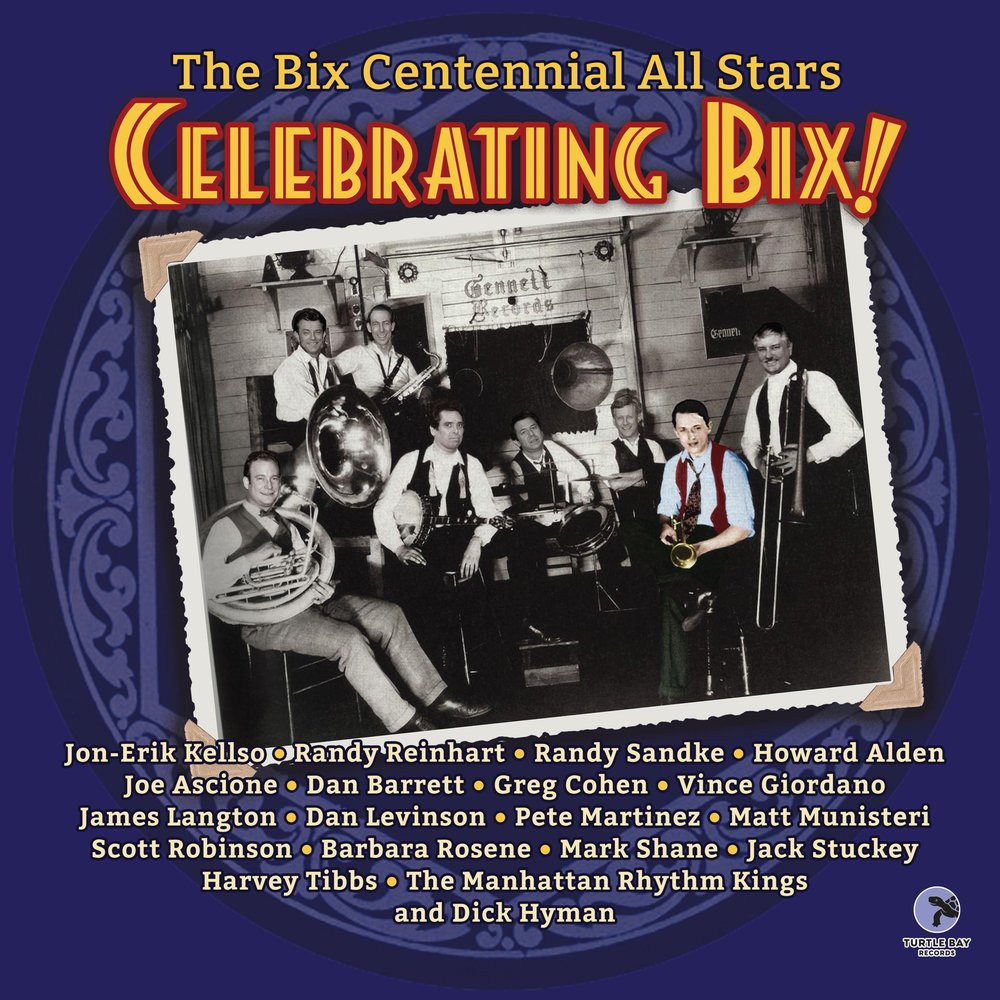 There have been many tributes to cornetist Bix Beiderbecke (1903-31) during the past 92 years. Besides being second only to Louis Armstrong in importance among jazz brass players of the 1920s and a major influence through the decades (cool jazz largely originated with Bix), he was also one of jazz's first martyrs due to his brief life.
One of the most rewarding Beiderbecke tribute albums is Celebrating Bix. Recorded in 2003 to celebrate the cornetist's centennial, it was devised and organized by Doug LaPasta, David White, and Dan Levinson. Levinson (the project's musical director) and Peter Ecklund wrote the consistently inventive arrangements. Bix's original solos were scored by Ecklund and generally played by three cornetists (Randy Sandke, Jon-Erik Kellso, and Randy Reinhart). Quite an all-star cast was assembled including the cornetists, Dan Barrett on trombone and cornet, trombonist Harvey Tibbs, Dan Levinson on clarinet, alto and C-melody sax, Peter Martinez doubling on clarinet and C-melody, Scott Robinson playing clarinet, tenor and C-melody, Jack Stuckey switching between clarinet and alto, pianist Mark Shane, Howard Alden, and Matt Munisteri on guitars, bassist Greg Cohen, Vince Giordano on bass and bass sax, drummer Joe Ascione, and vocals by Barbara Rosene, James Langton, and the Manhattan Rhythm Kings. In addition, Dick Hyman recorded a solo piano version of "Clementine" that includes Bix's solo along with some inventive variations.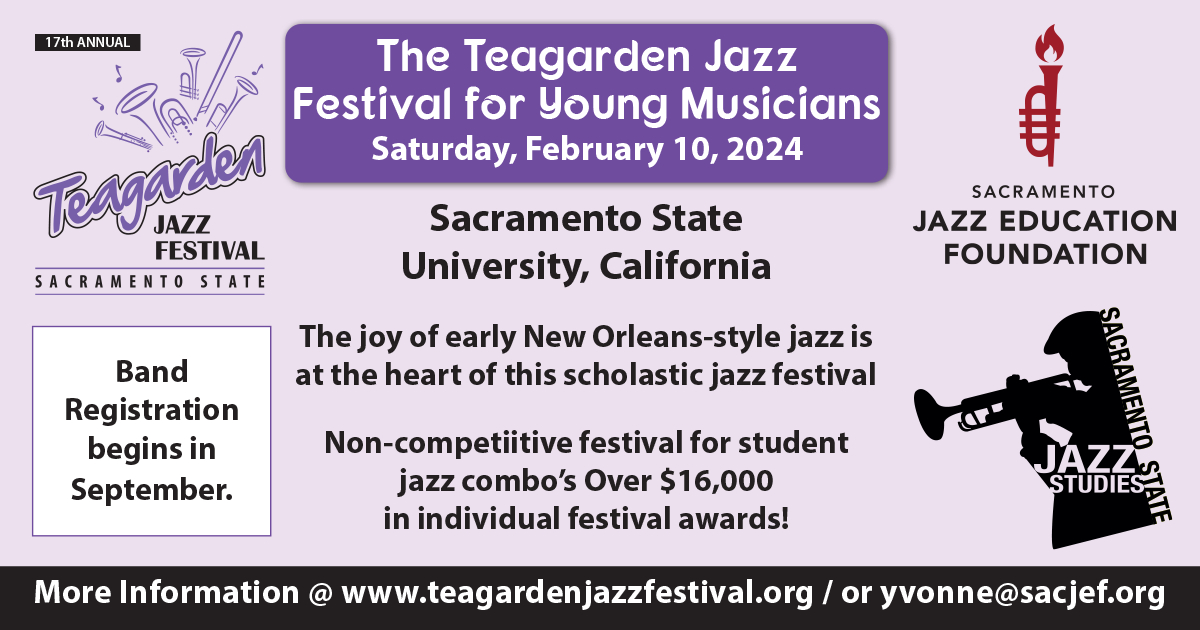 Released as a single CD 20 years ago by Arbors but long unavailable, the original program plus three previously unreleased performances has now been brought back as a two-CD set by the Turtle Bay label.
The music is quite wonderful. Other than the harmonized Bix solos and a few moments along the way, no attempt was made to recreate the early recordings. Instead, the all-stars were free to solo in their own voices; everyone except Alden has some solo space. There are many highpoints including hot versions of "At The Jazz Band Ball, "Riverboat Shuffle," "The Jazz Me Blues," and "Clarinet Marmalade." Some of the lesser-known pieces on which Beiderbecke appeared (such as "Deep Harlem," "I Need Some Pettin'," "Lonely Melody," and "Deep Down South") receive welcome revivals and all 22 selections are full of joy, vintage swing, and colorful solos and ensembles.
The three previously unreleased performances are each special. "Trumbology" has Levinson, Robinson and Martinez all playing C-melody saxes. "Just An Hour Of Love" features a fine Barbara Rosene vocal; she is also heard on "I'm Coming Virginia," "Proud Of A Baby Like You," and "Singin' The Blues." "China Boy" has the four cornetists (including Barrett) taking soloing and trading off with each other in exciting fashion. It is difficult to believe that that exhilarating recording was not released at the time. In addition to the music, the original extensive liner notes by Chip Deffaa and Randy Sandke have been reproduced along with new updated reminiscences by Dan Levinson in the 72-page booklet.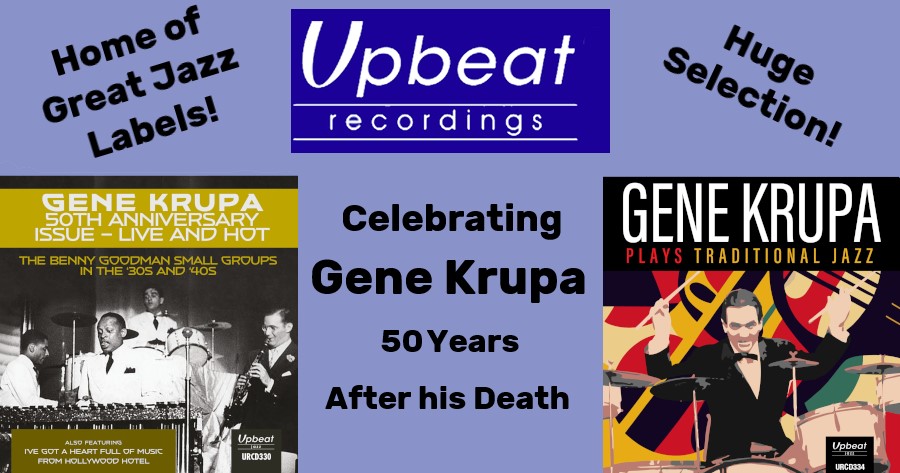 Celebrating Bix is simply one of the top jazz reissues of 2023 and it is essential, particularly to those who love Bix Beiderbecke's music. Dan Levinson deserves plenty of thanks for his perseverance in bringing back this classic project.
The Bix Centennial All Stars • Celebrating Bix
Turtle Bay Records 22-005
www.turtlebayrecords.com