On April 30, 2022, we mourned the loss of Jim Maihack—one of the best traditional jazz performers of recent times. Jim was also one of the most versatile musicians in the business.
Though he was probably best known for his tuba work with Turk Murphy's San Francisco Jazz Band, Jim often stepped from behind the brass bass, picked up a banjo and sang numbers like "Kansas City Kitty" and "Row, Row, Row." Jim played piano in the final edition of Turk's band (including the 1987 concert at Carnegie Hall). When Turk was too ill to continue playing with the band at the New Orleans Room of the Fairmont Hotel in San Francisco, Jim stepped in to play trombone until the group finally disbanded.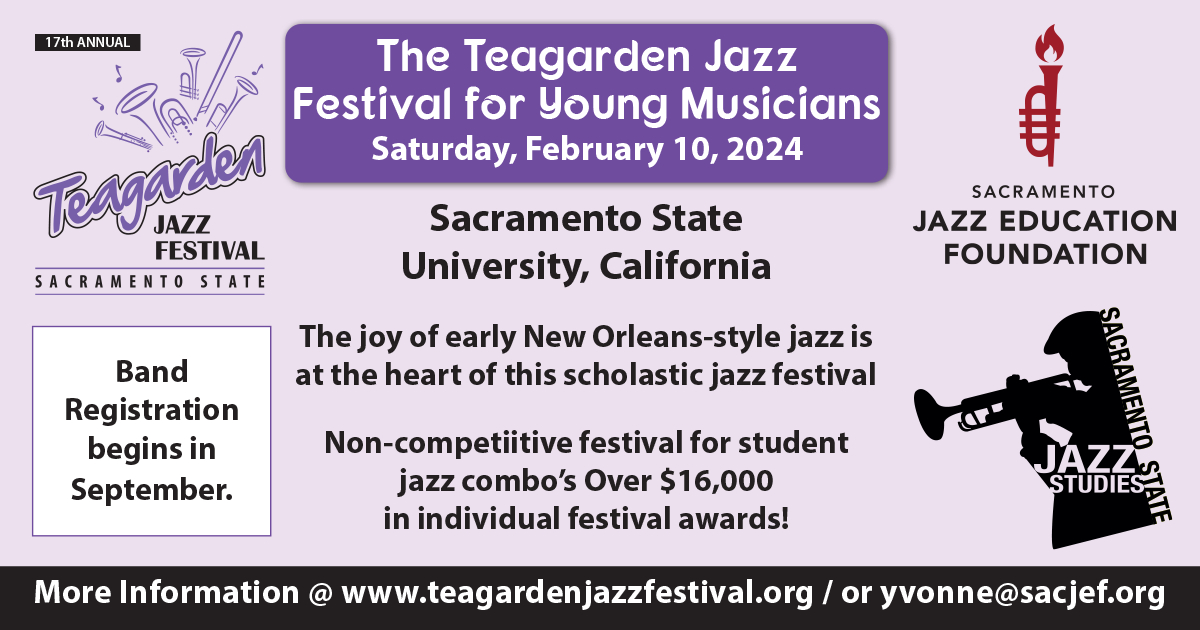 Over the years, Jim could be heard on all of his instruments in a variety of musical settings, including Bill Allred's Classic Jazz Band, a duo with banjoist Scott Anthony, the Golden Gate Rhythm Machine, Bob Schulz's Frisco Jazz Band, High Sierra Jazz Band, the Cell Block Seven, Bay Area All Stars, St. Louis Rivermen, and many others.
After leaving Turk's ensemble, Jim assembled his own outstanding group. Originally called "The Tappers," the band was eventually renamed "San Francisco Brass." The personnel included trumpeters Ev Farey and Bob Neighbor, trombonist Mike Starr, clarinetist Phil Howe, and other top Bay Area talent.
I was able to hear Jim with almost all the bands mentioned above and had the good fortune to play alongside him several times in both the Turk Murphy and Bob Schulz bands. He played with a rock-solid sense of time and a forward momentum. He also kept the atmosphere light with a very dry—but hilarious—sense of humor.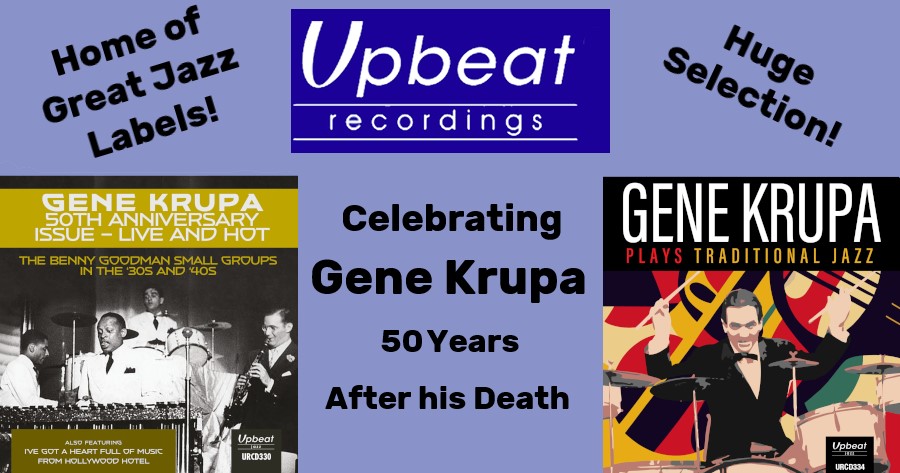 In addition to his excellent musicianship and upbeat stage presence, I was knocked out by Jim's versatility. In particular, two occasions stand out where Jim deserved an MVP award for fitting in so well in several different musical settings…
The first example was at the "Clancy Hayes Day" benefit at Earthquake McGoon's in 1970, when Jim was still the regular tubist with Turk Murphy. As usual, he doubled banjo and vocals on some numbers, but the real eye-and-ear-opener came when Jim sat in with Ev Farey's Bay City Jazz Band. Ev's core group included himself, Bob Neighbor, Mike Starr, Bob Helm, Ray Skjelbred, and Lee Valencia. Drummer Lloyd Byassee was running late, so Turk's drummer Smokey Stover played the first couple of songs with the band. For one reason or another, Bay City's regular tubist Walt Yost was unable to make it to the benefit. After one bass-less song, Jim Maihack was seated behind the tuba. The tunes Ev called included "Alligator Blues," "Mabel's Dream," "Sage Hen Strut" "London Blues" and "Snake Rag" – not exactly warhorses! But Jim never missed a note. When drummer Byassee took over on drums, Jim dug in even more. To hear him play, you would never be able to guess that he was just sitting in!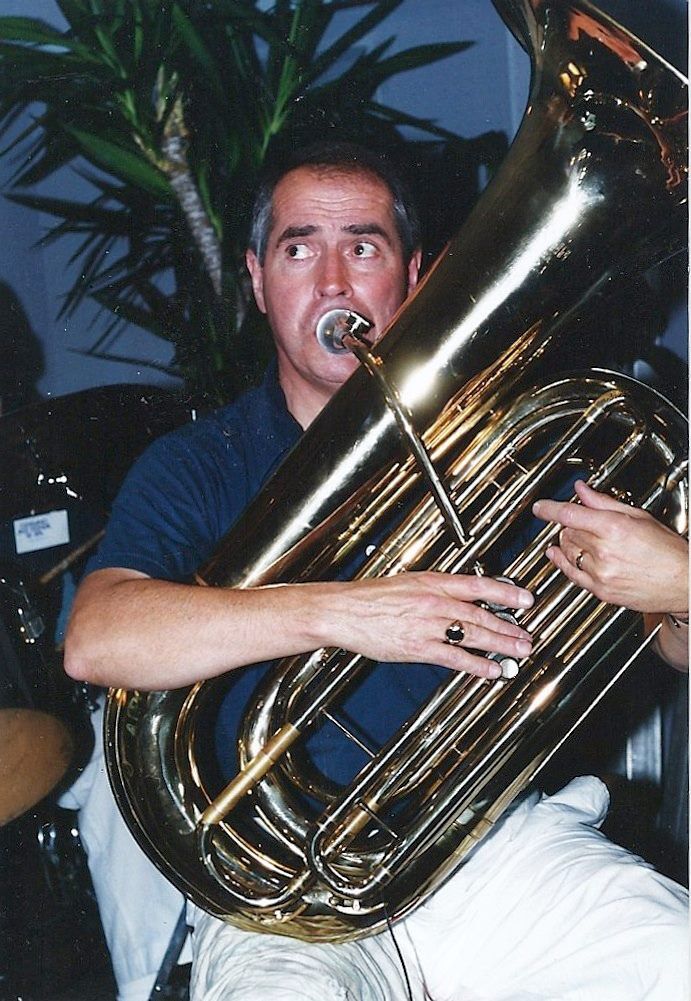 At the second Clancy Hayes Day, a year later, Jim's talents were utilized even more. Once again, he played tuba (and banjo and vocals) with Turk. The esteemed Bay Area string bassist Vernon Alley sat in on a couple of songs. With his innate musicianship, Jim easily avoided stepping on Alley's bass lines. Later in the afternoon, pianist Bob Ringwald played a trio set with Dick Speer on banjo and Jim on tuba. The tunes they played were the mirror image of "Dixieland Top 40." (I remember the trio played the Tiny Parham obscurity "Mojo Strut" to perfection)!
Following another set by Turk, Bob Mielke's Bearcats took the stage. This idiosyncratic combo normally used string bass and drums. For whatever reason, the regulars were missing in action. On this occasion, the bass chair was handled by the versatile Mr. Maihack – on tuba! Jim's light, dancing beat was an excellent replacement for string bass and once again, Jim sounded like he was a regular band member and not just a sit-in. (Incidentally, Turk Murphy sat in with the Bearcats on washboard for this same set and played wonderful, uncomplicated time). I recall that when the Bearcats played "It Don't Mean A Thing If It Ain't Got That Swing" the tuba and washboard sounded terrific…and those certainly aren't the first two instruments anyone would associate with that song!
Unfortunately, I can't remember whether Jim played tuba, banjo and/or trombone with any of the other groups (my "Clancy Hayes Day" tapes are not currently accessible). Jim may have also sat in with Wally Rose at one or both of the events. I would need to hear the tapes to confirm whether Jim played on Wally's sets, but he certainly could have! At the Clancy Hayes benefits (and throughout his long and distinguished musical career) Jim Maihack proved that he could play exactly the right instrument, the right way, with any musician, in any setting!