When Alex Pangman sings, you hear the echoes of past singers joyously delivered as if she were a contemporary of greats like Lee Wiley and Mildred Bailey and not following in their footsteps. Her style has earned her the title "Canada's Sweetheart of Swing" and her repertoire isn't drawn just from the hits that survived the test of time. Pangman practices what she calls "musical archaeology" as in being drawn to, and reintroducing, the lesser-known songs from the 78-rpm era. She is on a mission to bring this music to new audiences and to keep it alive.
What audiences may not know about this lively, smiling and swinging songstress is that what's keeping her alive is the generosity of two organ donors. Pangman was born in 1976 with cystic fibrosis, an often-fatal and debilitating disease that attacks the lungs. The fact she is a prodigious performer who has successfully survived a double lung transplant in November 2008 and another one just six years later is a modern medical miracle.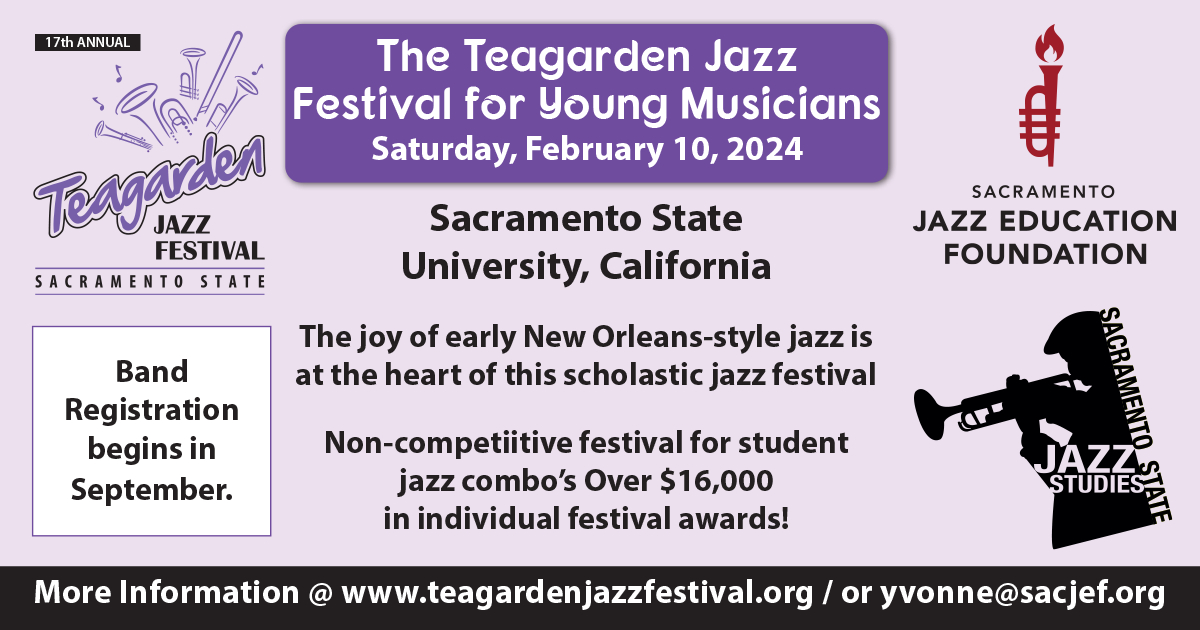 "I'm an old soul but I'm really glad I wasn't born in 1930," the vintage-loving Pangman joked from her home in Toronto. She doesn't see herself as unique, pointing out that many of her idols made their art despite challenges—but her major life challenges might have sunk a less committed artist.
As one might expect, the ability to control one's breath is paramount for a singer. Pangman saw her ability to breathe diminish over time and the new lungs completely changed her life. It may sound like a cliché but she said is actually true.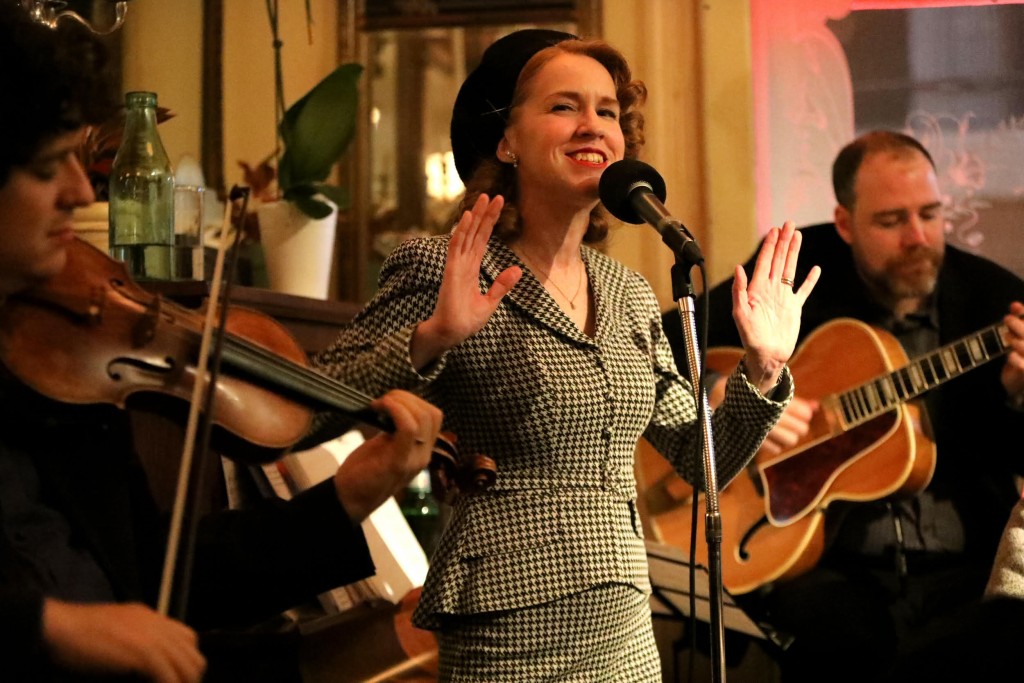 "I went from somebody that was coughing all the time and I couldn't sing the whole phrase, so I'd have to chop it up into little pieces," Pangman said. "So being able to breathe again was truly miraculous, and I was reinvigorated. I could sing exactly what I wanted to sing without having to be dodging a coughing fit or wheezing. I'd been becoming quite sick, for five to ten years. I was sick almost constantly. So suddenly being able to just sing just felt so freeing."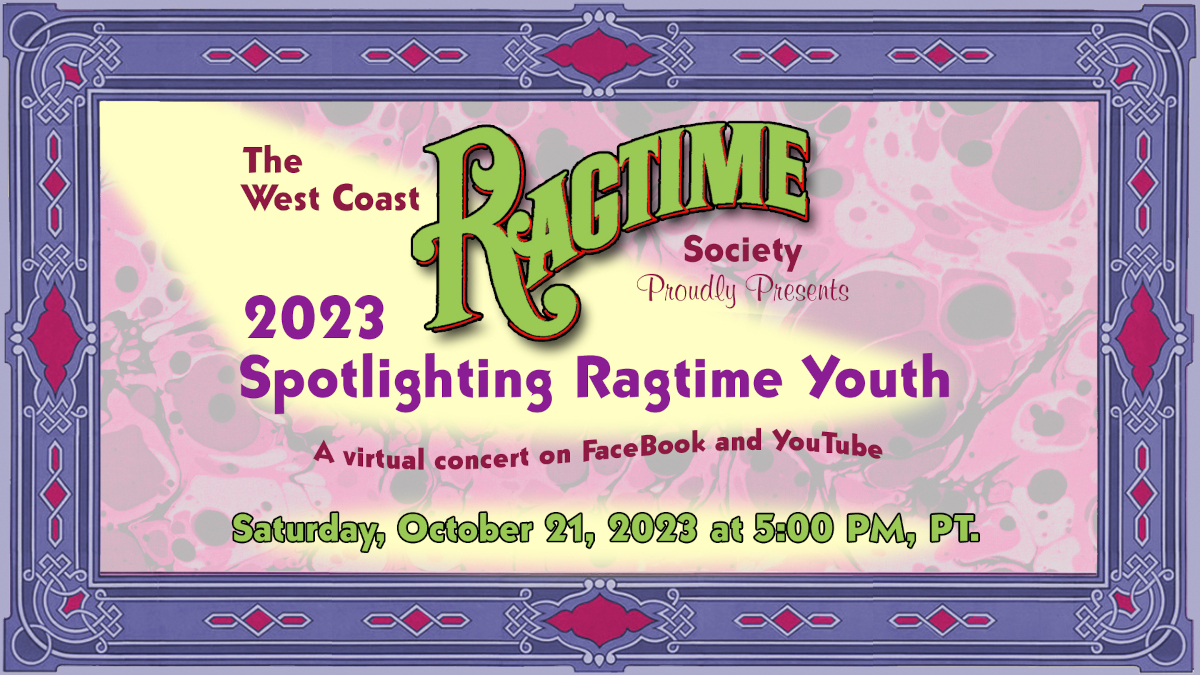 Pangman put those new lungs to good use, recording her third album 33, a celebration not only of her age at the time but her new lease on life as defined by the optimistic and romantic songs from 1933. She also wrote an original in the Depression-era style, "As Lovely Lovers Do." Released in 2011, the album gained her national attention and positive reviews from multiple publications including the Toronto Sun and Jazz Times.
Pangman began riding the wave to musical stardom with concerts appearances and music videos on YouTube. Her new lungs, however, had other plans. Pangman began experiencing organ rejection in the summer of 2013 at the same time she opened for Willie Nelson at Massey Hall for the Toronto Jazz Festival.
"I started sort of deteriorating and we discovered that I was experiencing chronic rejection, which is a very slow rejection. I was relisted for another set of lungs and I waited another six months," Pangman said.
She described it as a scary time, going through the transplant procedure again was "no fun." She put her new lungs to use in the appropriately named album New which found Pangman belting out Ella Fitzgerald and Annette Hanshaw gems accompanied by the swinging members of the New Orleans Cotton Mouth Kings, a group she never worked with prior to the recording date. The record earned Pangman her first JUNO nomination in 2016 for Best Vocal Jazz Album.
This August marks ten years with these her new lungs. While she is deeply grateful for the gift of life, and promotes organ donation through her website and in live appearances, Pangman also doesn't want to be defined by the transplants even going as far as keeping her condition a secret until her first transplant. She would much rather "nerd out" over classic jazz, records, and performers who shaped her sound and approach to song.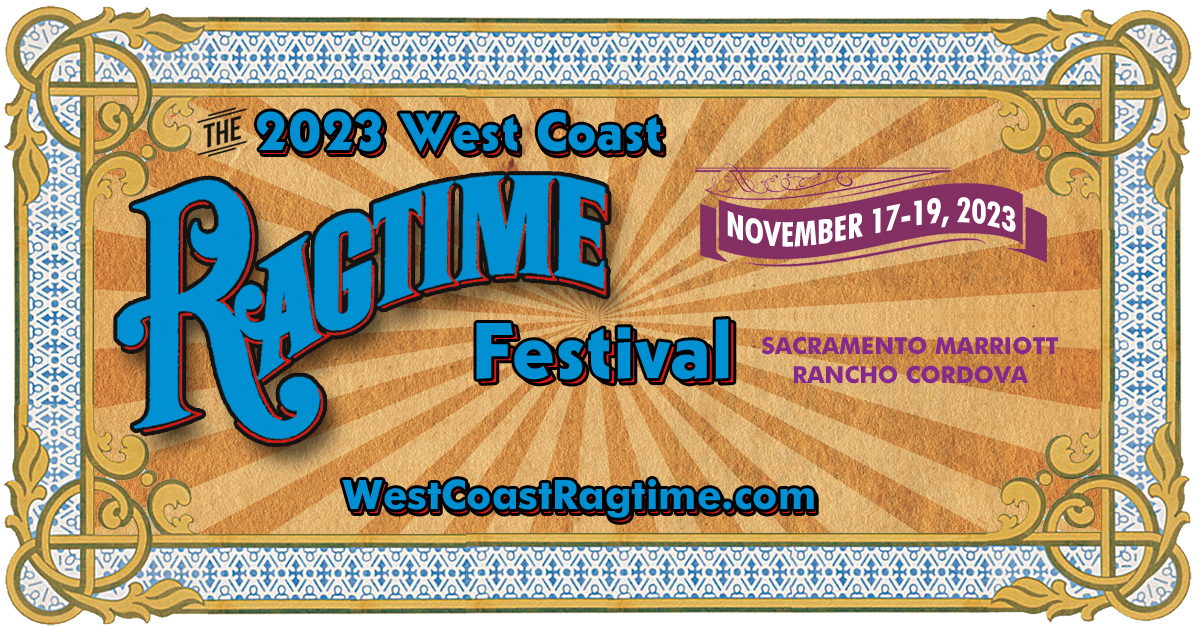 Pangman began loving music from the first half of the 20th Century while attending high school in her hometown of Mississauga, Ontario, a town about 30 minutes outside of Toronto. She recalls her friends listening to the pop artists of the day like Paula Abdul and the Backstreet Boys but she didn't connect with the music.
"I knew it was big," she said. "It was on the radio but there was something really pre-packaged about it and I knew I didn't like it."
At 15, what did appeal to her were songs from her grandparent's era which she admits was "kind of weird." Growing up, she didn't hear much jazz around her house. Her parents bought her a guitar when she was 12 to encourage her interest in music. Pangman was also riding horses and took the guitar to the stables to serenade the equines with folk tunes. There, she met a fellow rider, an older man who asked to see her guitar.
"He sat down on the hay bale, and started to play "Rosetta," Pangman remembers. "I said, 'What is that beautiful melody?' And he soon found out that I liked to sing. Obviously, because I was singing to the horse, and he started loaning me records from his record collection. And right there on a hay bale was the first time I really heard jazz. That strong melody spoke to me and I was pretty much hooked. I'd been looking for music that I could connect with and something about the melodies and the lyrics was just perfect for me."
That generous jazz guitarist on the hay bale was Mike Walmsley, a member of the Toronto trad-jazz scene. He introduced Pangman to members of the Climax Jazz Band, bassist Chris Daniels and cornetist Bob Erwig. They were working as the house band at the Swiss Marmite, a schnitzel restaurant, and Pangman could sit in with the band to further hone her craft. They paid her 50 dollars plus a plate of schnitzel.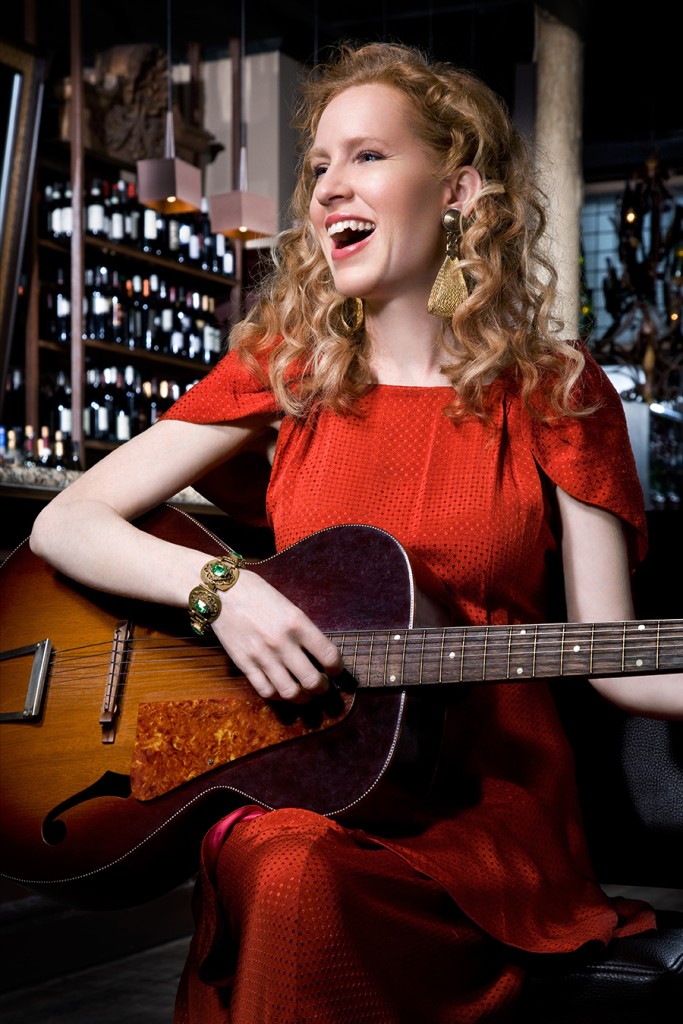 "I owe them all so much for getting a teenager hooked on Maxine Sullivan, Jack Teagarden, Satchmo, The Boswell Sisters, Bessie Smith," Pangman said. "Meeting them changed my ENTIRE life! Them sharing those recordings with me WAS my musical university. I learned (working) beside a record player and on stage! This is pivotal in how I found my sound, because the jazz programs in Toronto don't give much love to early jazz."
The life and style of Connee Boswell of the Boswell Sisters especially touched the young singer. Pangman became a die-hard fan even before discovering Boswell sang from a wheelchair and later became an advocate for persons with disabilities.
"When I found that out, I realized I'd found my hero! Although my physical challenges were invisible, I found even more admiration for Connee's achievements knowing that she had success despite physical obstacles. I'm even excited to have sung a previously unpublished song she wrote, 'If I Don't Mean It,' and to be part of the upcoming Boswell Sisters documentary Close Harmony," Pangman said.
As she grew as a performer, Pangman made the move from the suburbs to downtown Toronto still singing songs of an earlier generation. She decided while attending University that the academic life wasn't for her, preferring singing to studying. Eventually, Pangman felt confident enough to assemble her own band and start calling the shots.
Not every parent would be excited that their teenage daughter, who suffered from a serious illness, would take up with older jazz musicians and forgo furthering her academic career after high school, but Pangman said she had their support from the beginning.
"I think my parents wanted me to do something that I liked because I'd been born with lung disease, and so they wanted me to have a good time in life. They didn't think that I'd still be here. I'm in my forties now, and they just thought, 'let's have Alex do something that she loves,'" Pangman said.
In 1999, Pangman formed "Alex Pangman and Her Alleycats," a quintet of (sometimes) rotating musicians and named after singer Mildred Bailey's band. Parker said she thought that was a good name "alliteratively-speaking."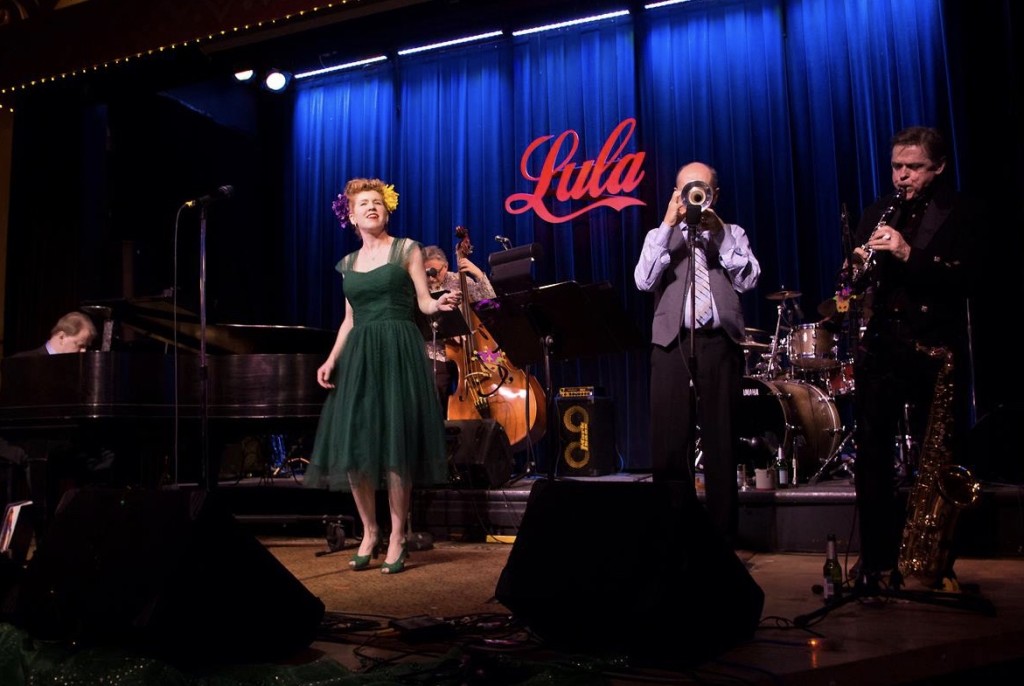 The current incarnation of the Alleycats includes a rhythm section of Peter Hill (piano), Chris Banks (bass), Glenn Anderson (drums), and John MacLeod (cornet) and, if the gig calls for it, reeds. Pangman said it is great to play music with people she's known for a long time and who "get the music and the end goal."
"I sometimes describe the band as being like (Kentucky Derby winner) Northern Dancer, and I'm the little jockey perched on the top," she said. "Sometimes it feels like Peter knows nearly all the songs written between 1925-55, and is a steady on-call trad pianist. I call him a 'singer's best friend.' And—no joke—I couldn't even look at John the first time we played together. I was just star struck and afraid if I looked at him on stage he'd just vanish. I didn't know horn players like him still existed up here—subtle, playful, powerful, fully of melody, playing lovingly in a classic style. And Glenn and Chris hold down a mighty groove, and that is so important to making good music."
Another musician who made a lasting impression on Pangman was the great Bucky Pizzarelli who appears on her 2013 album Have A Little Fun. Playing with the legendary guitarist was on her bucket list and he gave her more than she expected.
"He was such a gentleman," Pangman remembers. "I literally thought he was going to come up (to the studio) and just record one song but he said if I'm there all morning, we can at least knock out a few? I think we got four or five tunes done. I'd ask if he wanted to do a safety take? He was like no, let's do another song. He was in his eighties and the rhythm that was coming off of him was just so inspirational."
Pangman also has tapped into the jazz pipeline that runs between Canada and New Orleans, collaborating with such talented musicians as Kevin Clark (trumpet), John Royen (piano), Charlie Halloran (trombone), Tom Saunders (bass sax), and Matt Rhody (violin). Together, they recorded the seven-song EP Alex Pangman's Hot Three! in New Orleans directly to a 78 rpm Presto cutting machine.
Pangman has a knack for making connections with amazing artists. For instance, blues guitar great Jeff Healy mentored her as well as produced both her 1999 record debut They Say as well as its equally well-regarded follow-up, You Can't Stop Me from Dreaming, in 2001. They bonded over their mutual love of old jazz.
One connection Pangman made with a Canadian musician Tom Parker went further than just the music after meeting him as he spun country records at a Toronto club. He's nicknamed "The Colonel" but Pangman swears he's called that because he's a leader and businessman but that he's nicer than Elvis Presley's manager of the same name. Later, Pangman took up playing the mandolin and wanted to hear someone play one in a band. As it so happened, Parker played the mandolin in The Backstabbers Country String Band. He offered to help her set up her mandolin.
When she saw Parker's collection of 78 rpm country records at this house, she knew she "stumbled into a winning combination." They began performing country swing concerts together and married in 2006. Pangman said they have since "blended together their music collections."
Pangman's interest in expanding her vintage sound beyond the Alleycats and country swing led her in yet another direction in 2018. She established The Sweet Hots, an acoustic trio with Grammy-nominated Drew Jurecka on violin. Pangman noted that Jurecka has the same birthday as Joe Venuti and is the perfect hot violinist in that mold with great intonation of a classical player, but a wicked improviser and very witty. Alongside guitar virtuoso Nathan Hiltz, the two will get into Venuti/Lang duets. "It's pretty fun to toss them, say, an Annette Hanshaw tune and see what they do with it," Pangman said.
The group had played many gigs together and charted two #1 singles on iTunes—but then COVID-19 hit Canada as hard as it hit the rest of the world. The country shut down.
For someone with a comprised immune system, Pangman was justifiably concerned for her health and safety. But, as always, she found a way to keeping making music. The Sweet Hots began live streaming music which continues to this day on the first Saturday night of the month. The live stream can be found, as well as two years of past streams, at Pangman's YouTube channel which also features many of her inventive music videos. She is also working on a Sweet Hots album which should be out around late fall or early winter this year.
"I dug out some of the tunes the Sweet Hots have in the can. It's my typical set list of lesser-known tunes, a couple familiar ones, and some tempos for every dancing skill," Pangman said. "I think there is a wistful dreaminess to 'Wrap Your Troubles in Dreams,' an urgency in 'Nagasaki,' a passion in 'Kiss of Fire,' a wink on 'Sentimental Gentleman from Georgia.' I'm excited to get it wrapped up this year."
The pandemic also afforded Pangman the opportunity to host her own radio show on the all-jazz station JAZZ.FM91 in Toronto. Every Saturday at 7 pm EST, she can be heard on the hour-long Swing Set where she plays hot tunes that she loves.
"That came along just at the right time. It gives me a chance to nerd out on old records. This music got me through waiting for transplant so it's getting me through waiting for it to be a little less menacing out there for a transplant recipient. I couldn't have landed in really a much nicer spot," Pangman said.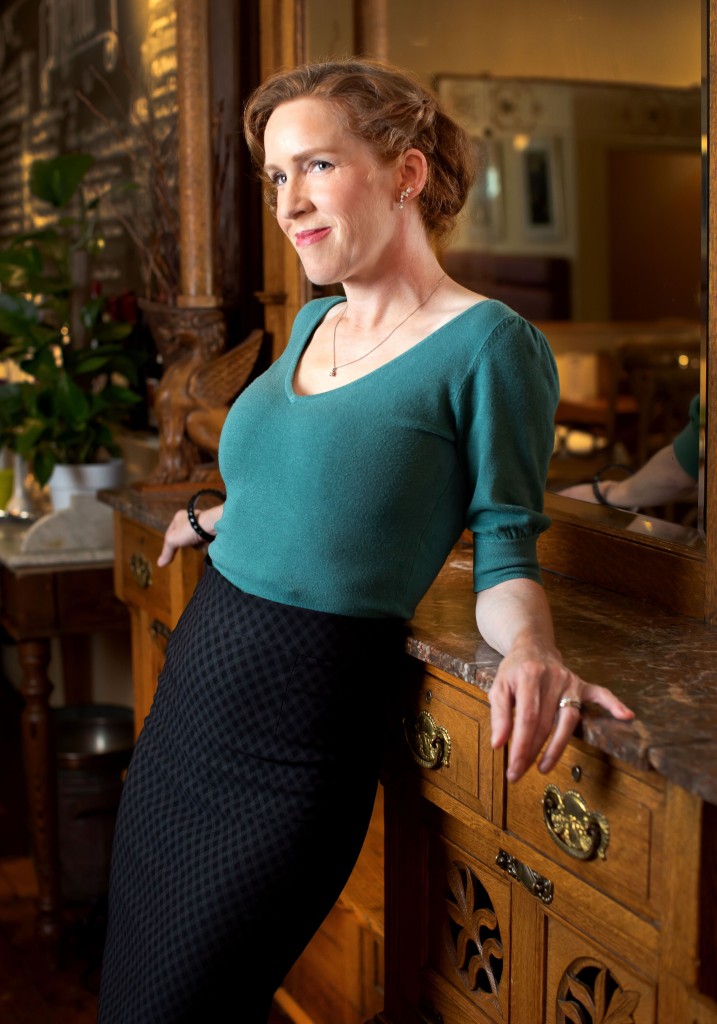 The radio gig is perfect for someone who still has necessary and justified concerns about the coronavirus. For many, the COVID-19 pandemic is in their rear-view mirror. Restrictions have been dropped along with masks, social distancing, and hand sanitizing stations. People are back to enjoying get-togethers, and returning to stadiums, movie theaters, and their favorite jazz clubs. Though Pangman loves the warm, intimate embrace of a small club audience, she can't risk being exposed to the respiratory virus.
Summer thankfully offers Pangman a safer option—the outdoor venue where she can take to the stage with less fear for her health. She could not be more excited for the chance to sing in-person after a winter of only streaming performances.
"I miss playing in some of our great jazz rooms," Pangman said. "I miss that intimacy. I miss seeing people and actually hearing their response. I've forgotten what applause is because I haven't heard it since October. That was the last time I played outside in person."
Pangman's summer is filled with many outdoor concerts in several Canadian cities, including sets at the Toronto Jazz Festival and the Niagara Jazz Festival. She will be singing with both of her bands as well as sitting in with other trad jazz groups. In July, she rolls out "Songs of Satchmo with Alex Pangman!," a celebration of Louis Armstrong's birthday.
Pangman doesn't let her—and her doctor's—concerns for her health slow down her desire to entertain jazz lovers and bring new people to the music. She also believes that music and song can remind people of the power they possess in being an organ donor.
"You want to tell people…because not all of my friends who were waiting for transplant made it. They didn't get lungs in time. I've seen people suffer and disappear, and so it just seems like an obvious thing to do is to tell people that they can change lives—they can save lives," Pangman said.
For more information on Alex Pangman's music and shows, go to alexpangman.com. Visit her YouTube channel, @AlexPangmanofficial, and find her on Facebook page at alexpangman. Alex Pangman's whole recorded catalogue is available at alexpangman.bandcamp.com.