One thing that sets the Arizona Classic Jazz Festival apart from other festivals is the presentation of educational sets. The quality of bands is so high that there was only a .78 difference from the highest audience rated band to the lowest in 2016.
2017 will be another exciting year for ACJF. We will be welcoming four bands for the first time (Hot Jazz Pie, the Kris Tokarski Trio, wonderful pianists and husband and wife team Stephanie Trick & Paolo Alderighi, and straight from New Orleans the New Orleans Swamp Donkeys). We are also pleased to have the St. Louis Rivermen return after a seven-year absence.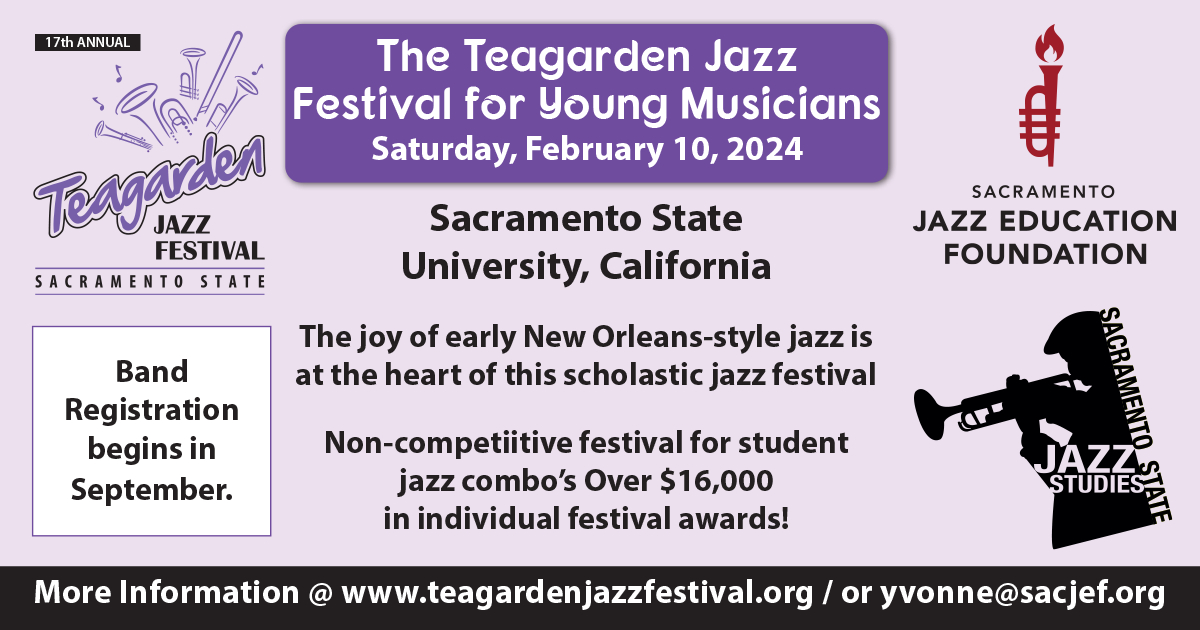 The Festival opens on Thursday, November 2, 2017, at 5:30 p.m. with lively music from Stephanie & Paolo and closes at 5 p.m. on Sunday, November 5, after the Grand Finale presented by the New Orleans Swamp Donkeys. From Thursday through Sunday, you will be entertained by incredible music. Cost and other details can be viewed on www.azclassicjazz.org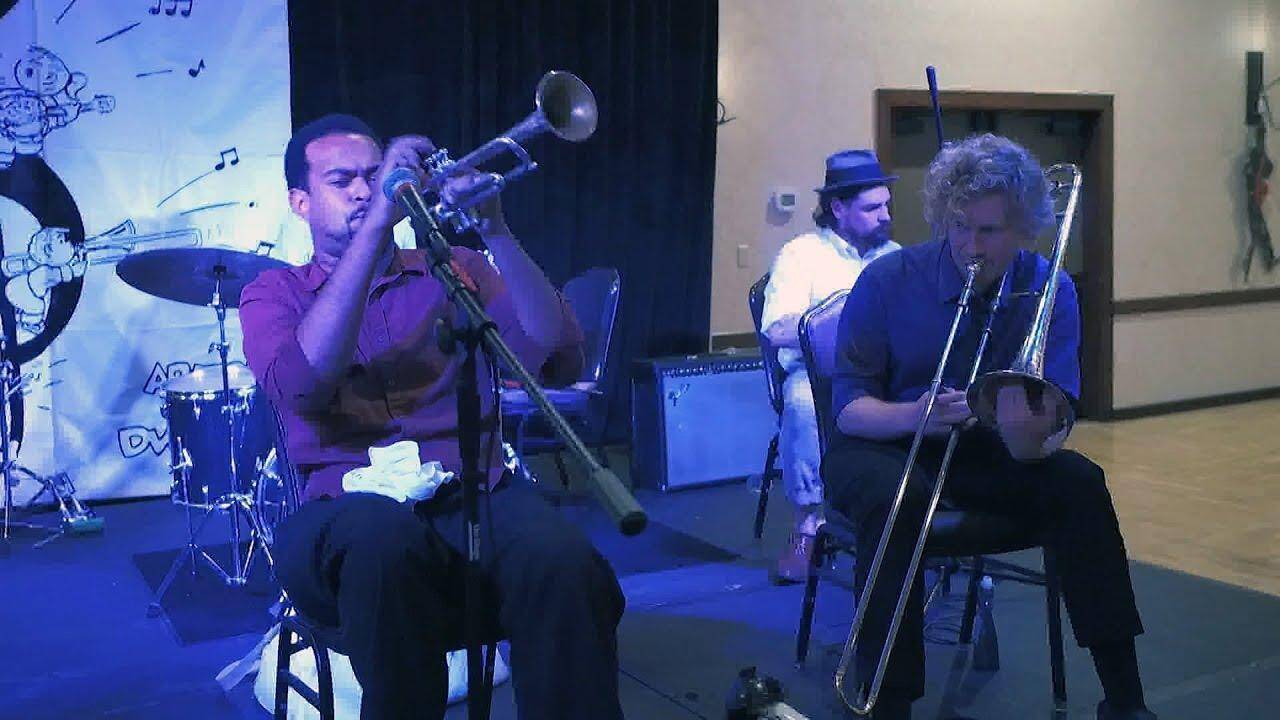 Guitarist Howard Alden: How lucky can we be? Well, Howard Alden, considered one of the greatest jazz guitarists working today, has relocated from New York City to Chandler. Howard started playing New Orleans jazz at pizza parlors and Disneyland in California in the mid-1970s…and, as they say, the rest is history.
B.A.D. Rhythm: Some things are just meant to be, like when Brian Holland and Danny Coots invited Andy Reiss to sit in at one of their recording sessions and perhaps play a tune or two with them. Two CDs later, they play together whenever the opportunity presents itself. B.A.D. Rhythm is Brian Holland (piano), Andy Reiss (guitar), and Danny Coots (drums); however, this year Pat Bergeson (guitar and harmonica) as well as Sam Rocha (bass) will also be joining them to take you on a wild ride through a wide range of music and fun.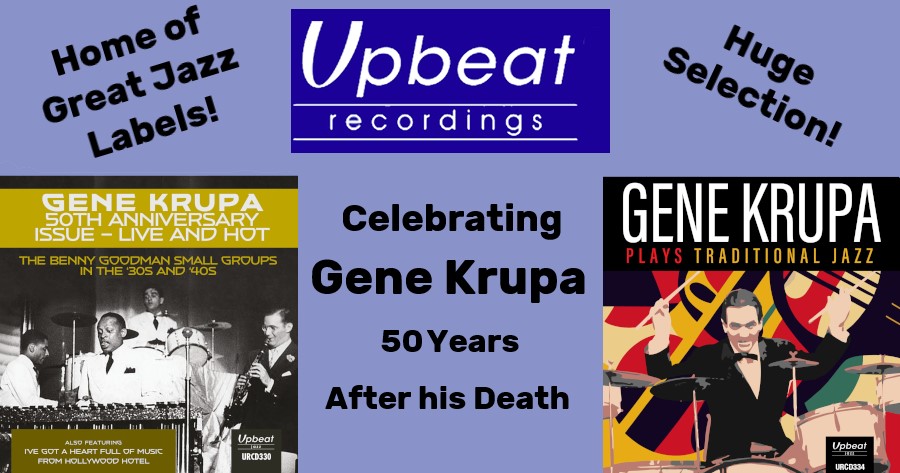 Cornet Chop Suey: Their two hour "Louis Armstrong" set is a fan favorite, which is only fitting for a band that named itself after the obscure Armstrong composition. They arrived on the jazz scene in 2001 and are known for applying their own exciting, high-energy style to traditional jazz, swing, blues and big production numbers.
Dan Reed's Dixieland Hotshots: Dixieland as you've never heard or seen it before. Dan fell in love with Traditional Jazz while in high school. Originally from St. Louis, Dan played on the high seas for many years and settled in the Valley of the Sun in 2011. Although he plays in many bands performing different genres of music, Dan believes in always "Keeping it Fun." His enthusiasm is contagious and the entire band is a hit.
Dave Bennett Quartet: This group always swings. Dave has been described as a genuine clarinet phenomenon and the closest in style and sound to Benny Goodman. He is actually a multi-instrumentalist who easily switches between jazz, swing and rock (he Rocks the '50s) and everything in between. His backup trio is so talented they can accompany him in all the different styles.
52nd Street Jazz Band: Based in Phoenix but known for their Chicago-style jazz, this band delights local jazz lovers and dancers. They play more of a swing-style, 4-beats-to-the-bar rhythm, rather than the 2-beat style played by many traditional Dixieland bands. Solos, rather than ensemble sounds, are emphasized.
High Sierra Jazz Band: Their exciting, hard-driving 2-beat traditional jazz, "West Coast" style, also incorporates Country, Latin, and an occasional waltz. The band was formed in 1976 and still contains four of the original seven members. They are enormously popular and appear at many jazz festivals throughout the year.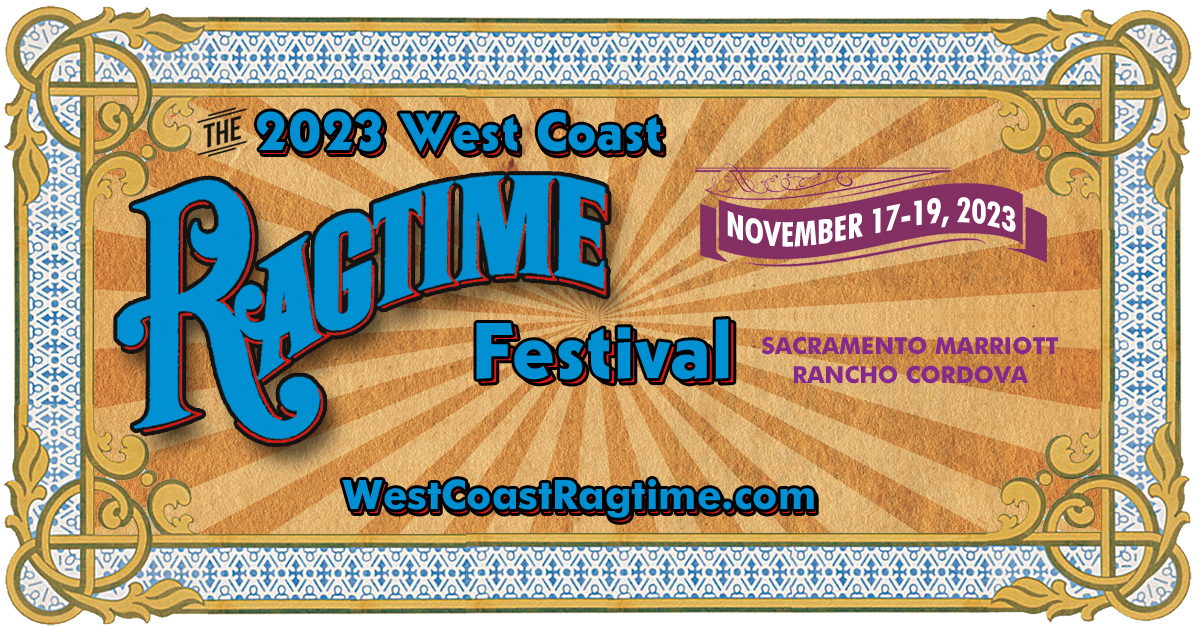 Hot Jazz Pie: Theresa Scavarda, well known for her heartfelt vocals, now leads a brand new ensemble hailing from Orlando, FL. Accompanying Theresa are Paul Scavarda on guitar, vocals and ?, John DePaola on trumpet and flugelhorn, Harold "H" Johnson on trombone, and Chris Queenan on bass. These very talented musicians have put together a recipe for fun, a recipe for dancing, a recipe for…Hot Jazz Pie!
Jammers: Join Cheryl Thurston for that special musician camaraderie.
Kris Tokarski Trio: Based in New Orleans since 2011, Kris is a much in demand pianist who plays a dynamic cross-section of music. Rounding out the trio is Andy Schumm on whatever he feels like playing (cornet or trombone or bass sax or clarinet or banjo) and Hal Smith on drums.
New Orleans Swamp Donkeys: A Swamp Donkey is a member of a New-Orleans based traditional jazz band playing early jazz with a modern twist. They won the battle of the bands at the French Quarter Festival in 2016. They have played to sold-out audiences in the US and abroad.
Queen City Jazz Band: Hailing from Denver, CO, this band will be celebrating their 60th Anniversary in 2018. No, there are no original members still playing but they've only added two new members in the last ten years. They love Dixieland Jazz, but have stayed current with music trends that pack dance floors, like jitterbug and swing. Their secret weapon (well, not really so secret) is songstress Wende Harston. They are well known for their Gospel sets.
St. Louis Rivermen: This high-energy, tightly unified traditional jazz ensemble plays good old-fashioned jazz. Leader Red Lehr, a much loved virtuoso of the sousaphone, and the band rely on instincts, inspirations of the moment, and humor to create joyous jazz and heart-breaking blues.
Stephanie Trick & Paolo Alderighi: Stephanie and Paolo, both stars in their own right, really sparkle as they team up for four-hands piano with songs from the swing era, ragtime, and blues. They will be playing four-hands on one piano as well as two pianos. Stephanie also plays stride and boogie woogie styles while Paolo may share songs with a more classical tone. They will be joined in a few sets by bass and drums.
Sun City Stomperz: Playing Traditional Jazz in the full-bodied New Orleans-style, this Sun City band was formed in 2005. Their focus is on the first three decades of the 20th century that includes the very beginnings of traditional jazz, the rise and fall of the Storyville District of New Orleans, the first jazz recordings, and the resulting global appreciation of this type of music.
Wildcat Jazz Band: These six world-class musicians offer New Orleans and Chicago-style jazz that is performed in a spirit and style that is true to its musical roots. There is also a good mix of comedy. The band is a Festival favorite.
(from submitted press release)