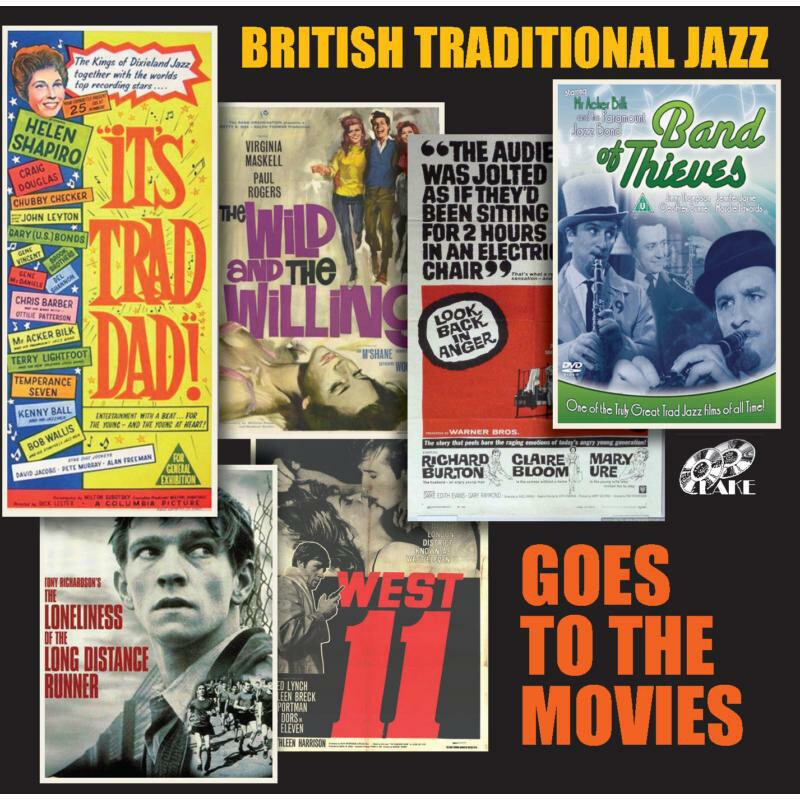 Trad jazz was so popular in England by the early 1960s that it is not surprising that its top musicians and bands appeared in quite a few motion pictures. Unlike in the US where, other than Louis Armstrong and a few surviving swing era bandleaders, veteran jazz musicians rarely if ever appeared in the movies, the British trad players were almost treated like rock and roll stars.
The most interesting and, in some ways, strangest of the British jazz films is It's Trad Dad! Its plot deals with a group of young people wanting to put on a concert of their type of music, and naturally being opposed by the conservative authority figures. This may seem like a typical movie narrative, except that the threatening anti-establishment music is not rock but trad jazz. Imagine this being filmed in the United States with Eddie Condon and Kid Ory in the lead roles!
Plot aside, a great deal of music is performed during the film with most of the renditions being complete (rather than being used as background music). The Lake CD British Traditional Jazz Goes To The Movies has 14 selections from the film with performances by Terry Lightfoot, Kenny Ball, the Temperance Seven, Bob Wallis, Acker Bilk, and Chris Barber with whom Ottilie Patterson takes two vocals. The Dukes of Dixieland were the lone American jazz group in the movie but they are not included on the CD. While some of the renditions are a little brief, one gets a full flavor of each of the British bands and, except for an odd piece by the Temperance Seven, all of the performances are worthy.
Also included on this valuable CD are other selections by Chris Barber (from Look Back In Anger), Mike Cotton (The Wild & The Willing), Ken Colyer (West Eleven), the Temperance Seven (Take Me Over), Humphrey Lyttleton (The Tommy Steele Story and It's Great To Be Young), Dick Charlesworth (In The Doghouse), and Pat Halcox (The Loneliness of The Long Distance Runner). In addition, there are six numbers by Acker Bilk from Band Of Thieves, a 1962 film that portrays Bilk and his musicians as lovable lads who are oddly reminiscent of the Monkees.
This CD and Paul Adams' thorough liner notes which mentions other British jazz movie appearances of the era makes one want to search for these films although, in most cases, the music is more rewarding than the storylines.
British Traditional Jazz Goes To The Movies
(Lake LACS6, 32 selections, TT = 76:11)