As I have written more than once, my initial exposure to live jazz was hearing the Firehouse Five Plus Two at Disneyland in 1962. It was a stroke of good luck that my family enjoyed listening to the FH5+2 as well. The Southern California freeways in the early 1960s were not a continual demolition derby, and the admission price to Disneyland for a family was about the same as the cost of a dinner out. So—it was possible for us to make the trip to Disneyland on a fairly regular basis.
The first time we heard the band, I was able to meet the individual musicians during an intermission. On subsequent visits, they recommended certain recordings by the band and I saved up my allowance for those particular LPs. Being able to listen to the same songs I heard at the park helped me learn them, since there were no Walkmans or iPhones available at the time!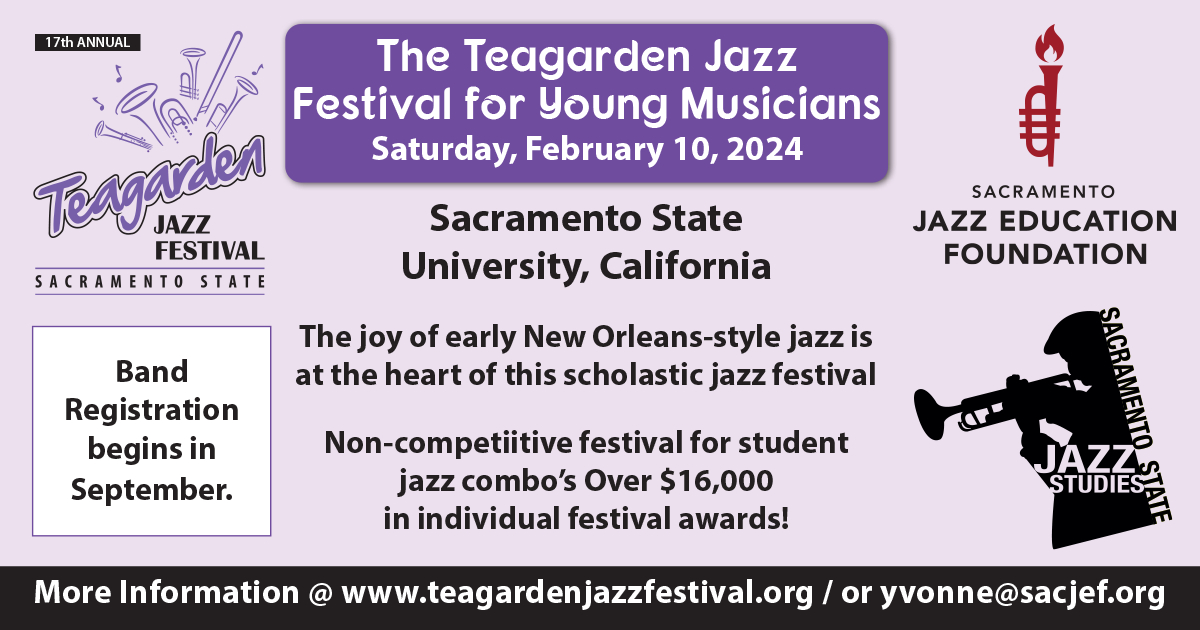 Another benefit of collecting the Firehouse Five LPs was being able to read Lester Koenig's great liner notes. In writing about the FH5+2 tracks, Koenig referenced recordings from the 1920s, as well as related albums on the Good Time Jazz label. At the time, the only GTJ albums I had were by the Firehouse Five Plus Two—but I made mental notes of the bands and musicians mentioned in Koenig's notes. One of the names that appeared frequently in those notes (as well as on the printed protective sleeve) was "Lu Watters' Yerba Buena Jazz Band." Eventually, I told myself, I'll have to pick up a record by that band.
In the early fall of 1964, my family was at Disneyland on a Saturday evening, perched a few feet away from the Oaks Tavern bandstand in Frontierland. When the musicians stepped onto the stand, George Bruns seated himself in the back with Don Kinch's helicon. Kinch himself stepped onto the stage carrying a trumpet. Then Danny Alguire appeared with cornet in hand. Trumpet and cornet? What was this all about? Leader Ward Kimball walked up to the main microphone and announced "Tonight we're gonna play some Lu Watters music!" Four stomps and the band took off on "I Ain't Gonna Give Nobody None O' This Jelly Roll." The power of the trumpet and cornet together in the front line rocked me back in my chair.
Alguire and Kinch seemed to be telepathic; phrasing together, then improvising, and effortlessly switching the lead and second parts. I had never heard anything like this in other groups with more than one trumpet, like marching bands or the Tijuana Brass. This cornet/trumpet alchemy in a traditional jazz band was a real revelation. Now I really wanted to hear those Good Time Jazz records by Lu Watters!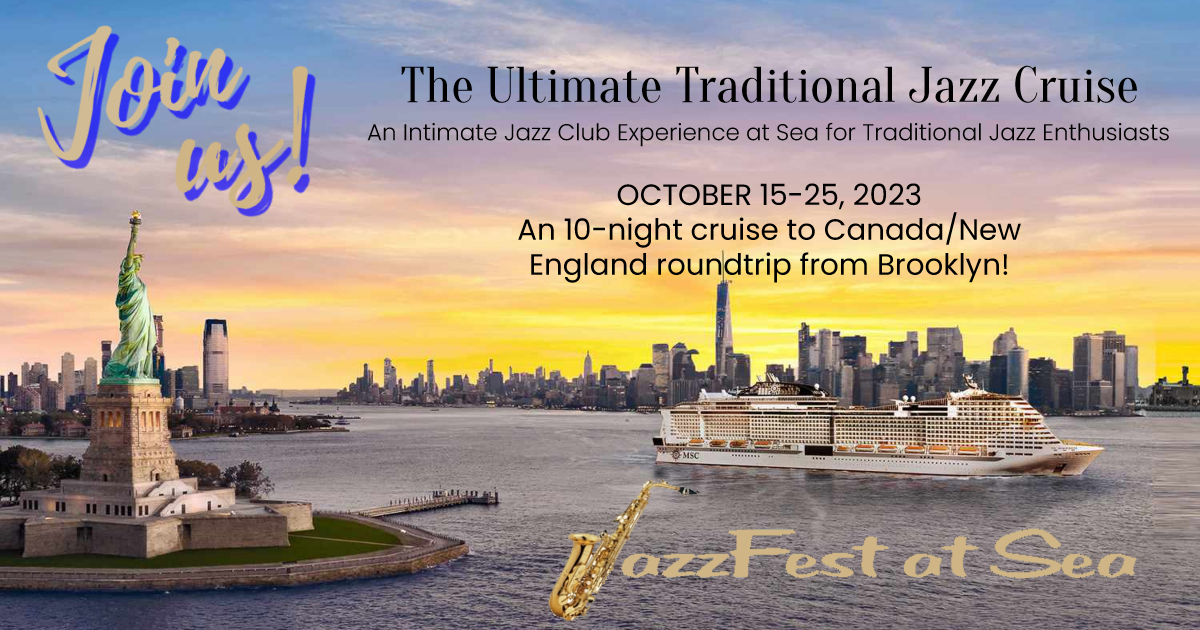 Fortunately, a couple months later, I was visiting a school friend and happened to mention hearing the Firehouse Five playing "I Ain't Gonna Give Nobody None O' This Jelly Roll." My friend said, "I think my dad has a record of that." He searched through the LPs, then withdrew one with an orange jacket. He took out the LP, dropped the needle onto the record and "I Ain't Gonna Give Nobody None O' This Jelly Roll"—with two trumpets—came roaring through the speakers!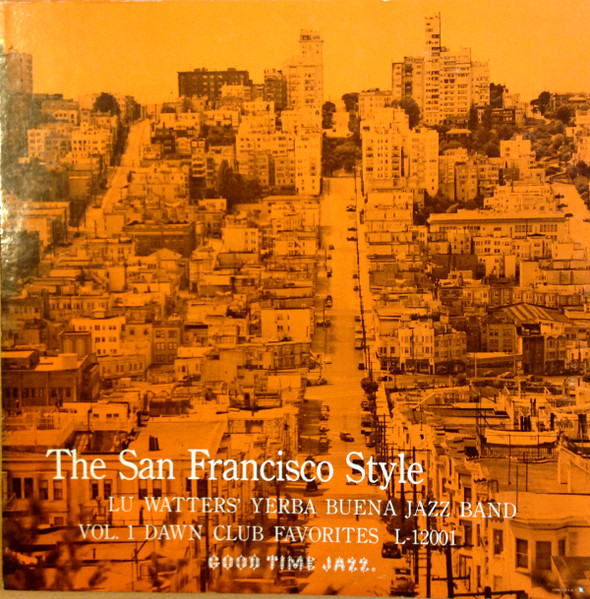 The record jacket read: "The San Francisco Style… Lu Watters' Yerba Buena Jazz Band…Vol. 1…Dawn Club Favorites." I was stunned—literally. The sound of Lu and Bob Scobey on trumpets (with Turk Murphy, Bob Helm, Wally Rose, Harry Mordecai, Dick Lammi, and Bill Dart) was everything I hoped for and then some!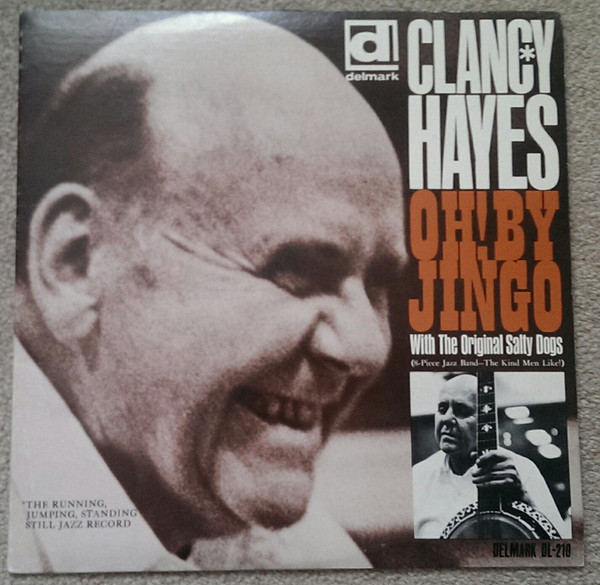 Of course I saved my allowance until I could order Dawn Club Favorites from the local music store. Over time, I also picked up the remaining Yerba Buena Jazz Band LPs and then discovered the first LP by the Bay City Jazz Band. In the mid 1960s, there weren't a lot of contemporary traditional jazz records that featured two trumpets or cornets in the front line. Delmark's Oh, By Jingo by Clancy Hayes with the Original Salty Dogs featured Lew Green and multi-instrumentalist Jim Dapogny on cornets. And Ted Shafer's Jelly Roll Jazz Band, with Jack Langlos on trumpet and Tom Barnebey on cornet, recorded two volumes of Good Old Jazz for Merry Makers. These records provided many hours of enjoyable listening, though I kept hoping for another chance to hear a live eight-piece band.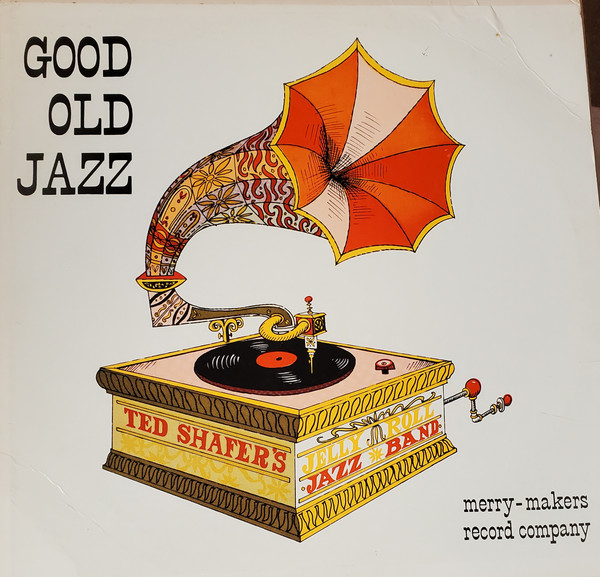 That next opportunity came unexpectedly…My family had become fans of the South Frisco Jazz Band in 1966 and we made frequent trips to the Pizza Palace in Huntington Beach, where the SFJB played on weekends. One Friday evening as we walked into the restaurant, we noticed a tall stranger on the bandstand next to trumpeter Al Crowne. The stranger was holding a Getzen cornet. There was barely enough time to process that information before banjoist/leader Vince Saunders counted off the first tune and a barn-burning version of "New Orleans Stomp" reverberated through the Pizza Palace. The sound of the two horns was thrilling beyond words. The set seemed to fly by and ended much too soon. Just before the final number, Vince introduced the guest cornetist: Lew Green, of the Original Salty Dogs. Lew and multi-instrumentalist Jim Dapogny were the cornetists on the Dogs' Oh, By Jingo album that I had recently purchased. As great as Lew sounded on the LP, his cornet playing was absolutely spectacular in person! I was thankful for such an inspirational night of music, as it would be some time before I was able to hear another eight-piece band in person.
During the mid-to-late 1960s, in addition to our trips to Disneyland and Huntington Beach, my parents also took me to San Francisco—where we enjoyed every note played by Turk Murphy's Jazz Band. Turk was a gracious host and a great correspondent as well. In the spring of 1970, he mentioned an upcoming benefit at Earthquake McGoon's for the ailing banjoist/vocalist Clancy Hayes. Turk sent a flier that listed the bands and musicians who were scheduled to perform and I convinced my mom and dad that we needed to attend "Clancy Hayes Day."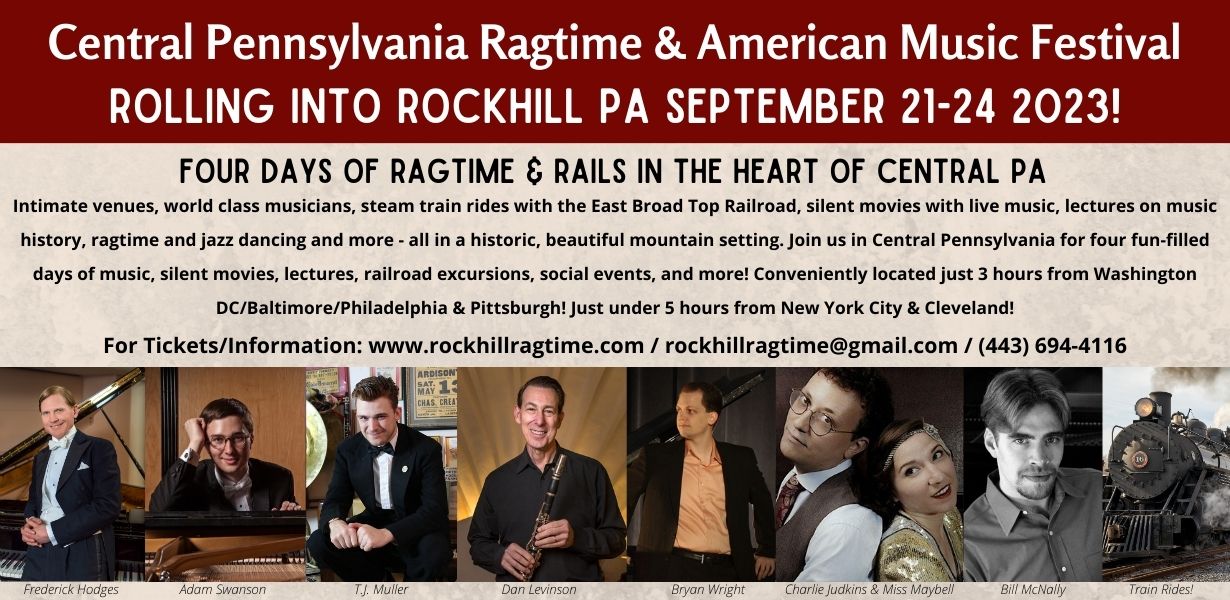 The performers on May 31, 1970, included Turk's band; Wally Rose; Bob Mielke's Bearcats; Burt Bales; Squire Girsback; Rex Allen, Norma Teagarden and Fred Higuera; Hoagy Carmichael; and a single cornet version of Ted Shafer's Jelly Roll Jazz Band. Also on the program: The Bay City Jazz Band!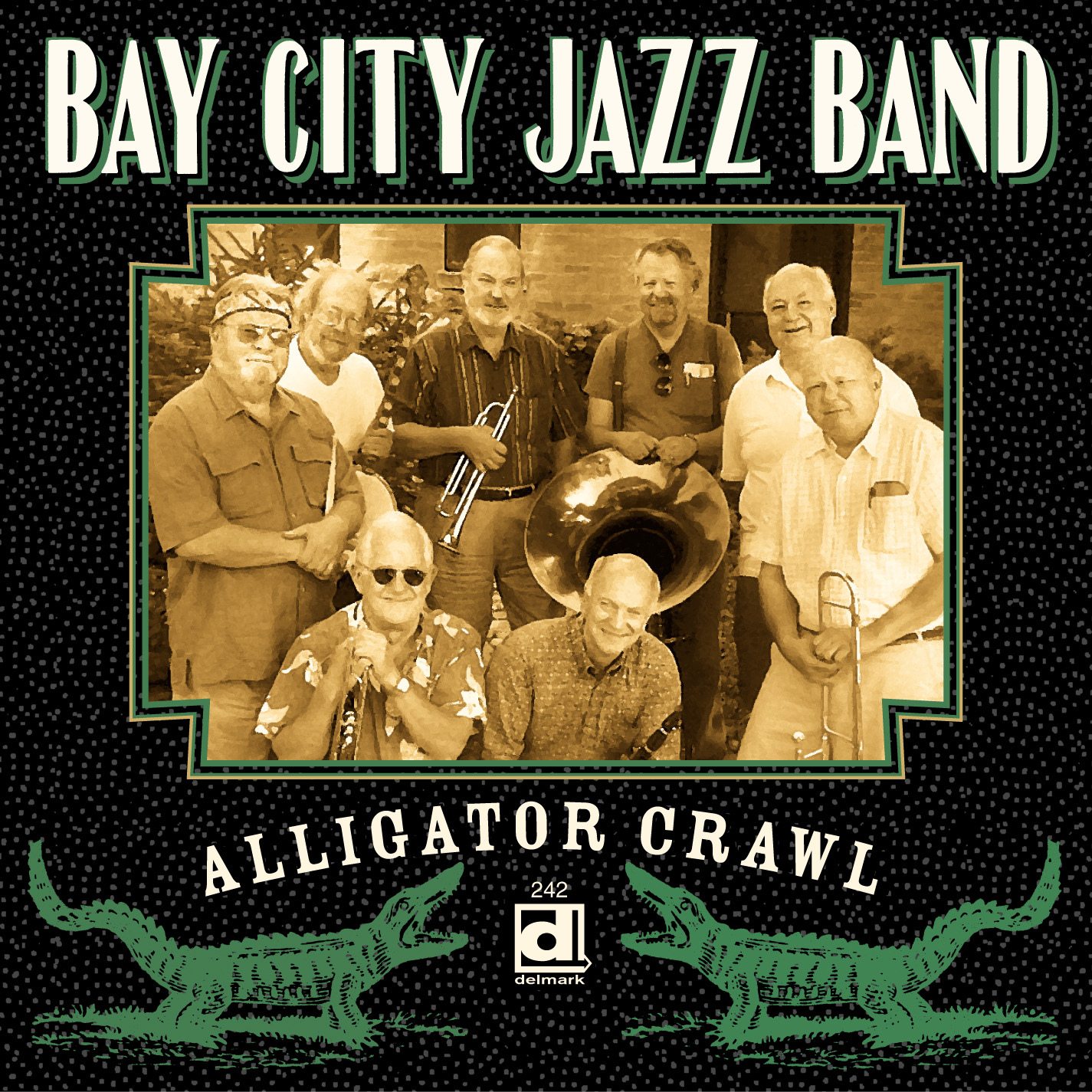 As the Bay City musicians set up on the McGoon's bandstand, it was hard to believe that I was about to have another chance to hear a two-cornet band in person—and one of the very best, too! The personnel was different than on my worn-out copy of their Good Time Jazz record, but it was just as potent: leader Ev Farey and Bob Neighbor, cornets; Mike Starr, trombone; Bob Helm, clarinet and soprano sax; Ray Skjelbred, piano; and Lee Valencia, banjo. Turk Murphy's drummer at the time, Smokey Stover, played the first number while the BCJB's original drummer Lloyd Byassee hunted for a parking space. Tubist Walt Yost was unavailable that day, so another Murphy sideman—Jim Maihack—sat in. "Mabel's Dream" was the first tune played. What a way to start! The powerful sound of Farey's and Neighbor's cornets and their skill at trading lead and second parts were a delight to hear. "Alligator Blues," "Sage Hen Strut," "London Blues," "Ostrich Walk," "Buddy's Habit," "Chimes Blues" and "Snake Rag" followed and—once again—the set ended all too quickly. (Though I was initially focused on the two horns, it was impossible to ignore Bob Helm's daredevil improvisations on clarinet and soprano sax, Ray Skjelbred's Burt Bales-inspired piano and the drumming of Lloyd Byassee, which was so reminiscent of the Yerba Buena Jazz Band's Bill Dart). The whole day of music is permanently etched into my memory, but that set by the Bay City Jazz Band was definitely the standout!
Since that day at McGoon's, over the years I have heard, led, and played in quite a few ensembles with some combination of two trumpets/cornets in the front line. Almost without exception, those performances have been delightful. But—I will never forget that long-ago exposure to the brass teams of Danny Alguire with Don Kinch, Lu Watters with Bob Scobey, Lew Green with Al Crowne and Ev Farey with Bob Neighbor. Two is definitely better!
AFTERWORD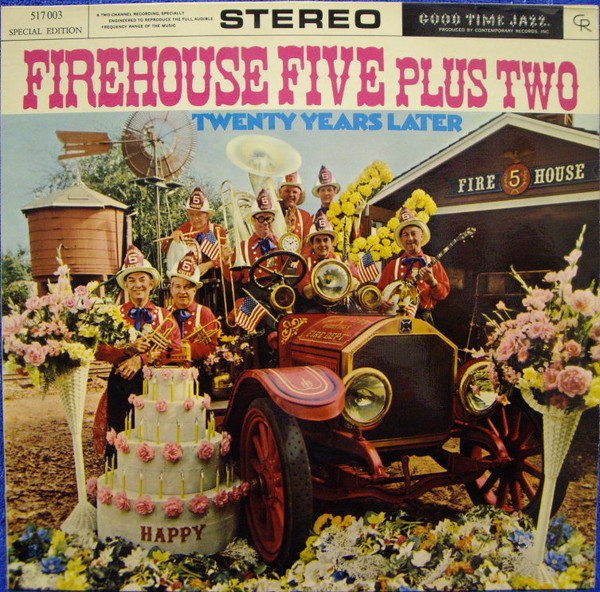 Several years after hearing the Firehouse Five Plus Two with the trumpet/cornet front line, an LP was released on the Calliope label which contained the soundtracks from two FH5 appearances on Bobby Troup's Stars of Jazz television program. The May 12, 1958, show featured the eight-piece band with Kinch and Alguire, plus guest vocalist Barbara Dane. These tracks are available on Jasmine CD 460 (Firehouse Five Plus Two: Stoking the Fire; the Whole Story, vol. 2). Later, I found out that Don Kinch was an occasional addition to the front line as early as 1955. He is clearly visible with the Firehouse Five in the film of opening day at Disneyland. Kinch also appeared on the last two commercial recording sessions by the band: a 45 single of "Winchester Cathedral" and "Mame" (1966) and "Twenty Years Later," the band's final album for Good Time Jazz (1969).
The late Dick Reimer recorded both nights of Lew Green's guest appearance with the South Frisco Jazz Band in 1966. He kindly permitted me to make copies of the originals. Those tapes are now in the archive of the San Francisco Traditional Jazz Foundation. About a dozen years after Lew Green played with the South Frisco Jazz Band, Vince Saunders permanently changed the instrumentation to include Dan Comins and Leon Oakley on cornets. The eight-piece South Frisco Jazz Band recorded extensively for Stomp Off and also appeared on the Merry Makers and Alpha labels.
The Bay City Jazz Band's first LP for Good Time Jazz was released in 1956 and the second volume in 1969. With a mix of original band members and fill-ins, the band continued to play concerts and jazz clubs in the Bay Area in the 1970s. Their final performance (as the "NEW Bay City Jazz Band") was at the Sacramento Dixieland Jubilee in 1975. In 2002 Ev briefly revived the band for a DELMARK recording session. In addition to Ev, the personnel of the recording band included Bob Neighbor on trumpets. My tape of the BCJB at "Clancy Hayes Day" also went to the San Francisco Traditional Jazz Foundation archive.
The Clancy Hayes/Original Salty Dogs Oh, By Jingo album, with the addition of previously-unreleased material, was reissued on CD by Delmark. Also, both volumes of Good Old Jazz by Ted Shafer's eight-piece Jelly Roll Jazz Band—from 1964 and 1965—were released on a single CD by Merry Makers. Later versions of the JRJB, with two cornets, recorded for Merry Makers and also Stomp Off.
Most of the CDs and LPs mentioned in this article may be found online—from Amazon.com, Discogs.com, CDandLP.com, and eBay.