Graham Washington Jackson Sr. was an African American musician best known as the favorite musician of President Franklin Roosevelt. Jackson performed for six presidents and was affectionately known as "The Ambassador of Good Will" during his six-decade career.
Jackson was born in Norfolk Va. on February 22, 1903. As a child, he was recognized as a musical prodigy who could play hymns on the piano before he could write. After his father lost his arm in a hunting accident, his mother was committed to Central State Hospital in Petersburg Va. suffering from severe depression. He was raised in poverty by his aunt. By his teenage years as a student at I.C. Norcom High School, he was proficient at several instruments and was also composing his own music.
After graduation in 1924, Jackson moved to Atlanta Georgia to attend Morehouse College. Within months, he formed a jazz band called the Seminole Syncopaters. In April 1924 Jackson's Seminole Syncopators' first record, "Blue Grass Blues" (OK 40228A), was recorded in New York. The B side, "Sailing on Lake Pontchartrain" (OK 40228B), was recorded August 30, 1924, in Atlanta, likely at 152 Nassau St., the same location that the first Country music record was recorded in 1923.1 He was also the house pianist at Bailey's "81" Theatre, performing with many important jazz and blues artists such as Count Basie and Bessie Smith. Count Basie mentions his respect for Jackson's musical skills in his autobiography. 2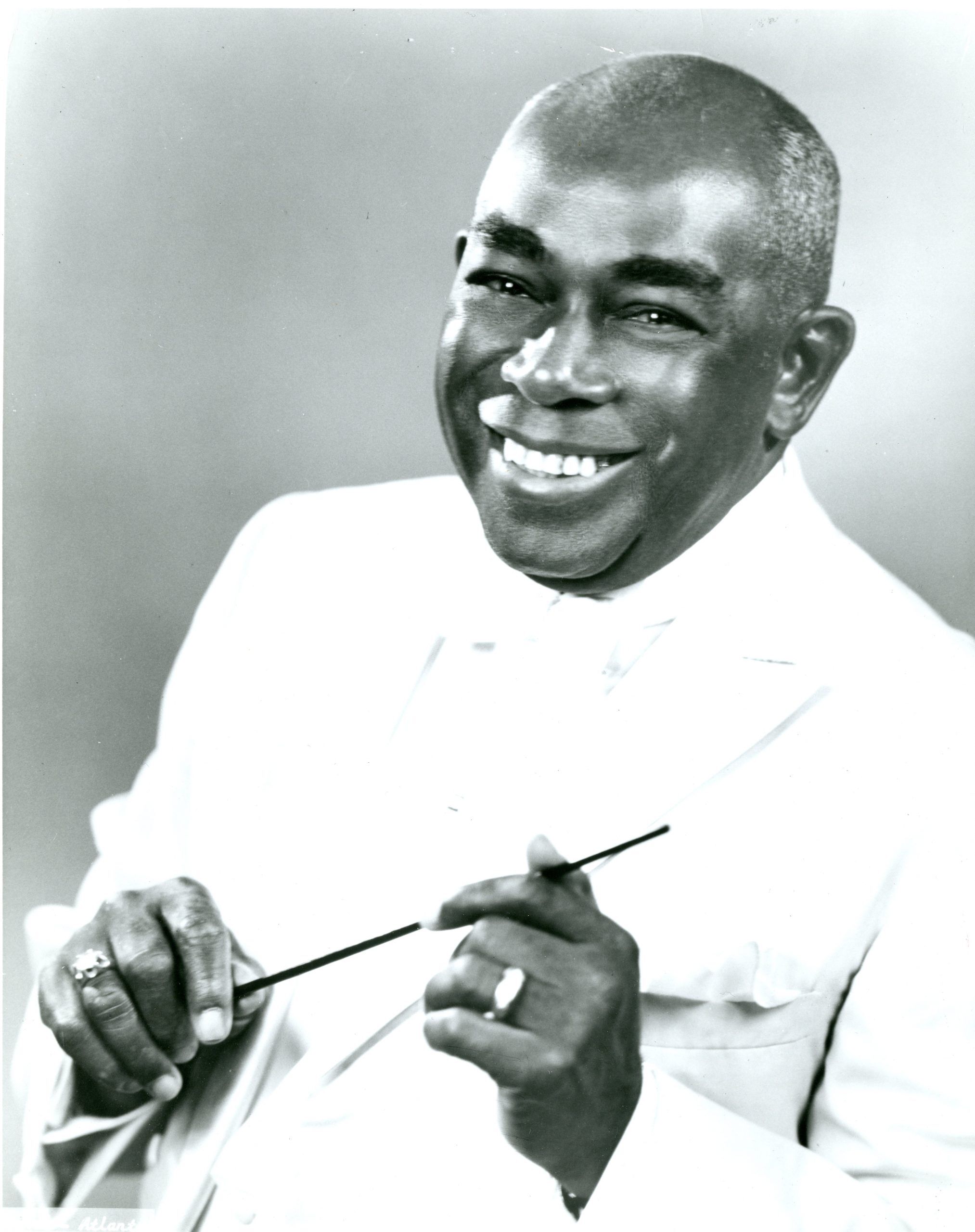 Atlanta's black colleges and universities, and the growing economic power of Auburn Avenue, produced a perfect combination, attracting ambitious young black migrants like Graham Jackson. Jackson made the move to Atlanta in 1924 for an education. "I said to myself, this must be the Promised Land!"3 Atlanta had seven black colleges, which seemed to him a "Utopia." Back in Virginia, he considered attending Virginia Union University in Richmond, but when he set foot on the Atlanta University Complex on Hunter Street, he knew he had to stay.4 He found lodging on Auburn Avenue, employment at Bailey's "81" Theatre on Decatur Street, and formed his own band, the Seminole Syncopaters.
While the Syncopaters would only produce two recordings with Okeh Records in 1924, and two unpublished recordings for Gennett Records in 1930, its members had long musical careers.5 The Syncopaters consisted of Jackson on piano as the band's leader, Bernard Addison on banjo, Harry Cooper on cornet, Joe Garland on saxophone, Prince Robinson on clarinet, and Happy Williams on drums. Addison, would eventually work with notables such as Louis Armstrong, Jelly Roll Morton, and the Mills brothers.6 Cooper later formed Harry's Happy Four, and performed with The Cotton Club Orchestra7 Garland's arrangement based on Wingy Manone's "Tar Paper Stomp" riff was recorded by the Mills Blue Rhythm Band as "There's Rhythm in Harlem" and by Edgar Hayes as "In the Mood." Glenn Miller and Chummy McGregor streamlined the arrangement in 1939 for Miller's mega-hit."8 Robinson performed with McKinney's Cotton Pickers until the early 1930s.9
Okeh records was one of the first labels to record both "blues" and "hillbilly" artists, starting in 1920, with the stunning success of Mamie Smith's "Crazy Blues". While based primarily in New York, Okeh set up mobile recording studios in various cities such as Atlanta, Chicago and Dallas to record new artists. In 1922 Okeh coined the term "Race Records" as a more progressive method to market black artists to black consumers.10 "Old Time" or "Hillbilly" was used to describe rural white artists. In April 1924 Jackson's Seminole Syncopators' first record, "Blue Grass Blues" (OK 40228A), was recorded in New York. The B side, "Sailing on Lake Pontchartrain" (OK 40228B), was recorded August 30, 1924, in Atlanta.11 By 1927, Okeh and its two closest competitors had produced well over 1,300 race records.12
Employment at Bailey's "81" Theatre brought Jackson a steady source of income and more exposure and experience. The 81 Theatre opened in 1908 as a vaudeville house and later transitioned into a movie house. The owners of the 81, brothers Charles and Tom Bailey, also owned two other Atlanta Theatres, the Ashby on Hunter Street and the Royal on Auburn Avenue.
The 81's reputation was checkered among middle and upper class blacks, who considered the Decatur Street area a place that "Decent people were not supposed to go…"13 As such it saw its share of notable blues performers including "Ma" Rainey, Ida Cox, and Bessie Smith. Gospel great Thomas Dorsey was an usher in the theatre as a teenager.14
Charles Bailey often portrayed himself as a tight-fisted manager. Some artists saw him as "cracker from the back woods of Georgia," accusing him of assaulting Bessie Smith and having her hauled off to jail.15 Others described him differently. On several occasions he loaned money to black artists and refused to take an IOU. If a show performed well, he was known to pay artists well above the agreed upon compensation. He also provided support for families of black artists who were down on their luck.16 Regardless of the artists' mixed views of Bailey, the 81 Theater served as a strong foothold for African American vaudeville in Atlanta.
Jackson sought out jobs performing on the local radio station WSB. WSB first broadcast on March 15, 1922, and quickly became a dominant force in the southeast. WSB was one of a handful of radio stations in the nation that regularly broadcast black artists in the 1920s. In 1923, a live performance by Bessie Smith was broadcast from the "81" theatre. Jackson and the Seminole Syncopators were broadcast, and the station also broadcasted the Morehouse Glee Club and many black church choirs and other groups on average at least once per week.17 A note in the June 30, 1924, Atlanta Constitution stated:
Graham W. Jackson's Seminole Synocapaters, darktown jazzologists, who have taken Atlanta's synocapating public by storm, lived up to their reputation of being the world's greatest jazz orchestra, by giving another sizzling hour of harmony to WSB noonday circuit.
Jackson started taking music courses at nearby Morehouse College, and according to his roommate, Peter Dana, decided to leave at the end of his freshman year to pursue music full time.18 He pursued a piecemeal music education during summers at Loyola, Hampton Institute, and Chicago Music College. He trained under the legendary violinist and conductor Kemper Harreld, who was music director at Morehouse College, and later at Spelman and Atlanta University. Harreld's daughter spoke admiringly of Jackson. "Graham Jackson was a theater pianist and organist, and an incredibly multi-talented musician who also led big bands. He was a versatile and accomplished musician, who studied periodically with my father, whom he revered."19
Atlanta's black artists were becoming exposed to white audiences during this Sweet Auburn renaissance. By 1927, Jackson's reputation was known outside of Atlanta.
Every once in a while, this writer hears from authoritative sources of some great musical genius… Graham Jackson is idolized by the whites of Atlanta. They go down to the 81st Theater just to hear him play the pipe organ, even the white press has given him columns, lauding his clever work, and admitting there are none of their race to compare with Graham Jackson.20
Black artists were increasingly performing in white venues, whites were attending performances in Black clubs, and radio was exposing artists like Jackson to a larger white audience. In the early 1930s, Jackson and the Synocapaters expanded their radio reach onto WGST radio in Atlanta. WGST, affiliated with Georgia Tech, had recently expanded its broadcast day and signed a commercial contract with the Southern Broadcasting Company (SBC). The new management began replacing student made programming with profitable programing like the Syncopaters. The contract called for Jackson to perform on average three times per day. These performances would include playing the organ at the Fox Theatre as well as a variety of large group performances.
According to the Atlanta Daily World, this was "the first time in the history of radio a Negro artist has been so honored."21 In a May 22, 1932 story in the Atlanta Constitution, Jackson received praise as a musician who was absolutely unique in his natural ability and versatility, particularly on the organ. Jackson began to cultivate his connections with Atlanta's white high society by performing at weddings and numerous other social events. He entered the music business in Atlanta at the tail end of the Colored Vaudeville wave. The onset of the Depression, and as importantly, the advent of talking movies made vaudeville unprofitable. Jackson's transition to radio and his organ recitals helped him survive this change.
In 1928, Jackson was hired as Music Director at Booker T. Washington High School. Washington High was the only African American High School in Atlanta. He trained a generation of students directing the orchestra, glee club and band. He also started a long tenure as organist at First Congregational Church and performed regularly on the Mighty Mo organ at the Fox Theatre. Jackson eventually took top billing, as the Seminole Syncopaters started being billed as Graham Jackson and his Orchestra. In 1930, a South Carolina newspaper praised his performance in Greenville and described his "Bone-thin fingers" and "drawling" style.22 His musical repertoire continued to expand. He was performing classics on the pipe organ at the Fox Theatre and performing traditional spirituals and jazz as well. A January 3, 1932, Atlanta Constitution story describing Jackson's talents were reverential.
Then with delighted ears and throbbing pulse, we heard the organ played as no organ had ever been played before – except when Graham Jackson is at the console.…These paragraphs have been written with one purpose, and one only in view. That is whenever you have an opportunity to hear Graham Jackson, seize it as an invitation to a concert by the most famous musicians of the age. 23
A May 15, 1932 Atlanta Constitution story described him thusly: "He plays everything from the classics to the moaningest blues with a rhythm and sympathy that only his race can create."24 He made his big Atlanta debut to the larger white society on May 26, 1932. This event was a fundraiser for Washington High School held at the City Auditorium. He was likely the first black artist to headline at the City Auditorium. The program was described as "something to be remembered."25
Jackson was now becoming more and more sought after to perform for wealthy white patrons. The Atlanta Daily World said it this way in September of 1934. "White people go nuts over him. (He) Has personal autographs of many great white Americans set on large handsome photos."26 On January 1, 1935, Alabama and Stanford were matched in the Rose Bowl in Pasadena, California. Coca-Cola executives chartered a special flight that would fly from Atlanta to California to take fans. Jackson was hired to provide the entertainment on the flight playing his accordion.27 The two-day trip had a layover in El Paso, Texas. While in Texas the group took an excursion to Mexico. Once arriving in Pasadena, Jackson performed "Dixie" live at the game with a national broadcast over NBC radio. The New Journal and Guide praised his performance. "This was an epoch making event, not only in the life of Mr. Jackson, but in the history of our group. It should challenge the appreciation of all Negro citizens."28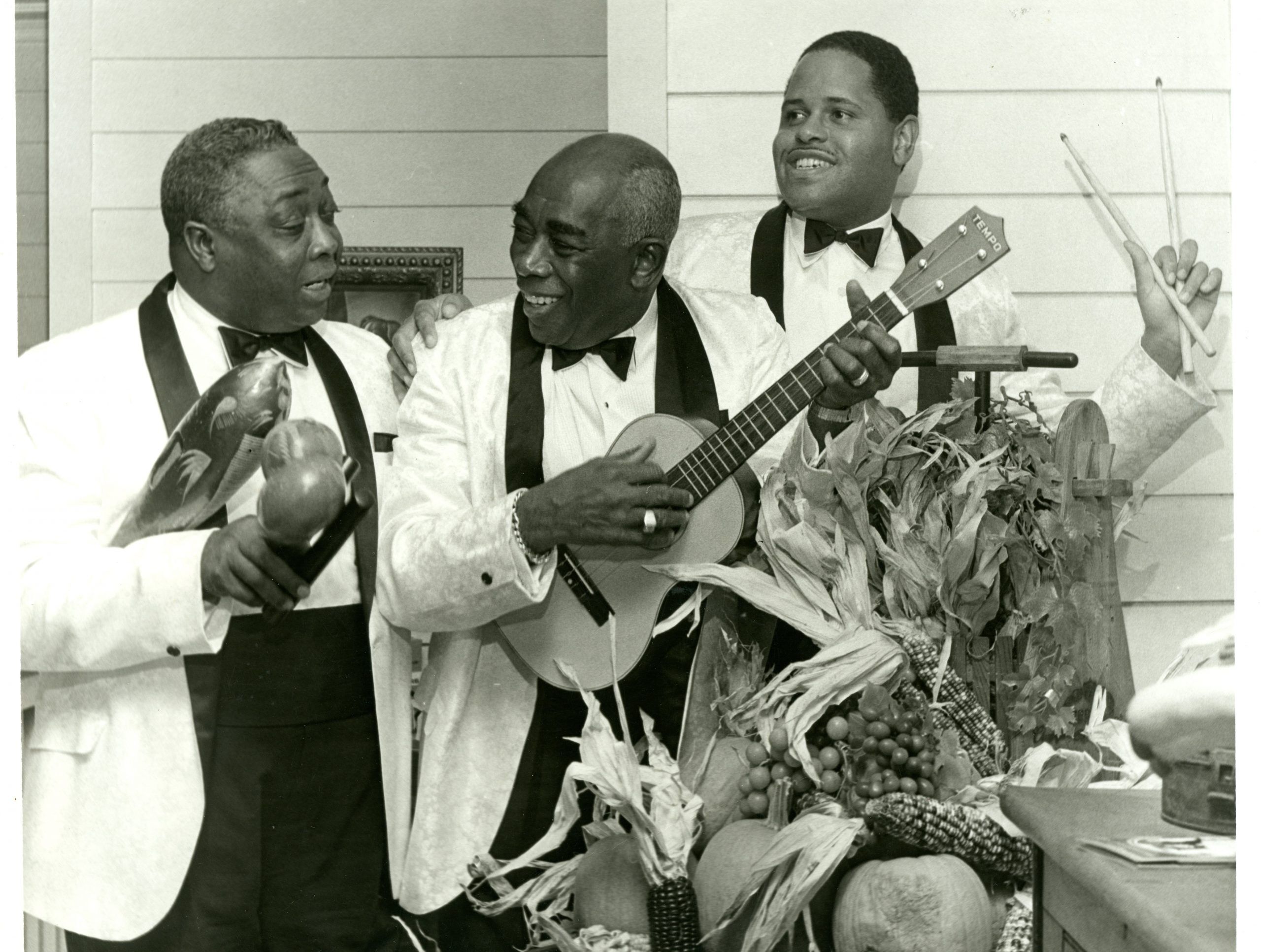 Swing music was a growing musical interpretation of early jazz and blues styles of the 1920s. For some, swing was a new and exciting style characterized by rapid syncopated call and response from woodwinds and horns. For others, it was a passing fad or worse, a corruption of purer forms of music. Kenneth Bindas explores the thesis that swing was more style than substance and concludes that it was, in fact, an embrace of modernity. In other words, it was a logical evolution of musical forms based on real-life changes in American culture and society.29 Jackson made headlines across the nation with his take and interpretation of this musical style.
Swing music is just an old commodity with a new dress on it to sell. It's just an improvisation on a primitive idea. Someone has said that modern music affects you in one of two ways—from the waist up, or from the waist down. Either you want to sit back and appreciate it, or you want to get your feet to moving.30
Some black leaders criticized this continued interest in Negro Spirituals, but Jackson countered, "They are one of the finest contributions to music that have been made by any race. They should be kept and treasured because they do remind us of a time which we have left and from which we made a start forward … There is something glorious about them, and nothing humiliating."31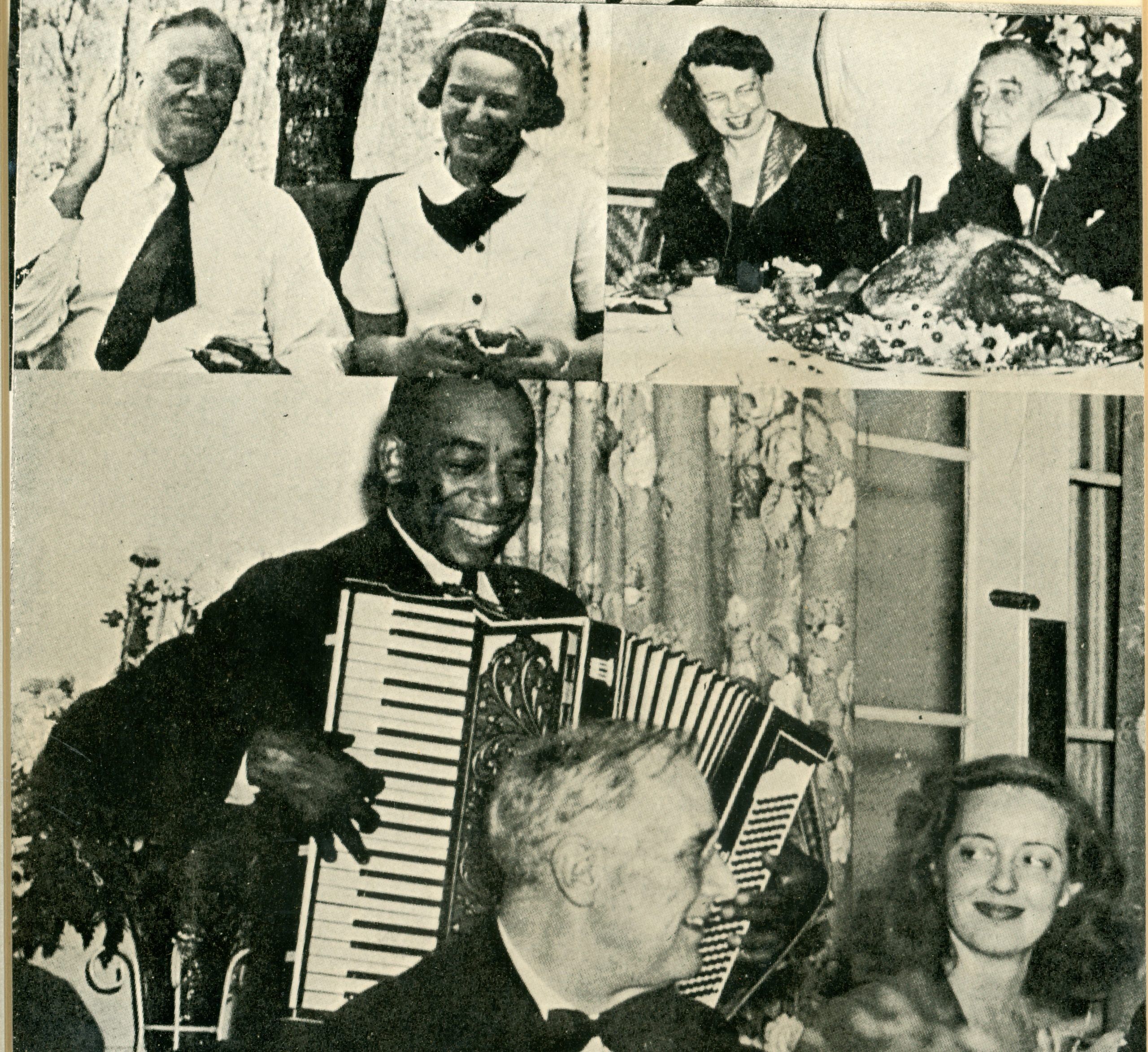 Jackson's relationships with wealthy white patrons provided him with his most famous friendship, that with then Governor Franklin Roosevelt. Roosevelt and Jackson developed an affinity that would last until FDR's death in 1945. Jackson performed over 24 times for Roosevelt, occasionally at the White House, and often at the Little White House in Warm Springs.
FDR returned to his Georgia home in April of 1945 for the final time. Jackson was in Warm Springs preparing for a minstrel show for FDR when word reached him that FDR was dead. The next morning, the hearse drove slowly past Georgia Hall. Patients and staff paid their respects to the fallen leader. Jackson, in his Naval uniform performed one of the president's favorite songs, "Going Home", on the accordion. As tears streamed down Jackson's face, photographer Ed Clark snapped the iconic photo that epitomized the grief that the nation felt.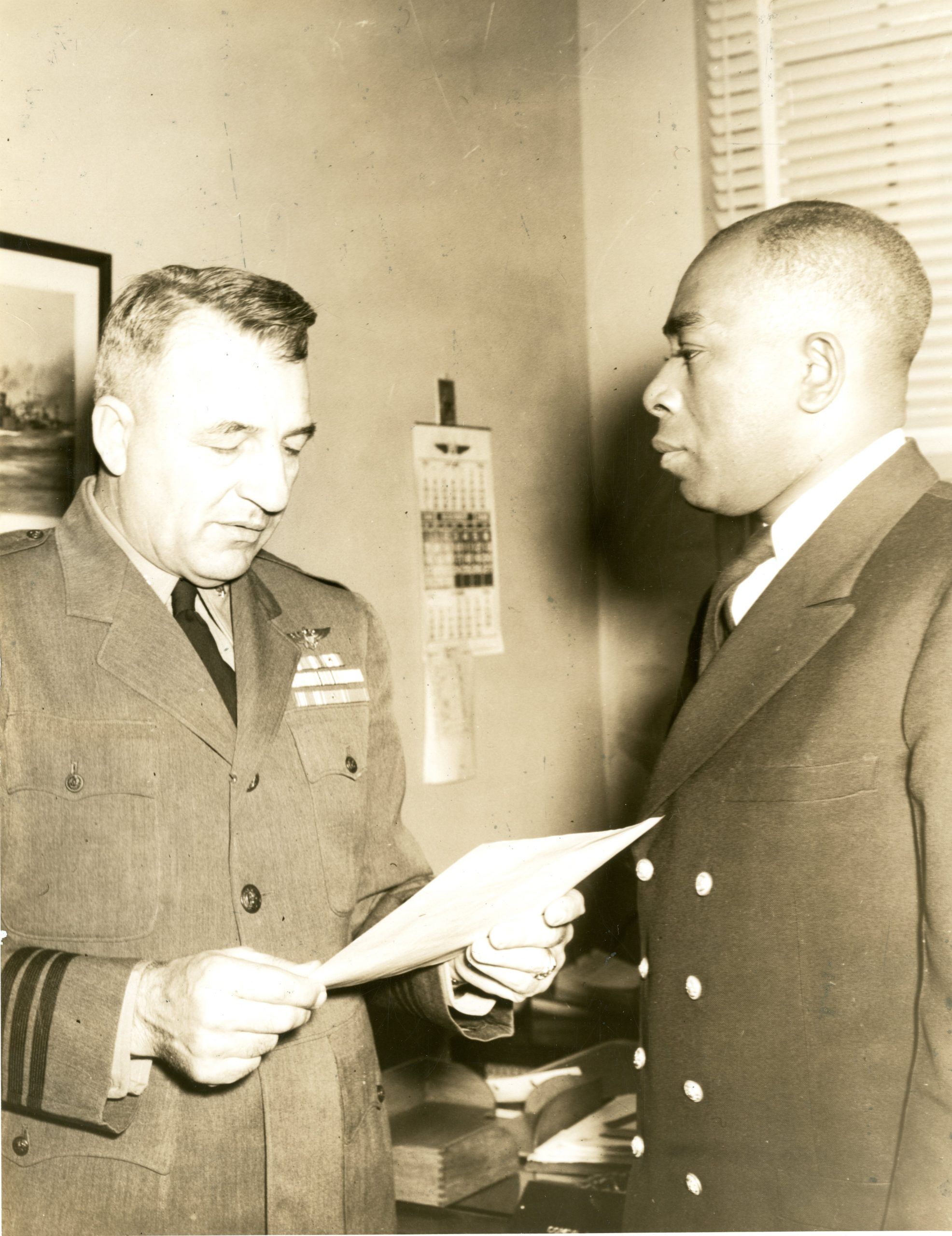 In the 1950's, Jackson appeared on Ed Sullivan's Toast of the Town, and the Today Show. He was also hired by Coca-Cola to appear in a series of print advertisements. In 1969, Jackson became the first African American appointed to a state board in Georgia. Governor Lester Maddox, an ardent segregationist, struck up an unlikely friendship with Jackson, Jackson often performed for the Governor. Maddox, a proponent of prison reform appointed Jackson to the State Board of Corrections because he believed that an African American voice was needed on the board.
Jackson died on January 15, 1983. He was survived by his wife Helen, and sons Graham Jr. and Gerald Jackson.
---