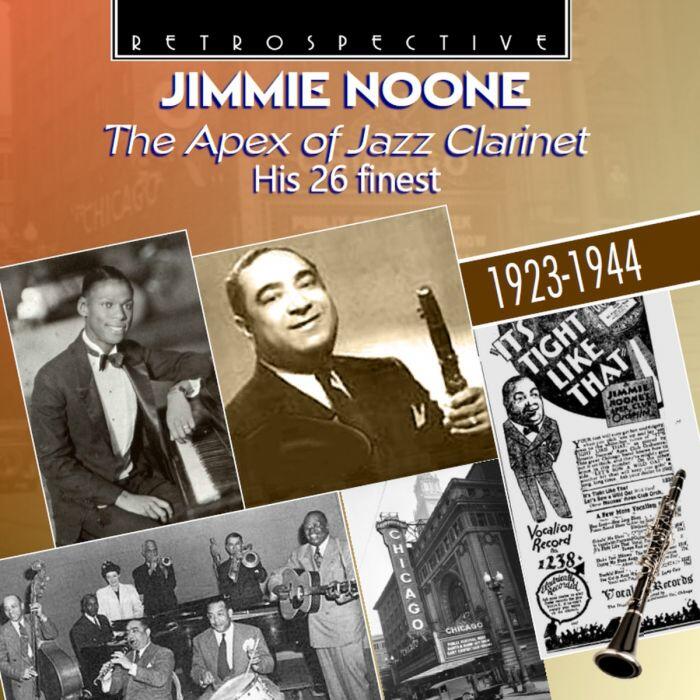 Jimmie Noone (1895-1944) was one of the most influential jazz clarinetists of the 1920s, and is considered by many to be one of the big three of early New Orleans clarinetists along with Sidney Bechet and Johnny Dodds. Noone had a softer and less abrasive sound than those two along with a fluent style, being equally comfortable on blues and more sophisticated pop songs. While Bechet and Dodds were more spectacular and extroverted players, Noone had a bigger effect on what was to come. His admirers included Benny Goodman, Irving Fazola, Artie Shaw, Pee Wee Russell, and Joe Marsala.
The latest release in the Nimbus label's Retrospectives series is Jimmie Noone – The Apex Of Jazz Clarinet 1923-1944. The single CD traces Noone's entire career through 26 selections, picking out all of the logical highpoints and a few lesser-known performances.
The clarinetist made his recording debut in Sept. 1923 with drummer Ollie Powers' Harmony Syncopators, recording no less than five released versions of "Play That Thing"; one is included on this set. He already sounds a bit recognizable during his short solo.
Noone appeared on two sessions with King Oliver's Creole Jazz Band later the year and on record dates with Doc Cook (1924 and 1926-27) and Lillie Delk Christian (1926 and 1927). "Here Comes The Hot Tamale Man" is from one of the Cook sessions from 1926, a spirited performance that includes cornetist Freddie Keppard.
But in reality the Jimmie Noone Story begins in 1928 with the first record dates by his Apex Club Orchestra. The "orchestra" was originally a quintet (soon becoming a sextet with the addition of a tuba) that had Noone and altoist Joe Poston as the frontline.
Most unusual was that Poston (who did not have any individual solos of his own) constantly played the melody behind Noone's lead, even during most of the clarinetist's solos, giving the band a unique sound. Also very special was the brilliant and often-futuristic piano playing of Earl Hines, recorded during the same year that he was appearing on Louis Armstrong's recordings.
Nine of the group's best recordings from 1928 are on this disc including "I Know That You Know," "Four Or Five Times," "Apex Blues," "A Monday Date," and "Oh Sister, Ain't That Hot." Also included is their version of "Sweet Lorraine" which resulted in the song becoming a standard more than a decade before Nat King Cole made it even more famous. There are also six tunes from later versions of the Apex Club Orchestra with Alex Hill or Zinky Cohn (who sounded identical to Hines) on piano and eventually Eddie Polack in Joe Poston's spot; "My Daddy Rocks Me With One Steady Roll" (sung by May Alix) is a classic.
The CD skips to 1936 for three hot songs featuring Noone in a more conventional septet (with trombonist Preston Jackson taking honors) and for three numbers in a modern swing group that includes two future members of the John Kirby Sextet (trumpeter Charlie Shavers and drummer-singer O'Neil Spencer) and altoist Pete Brown.
While no longer a pacesetter due to his desire to mostly live and play in Chicago, Noone had easily adapted himself to swing, fitting right in. Also on this CD is a 1940 version of "New Orleans Hop Scop Blues" in a New Orleans group with cornetist Natty Dominique, Noone's joyful playing on "Clambake In B Flat" with an all-star group that includes trombonist Jack Teagarden and pianist Joe Sullivan, and a radio broadcast version of "High Society" with Kid Ory's band from Mar. 15, 1944, just a month before Noone's passing from a heart attack when he was just 48.
While collectors will want to eventually acquire all of Jimmie Noone's recordings, The Apex Of Jazz Clarinet gives one the essence of his music, all on one CD.
The Apex Of Jazz Clarinet
(Retrospective RTR 4379, 26 selections, TT = 79:38)
www.wyastone.co.uk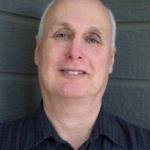 Since 1975 Scott Yanow has been a regular reviewer of albums in many jazz styles. He has written for many jazz and arts magazines, including JazzTimes, Jazziz, Down Beat, Cadence, CODA, and the Los Angeles Jazz Scene, and was the jazz editor for Record Review. He has written an in-depth biography on Dizzy Gillespie for AllMusic.com. He has authored 11 books on jazz, over 900 liner notes for CDs and over 20,000 reviews of jazz recordings.
Yanow was a contributor to and co-editor of the third edition of the All Music Guide to Jazz. He continues to write for Downbeat, Jazziz, the Los Angeles Jazz Scene, the Jazz Rag, the New York City Jazz Record and other publications.