Pershore is a small city in England unknown to most people. Yet it is home of one of the most active Trad Jazz clubs in the UK, with monthly gigs featuring top talent, both British and European. Additionally, for many years it was the home of an outstanding annual three-day Trad and Swing Jazz festival. Suddenly it was over. Not because of Covid but the loss of their venue at the local agricultural college. Unfortunately, there is no other local facility that could fit the needs for housing, caravan and car parking, dining and pub as well as stages which the college provided.
These people don't give up easily. In 2021, the year before this disaster hit them, Covid forced the cancellation of that year's physical festival. The club's response? A virtual Zoom concert. It can be seen on YouTube (Pershore Jazz 2020). Then, after the loss of the college, in 2022, with the same determination, they produced their first one-day Jazz Party with great success. Now, for 2023, we were able to attend the 2nd edition.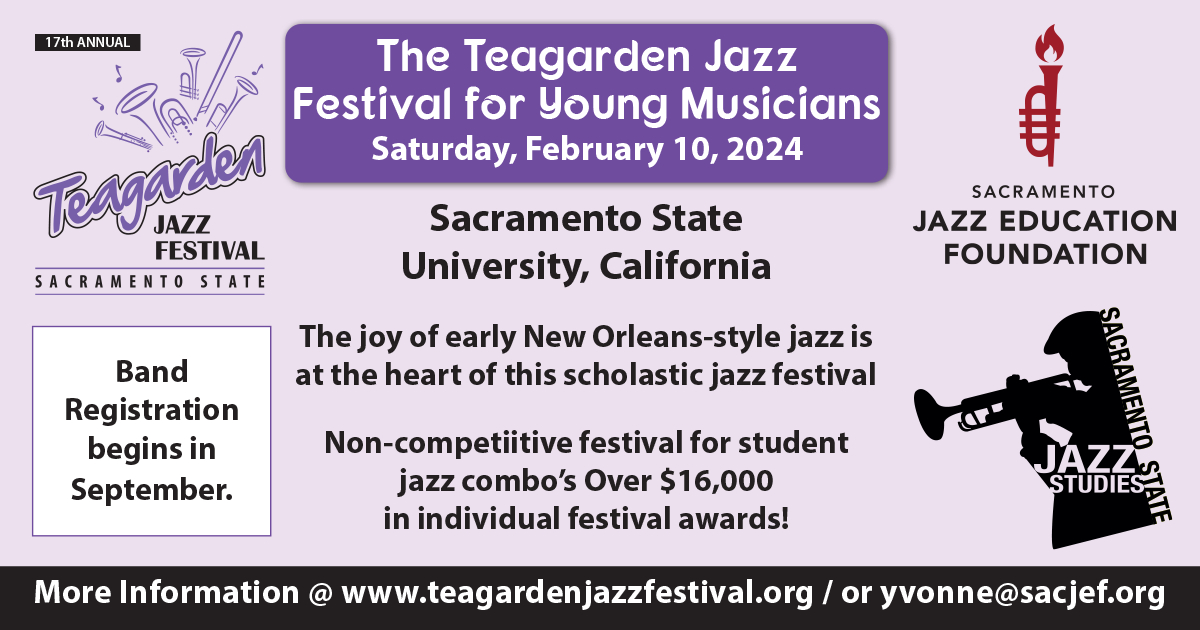 In one word, it was brilliant. Billed as "A Musical Journey Through Time," over a period of ten and a half hours, Graham Smith, the artistic director, managed to squeeze in 6 sessions as well a dinner break. Starting with "Trumpet Kings of New Orleans" the trip covered the first five decades of Jazz "Tin Pan Alley," "52nd Street: Swing Combos & Billie Holiday," and "Django and Americans in Paris" before concluding with a rousing two-hour "Hot Harlem: The Fabulous New York Bands." In other words, a true musical journey. Unfortunately, I lost my notebook so I cannot provide the tunes covered.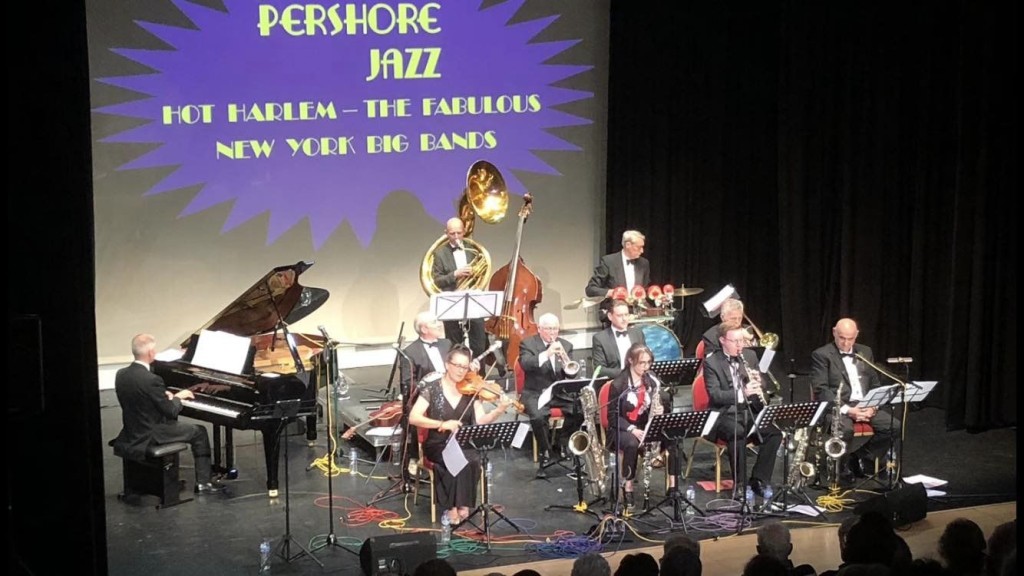 Each set was a gem. Eighteen exceptional musicians were mixed and matched to lead us through the journey. In the first, Enrico Tomasso shared trumpet space with Jamie Brownfield. What a great pairing. We have had the privilege of listening to Tomasso over many years both in the UK and on his visit to Israel. His exciting stage presence, lively personality and total command of his instrument makes every performance special. Enrico is totally inspired by his idol, Louis Armstrong with whom he developed an ongoing friendship after meeting Louis and playing for him at age 7. I noted in a 2019 article, it was Tomasso who explained what was meant by saying Louis "changed music forever" with "West End Blues." It was his opening with the cadenza. Enrico is one of Britain's top jazz trumpeters, justifiably earning Best Trumpet award in the British Jazz Awards.
Jamie Brownfield has been described as "a sickeningly talented trumpet player" in one review. It is entirely justified. We have had the pleasure of watching Jamie develop over the past twelve years from a teenager to a major force on the jazz scene. In fact, I published a short YouTube video of him at the 2013 Abersoch festival. He plays great jazz with a technique and ease that belies his age.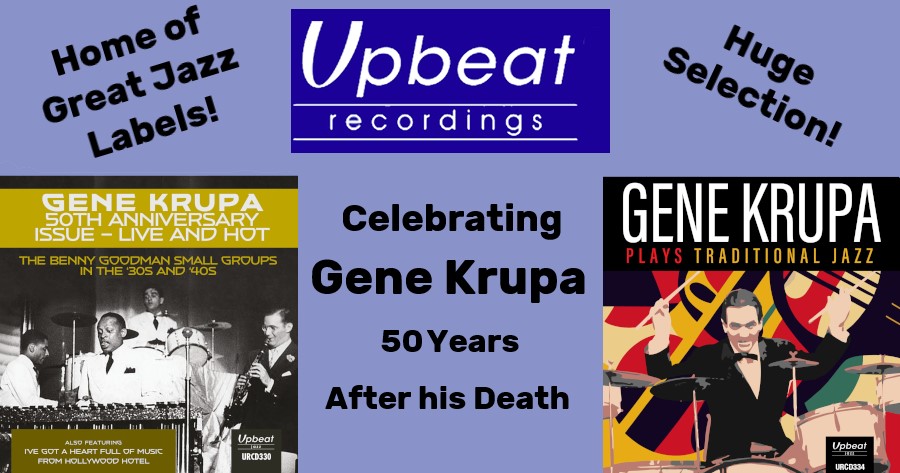 In this rousing first set, Enrico and Jamie covered many of the early New Orleans trumpeters supported by a group of exceptional musicians: Zoltan Safi (Reeds), Graham Hughes (trombone), Martin Wheatley (guitar/banjo), Martin Litton (Piano), Michael Shed (Bass), and Nicholas Ball (drums).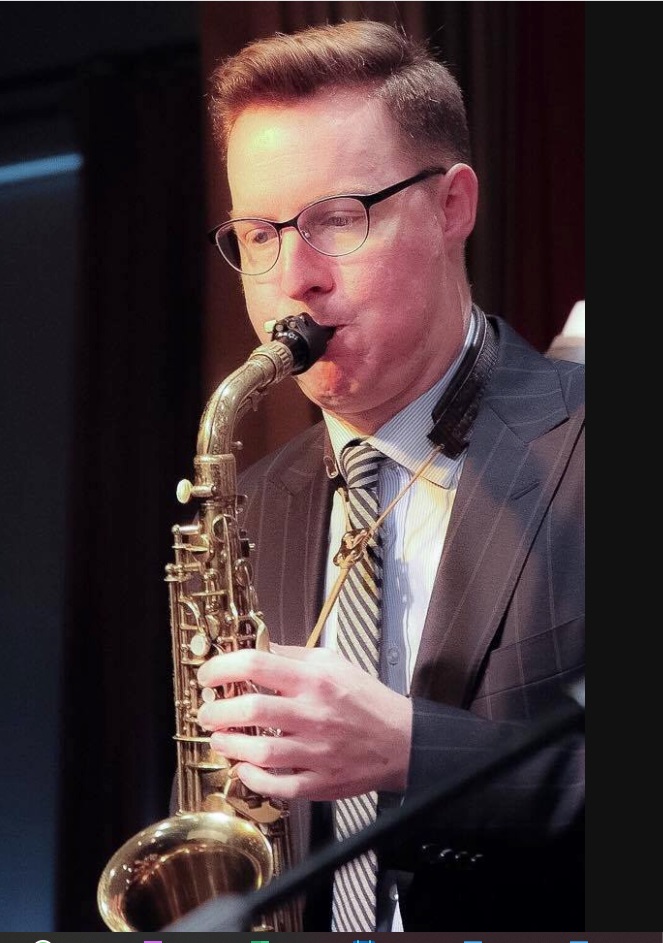 The next set, "The Red Hot Bathub Blue Blowers," was a twenty-five minute, somewhat tongue-in-cheek tribute to the novelty tradition begun in 1924 by the Mound City Blue Blowers. Nicholas Ball, literally with a suitcase and kitchen sink, had the audience rocking with the support of Martin Wheatley & Curtis Volp on guitars and Michael McQuaid's sax. It was a fun 25 minutes.
The third stop on the journey was "Tin Pan Alley." Here Thomas "Spats" Langham led us in an exploration of the music and history of the 1920's covering the songs and composers of the era. His knowledge is encyclopedic; musically his banjo playing has everyone humming along as he covered the music of the era that still captivates us to this day.
"Spats" was joined in playing the evergreens by Emma Fisk (violin), Colin Good (piano) with Martin Shed (bass) and Nick Ward (drums) as well as Tomasso providing trumpet backup. It was a captivating 30-minute session.
The next set, "52nd Street: Swing Combos & Billie Holiday," featured two "youngsters," Enrico's daughter, Cia Tomasso and Alex Clarke. What a difference a few years have made. Cia made her debut as a vocalist at Pershore about five years ago as a nervous teenager. Now she was a presence, in full command of the stage, as together with Alex on sax they took us back to the days when 52nd Street was the epicenter of New York Jazz.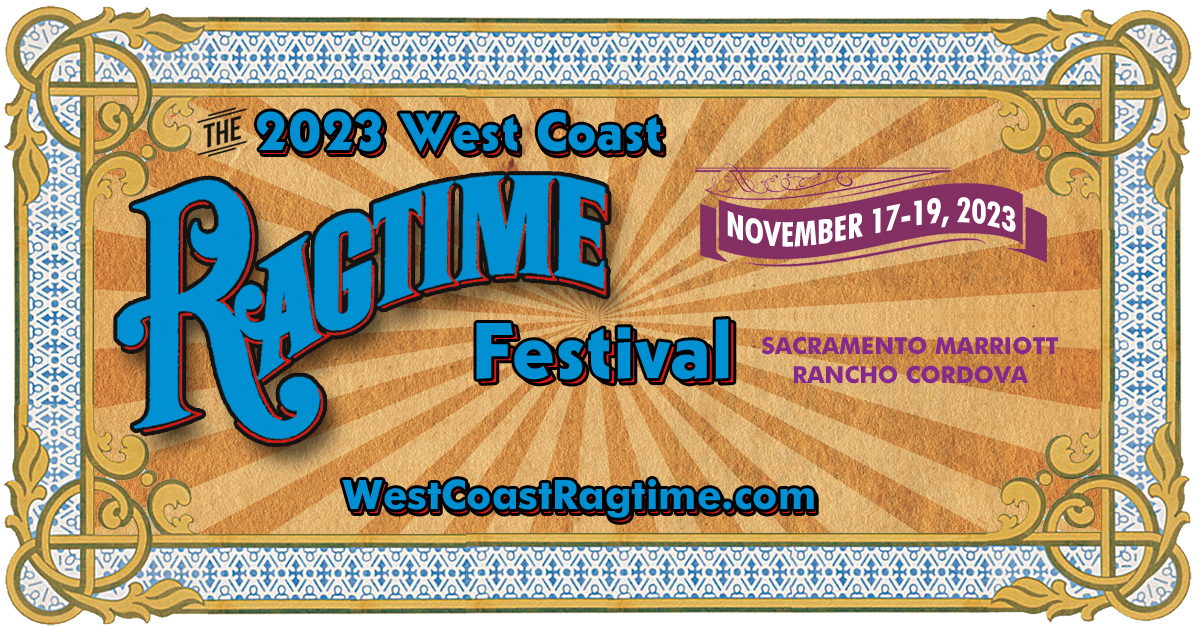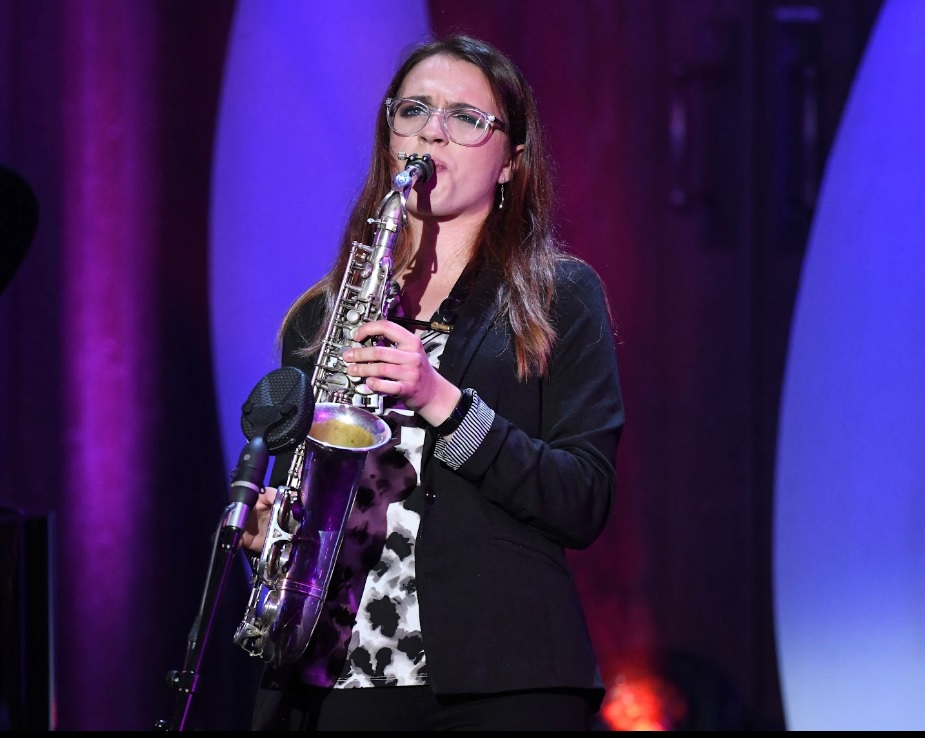 Alex is another young musician whom we have had the pleasure of watching her develop. Winner of the Rising Star category in the 2019 British Jazz Awards and finalist in the BBC Young Jazz Musician of the Year 2020, she is one of the most versatile saxophonists to have emerged on the British jazz scene in recent years. Supported by Jamie Brownfield, Martin Litton, and Martin Wheatley, who were joined by Harry Evans (bass) and Graham Smith (drums), for 50 minutes we were treated to a rousing set of the sounds of Coleman Hawkins, Lester Young, Art Tatum along with songs of Billie Holiday. Another brilliant set.
There was more to come. After a break for dinner, we were off to Paris for "Django: Hot Club and the Americans." It was led by Emma Fisk (violin) who enjoys critical acclaim for both her spirited gypsy jazz as well as her interpretations of legendary Joe Venuti. "Spats" Langham, Martin Wheatley, and Curtis Volp provided the guitars joined by Zoltan Sagi, Alex Clarke, and Graham Smith as "The American" visitors! It was another brilliant treat, over too soon.
They say the best is saved for last. After this brilliant journey it would be hard to imagine how it could be topped. I didn't count on the genius of Michael McQuaid. For many years at Pershore, the late Keith Nichols entertained us with a concert played by a full orchestra composed of all the musicians from the individual sets. It was always full of arcane background, using the various musicians to represent a famous star of the times. McQuaid has inherited his mantle.
The Grand Finale was titled "Hot Harlem: The Fabulous New York Big Bands." We were treated to over two hours of the dazzling sounds of Duke Ellington, Fletcher Henderson, and Benny Goodman, plus others. It featured most of the musicians recreating the sounds, with McQuaid giving background.
There is a magic behind the story of Pershore that extends beyond music. It is a sense of community that is so often missing in today's hectic world. Everyone is involved with Jazz as well as the concurrent Plum Festival. The town is located just north of the Cotswolds, about 45 minutes from Stratford-On-Avon. We usually fit in a day of great jazz with a Shakespeare play before or after.