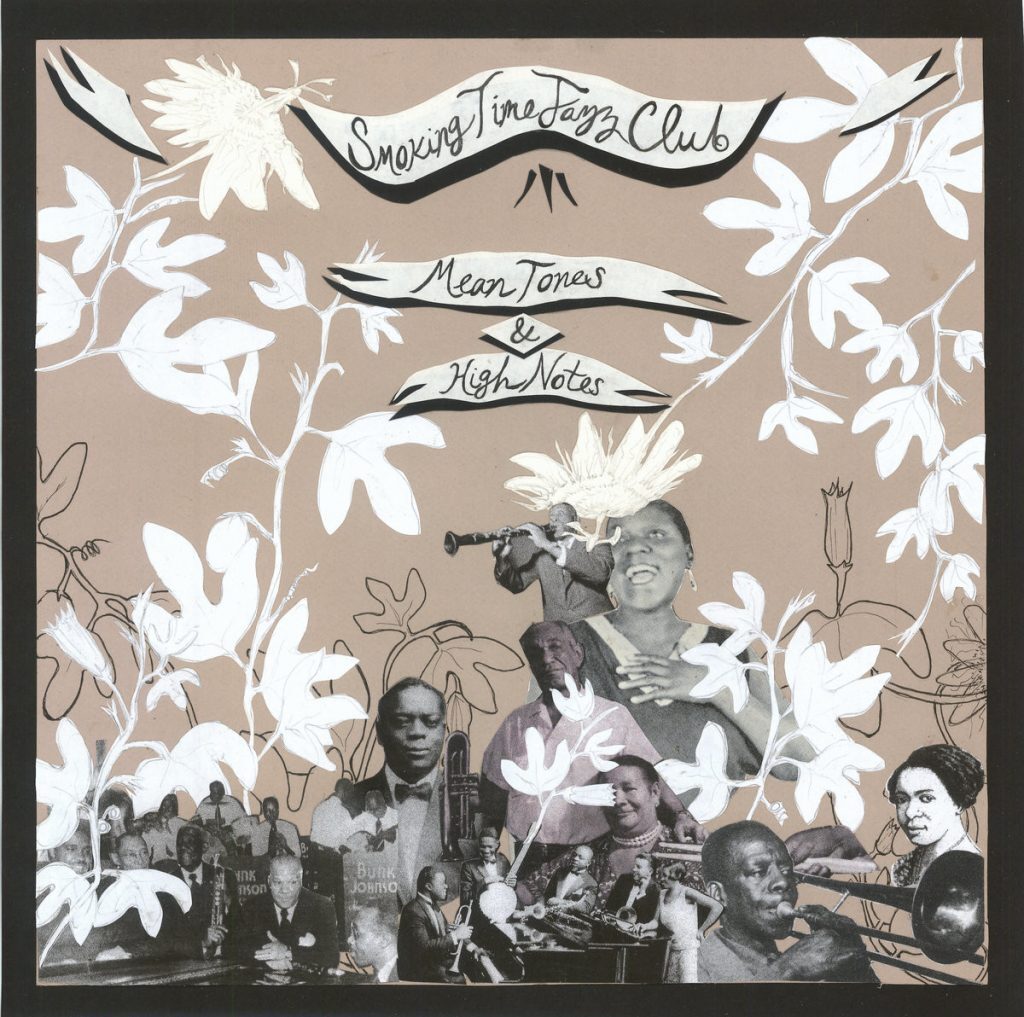 Some bands, sadly most bands, will peak in their first few albums, but certain groups just keep getting better. We are blessed that New Orleans currently harbors several of the later, including the irrepressible Smoking Time Jazz Club. In our five years this is the third of their albums I've had the good fortune to review.
If I'm counting correctly Mean Tones And High Notes is their 12th album in just over 10 years together. That's a lot of time in studio, complemented by the hectic live schedule of a working New Orleans band. Even after all that time they exude joy and respect for each other's musicality.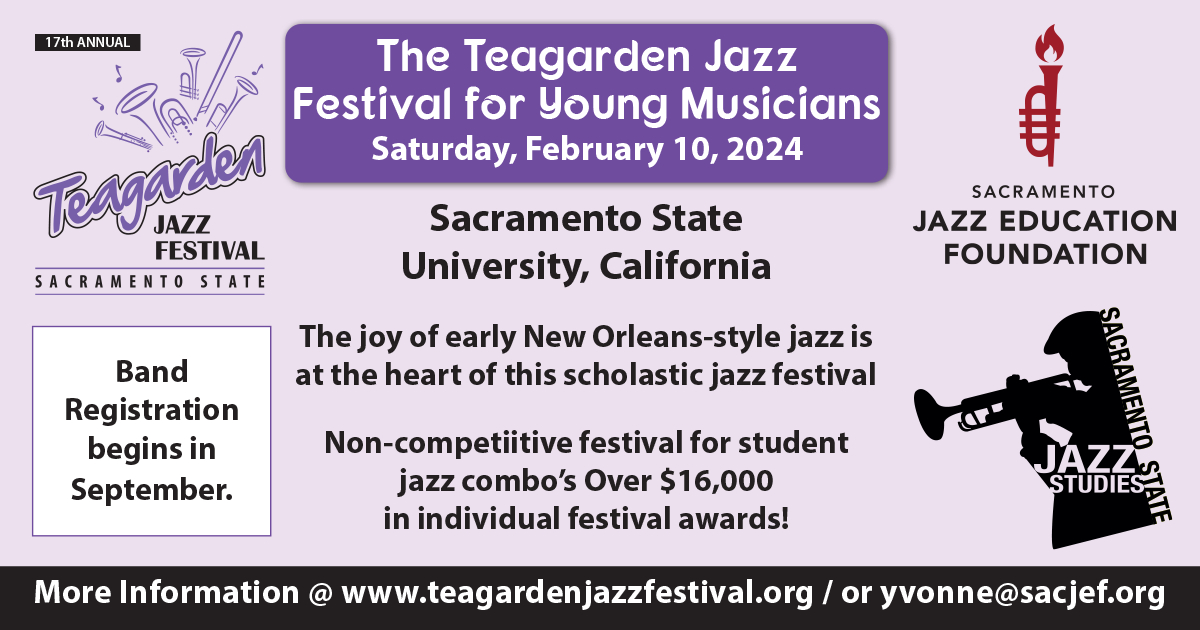 The notes to the album, available right on the Bandcamp page, include a guide to "the recording we adore" for each of the classic titles on the album. The list sources a lot blues material, Bessie and Trixie Smith, Monette Moore, the rougher New Orleans stylings of Billie and DeDe Pierce, and Bunk Johnson, and more obscure groups like Fess Williams' Royal Flush Orchestra and Clifford Hayes' Louisville Stompers. For good measure there are more expected names like Louis Armstrong, King Oliver, and Willie "the Lion" Smith. I certainly appreciate this list as often I wonder which recording of a title inspired a band to include it.
While the track list may favor bluesy material they bring their own sound to it, more upbeat here than on previous records. Listening to their previous albums I often pictured strolling in the New Orleans afternoon heat and being drawn into a dark cool bar by their languid sound. This record has a more celebratory feel, the kind to draw a crowd at 10pm or light up a street party.
James Evans is a welcome addition to the lineup on clarinet and c melody sax. His amazing warm tone is instantly recognizable, one of the top reedmen in the world today as far as I'm concerned. He can also sing impressively, which he does on one track.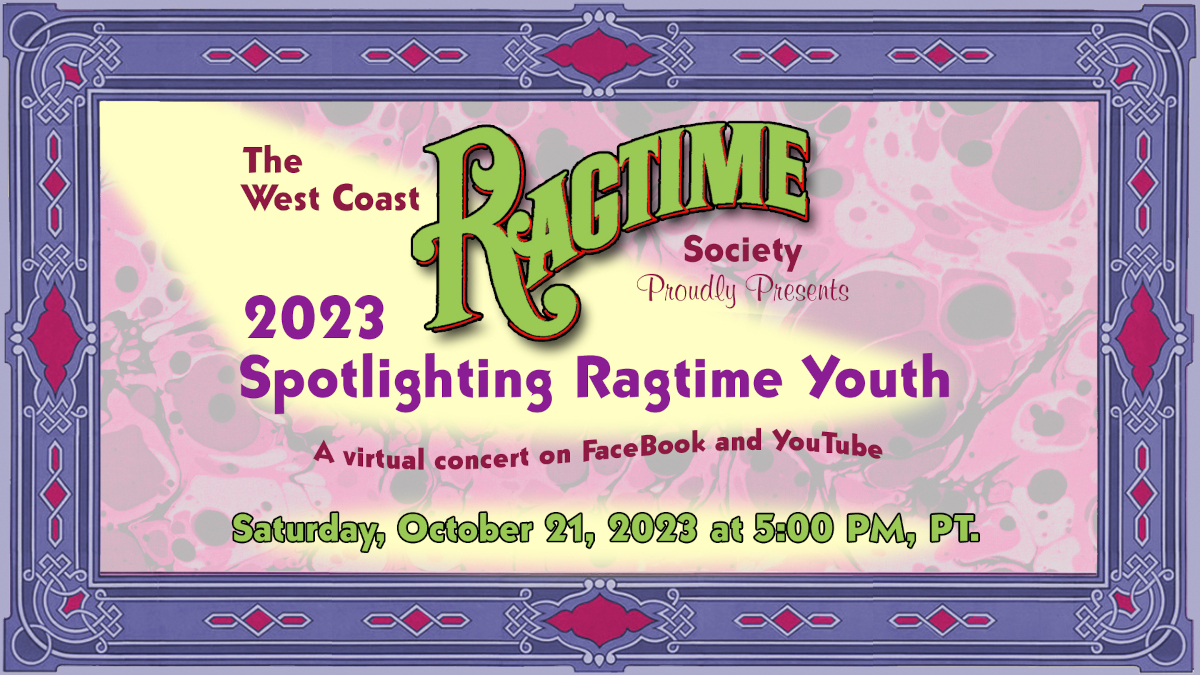 Sarah Peterson leads the band and sings on most tracks, though even the vocal numbers put the band's extended interactions front and center. There are frequent occasions for two reeds, the second being Joe Goldberg. it's an instrumentation we may associate now with a later era but can also be traced back to Buddy Bolden's band. This is deeply New Orleans Jazz.
Jack Pritchett on trumpet also deserves credit for hot soloing. "Blue Trombone Stomp" gives Russell Ramirez his chance in the limelight late in the album. They mostly make full use of the band (or at least most of it), but two of the times they break down to a subgroup are made memorable by guitarist Brett Gardner, who plays banjo elsewhere in the album. His rhythm helps makes "The Breeze" an enjoyable highlight, the perfect complement to both Goldberg's clarinet line and Peterson's vocal. John Joyce on bass and Mike Voelker on drums keep things steady throughout.
This album was recorded professionally in Marigny Studios early last February, no social distancing involved. The growth of the band album over album is evident, they were already impressive but I think this one is their best yet.
I consider Smoking Time Jazz Club one of the big three in New Orleans, along with Tuba Skinny and the Shotgun Jazz Band. They should be on the radar for jazz festivals looking for bands that can bridge the generational divide. They'll do so simply by playing New Orleans style traditional jazz of the highest caliber.
For those looking to support the working musicians keeping jazz hot I encourage you to browse through their catalog on Bandcamp and pick an album or two with a track list that suits you. You won't be disappointed.