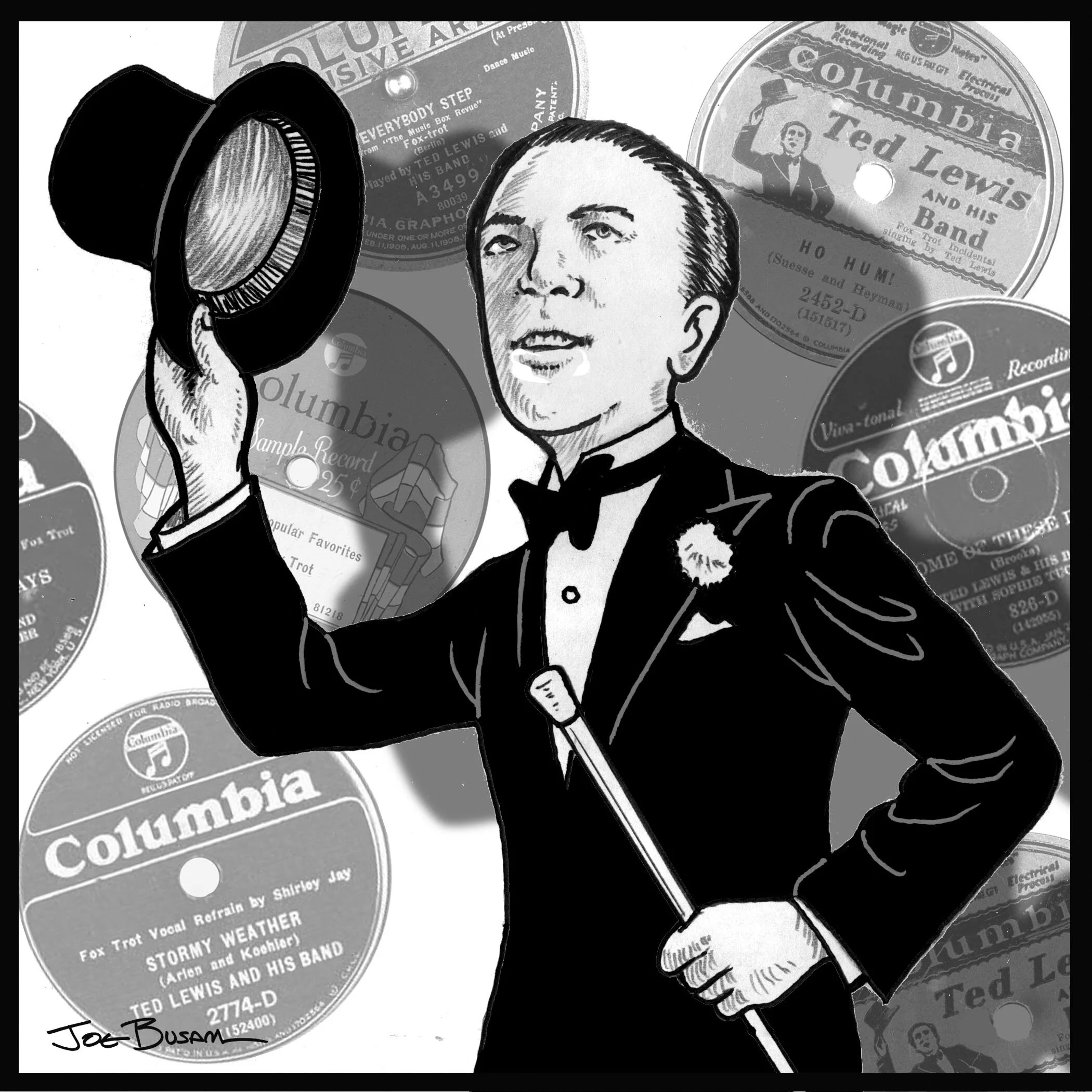 Ted Lewis was born Theodore Leopold Friedman on June 6, 1890, in Circleville, Ohio. He learned piccolo as a member of the Circleville Boys' Band and, soon thereafter, B-flat clarinet. Ted eventually added the C-melody saxophone and trumpet to the list of instruments he could play.
He matriculated in a business college in nearby Columbus, but his focus was on music and not academics. By 1909, Ted and his older brother Edgar formed a musical act they took on the Gus Sun vaudeville circuit. When Ed tired of show business, Ted moved to New York City and got a job playing clarinet and saxophone at the El Dorado Café. Along the way, he met singer Jack Lewis, and they went on the road as "Lewis & Friedman"—until a theater manager billed them on the marquee as "Lewis & Lewis." That was all that would fit, he explained—and Ted Friedman was thereafter known as Ted Lewis.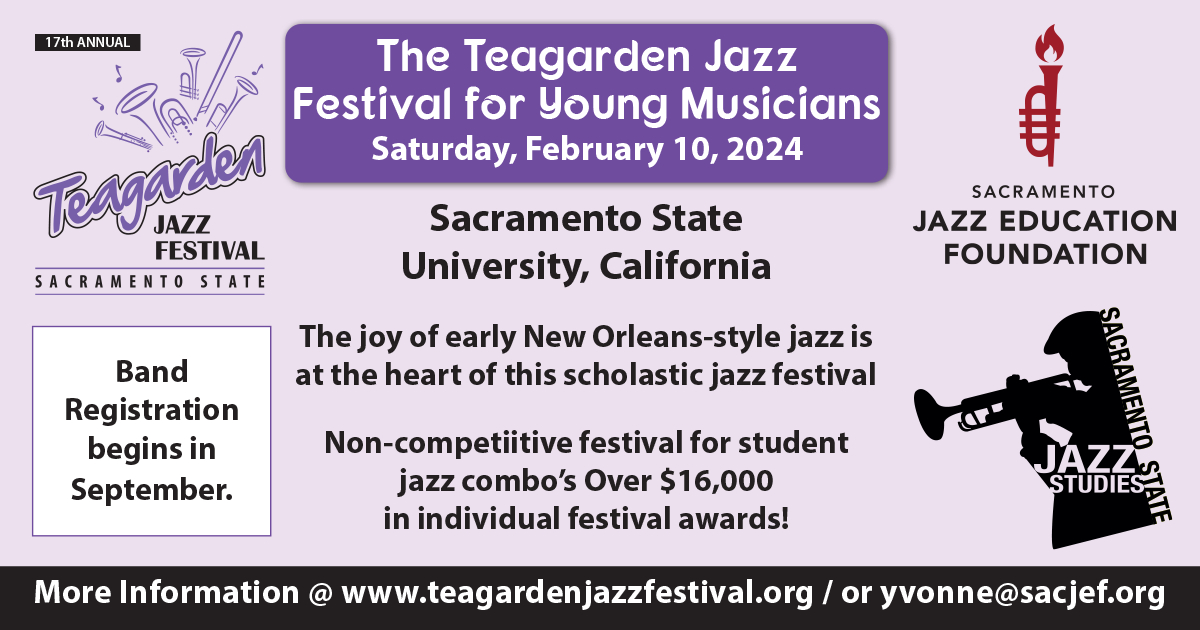 In April of 1917, Ted was hired to front Earl Fuller's Famous Jazz Band and play clarinet. Fuller's band was a big success, and by mid-1919, Ted was getting lucrative offers to play elsewhere. It wasn't long before Ted Lewis was headlining simultaneously at the Greenwich Village Follies, Ziegfeld Midnight Frolic, and Keith's Palace Theatre.
In 1919, he signed to record with Columbia Records. At the start of the 1920s, his records were among the most popular in the Columbia catalogue. Of a recent Rivermont compilation of early recordings by Lewis, Scott Yanow writes, "One comes away . . . with the conclusion that Ted Lewis was actually a better and more jazz-oriented musician in his early years than one would expect."
Lewis, an astute judge of talent, hired the best musicians to play and record with him: Benny Goodman, Frank Teschemacher, Jimmy Dorsey, Jack Teagarden, Fats Waller, George Brunies, Don Murray, and Muggsy Spanier.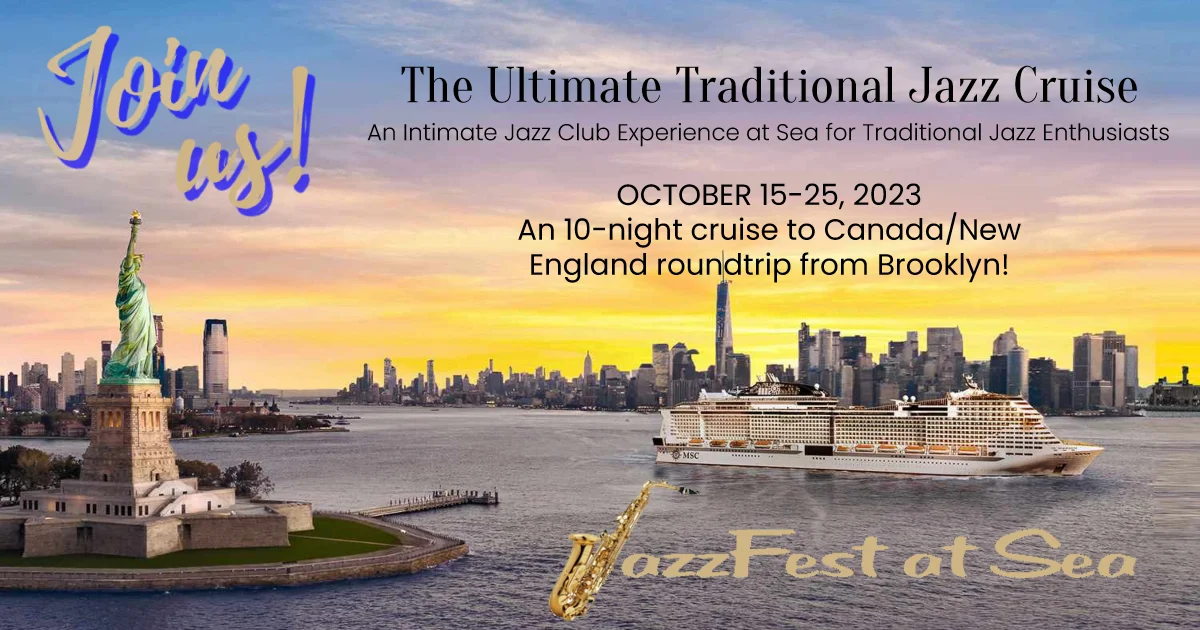 Lewis kept his band together through the 1950s, and he personally continued to make appearances on television and in Las Vegas into the 1960s. Showmanship—making "everybody happy"—was what sustained his career for 60 years.
Ted Lewis died in his sleep on August 25, 1971, at the age of 81.
---
Also see: Ted Lewis: Master Showman of Jazz