This is the Final Chorus as it ran in our print edition, click on the photo to view the obituary as a single post sometimes longer and with more pictures or video.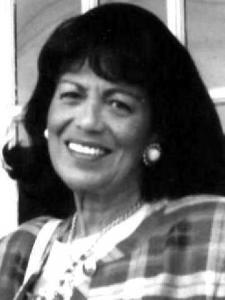 Dolores "Dee" Parker Morgan, 99, on December 17th. She won an amateur contest in 1939 and joined the Rhythm Debs, a female trio that toured with Fletcher Henderson's band. She then married and joined her first husband, trumpeter Vernon Smith, in Earl Hines Orchestra during the mid-'40s. In 1947 she joined the Duke Ellington Orchestra. She made many recordings with Ellington but her favorite was 1947's "Take Love Easy."
While she was with Ellington she was briefly engaged to boxer Joe Louis and was referred to on a 1953 cover of Jet Magazine as the "Brown Hope" of the famed "Brown Bomber." In 1956 she left music and settled down in Akron, Ohio with her husband, Dr. E. Gates Morgan.
After 30 years of doing charity work and sitting on boards in the area, a concert held to launch a Dolores Parker Morgon Music Scholarship at Kent State relaunched her career. She spent the rest of her life working with various bands around Ohio, singing at events, and mentoring younger singers.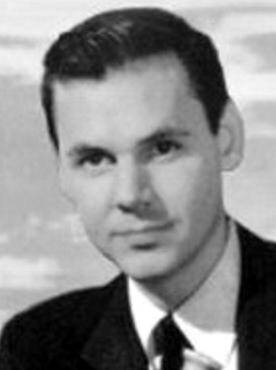 Urban Clifford "Urbie" Green, 92, on December 31st in the Poconos. Known for his smooth, warm, mellow tone, and lyrical phrasing, he was called a "Trombonists' Trombonist."
He began playing professionally at 16, first with Tommy Reynolds' band, then with the bands Jan Savitt, Frankie Carle, Gene Krupa, and Woody Herman. He was part of Herman's Thundering Herd in the early '50s.
During the '50s and '60s he recorded extensively with dozens of leading artists including Louis Armstrong, Count Basie, Ella Fitzgerald, Miles Davis, Charlie Parker, Coleman Hawkins, Benny Carter, and Dizzy Gillespie. He toured in Benny Goodman's band after appearing in The Benny Goodman Story movie in 1956. He was also part of the band that played at the White House for Duke Ellington' 70th birthday party in 1969.
Under his own name he recorded more than 30 albums, including several that are considered jazz classics. He is survived by his wife the actress and singer Catherine "Kathy" (Prestigiacomo) Green.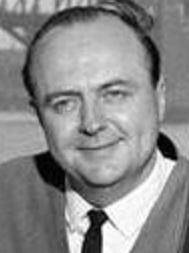 Harry Harman, 91, January 2nd in Australia. He was recently active with his band Harry Harman's Gentlemen of Jazz, The Dixie Stompers, The New Wolverine Jazz Orchestra, in small groups, and as the host of The Rhythm Club, a Wednesday afternoon jazz radio program in Gosford, NSW. His contributions to traditional jazz in Australia began over 70 years ago.
In 1948 he began playing in jazz bands after attending a jazz convention in Melbourne. At the time he was playing guitar but switched to tuba to fill a need. In 1953 he formed the Paramount Jazz Band and the band founded the Sydney Jazz Club to have a regular place to play. At its peak, the club's events would draw as many as 1,200 people for traditional jazz at a time when swing and vocalists dominated Australian nightclubs. In the mid-'50s the club organized a jazz school so that they could have young alternates available when musicians had family or work obligations. The club still hosts monthly events.
In the late '50s, he switched from tuba to double bass to play with the Port Jackson Jazz Band. In 1962 he joined the Graeme Bell's All-Stars and began his only five years as a full-time professional musician. For one of those years, again to fill a need, he learned and played the banjo before returning to tuba and bass for most of his career.
He was a founding member of the New Wolverine Jazz Orchestra in 1984, and after retiring from his career as an electrical wholesaler, devoted more of his time to the band. They played the Edinburgh Jazz Festival in 1993 and toured the United States nine times, most recently in 2007. Many American musicians and fans remember him from Bix Fest and other events.
Back home he has hosted jazz programs on community radio for almost 25 years. He was awarded The Medal of the Order of Australia (OAM) in 2010 for service to Jazz.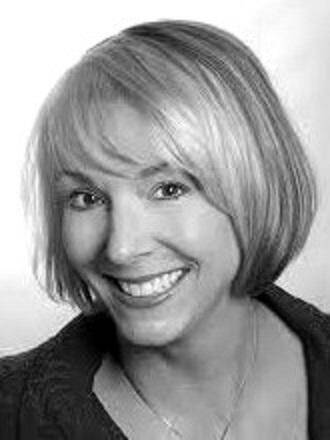 Yvonne C. Ervin, 59, died after liver transplant surgery on Wednesday, December 26th, at the Mayo Clinic in Pheonix.
Originally from Illinois, she double majored in journalism and saxophone at the University of Arizona and stayed in the area to work at the Arizona Daily Star.
While still in her 20s she served as Vice President of the American Federation of Jazz Societies. She was also the Secretary of the Executive Board of the International Association of Jazz Educators. Since 1989 she has been the Executive Director of the Western Jazz Presenters Network, a coalition of 45 jazz festivals and venues in the West.
A certified fundraising executive, Ervin raised more than $10 million dollars for worthwhile organizations during her fundraising career. Working as a volunteer for eight of nine years as executive director of the Tucson Jazz Society (1989-1998) she grew the organization from 500 members with a $50,000 budget, to 2,100 members with a $250,000 budget sponsoring 42 concerts a year.
During that time she was also the marketing director of the Tucson Symphony Orchestra, and for a year, marketing director of the Arizona Dance Theater. She helped establish Primavera: A Celebration of Women in the Arts, an all-women festival where she could often be heard on saxophone with her ensemble Bitches Brew. The group has been recognized by Tucson's Musicians Hall of Fame. She also co-founded the bi-national Charles Mingus Hometown Music Festival.
She co-founded the Jazz Journalists Association and has long served as its Vice President. She has interviewed more than 150 jazz legends for numerous news outlets in Arizona and nationally. Many of her interviews have been archived by the Library of Congress. She hosted jazz radio programs for more than 20 years. She is also a notable photographer, something that gave her great pride. She has worked extensively as a presenter leading seminars on fundraising, audience development, and marketing for numerous institutions including the Kennedy Center.
In 1998 she moved to New York City where she held top development positions at several important community organizations fighting drug abuse and teen pregnancy. She also established herself with the regional jazz community before returning to Tucson in 2011. In 2014 she began working on the Tucson Jazz Festival, which held its inaugural event in January 2015.
Her current positions included; treasurer of the board of the Santa Cruz Alliance for the Arts, Executive Director of the Tucson Jazz Festival, editor of Hot House magazine, which serves the New York City area, Executive Director of the Western Jazz Presenters Network, Vice President of the Jazz Journalists Association, and other important roles on boards and behind the scenes.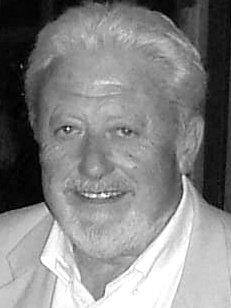 Mike Hart, 84, on December 11th, of throat cancer. He organized the first Edinburgh Jazz and Blues Festival in 1978 as a free traditional jazz event inspired by the Sacramento Dixieland Jazz Jubilee. Though it started small it has grown in size and local cultural importance to rival that event in its prime. Stars of traditional and mainstream jazz too many to count have appeared at the festival which has become one of the most respected in Europe. The festival has also come to have a special place in the cultural year of the city, it is to The Edinburgh Fringe Festival what New Orleans' French Quarter Fest is to Mardi Gras.
Hart ran the festival for 25 years, and even after handing over the reins continued to serve on its board. He just months after the success of the 40th-anniversary festival.
Even before launching the festival Hart was the "heart" of the Edinburgh traditional jazz scene. From the beginnings of the British Trad Jazz movement in the '50s until recently Hart was active as a musician (on banjo), bandleader, and gig promoter.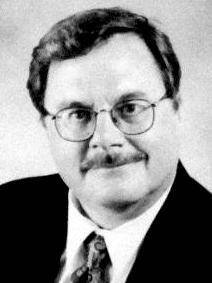 William P. (Bill) Taggart, 77, of Andover Township, New Jersey, passed away on January 4th after a long battle with Parkinson's Disease. He was the tuba player for The Bix Beiderbecke Memorial Jazz Band, a group of eight musicians who, organized by fan and washboardist Bill Donahoe, made a quixotic journey to Davenport, Iowa, to play "Davenport Blues" at Bix's grave on the 40th Anniversary of his death.
The trip was supposed to be a one-time affair but the event made national papers and led to the launch of the Bix Beiderbecke Memorial Jazz Festival held annually in Davenport. The band, made up of men from several other bands active at the time, added a ninth member, Tex Wyndham, as pianist, and continued to perform and record albums for many years.
In later life, Bill Taggart hosted jam sessions at his home featuring top traditional jazz musicians from New York, New Jersey, and beyond. Some of these were recorded in his basement studio and released on Taggart's OKOM label.