Since 1976, Vince Giordano has led one of the most authentic-sounding small big bands in 1920s jazz, an 11-piece orchestra that really sounds as if it was from 1929, except when they occasionally play slightly later swing tunes. In addition to tripling on bass sax, tuba, and string bass, Giordano (who takes occasional vocals and introduces each piece) utilizes his huge collection of period arrangements, adapting them for his hot band. When one considers the high musicianship of his sidemen and the professionalism (and pure fun) of their performances, it is no surprise that Giordano and his orchestra have long been in demand whenever Hollywood needs a 1920s band either on film or in their soundtracks.
It had been over a decade since Vince Giordano & the Nighthawks (a fixture in New York City) appeared in Southern California, so their concert at the Soraya in Northridge was a rare treat. The current version of the Nighthawks consists of trumpeters Jon Erik-Kellso and Joe Boga, trombonist Jim Fryer, Evan Arntzen on clarinet and alto, Dan Levinson on clarinet and saxophones, tenor-saxophonist Mark Lopeman, Andy Stein doubling on violin and baritone sax, pianist Peter Yarin, Arnt Arntzen on banjo and guitar, and drummer Paul Wells in addition to the versatile leader.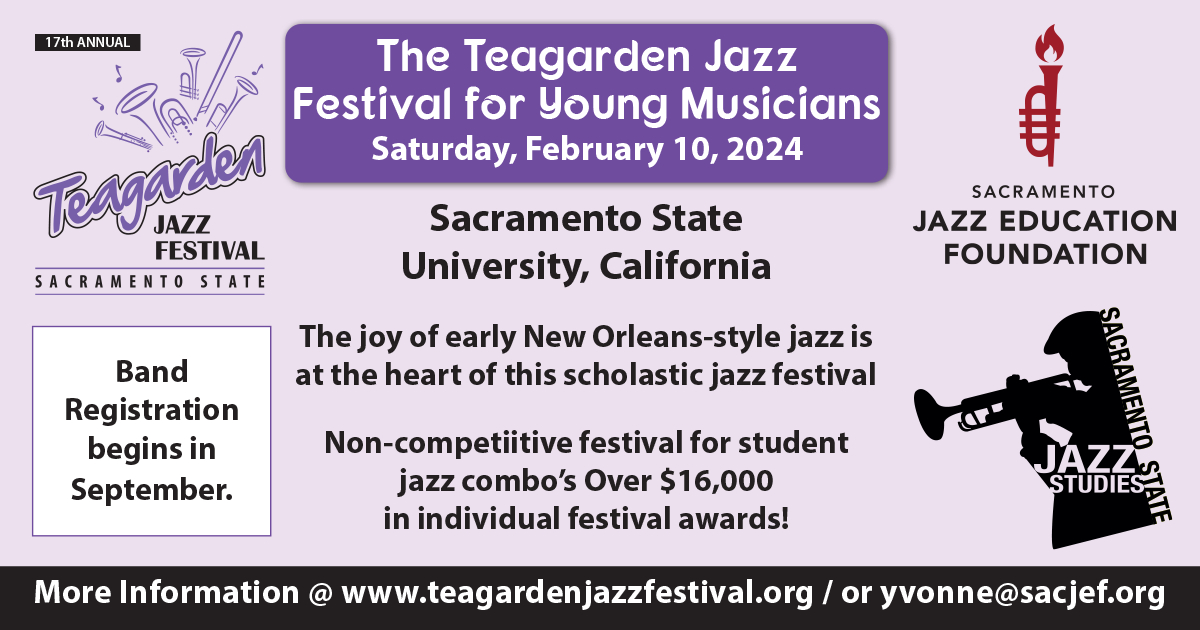 The first of two sets performed by the Nighthawks was particularly rewarding. After beginning with the brief theme used on Universal newsreels of the 1930s, the group launched into an uptempo version of "Wild Party" (from Fletcher Henderson's repertoire) as a warmup and then played a classic "Bugle Call Rag" (the Cab Calloway version). Other selections displayed the band's versatility including "Deep Harlem" (which originally featured Bix Beiderbecke), Fletcher Henderson's 1926 version of "Sugar Foot Stomp," "Puttin' On The Ritz" (which Giordano sang and at one point featured three soprano-saxophones), "West End Blues" (starting Kellso playing Louis Armstrong's opening cadenza and solo), "The Mooche" (with four clarinets), Raymond Scott's "Powerhouse," and Jimmie Lunceford's "Rhythm Is Our Business." A version of "Indiana" allowed an octet from the band (including Kellso, Fryer, Levinson, and Stein) to get away from the arrangements and simply jam a hot dixielandish rendition.
Each of the horn players had opportunities to star with Jon Erik-Kellso often stealing the show. Lead trumpeter Joe Boga, in addition to hitting some impressive high notes, did an admirable job of emulating the plunger mute style of Bubber Miley on "The Mooche." Jim Fryer and Evan Arntzen were consistently outstanding and Mark Lopeman sounded like a relative (but not a copy) of Coleman Hawkins. Dan Levinson was a bit underutilized as a soloist but always came through, and Andy Stein proved once again that he is one of jazz's finest violinists. On the minus side, the jazzy version of "Rhapsody In Blue" was too brief; pity that the band could not have brought back Paul Whiteman's version from 1924. And I wish that the orchestra had more opportunities to simply cut loose from the vintage arrangements and take longer solos since there is so much talent in the group.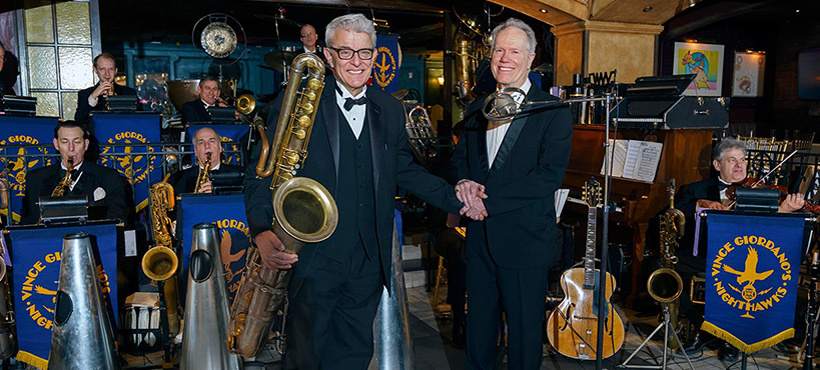 Near the end of the first set, singer Loudon Wainwright III performed two numbers including "Ship Without A Sail." He was featured quite a bit during the second set. While his enthusiasm and obvious affection for the music was winning, he was a bit miscast. The 76-year old singer's friendly personality did not quite compensate for his occasionally questionable pitch and a little of him went a long way; he was best on "The Little Things In Life" and "Ain't Misbehavin'." But why team an okay singer with an extraordinary band? When bringing back 1920s jazz, one of the keys to a successful revival is for the musicians to sound young and energetic, just like the originators who were often in their twenties when they made their classic recordings. Once performers sound nostalgic and older, much of the charm is lost.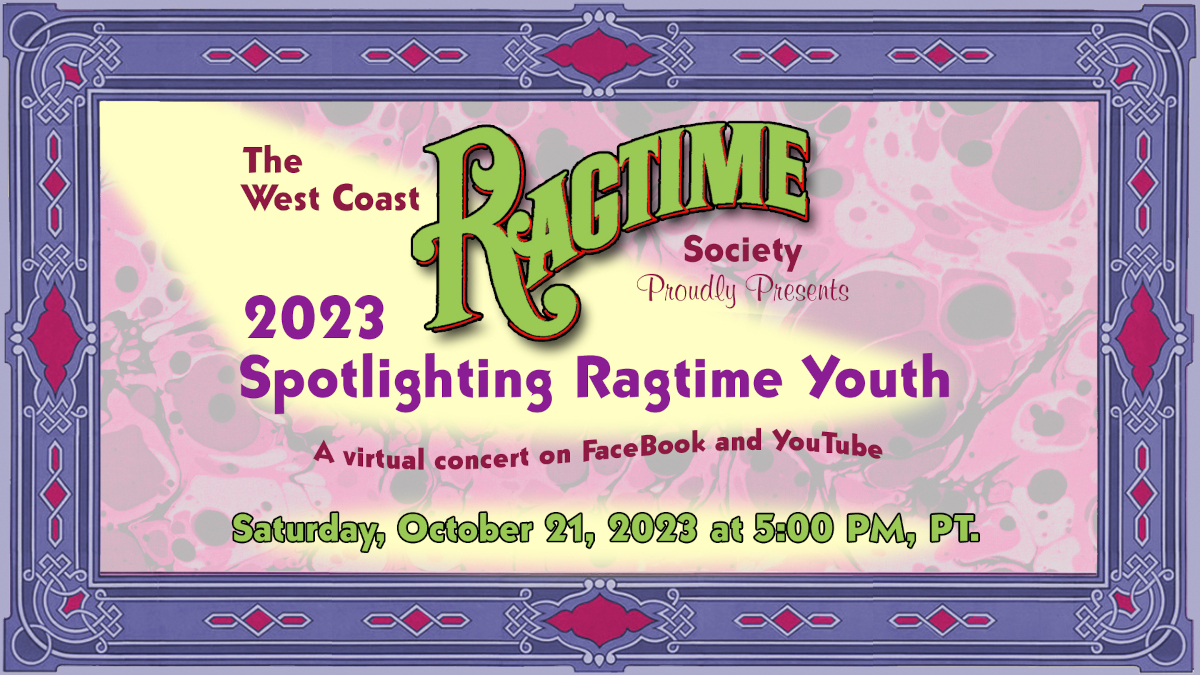 But on the brighter side, Vince Giordano's Nighthawks performed instrumental versions of Luis Russell's "Sing A Pretty Song" (with Kellso reminding one of Henry "Red" Allen) and "I Got Rhythm" in the second set. Their closer, "Sing, Sing, Sing," was primarily a drum feature for Paul Wells who hinted at Gene Krupa. Unfortunately this performance did not include any horn solos so one missed the potential of Kellso and Levinson emulating Harry James and Benny Goodman, but I guess one cannot have everything!
Hopefully Vince Giordano and the Nighthawks will return to Southern California more often in the future. They are really tops in their field.