If you're reading The Syncopated Times, you're no doubt familiar with the Whitley Bay Classic Jazz Party in Newcastle-Upon-Tyne, England. Co-organizer Jonathan David Holmes and Young Talent Award winner Colin Hancock have already weighed in on this year's proceedings in some detail. I will do the same from my own perspective: that of an uncompromising pre-swing jazz fan and dedicated shellac collector under 35 years of age who lives in Wisconsin.
Whitley Bay has been on my radar for several years, mostly due to Emrah Erken's great videos that I watched with great interest. As a jazz purist, these videos are mandatory viewing. There are very few places to see the original records from jazz's classic period re-created with the proper personnel, arrangements, and attention to detail. Every participating musician is fully immersed in the style and vocabulary of the era – the accents, bends, articulation and phrasing.
But why travel thousands of miles to see it live? Why not just sit at home and take it all in from the comfort of my home office? Because England is worth visiting, there's much more music to hear than what's broadcast on YouTube, and to finally meet many of the people I've "known" for so long on Facebook.
I almost pulled the trigger last year, but it didn't work out. This year there were no excuses. Direct flights from Chicago to London are pretty affordable if booked sufficiently in advance. I decided to do two weeks in the UK. My wife and I toured all the sights in London the first week: The British Museum, the Tower of London, Museum of London, some shows, a bucket list restaurant. London is an expensive city, but there's plenty to do that won't break the bank. Museums are free! The Underground system is fast and easy to navigate. After the first week, she flew home and I was on my own.
The train from London to Newcastle only takes a couple hours at a blazing 110 MPH, and it's a quick bus ride from the Newcastle city centre to the Village Hotel. You could easily ride the train from Edinburgh, too. I would recommend staying at the Village Hotel because it has everything one would need under one roof, but there are also cheaper options a short commute by bus or taxi away. I stayed at a little B&B by the seaside in Whitley Bay proper because I was pinching my pence to spend on 78s.
The music exceeded my already-high expectations. Big festivals in North America tend to have a band or three with this caliber of musicians and dedication to the pre-swing style, but Patti and Jonathan ensure that absolutely no compromises are made. Highlights for me were:
Andy Schumm and Enrico Tomasso tearing up the script on their When Louis Met Bix set and improvising the whole thing, just as it might have happened behind closed doors in Chicago in 1928 when the Whiteman band passed through.

David Horniblow playing a fine Rollini during the Goofus Five set. For me, the Goofus Five is the very embodiment of 20s jazz–the pumping bass sax and small group. Mike Davis, Michael McQuaid, and Dave Bock are a formidable front line and do the records justice.

An unexpected delight was Martin Wheatley's The Day Before Jazz set of pre-jazz morsels. Having just been in London learning about all the unfamiliar place names, it was a surprise to be transported back to the city and hear how the forward-looking composers latched onto the ragtime craze and synthesized the idiom for the local audience. As Jonathan mentioned, the big highlight of the set was the comical "I'm On My Way Back Home To Dear Old Shepherd's Bush", rife with the same place names I'd just learned!

It was great to meet and hear all the members of the Vitality Five and hear them on their home turf. I'd already met Michael McQuaid when he came to Chicago and played with the Cellar Boys, but they acquitted themselves very well both as a group and plugged in individually to the many sets throughout the weekend. Who can say enough about Andrew Oliver and David Horniblow's contributions to bringing Jelly Roll Morton further into the fore? He was deservedly a big focus of the festival.

I'm not a big swing guy, but Duke Heitger played a couple of sets of head-turning 30s and 40s material that even a mouldy fig like me can appreciate.

David Boeddinghaus blowing all the musicians away at the after-hours jam session with his intricate re-creations of Bix records on piano at 3 AM.

Everything else: the big group sets playing Goldkette and McKinneys, Josh Duffee channeling Teddy Brown, Emma Fisk's great Venuti re-creations, Harry Reser, Cliff Edwards, Bright Sparks, New Orleans records with young gun cornetist Colin Hancock, Jimmy Noone, all the great solo piano sets, Nick Ball's obsessive dedication to drumcraft (especially the washboard set!)
Clearly it's not enough to just watch the videos. Being there as these master musicians work together on the bandstand and bring the records back to life is a must for anyone able to make the journey.
After the festival, I had another solid week left in England. Americans can get a discounted rail card to easily facilitate city-hopping. If I would have planned better, I could have had one and save a few pounds, but as long as you book trains a couple days in advance you won't get soaked too badly by the inter-city fares. From Newcastle I journeyed to greater Manchester and saw the industrial mill town of Bolton where famed steeplejack and steam enthusiast Fred Dibnah (look him up on YouTube and plunge down the rabbit hole!) lived and worked. I then spent a day in Liverpool before heading back to the London area and spun records with a couple collector friends. My final day was spent hitting a few big spots in Kent: Leeds Castle, Canterbury Cathedral, and Dover. Not bad for a couple weeks. I feel like I barely scratched the surface. England is full of history, food, and charm.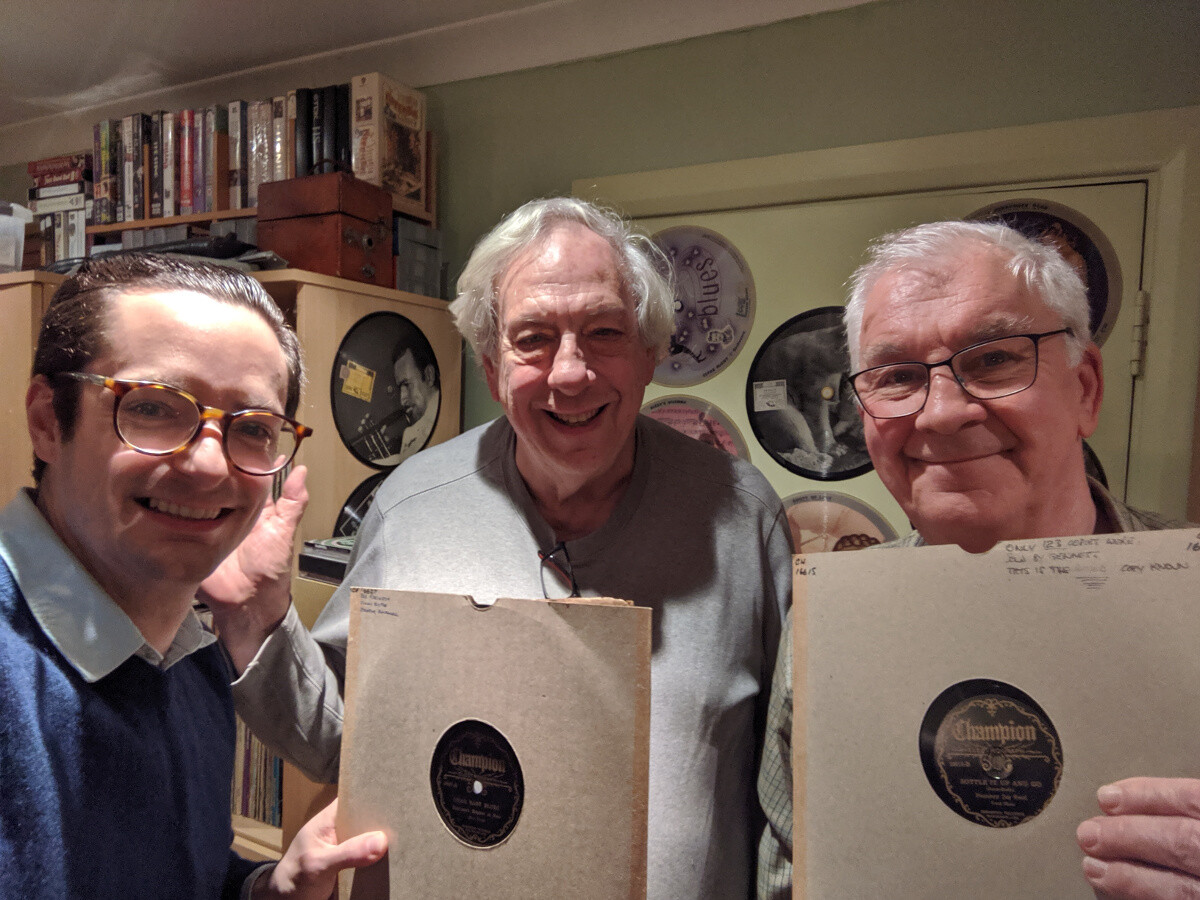 Also worth boasting about while I'm up here on my soapbox is English beer culture. Very hard to find in the USA are cask ales: beer brewed so that the end stages of fermentation take place in the barrel or cask and served from the cask without any additional nitrogen or carbon dioxide pressure. The natural carbonation makes cask ale very easy to drink and seems to result in fewer ill effects than conventional beer. There are a couple barrels of a choice local ale available at the festival. It seems that cask conditioning hasn't taken off yet in the USA because it's difficult to make and only lasts a few days after tapping before going stale, but the English seem to have more appreciation for life's finer things. Knowing this, I didn't pass up any opportunities to sample the offerings at the best pubs in each city I visited. If this may be of interest to you, don't hold back when you're in the UK! You'll miss it when you're back in the States.
Bottom line: If you plan your trip right, the Whitley Bay Classic Jazz Party is the jazz holiday of a lifetime and may even keep you coming back!  In a time when more and more festivals are having trouble making ends meet and either don't have the funds or desire to present nothing but top-quality musicians, I urge one and all to invest in this festival and the continued success of the musicians who pour their talents into this great music.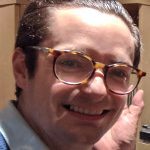 Dustin Wittmann is a Milwaukee, WI based pre-swing jazz 78 collector and hobbyist jazz bass saxophonist and tubist. He also dabbles in preserving rare and interesting jazz records via a silicone-polyurethane duplication process that produces new master pressings. He periodically makes those records available at facebook.com/groups/WALRecords.