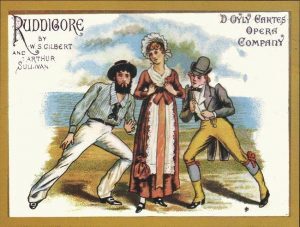 I don't find anything especially remarkable about coincidences, except that they seem to happen all the time. Mostly, they occur, are briefly noted, and then forgotten. Others linger in the mind and instill a sense that the universe (if not some supernatural agency) is telling itself jokes.
Several years ago, my wife Sue and I attended a performance of Gilbert and Sullivan's Ruddigore just down the road in Rome, New York. A British woman happened to be sitting next us. In the play, when Sir Despard Murgatroyd had to calm Mad Margaret's tendency to lapse into hysterics, he used the code word "Basingstoke." The woman next to us said, "I'm from Basingstoke!" She had never seen Ruddigore before and did not know her home town was name-checked in the second act. And my wife admitted that, until that moment, she did not realize it was a real place.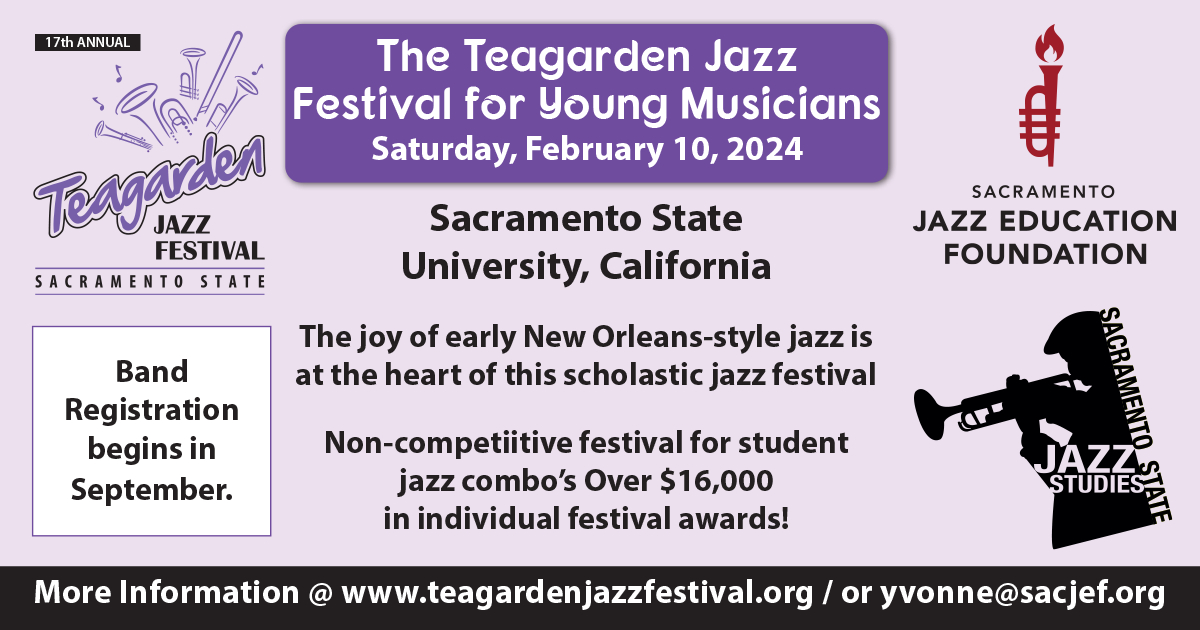 It is decidedly somewhat less of a coincidence that we have been fortunate to hear Mike Davis, the subject of our cover article, on three occasions within the past month. These were all events we were determined to attend, and one which we had booked a year in advance. So that was hardly coincidental—but getting Mike on page one during that time was serendipitous.
On September 24, we drove to Haddonfield, New Jersey, for the monthly Tri-State Jazz Society concert featuring Dan Levinson's Roof Garden Jass Band. Dan has spent the year celebrating the 100th anniversary of the first jazz recording by the Original Dixieland Jass Band, and his recreations of those century-old sounds are uncanny. Assisting him were Dalton Ridenhour, piano; Kevin Dorn, drums; Jim Fryer, trombone; and Mike Davis, cornet. Despite the name, the ODJB is not what we think of as "Dixieland." Aside from occasional "breaks," there were no solos. All the instruments played continuously.
I had the great good fortune to be present in the room when Dan Levinson introduced Mike Davis to another phenomenal young musician, Colin Hancock. Mike and Colin couldn't be more suited to the task of restoring this music to life. Colin, who had honored the ODJB with a concert at Cornell University in Ithaca on the hundredth birthday of the first recording session, sat in for several numbers during the afternoon, and played more concerts with the band over the next two days. The Roof Garden Jass Band played to a capacity crowd for Tri-State, and their raucous polyphony was note-perfect.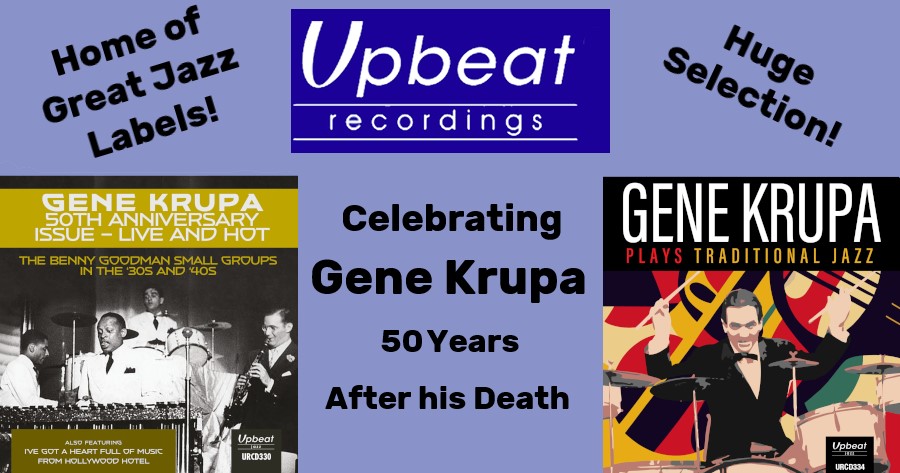 At Haddonfield, Mike mentioned that he was bringing his New Wonders to Rochester for a dance sponsored by Groove Juice Swing the following Friday, which was September 29. We made the gig at The Historic German House, and Mike was in full leader mode, playing cornet and trombone, with John Donatowicz on banjo, Steve "Spoons" Torrico on drums, Ricky Alexander on alto sax and clarinet, and Bob Sacchi on tuba and bass sax.
Here Mike played the Bix and Red Nichols repertoire—impeccably. He performed some jazz-age pop songs on which he vocalized melodiously, and interspersed a few hot jazz numbers from the earlier '20s. The dance floor was full, and the young crowd was loving the music. Even the fact that there was a band playing in the restaurant below, with its amplifiers calculated to vie for our attention, did not diminish the dancers' enthusiasm for the New Wonders—though Mike, speaking with authority from 1927, did pause to say, "Somebody should tell that rock band that their instruments haven't been invented yet."
Despite the anachronistic interference, the applause by the dancers at the end of Mike's last set was thunderous. Though I endeavor to maintain a cynical and jaundiced view about the fate of the world I cannot help but feel a measure of foolish hope at such times. These dancers stuck with the music they came to hear and tuned in to it, even as I used to tune in Rich Conaty's Big Broadcast on 1560 AM, situated a notch next to a local Country music station. With this music, joy overcomes irritation, it seems.
We next saw Mike Davis—and a gaggle of other magnificent jazz musicians—at Jeff and Joel's House Party from October 13 through 15. I've reprinted Michael Steinman's excellent Jazz Lives review of the weekend in this issue, which will save my own voice from the wear and tear of shouting too many hosannas. Though he attended only half the sessions, Michael Steinman said almost everything I wanted to say, and he said it perfectly. I'll here append my lazy, "That goes double!"
What I'd additionally like to convey is my sense of delight at being able to spend time with so many of my favorite musical people a long weekend. The musical and social aspects to the House Party are what make it so appealing, so worth braving the wilds of Connecticut. Jeff Barnhart and Joel Schiavone host a marvelous party every year, but this year they outdid themselves.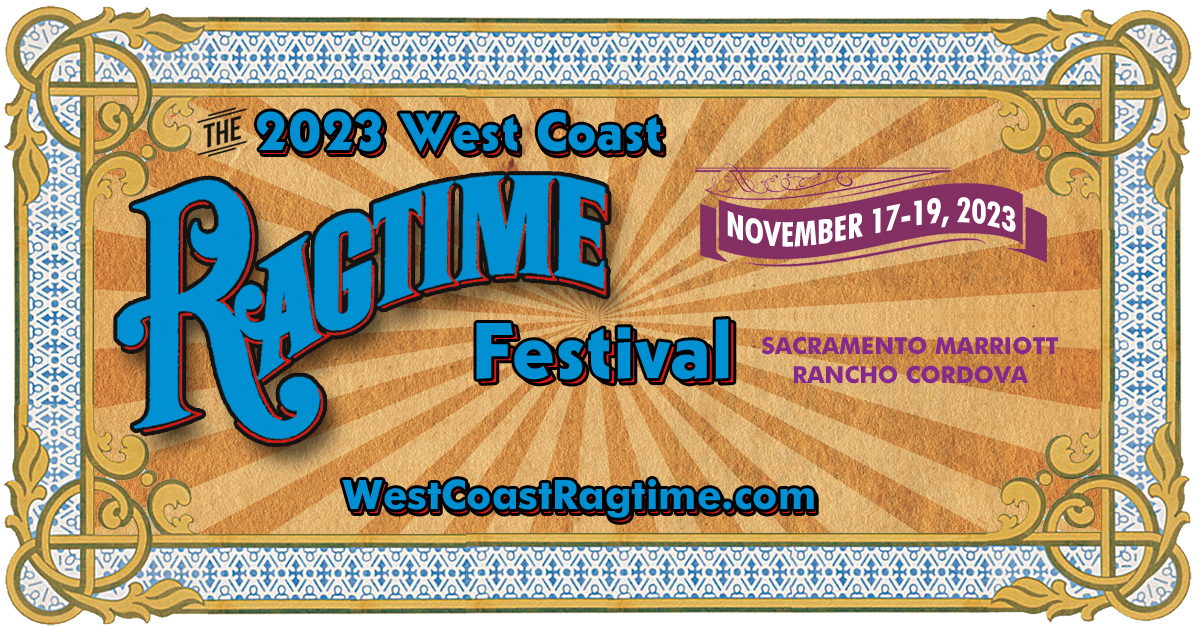 We heard Banu Gibson, whom we don't see or hear often enough; we enjoyed Vince Giordano (who has been most kind in his support of this paper) playing all his instruments—three bass and one banjo; we renewed our acquaintance with the excellent "home team": Fred Vigorito, Noel Kaletsky, and Tom Palinko; we witnessed Jeff Barnhart and Dalton Ridenhour perform rollicking four-handed stride that tested the physical limits of the Yamaha; we dug the Roof Garden Jass Band again—for a surreal 1920 version of "Take the 'A' Train"; and we savored Mike Davis' cornet and vocals without the subterranean electric basso continuo.
Speaking of which, if a string quartet or folk singer is booked for the cellar gig the next time the New Wonders hit Rochester, that might not be a coincidence. I'll say no more.