At its 2017 Foo Foo Festival event, Jazz Pensacola will present An Evening of New Orleans Jazz 6:30 until 9 pm, Monday, November 13, at Phineas Phogg's, Seville Quarter, 130 E. Government St., Pensacola, Florida. Doors open at 5:30 pm. All tickets to the concert cost $20.
This year's concert features Hal Smith's On the Levee Band, with Hal Smith, Clint Baker, Joe Goldberg, Alex Belhaj, Ben Polcer, Kris Tokarski, and Joshua Gouzy. The performance is a tribute to the music of pioneering jazz trombonist Edward "Kid" Ory (1886-1973).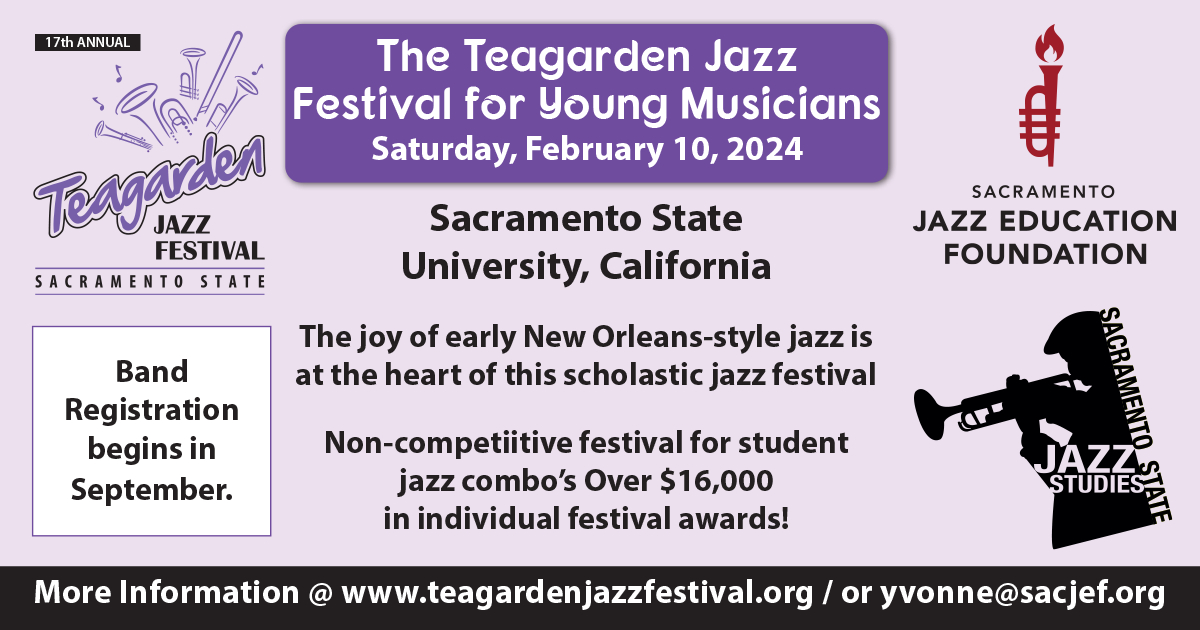 Hal Smith became a jazz fan at an early age, after hearing the Firehouse Five Plus Two at Disneyland. Later, he heard Louis Armstrong, Earl Hines, "Kid" Ory, Pops Foster, Johnny St. Cyr, Count Basie, Freddie Green, and others live in concert. He took up drums in 1963 and was inspired by Ben Pollack, Nick Fatool, Fred Higuera, and Wayne Jones. Smith became a full-time professional musician in 1978. Current endeavors include working with bands led by New Orleans-based pianist Kris Tokarski and clarinetist Tim Laughlin, and leading On the Levee Band and Swing Central. Smith has made over 200 recordings and is a respected jazz journalist, contributing countless articles to publications in the United States and Europe.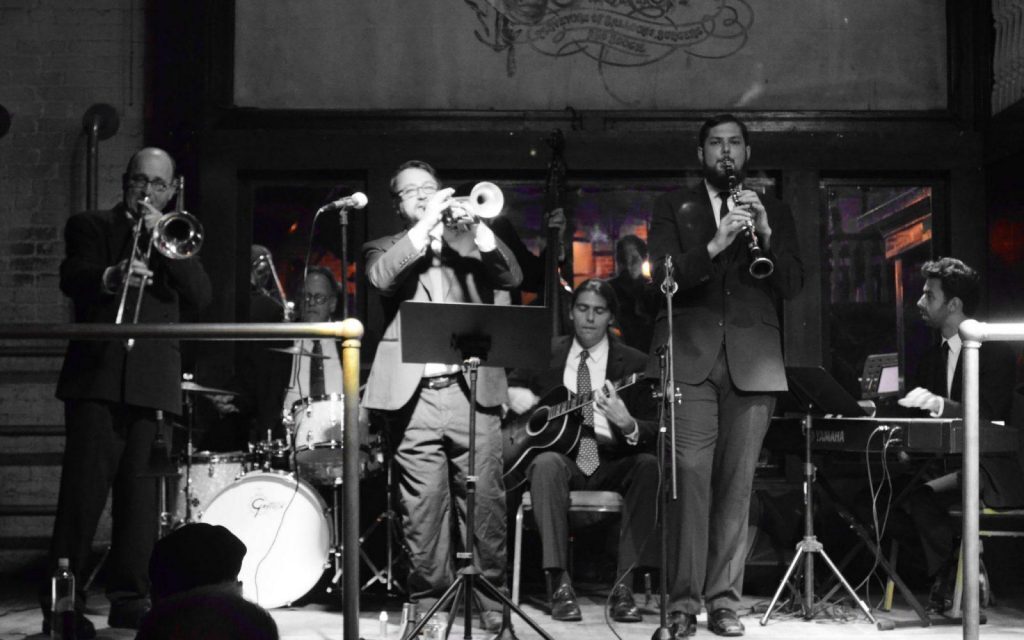 An Evening of New Orleans Jazz carries on the tradition of the Janet Knowles Memorial Jazz Gumbo, which honors the memory of longtime Jazz Pensacola supporter Janet Knowles.