We are a bit late catching up on the happy news, but congratulations to Bria Skonberg and her husband Matthew Papper on the arrival of their first son, Wiley, on October 15, 2020. Responding to fans on Facebook, Bria stated, "Yes. It's my first time … so I can say it's the best it's ever been! It's an immense learning journey. I feel fortunate to have this time, despite having to stay at home, to just focus solely on that. Much like jazz, it requires a lot of improvising."
Bria is one of the moving forces behind the New York Jazz Camp Virtual Weekend Workshop, which was scheduled for October 9-11, 2020. Asked if she was able to do the camp and all the sessions, she said, "Yes, I did. The virtual camp was Friday to Sunday, and on Thursday, Wiley was born. He came to the gig two-and-a-half weeks early. He showed up early, just like a pro. My due date was actually November 1. I had just packed the hospital bag."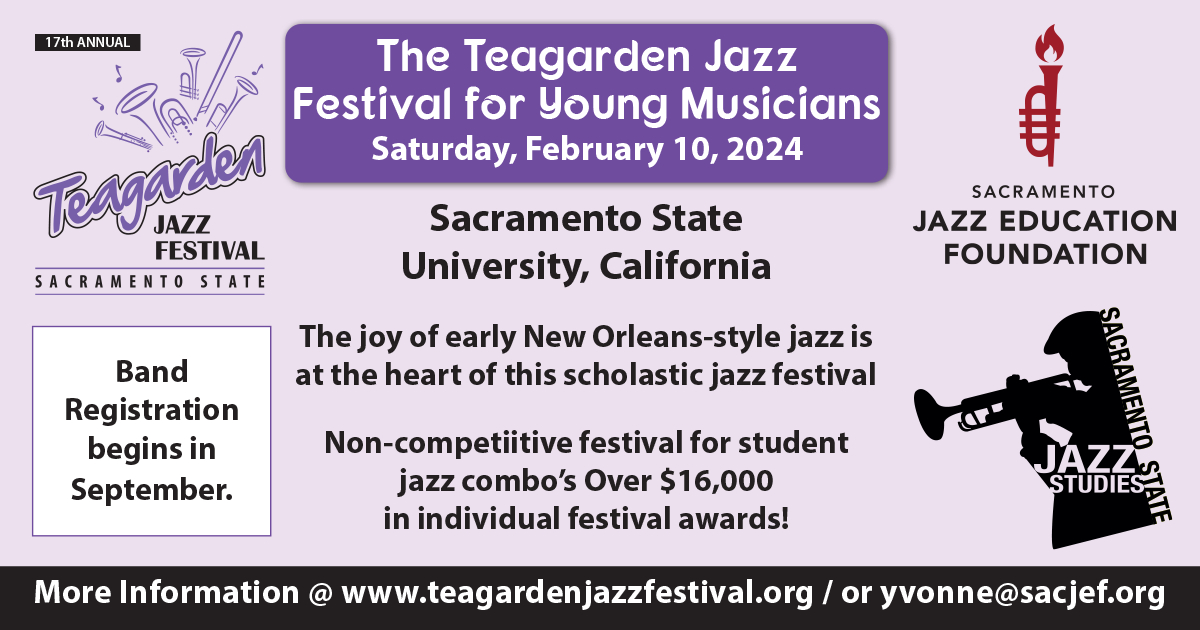 ♫ ♫ ♫ ♫
A couple recent news stories and the revival of a classic movie brought back some personal, but ancient memories. The passing of bandleader Eliot Lawrence reminded me it was his band that provided dance music for my senior prom at Brown University in Providence, Rhode Island, in 1948. Lawrence and Ray Anthony were considered the last survivors of the prominent big band leaders. Born in 1922, Anthony, who led a band for over 50 years, is also the last surviving member of the Glenn Miller Orchestra.
♫ ♫ ♫ ♫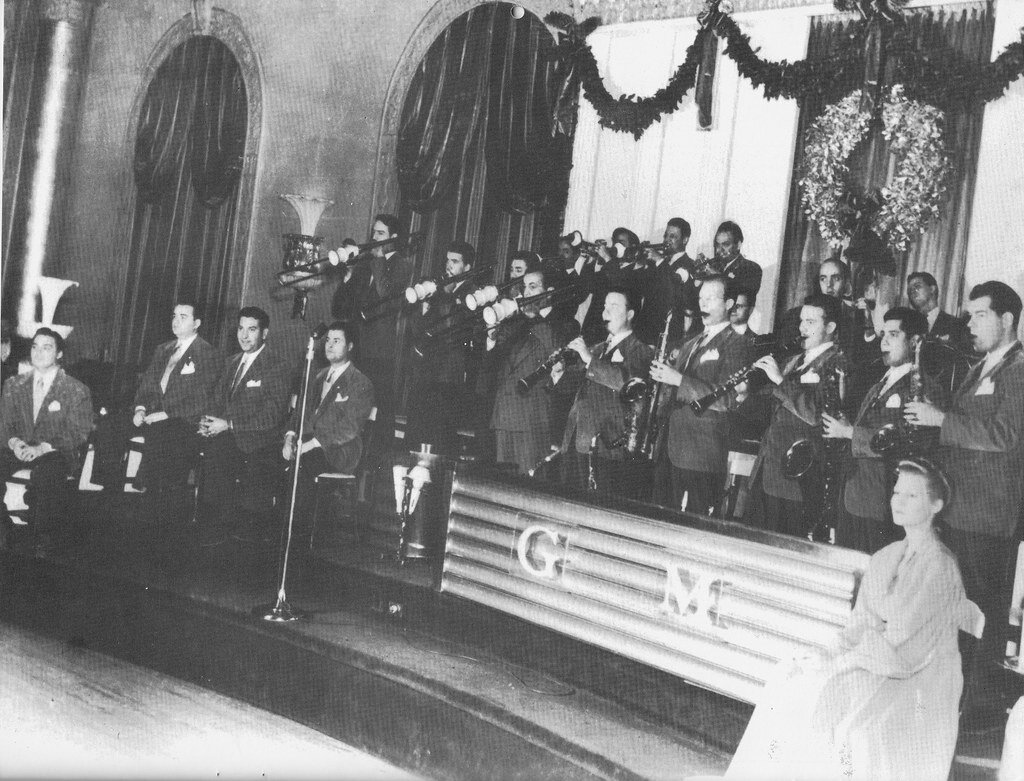 As a teenager on a trip to New York City, I convinced my parents that we should have dinner at the Hotel Pennsylvania's Café Rouge and hear whatever band happened to be in residence, which turned out to be Russ Morgan and his Music in the Morgan Manner orchestra. The hotel was made famous among music lovers with Glenn Miller's "Pennsylvania Six-Five Thousand," the hotel's phone number (which to this day is still the number you call to reach the hotel). During 1940-42, the Miller Orchestra had repeated long-term bookings in the room. It's also where the Les Brown band and vocalist Doris Day introduced "Sentimental Journey" in 1944.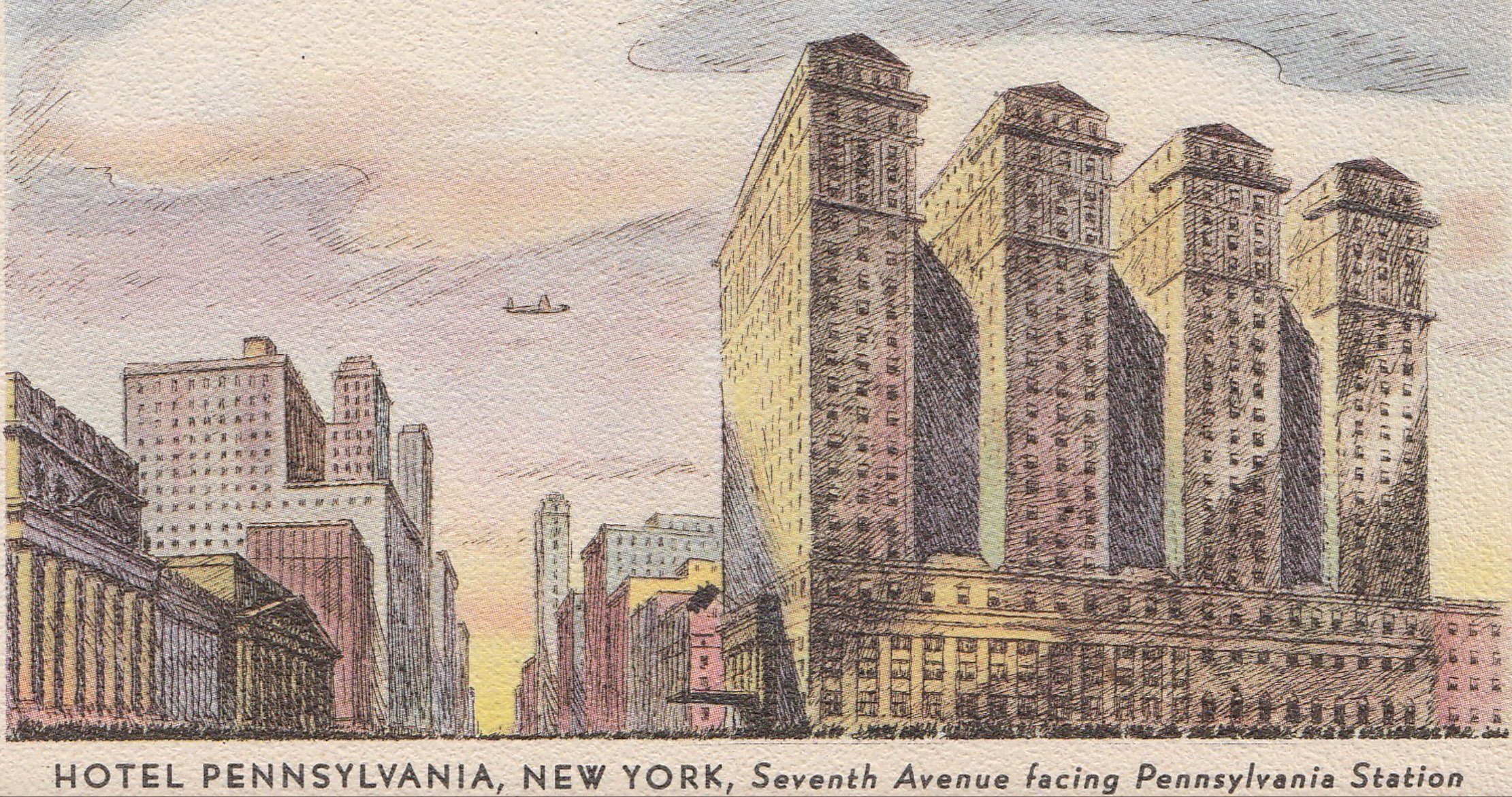 The hotel was built in 1919 with 2,200 rooms at opening, across the street from the Pennsylvania Station. It claims to be the first hotel that had "valet doors" – little compartments where guests could leave shoes and clothes to be polished or laundered overnight. Over the years, the property began to lose its luster, and in 2014, the Café Rouge was converted to an indoor basketball court. Now the entire building is due to be demolished and replaced by a 1,270-foot skyscraper as part of the 15 Penn Plaza project.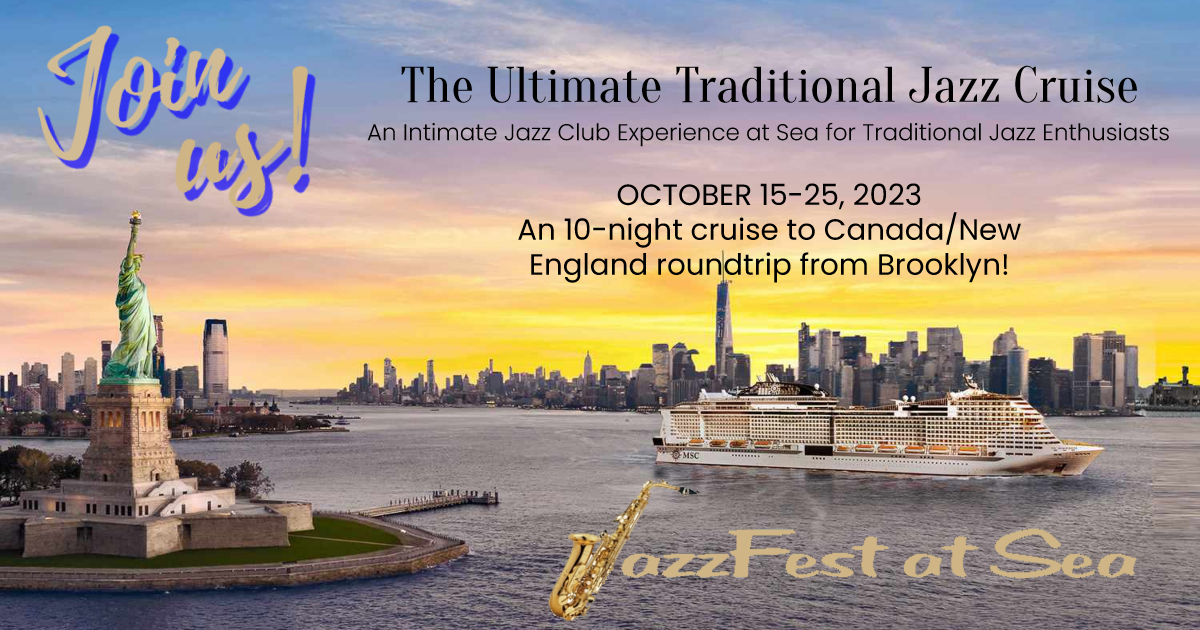 ♫ ♫ ♫ ♫
Turner Classic Movies has brought back Five Pennies, a 1959 semi-biographical film loosely based on the life of cornetist Loring "Red" Nichols and starring Danny Kaye as the bandleader. The cast included Louis Armstrong, Bob Crosby, Ray Anthony, Bobby Troup, and Shelly Mann, with Nichols recording Kaye's cornet-playing parts. Having seen Nichols perform at The Roundtable in New York City on several occasions, I was sorely disappointed when the film first came out, sharing a reviewer's assessment that it was "highly palatable schmaltz served up with a Dixieland beat." The movie showed up recently on the TCM channel, and I could only handle about five minutes of the film before hitting the "off" button. It's similar to my opinion of "ghost bands." There's no way to recreate the originals.
♫ ♫ ♫ ♫
Comments from drummer Ed Metz, Jr., as he prepared for this first overseas trip in two years: "Vaccinated! A negative COVID test! New passport! Plus a lot of angst, nervousness and hoping my papers are in order for my first overseas trip since July 2019. I've never been this anxious before a trip. I miss the old days of just taking off and going without all this other crap to worry about, that if not taken care of, could cancel the whole trip. Coming back to the USA, I have to have a COVID test with a negative result. Hoping rules don't change before then."
"I'm on my way to Kecskemet, Hungary, for the Capital Jazz Festival, then on to Valencia, Spain, for some concerts with Enric Peidro, Dan Barrett, and Becky Kilgore, among others. First time to both of these places. Looking forward to playing with all these fabulous musicians."
Ed was later happy to report that the journey went without a hitch. "Vaccination card looked at upon initial check-in at Orlando. Only passport control in Amsterdam with nothing special. In Hungary, everyone still masked coming off the plane, then in line to show passport and vaccination card to an UNMASKED border policewoman, just sitting at a small table. No special requests or letters needed. I was way over-prepared. By the way, not an empty seat to be had on three flights."
♫ ♫ ♫ ♫
Trombonist Stan Vincent is the sole remaining original member still performing with the New Black Eagle Jazz Band, which has been around since 1971. The band is now led by Bill Novick (alto sax, clarinet, vocals) who has been with the Black Eagles since 1986. Bill Reynolds has been the band's long-time drummer, and Herb Gardner has forsaken his trombone for the piano chair formerly occupied by Bob Pilsbury. Jesse Williams has been an admirable addition on bass, and the newest addition to the band is cornetist Jeff Hughes, who has a very large pair of shoes to fill, replacing the late Tony Pringle.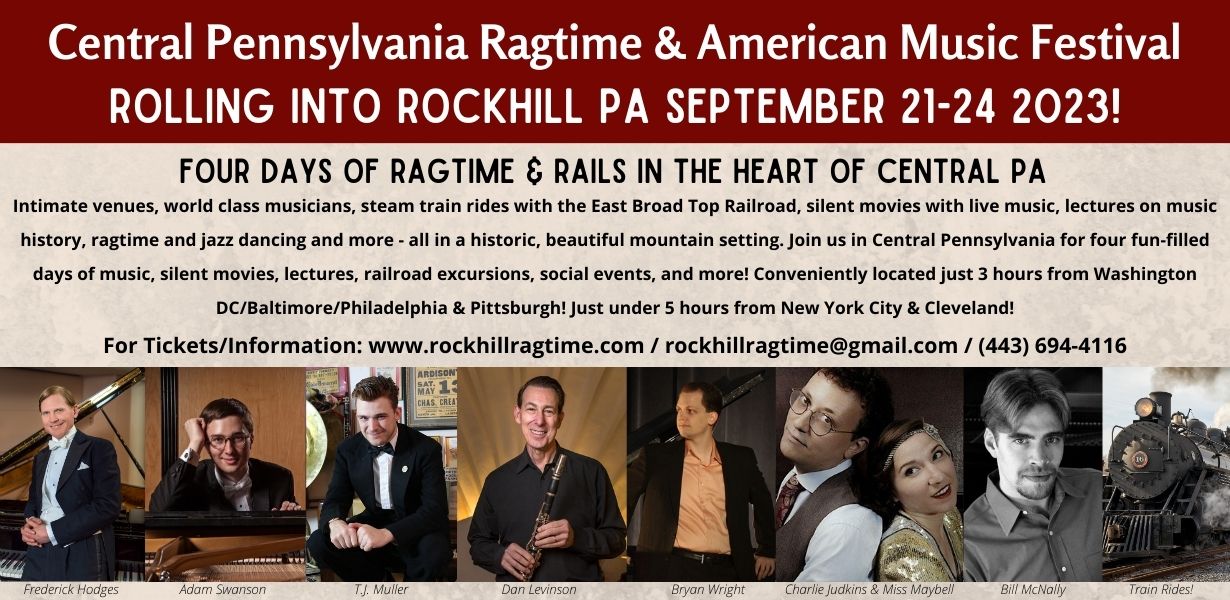 ♫ ♫ ♫ ♫
Longevity as a professional performing musician and the ability to render a unique vocal sound have earned two individuals listings in the Guinness Book of World Records.
Pat DeRosa of Montauk, N. Y. will turn 100 on December 6, 2021, and has been playing the saxophone since he was 12 years old. He has a Master's in the oboe and English horn from the Manhattan School of Music and in his younger days was one of the most sought-after saxophone players in the country, jamming alongside greats like John Coltrane and going on tour with the Tommy Tucker big band in the 1940s. When he was drafted during World War II, he played with the Glenn Miller Army Air Force Band. He taught music in a Long Island school district for 27 years before retiring in 1978. Even in retirement, he has continued to play with bands in New York and Florida.
Canadian vocalist Joy Chapman achieved her Guinness title for being able to hit the lowest vocal note by a female – an impressive 3.21 Hz (C#1). When a car accident left her unable to run her health and wellness business, she joined a group of backup singers and realized her potential for morphing her voice (which allows her to go both extremely high and low) into multiple characters. A Diva show was born where she does full-costume tributes to Shaina Twain, Patsy Cline, Cher, Anne Murray, Reba McEntire and many more. To accomplish a higher vocal range, Joy says the key is relaxing, but she can't give advice on how she drops her lower vocals as it's just something she does.
♫ ♫ ♫ ♫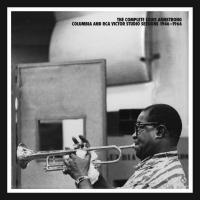 The Complete Louis Armstrong Columbia & RCA Victor Studio Sessions, 1946-66 set has officially been submitted to the Grammys for consideration in the Historical Album and Album Notes categories! The Louis Armstrong House Museum will hold a gala webcast on September 23 at 7 pm. Rare footage and performances by Louis spanning his four decade traveling the globe will be shown. Director of Research Collections Ricky Riccardi will share Armstrong stories and archival treasures as well as preview what's in store for the Museum in the upcoming year.
♫ ♫ ♫ ♫
If you listen to jazz while eating dinner, you will have an easier time losing weight—but it needs to be "a high-pitched, slow-tempo jazz melody on piano." On the other hand, dissonant guitar melodies in a minor key may lead to weight gain. – Ted Gioia
♫ ♫ ♫ ♫
For 40 years, the National Endowment for the Arts has honored individuals for their lifetime contributions to jazz, an art form that continues to expand and find new audiences through the contributions of individuals such as the 2022 NEA Jazz Masters honorees—Stanley Clarke, Billy Hart, Cassandra Wilson, and Donald Harrison, Jr., recipient of the A.B. Spellman NEA Jazz Masters Fellowship for Jazz Advocacy.
In addition to receiving a $25,000 award, the recipients will be honored in a concert on March 31, 2022, held in collaboration with and produced by SFJAZZ. The 2022 tribute concert will take place at the SFJAZZ Center in San Francisco, California, with free tickets available for the public to reserve in February 2022. The concert will also be live streamed.
♫ ♫ ♫ ♫
"There are four qualities essential to a great jazzman. They are taste, courage, individuality and irreverence." – Stan Getz