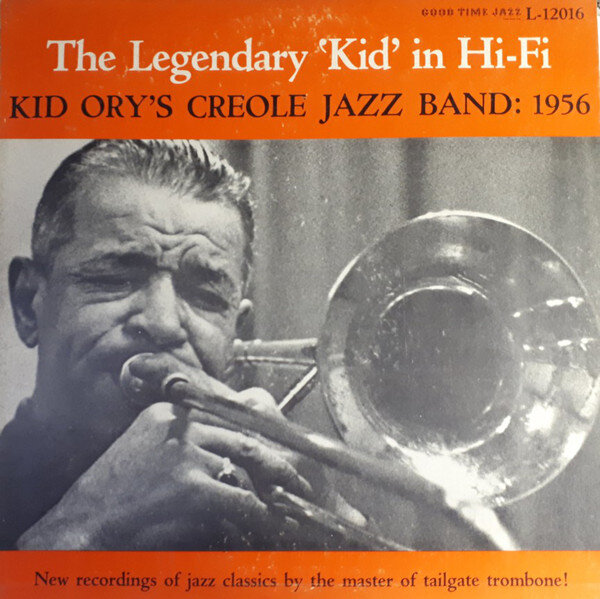 Kid Ory was one of the most important early jazz trombonists, leading legendary early groups in New Orleans during the 1910-20 period that had such sidemen as King Oliver, Johnny Dodds, and Louis Armstrong.
After sending time in Los Angeles (where his 1922 recording session was the first ever by a black New Orleans jazz band), Ory was in Chicago for much of the 1920s, appearing on timeless records with Oliver, Armstrong (the Hot Five), Dodds, and Jelly Roll Morton. He spent much of the 1930s outside of music, made a comeback in the early 1940s, and led his own Creole Jazz Band for over 15 years.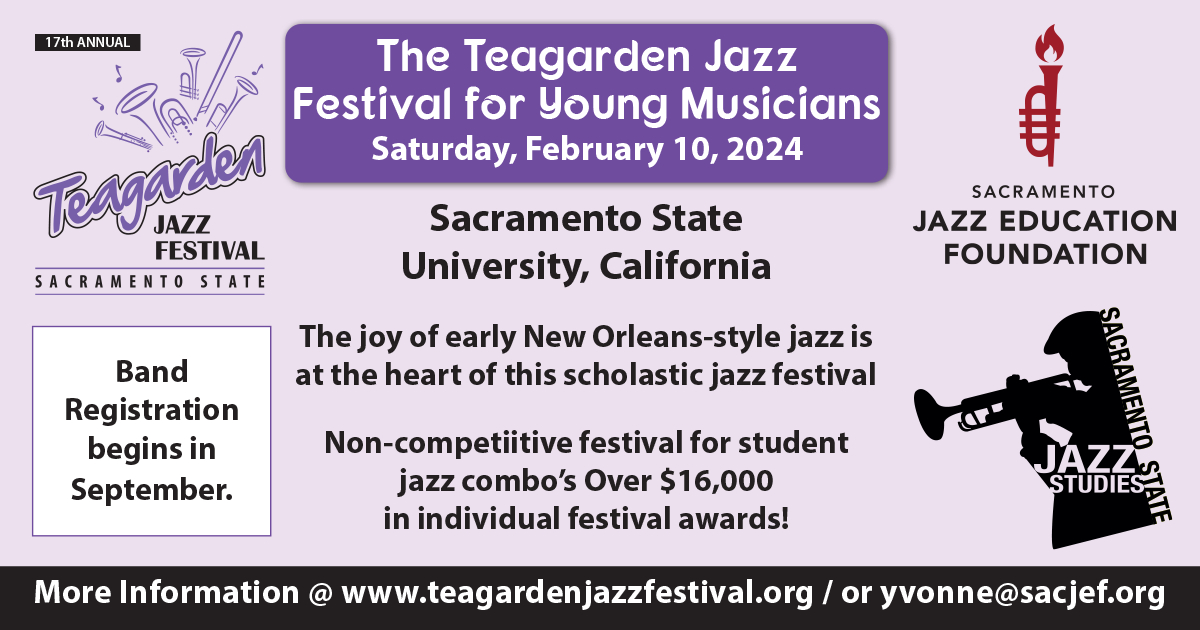 While Ory's later groups at various times had Mutt Carey, Andrew Blakeney, Teddy Buckner or Henry "Red" Allen in the trumpet slot, I have always thought that Alvin Alcorn was the perfect trumpeter for the band. His mellow tone, strong musicianship and ensemble playing matched perfectly with Ory's percussive approach. Alcorn was with Ory during 1954-56 and their four recordings for the Good Time Jazz label are classic.
The Legendary Kid features the band in late 1955 when Ory and Alcorn were joined by clarinetist Phil Gomez, pianist Lionel Reason, rhythm guitarist Julian Davidson, bassist Wellman Braud (who had been with Duke Ellington 25 years earlier), and drummer Minor Hall. In addition to the fine solos, this edition of the Creole Jazz Band was superb in ensembles.
On such numbers as "Mahogany Hall Stomp," "There'll Be Some Changes Made," "At The Jazz Band Ball," and "Shine," Alcorn, Ory, and Gomez make for a perfect frontline, playing ensembles that are clean, full of fire and build up slowly. Listen to how they climax each ensemble chorus during the final two bars, and how they explode together as they lead into the final chorus.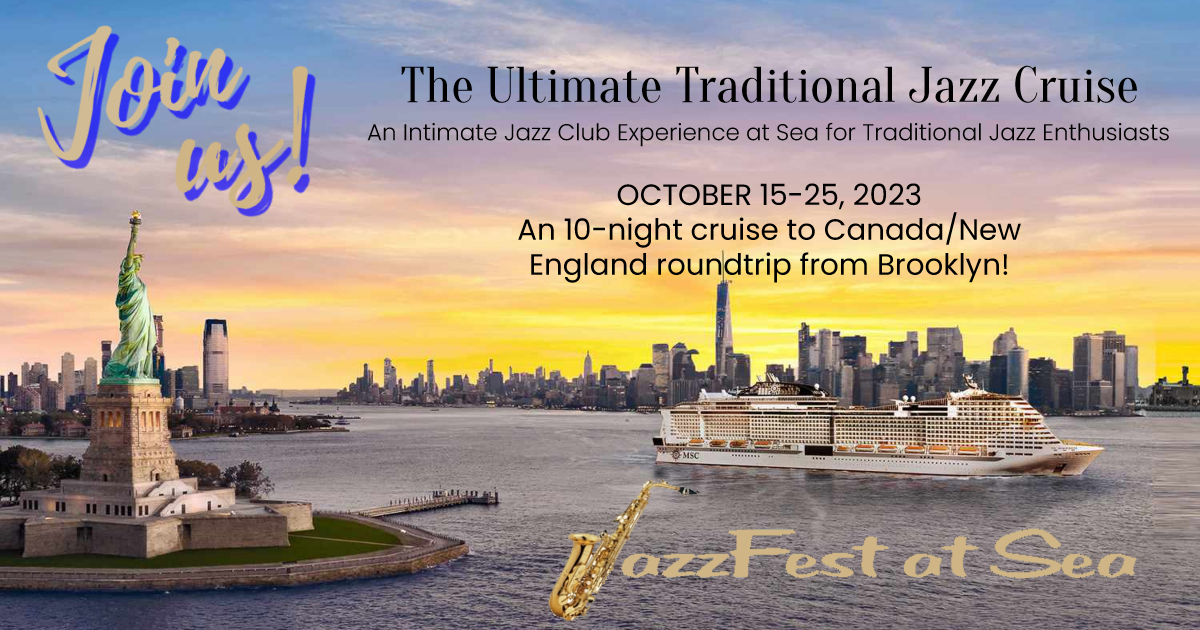 The other Good Time Jazz releases, Kid Ory's Creole Jazz Band 1954, Creole Jazz Band 1955, and the extensive Kid Ory's Favorites (which was originally a two-Lp set), are also highly recommended, but The Legendary Kid is the perfect place to start in exploring Kid Ory's swinging brand of New Orleans jazz..
The Legendary Kid (Good Time Jazz GTJ-12016, 10 selections, TT = 43:00)