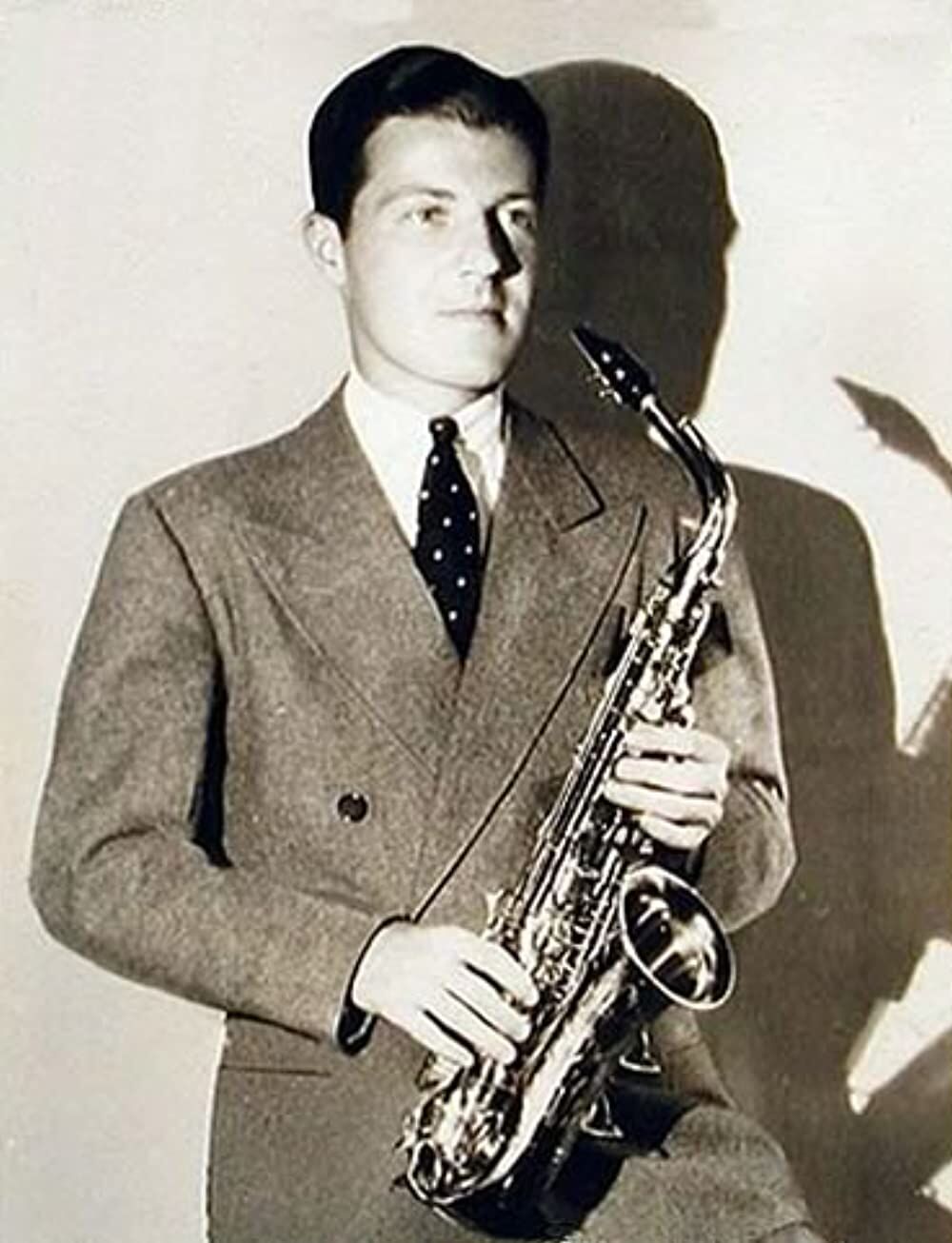 When one thinks of the top swing era bandleaders, the names of Benny Goodman, Duke Ellington, Count Basie, Tommy Dorsey, Glenn Miller, and Harry James are among those that come immediately to mind. Charlie Barnet is rarely mentioned in the first tier but for the decade of 1939-49 (and particularly 1939-45), he consistently had one of the most popular and swinging jazz orchestras around. While the major white bandleaders were happy to acknowledge the influence of their black counterparts (with Goodman crediting Fletcher Henderson and both Tommy Dorsey and Stan Kenton looking towards Jimmie Lunceford for inspiration), Barnet's was particularly unusual in that his orchestra could sound just like Duke Ellington's or Count Basie's. In fact, his band was considered to have such a "black sound" during its heyday that it broke the house records at Harlem's Apollo Theatre.
Charlie Barnet was born Oct. 26, 1913 in New York City. He came from a very well-to-do family and money was never a serious problem. His grandfather was a vice-president for the New York Central Railroad in addition to being a banker and a successful businessman who took care of his relatives. While his family wanted the teenaged Charlie to become a lawyer, the carefree youth had other plans.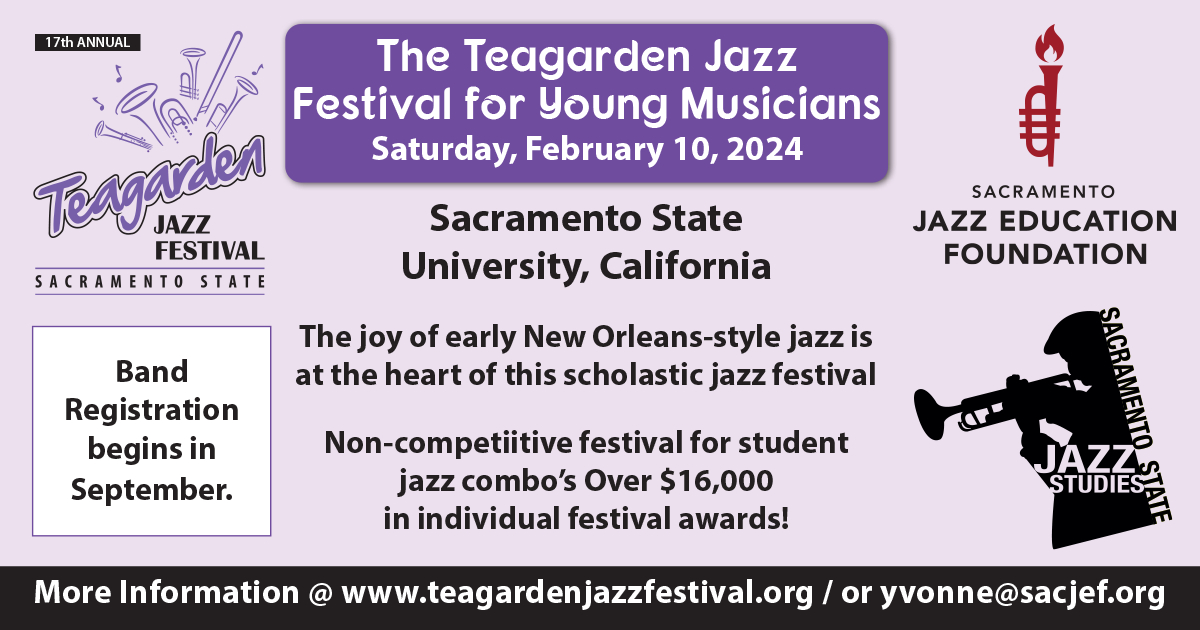 He learned to play piano and saxophone when he was quite young, settling on the tenor although he would later add the alto and soprano saxophones. As a teenager Barnet worked with one of Jean Goldkette's bands and he led his own band on a transatlantic ocean liner for at least 22 voyages. Moving to New York, Barnet worked with Frank Winegar's Pennsylvania Boys. Filled with ambitious ideas, in 1931 the 17-year old moved to Hollywood where he tried to make it into movies but only worked as an extra. Back in New York by late1932, he formed his first big band, playing at the Paramount Hotel.
It would take Charlie Barnet another six years before he had a big band that made it, but it was not from lack of trying. He led record dates on a fairly regular basis starting on October 9, 1933, but these recordings are inconsistent, not in the quality of the musicianship but in their lack of direction. Barnet seemed unable to decide whether he was going to have a hot band (which was considered out of style in 1933) or a sweet dance band, and he was a bit too open to various record labels' ideas for his orchestra. There are too many records dominated by so-so singers (including Barnet himself) but there are also some bright spots along the way.
Two sessions in March 1934 has his band joined by altoist-arranger Benny Carter and those performances swing well at times despite not including any instrumentals. The January 21, 1935, set for Bluebird includes excellent versions of "Growlin'" and "Nagasaki" (Eddie Sauter joined Carter as one of the arrangers), and a vocal group called the Barnet Modern-Aires (they would become the Modernaires when they later joined Glenn Miller) sounds fine on "Make-Believe Ballroom" in 1936.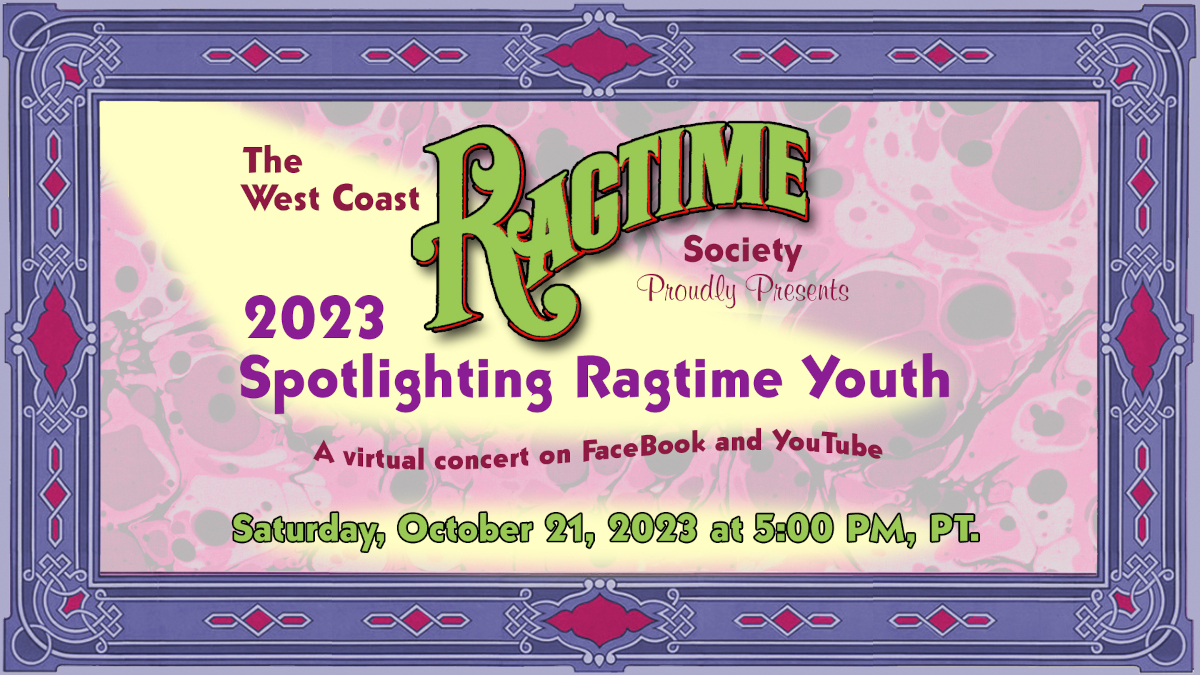 The great trumpeter Frankie Newton is on two sessions in 1937 and radio transcriptions from 1938 find Barnet's orchestra on its way to developing its own sound. But for Charlie Barnet, the 1933-38 period had him regularly breaking up his orchestra, working as a sideman, and then putting together a new big band, only to have it fail again.
The highpoint from the period was when the 20-year tenor appeared on two sessions led by xylophonist Red Norvo in 1934, holding his own by playing jazz next to trombonist Jack Jenney, clarinetist Artie Shaw, and pianist Teddy Wilson. Influenced a bit by Coleman Hawkins and (a little later on) Chu Berry, Barnet was already recognizable as a soloist
Finally as 1939 began, Charlie Barnet had the band that he always wanted, a hard-swinging and rollicking ensemble that was not shy to display the inspiration of Duke Ellington and Count Basie. While most of the sidemen of that orchestra did not become individually famous, the 1939 Barnet band featured excellent soloists in trumpeter Bob Burnet, Nat Jaffe, or Bill Miller on piano, guitarist Bus Etri (one of the very first electric guitarists to be featured with a swing band), and Barnet himself. In addition to his rambunctious spots on tenor, Barnet could emulate Johnny Hodges on alto while his soprano playing (which sounded nothing like Sidney Bechet) was quite individual. Other than Hodges, who gave up the soprano in 1940, Barnet was virtually the only major soloist on that instrument during the era.
While Barnet occasionally featured female vocalists and ballads, nearly all of his most popular recordings were instrumentals, often arranged by Andy Gibson, Billy May (who sometimes played trumpet with the band), Horace Henderson, or Benny Carter. Among the highlights of 1939 are "Knockin' At The Famous Door," Duke Ellington's "The Gal From Joe's," "Clap Hands, Here Comes Charlie," and Barnet's version of Ray Noble's "Cherokee." The latter, which has a classic and memorable tenor solo, had a closing vamp that was sometimes stretched so much in live performances that that section became an individual song by itself called "Redskin Rhumba" which Barnet used as a theme song.
Having rejected so-called sweet dance band music, Barnet (who had previously waxed "The Duke's Idea" and "The Count's Idea") recorded a swinging number called "The Right Idea" and a hilarious satire of sweet bands called "The Wrong Idea" that has to be heard to be believed.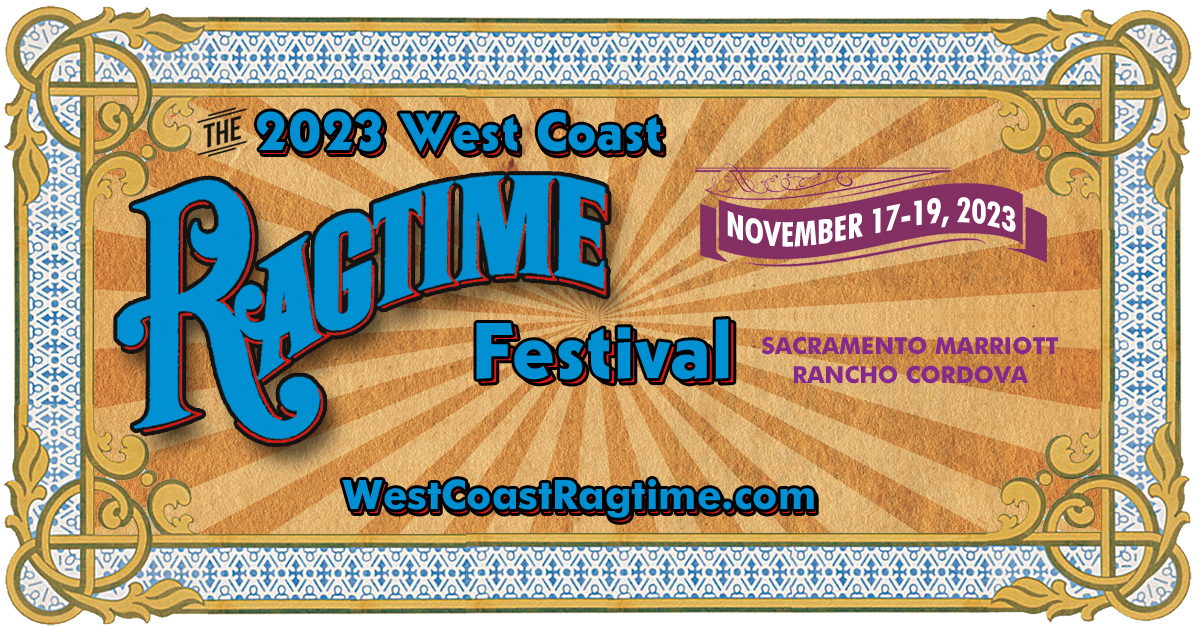 On October 2, 1939 a disaster occurred when, while appearing at the Palomar Ballroom in Los Angeles, a fire destroyed the Barnet band's instruments and all of its music. Count Basie, who was due to follow Barnet at the Palomar, lent the orchestra his band's arrangements and in a little while both the charts and the instruments were replaced. It helped that nearly everyone loved Charlie Barnet.
Unlike the much stricter orchestras of Glenn Miller, Tommy Dorsey, and Benny Goodman, Barnet's was very much a party band where the musicians had a great time performing each night and enjoyed associating with each other. The partying atmosphere was typified by the leader for Barnet loved to drink, smoke marijuana, and have relationships with women. While Artie Shaw became famous for having six wives in his lifetime, Barnet had 11, not counting some quick marriages and divorces that took place in Mexico and a variety of other affairs. Unlike Bunny Berigan who was self-destructive and an alcoholic, Barnet was an excellent businessman and a survivor who made it through these hectic years with a smile on his face while thoroughly enjoying life.
And most importantly in the long run, he made some very good music along the way. The 1940-42 period resulted in such fine records as "Leapin' At The Lincoln," "The Reverie of a Moax," "Rockin' In Rhythm," "Pompton Turnpike," "Southern Fried," and "Charleston Alley" along with other hot instrumentals. For a time lead trumpeter Bernie Privin, singer Mary Ann McCall, drummer Cliff Leeman, trumpeter Neal Hefti, and trombonist Spud Murphy (the latter two would become major arrangers) were in the band. Barnet also featured Lena Horne's singing during part of 1941. Horne was just one of several African-American performers that Barnet used at various times in his career including bassist John Kirby and trumpeters Frankie Newton, Roy Eldridge, Al Killian, and Charlie Shavers. He was an unheralded pioneer at featuring an integrated big band when that was far from a safe action.
Charlie Barnet made it through the World War II. years, having a major hit in 1944 with "Skyliner." By then he had ended his longtime association with the Bluebird label, switching to Decca. His 19-piece orchestra at various times included such notables as trumpeter-singer Peanuts Holland, lead trumpeter Al Killian, clarinetist Buddy DeFranco, pianists Dodo Marmarosa, Marty Napoleon, and Al Haig, guitarist Barney Kessel, bassist Howard Rumsey, arranger Ralph Burns, and singer Kay Starr. Such numbers as "The Moose," "The Great Lie," "Share Croppin' Blues," "West End Blues," "Xango," and "Andy's Boogie" feature this particular orchestra in fine form.
Barnet, who appeared briefly in such movies as The Fabulous Dorseys (jamming a blues with an all-star group that included Art Tatum) and A Song Is Born in addition to his own band shorts, was intrigued by the new bebop music. Always eager to hire talented young players, in 1947 he added two young unknowns to his trumpet section: Clark Terry and Doc Severinsen. While Barnet did not change his own playing style, he began using more modern arrangements and in 1949 had a full-fledged bop orchestra. His remarkable trumpet section, in addition to a fine soloist in Rolf Ericson, included Severinsen, Ray Wetzel, John Howell, and Maynard Ferguson, each of whom could have played lead. His orchestra also included the modern altoist Vinnie Dean, tenor-saxophonist Dick Hafer, pianist Claude Williamson, bassist Eddie Safranski, drummer Tiny Kahn, Carlos Vidal on congas, arrangers Pete Rugolo, Manny Albam and Johnny Richards, and singers Dave Lambert and Buddy Stewart. On such recordings as "Charlie's Other Aunt," "Overtime," "Cu-Ba," "Be-Bop Spoken Here," and "Claude Reigns," Barnet had one of the best of the bebop big bands.
Unfortunately the general public was not interested and he reluctantly broke up the orchestra by the end of 1949. Only 36 at the time, Charlie Barnet largely took it easy for the rest of his life. From then on, he was a part-time saxophonist and bandleader, working on short-term projects but never returning fulltime to music. He reverted back to swing, occasionally making new recordings of his earlier hits without creating much of a stir. He opened a restaurant, enjoyed having a boat, and in 1958 married for the 11th time, this time successfully in a union that lasted for the final 33 years of his life.
Barnet, who recorded an obscure quintet album in 1962 that teamed him with trombonist Bill Harris, had a brief final return to music in late 1966. He led a big band in Hollywood that included veterans of the 1940s and '50s playing modern swing arrangements by Bill Holman and Billy Byers. They recorded for the Vault label (later reissued by Creative World), and their broadcasts from Basin Street East in New York were later released by Hep. Throughout those performances, Charlie Barnet still sounds in prime musical form. But other than uninspired performances of eight rock and pop tunes in late 1969 for a Reader's Digest project, that was Charlie Barnet's swan song.
He did find time in his later years to write his autobiography, Those Swinging Years which was published in 1984. The book is mostly entertaining and includes some funny stories but co-author Stanley Dance's moralizing tone weighs down the narrative in places and certainly does not sound like the partying bandleader.
Charlie Barnet passed away on September 4, 1991, at the age of 77. One would bet that he had more fun in his colorful life than nearly any other bandleader.