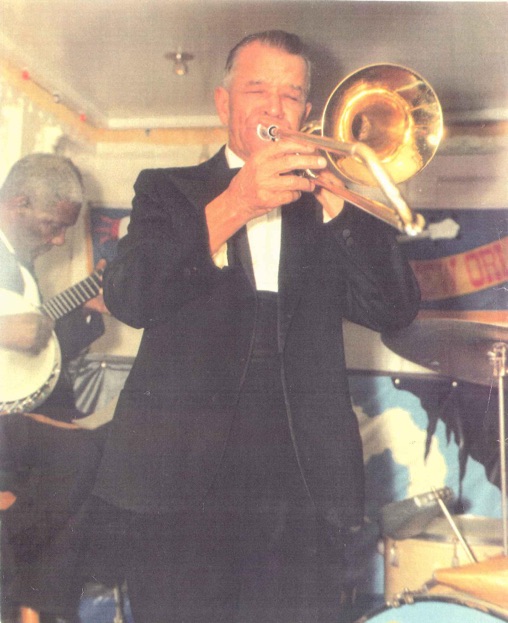 From 1960 to 1970, "Dixieland at Disneyland" was an annual event at the park. Walt Disney was a great fan of Traditional Jazz and Dixieland and—especially while he was alive—the talent lineup for the mini-festival was incredible: Louis Armstrong's All-Stars, Earl Hines, Eddie Condon, Bob Crosby, Turk Murphy, the Firehouse Five Plus Two, Ben Pollack, Doc Souchon, Sweet Emma Barrett, Sharkey Bonano, Al Hirt, Matty Matlock, Joe Darensbourg, Teddy Buckner, the Dukes of Dixieland, Bob Havens, and many others were featured on one or two weekend nights in the fall.
With the benefit of hindsight, I would have tried to attend all the D-at-D weekends, and to have checked out all the bands during the six-hours presentations. Fortunately, I got to hear at least one or two numbers by many of the groups mentioned above. Among the standout moments for me: hearing Louis Armstrong singing "Sleepy Time Down South"; watching Ben Pollack using a stick on his oversize bass drum and playing crisp rolls on his closed hi-hat; hearing a dozen Traditional Jazz classics for the very first time, played by Turk Murphy's San Francisco Jazz Band…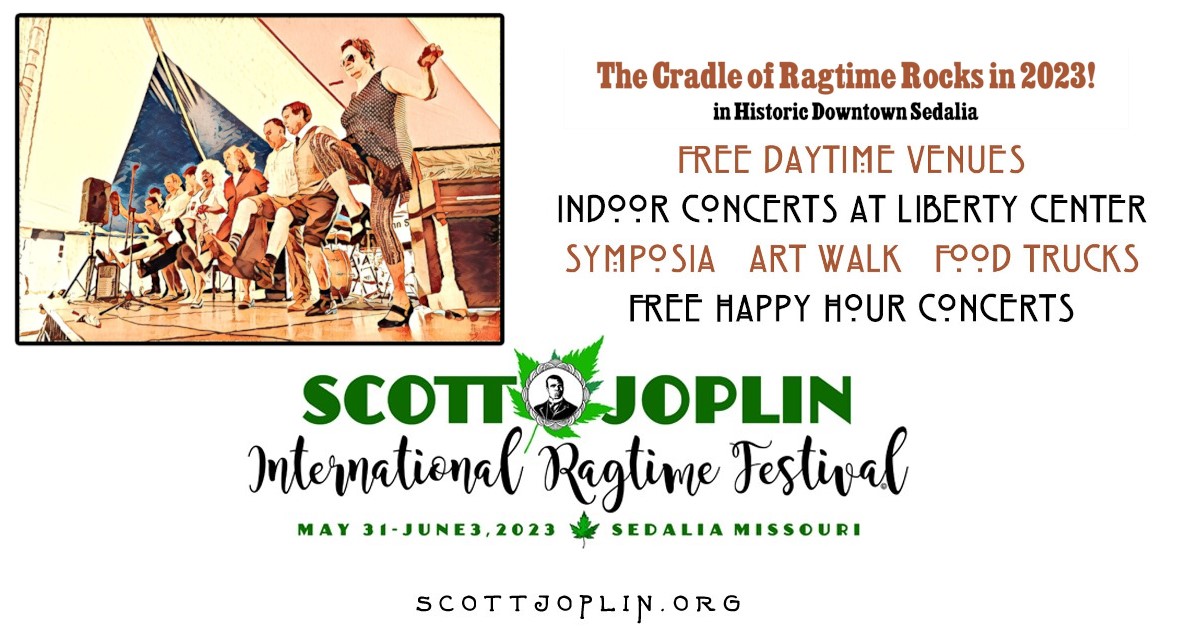 But for me, the greatest moment of all happened on Saturday evening, Sept. 23, 1965—during the parade down "Main Street" before the scheduled sets. As I stood on the curb, each band played on a horse-drawn wagon. One of the D-at-D bands that year was the "Young Men From New Orleans" with special guests Kid Ory and Johnny St. Cyr. As their wagon approached, the band was playing "Muskrat Ramble." With perfect timing, as the slow-moving wagon passed the spot where I was standing, Kid Ory—standing in the traditional trombonist's position at the tailgate—played his famous solo.
It was the same chorus he played on the 1926 recording by Louis Armstrong's Hot Five. Hearing it live was electrifying!!! And if that was not enough excitement, banjoist Johnny St. Cyr accompanied the solo with the same bass note-strum-bass note-strum-single note run style heard on so many of the Hot Five's records!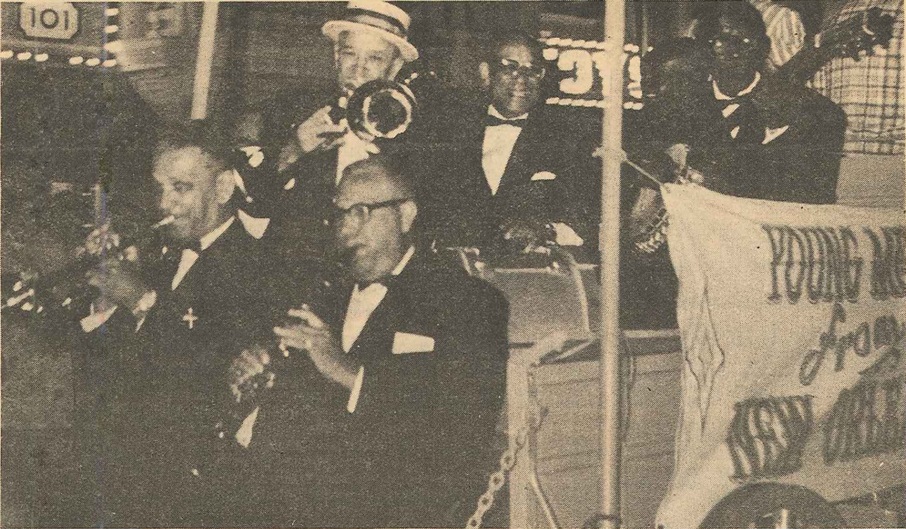 Actually, I don't remember much else about the parade, except for the Firehouse Five marching instead of riding in one of the wagons. The band, augmented by Don Kinch on trumpet, played a terrific version of "Panama" at a wonderful brass band tempo.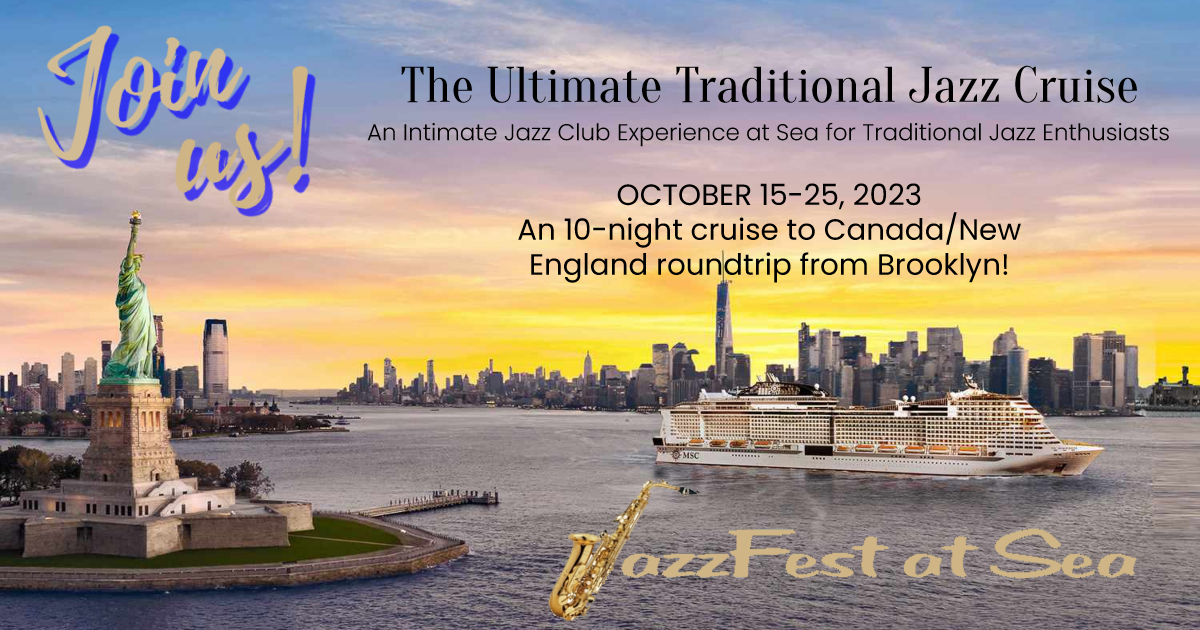 But hearing the two jazz pioneers—Ory and St. Cyr—playing with so much confidence and verve, was the highlight of the evening. Didn't Kid Ory ramble? You'd better believe he did! And there were no butchers to cut him down; just the great Johnny St. Cyr to back him up!
---
"Muskrat Ramble" YouTube links
Louis Armstrong and his Hot Five 1926
Kid Ory's Creole Jazz Band 1950
Kid Ory's Creole Jazz Band 1954