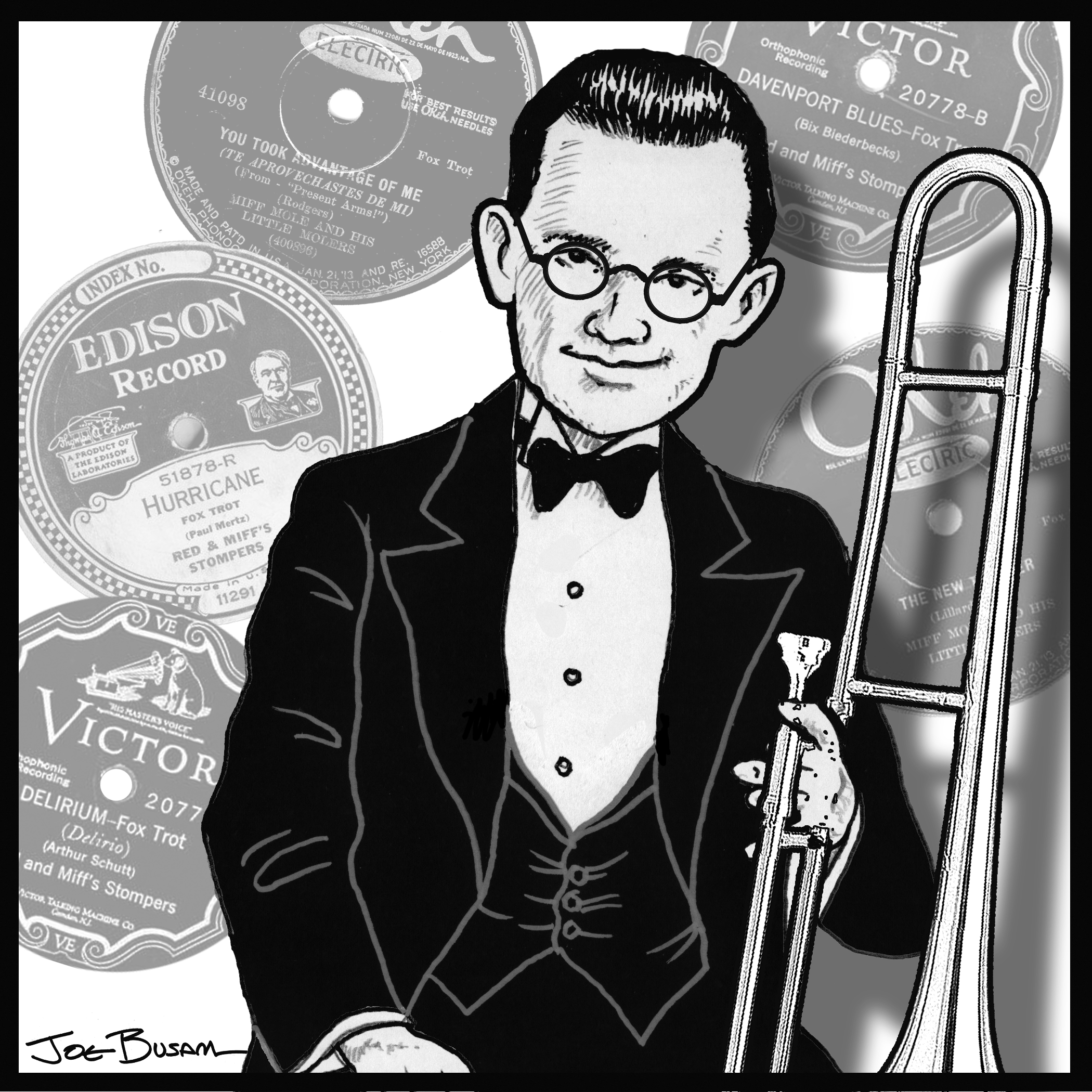 Miff Mole was born Irving Milfred Mole in what is now Roosevelt, Long Island, on March 11, 1898. Miff studied violin and piano before switching to trombone as his primary instrument at age 15. After working with various bands from 1918 onward, in the 1920s Miff gained recognition as the first distinctive and influential jazz trombone stylist on the New York music scene.
In 1922, Mole teamed with Phil Napoleon to form the Original Memphis Five, and was a major sideman with bands led by Ross Gorman, Roger Wolfe Kahn, Sam Lanin, Ray Miller, and others. His energetic, imaginative slide work made him a popular mainstay in recording and radio studios.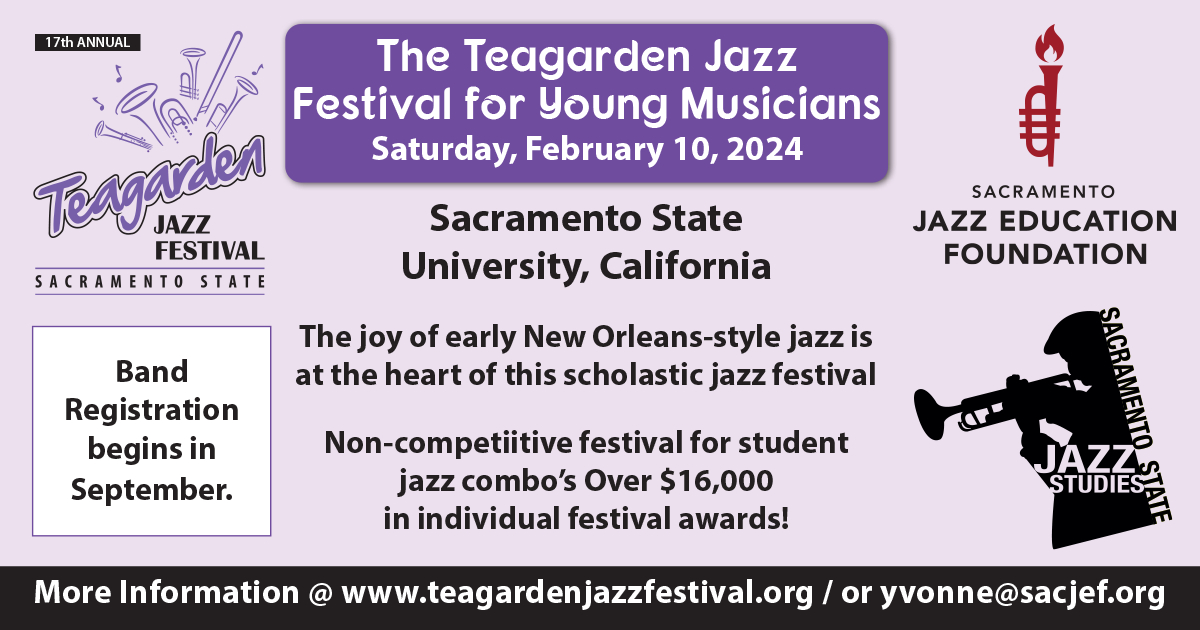 In the mid-1920s, Mole found his musical counterpart in cornetist Red Nichols. Miff and Red recorded variously as Red Nichols and his Five Pennies (Brunswick), Miff Mole's Little Molers (Okeh), The Charleston Chasers (Columbia), The Red Heads (Pathé Actuelle, Perfect), Red and Miff's Stompers (Victor, Edison), and were frequently featured together in larger dance bands and theater orchestras.
Mole's solo style, which featured octave-leaps, shakes, and rapid-fire cadenzas, had a profound influence on jazz trombone in the 1920s. Among Jazz Age trombonists who admired and emulated Mole's playing were Bill Rank, Glenn Miller, Tommy Dorsey, and Jimmy Harrison.
Miff Mole, with his technically challenging and musically sophisticated playing, was undisputed king of the trombone until Jack Teagarden arrived in New York in 1928. Teagarden's approach to his horn was bluesier and more like singing than Mole's modernistic staccato, and he found instant favor. Nonetheless, Mole continued to find ample work in radio in the 1930s.
In 1938, he was hired by Paul Whiteman, filling the gap left by Teagarden, who left to form his own big band—and whose style Mole had begun to emulate. In 1942, Mole joined Benny Goodman's orchestra, and led his own smaller groups through 1947. That year he moved to Chicago, where he continued to work until 1954.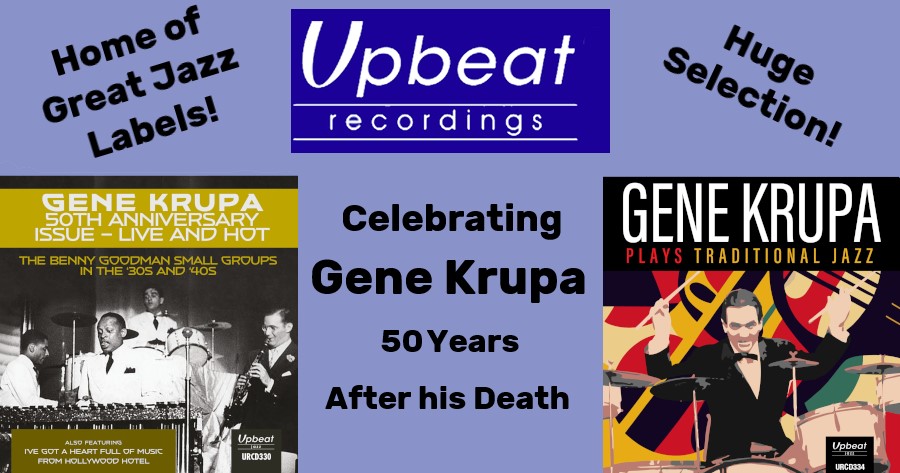 Owing to ill health, Miff Mole performed only occasionally during his last years. He died in New York City on April 29, 1961. – adapted from Wikipedia