Boogie-woogie, which has been said to have originated in Texas in the 1870s, started out as a piano music characterized by an "eight-to-the-bar" left-hand pattern that was usually played on the blues. Both Leadbelly and Jelly Roll Morton remembered that they heard the boogie piano style in the early 20th century. Early recorded examples of the boogie-woogie bass being used include the haunting and eccentric "The Rocks" by George W. Thomas (recorded under the pseudonym of Clay Custer) and Joseph Samuels' Tampa Blue Jazz Band's version of Thomas' "The Fives." Both of those recording are from Feb. 1923 with "The Fives" being considered the first example of boogie-woogie being orchestrated for a band. The earliest full-length recording of boogie-woogie piano is probably Jimmy Blythe's "Chicago Stomp" from April 1924. While the style was overshadowed by stride in the jazz world of the 1920s, being utilized more often by blues players, there were two hit recordings that had an effect on boogie-woogie of the swing era: Pinetop Smith's "Pinetop's Boogie Woogie" and Meade Lux Lewis' "Honky Tonk Train Blues."
While the popularity of boogie-woogie faded during the early Depression years, it would become a nationwide sensation in the late 1930s, thanks in part to the brilliant playing of three pianists whose careers overlapped: Albert Ammons, Pete Johnson, and Meade Lux Lewis.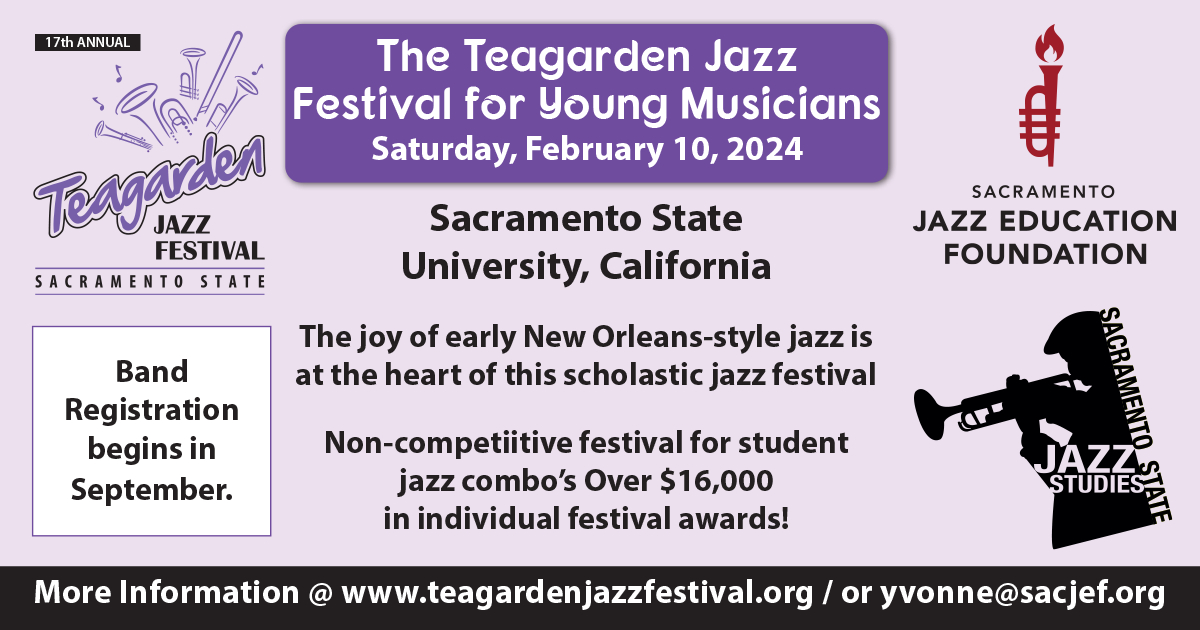 Albert Ammons was born in Chicago on March 1, 1907. Both of his parents were pianists and he began playing when he was ten. While he played percussion in a drum and bugle corps when he was a teenager, the piano and in particular the blues were his main interests. One of his childhood friends, Meade Lux Lewis, encouraged him and they often practiced together on the piano at the Ammons house. Both youths were inspired by the playing and guidance of the older Jimmy Yancey (1895-1951) although they did not emulate his relatively gentle style.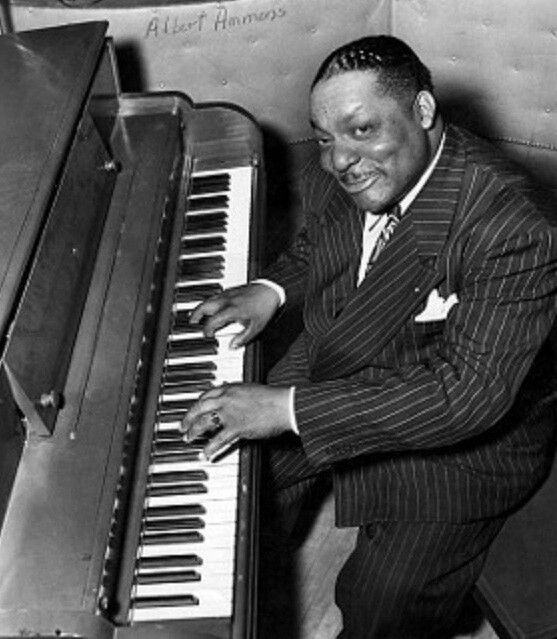 To earn money, Ammons worked as a cab driver in the 1920s, a job that was also held by Lewis. Starting in 1924, the two began playing together at parties and functions, exploring and mastering the boogie-woogie style. Ammons gained experience playing with Francois Moseley's Louisiana Stompers (1929), William Barbee's Headquarters and, most significantly, Louis Banks' Chesterfield Orchestra during 1930-34. It was with the latter, which was actually a two-horn quintet led by drummer Banks, that the young pianist made his recording debut. On Sept. 17, 1934, the "orchestra" recorded two numbers apiece with singers Sam Theard ("That Rhythm Gal" and "Till I Die") and John Oscar ("You Can't Last Long Like That" and "Got To Be Worried Now"). While in a supportive role, Ammons can be heard throughout and he takes short solos on "You Çan't Last Long Like That" (sounding a bit like Teddy Wilson) and a stride chorus on "Till I Die," not hinting at his growing mastery of boogie-woogie. It was also in 1934 that Ammons put together his own band to play at Chicago's Club De Lisa. Two years later, when he recorded with his Rhythm Kings for the Decca label, Albert Ammons started to make an impact on the boogie-woogie scene.
Meade Lux Lewis was born as Anderson Meade Lewis on Sept. 4, 1905, in Chicago. His father was a guitarist who encouraged his son to take violin lessons. Those continued until Lewis was 16 and his father passed away; he immediately switched to piano. "Lux" was a nickname from his childhood that he kept throughout his life. A lot of his early practicing and opportunities to stretch out and develop his own style took place at the family home of Albert Ammons.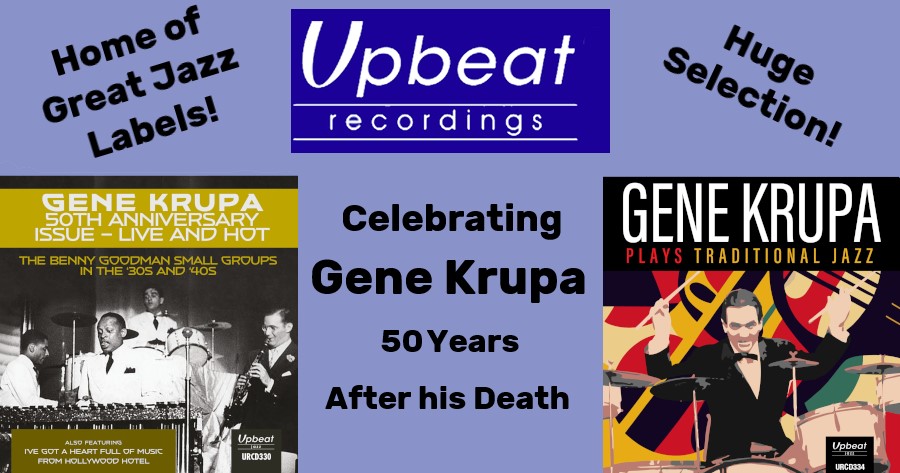 The only one of the three boogie-woogie giants to record in the 1920s, Lewis' original version of his classic "Honky Tonk Train Blues" was made for the Paramount label on Dec. 1927. Strangely enough, there was no follow-up. Lewis recorded four numbers apiece in 1930 accompanying singers George Hannah and Bob Robinson and that was it until 1935. In the meantime, he continued driving a cab and also worked in a W.P.A. shovel gang to make ends meet.
Pete Johnson (who was originally named Kermit Johnson) did not encounter Ammons and Lewis until the mid-1930s. He was born in Kansas City, Missouri on March 25, 1904, and grew up in poverty. Johnson dropped out of school in the fifth grade and went to work to help his family. Among his jobs were working in a print shop, in a factory, and as a shoeshine boy. Fortunately Johnson learned how to play both piano and drums, working on the latter as early as 1922. By 1926 he was a strong enough pianist to become part of the fabled Kansas City jazz scene, performing as a solo pianist, with various bands, and in a musical partnership with a singing bartender named Big Joe Turner. Johnson was also part of a countless number of after-hours jam sessions during the next dozen years and, while he did not record until he was 34, he was always in demand in Kansas City.
Record producer John Hammond loved the recording of Meade Lux Lewis' "Honky Tonk Train Blues" and in 1935 he searched for and found Lewis working in Chicago as a cab driver. Hammond arranged for Lewis to record for Decca, starting with a remake of "Honky Tonk Train Blues" on Nov. 21, 1935. He also cut four more numbers (including two on which he played celeste) on Jan. 11, 1936, and both "Whistlin' Blues" and his third version of "Honky Tonk Train Blues" for Victor on May 7, 1936. Lewis would record his trademark song seven times in his career, not counting many live versions. By mid-1936, Made Lux Lewis was finally able to make a fulltime living as a pianist.
Meanwhile, Ammons on Jan. 13-14, 1936 recorded four titles with his Rhythm Kings, including one number called "Boogie Woogie Stomp." That exciting recording helped to launch the beginning of what would become the boogie-woogie craze. The swing era was very much underway and there was a growing interest in the music becoming part of the repertoire of big bands, particularly after Tommy Dorsey had a hit with "Boogie Woogie" (based closely on Pinetop Smith's "Boogie Woogie") which he recorded with his orchestra on Sept. 16, 1938.
One of the major highpoints for the music took place on Dec. 23, 1938, when John Hammond organized and hosted his first From Spirituals To Swing concert at Carnegie Hall. Hammond sought to feature representatives of the various jazz styles, and he went out of his way to include boogie-woogie. Meade Lux Lewis of course performed "Honky Tonk Train Blues" along with "Yancey Special," Pete Johnson played duets with Big Joe Turner ("It's All Right Baby" and "Low Down Dog"), and Ammons was showcased on "Pinetop's Boogie Woogie" and "Boogie Woogie Stomp." But the biggest moment occurred when all three pianists played together on three pianos. While they were joined by bassist Walter Page and drummer Jo Jones on "Cavalcade Of Boogie," they showed on their trio version of "Jumpin' Blues" that they certainly did not need any accompaniment.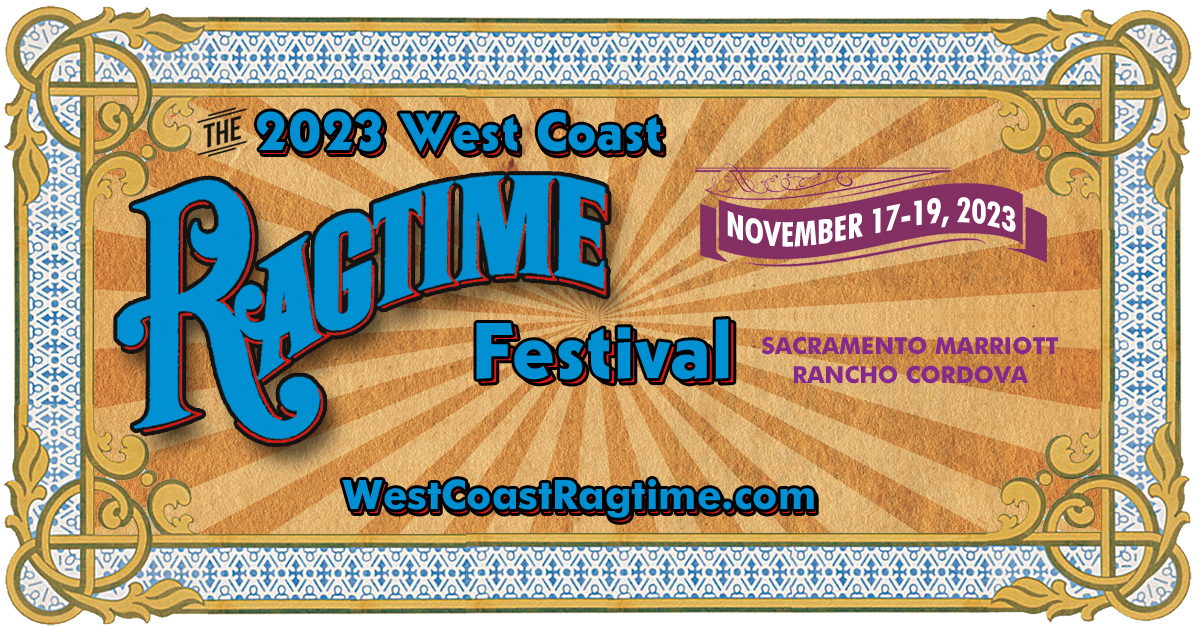 The boogie-woogie craze was on and would last for the next five years. A week after their Carnegie Hall triumph, on Dec. 30, 1938, the three pianists were rushed into the recording studio. Ammons recorded "Shout for Joy," Lewis played "Bear Cat Crawl," and Johnson performed duet versions of the classic "Roll 'Em Pete" and "Going Away Blues" with Big Joe Turner. Most memorable was the two-part "Boogie Woogie Prayer (Part 1, Part 2)," for it had all three pianists romping together, something that had not been heard on a jazz recording before. Soon the piano trio and Turner were booked for what would be a long-term engagement at Café Society in New York. They had hit the big time.
Albert Ammons, Meade Lux Lewis and Pete Johnson had similar styles and each pianist was quite powerful on uptempo pieces. Ammons was perhaps more flexible than the other two, sounding just at home in swing settings. Johnson was probably the bluesiest of the trio and was the best accompanist as he showed with Turner, while Lewis had no difficulty adjusting his style to play Dixieland-type songs with combos.
1939-41 was a busy year for all three and included many recorded collaborations in addition to their nightly performances. Ammons and Lewis both recorded solos and a few duets for the very first session for the new Blue Note label (Jan. 6, 1939). Johnson and Ammons took turns as the pianist on a hot small group date with Harry James (Feb. 1). Ammons was also part of the Port Of Harlem Jazzmen Blue Note session of April 7 with trumpeter Frankie Newton and trombonist J.C. Higginbotham, cut a series of piano solos on Apr. 8, and on June 30 was joined on "Café Society Rag" by Johnson, Lewis, and Turner plus a bassist and drummer. Meade Lux Lewis recorded the five-part 15-minute "The Blues" for Blue Note, was on the label's hit recording of "Summertime" which featured Sidney Bechet (June 8), and was also on some of the Port Of Harlem Seven numbers. Among his other titles for Blue Note were four songs on celeste for a unique date led by clarinetist Edmond Hall that had Charlie Christian for the only time on records playing acoustic guitar. The versatile Lewis was also featured on the four-part "Variations Of A Theme (Apr. 9, 1941), playing harpsichord.
Pete Johnson finally had a chance to record his own solo set on April 16, 1939, an extensive session filled with heated boogies and low-down blues. He led his "Boogie Woogie Boys" (a sextet with trumpeter Hot Lips Page) on four tunes with Big Joe Turner (June 30, 1939) including "Cherry Red," and cut several piano-bass-drums trio numbers for Blue Note (Dec. 19). Johnson recorded fairly steadily during 1940-41 including heading an octet with Page and tenor-saxophonist Don Byas on "627 Stomp," joining forces with Albert Ammons and drummer Jimmy Hoskins for nine numbers on May 7, 1941 (all but one had the word "boogie" in its title), and four trio numbers with bass and drums on May 8, 1941, including "Death Ray Boogie."
Ammons and Johnson were among the stars in the very enjoyable film short, Boogie Woogie Dream, recorded in 1941 and
released in 1944. The production, which also features Lena Horne and the Teddy Wilson Sextet, has Ammons and Johnson showcased on several numbers including a blazing version of "Boogie Woogie Dream." The plot is coherent and witty, the musicians are treated with respect, and the music throughout is wonderful, making this one of the very best short jazz films of 1940s.
Boogie-woogie was at the height of its popularity in the early '40s. In addition to Dorsey's "Boogie Woogie," Benny Goodman regularly performed Mary Lou Williams' "Roll 'Em" (radio broadcasts exist of Ammons and Lewis both playing the number with the Goodman band on Jan. 3 and Apr. 11, 1939), Gene Krupa played "Drum Boogie," and the success of Will Bradley's "Beat Me Daddy, Eight To The Bar" resulted in his orchestra emphasizing big band boogie-woogie numbers for a few years. In addition, the Andrews Sisters had a giant hit with "Boogie Woogie Bugle Boy." While Fats Waller once called boogie-woogie "12 bars of nothing," his mentor James P. Johnson had no such difficulty with the potentially repetitious style, displaying his mastery on 1943's "Blue Note Boogie."
By 1943, the boogie-woogie craze was winding down. While the style was still being played by blues pianists and Western Swing bands, and in the future would be utilized by r&b groups and even rock bands, the jazz world was moving on to bebop and other more adventurous styles.
Although their paths crossed much less frequently after 1943, Ammons, Lewis, and Johnson still had more music ahead of them. Albert Ammons was well documented during the next five years, recording piano solos for Commodore (1944), leading an all-star group on one sessions that included Hot Lips Page, trombonist Vic Dickenson and tenor-saxophonist Don Byas, recording some radio transcriptions with Pete Johnson as a duo, accompanying Sippie Wallace (1945), and heading a regularly working version of his Rhythm Kings during 1946-48.
The latter was a quartet, recorded some very good sessions for the Mercury label, and had a hit with "Swanee River Boogie." With his Chicago-based band, Ammons turned such songs as "Roses Of Picardy," "The Sheik Of Araby," and even "You Are My Sunshine" into boogie-woogie. His records, which crossed over to a rhythm & blues audience, sold well. A special session for Ammons took place on Aug. 6, 1947, when he made his only recordings with his son, the great tenor-saxophonist Gene Ammons. Among the four numbers that they performed was "Hiroshima" which, in a bit of dark humor, utilized the chord changes of "Nagasaki!"
Albert Ammons' last recordings were seven songs on Jan. 27-28, 1949, that were made with Lionel Hampton's octet and big band. Playing next to the young Wes Montgomery, Ammons performed such numbers as "Chicken Shack Boogie," "Hamp's Boogie No. 2," "Beulah's Sister's Boogie" and "Wee Albert." That month Ammons played at the inauguration of President Harry S. Truman. But after being in declining health for a few months, Albert Ammons passed away on Dec. 2, 1949, at the age of just 42.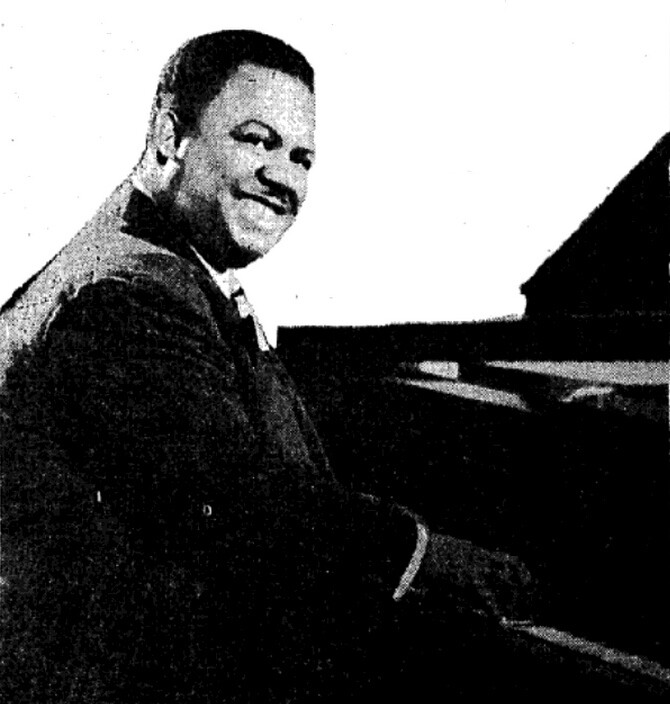 Meade Lux Lewis might have missed being in the Boogie Woogie Dream film but he appeared in the Louis Armstrong/Billie Holiday movie New Orleans (1947) where he played a janitor who just happened to be a superb boogie-woogie player, is briefly in 1956's Nightmare, and is unbilled in a nightclub scene in It's A Wonderful Life(1946). Lewis performed at several Jazz At The Philharmonic concerts in 1944 and 1946, recorded for Asch/Folkways and Blue Note in 1944, and was on a Big Joe Turner session in 1947. However, despite the continuing popularity of "Honky Tonk Train Blues," Lewis gradually slipped away into obscurity. He recorded an album in 1951, moved to Los Angeles, and worked as the intermission pianist at the Club Hangover in San Francisco for various groups in 1953-54.
While there was a duet record with drummer Louie Bellson in 1954 (Yancey's Last Ride), a trio set in 1955 (Cat House Piano), and an album apiece for Tops (1956's Barrel House Piano), ABC-Paramount (Out Of The Roaring Twenties which was also from 1956), Riverside (1961's The Blues Piano Artistry Of Meade Lux Lewis), and a band set for Philips in 1962 (Boogie Woogie House Party), none of those releases did more than keep his name alive. Meade Lux Lewis worked mostly on the West Coast and the Midwest before dying in a car accident on June 7, 1964 at the age of 58.
The postwar years were a busy time for Pete Johnson. His association with the increasingly popular Big Joe Turner (who considered him his favorite pianist) resulted in many recordings and performances. Johnson also recorded with the Capitol Jazzmen in 1944 (a group that included Barney Bigard and Peggy Lee), was on sessions led by blues singer Gatemouth Moore, drummer Sid Catlett, and singers Ella Mae Morse and Crown Prince Waterford, and led all-star groups of his own for the National/Savoy label (1946) and in Los Angeles during 1947-48. However health problems and his decision to move to Buffalo in 1950 hurt his career.
Johnson suffered his first stroke in the early 1950s and for a period had day jobs including washing trucks at an ice cream company and cars at a mortuary. Off records altogether during 1950-54 except for some private recordings, Johnson began to re-emerge in 1955, recording an album with Jimmy Rushing and an extensive reunion set with Big Joe Turner the following year. Things were looking up in 1958. He toured Europe with Jazz At The Philharmonic and appeared at the Newport Jazz Festival (where he performed with Joe Turner, Chuck Berry, and Big Maybelle). But he suffered a very serious stroke later in the year that permanently knocked him out of action. Johnson struggled in poverty for the next eight years.
On Jan. 15, 1967, John Hammond hosted his 30th anniversary From Spirituals To Swing concert (although it was actually 29 years since the 1938 event). Pete Johnson was introduced as a survivor of the original event and stood on stage next to Big Joe Turner, getting applause. In a surprising moment, Johnson walked over to the piano and, even though his left hand was largely paralyzed, decided that the wanted to be part of the music. With Ray Bryant playing the bass parts, Johnson joined Turner on a rollicking version of "Roll 'Em Pete," just playing with his right hand. The touching moment was recorded and later released on an album of the concert by Columbia.
Pete Johnson died two months later on Mar. 23, 1967, at the age of 62. Many boogie-woogie pianists have arrived on the scene since that time, keeping it alive both as an indirect influence on other musical genres and as its own independent style. Ask any of those pianists who were their early inspirations and in virtually all cases they will mention Albert Ammons, Pete Johnson, and Meade Lux Lewis.