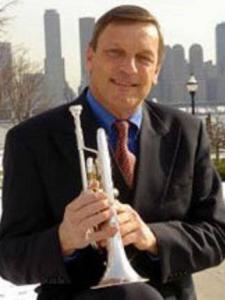 New Jersey Jazz Society starts 2018 in style with Big Apple all-stars
They'll be jumpin' for joy in Jersey in January when a seven of the Big Apple's best jazz musicians sizzle at the 2018 Chicken Fat Ball from 2 to 5 p.m. Sunday, January 7, at The Woodland, 60 Woodland Road, in Maplewood, N.J.; 973-763-7955.The front line will feature two brassy Randys—trumpeter Randy Sandke and cornetist/trombonist Randy Reinhart—along with trombonist John Allred and clarinetist Adrian "The Professor" Cunningham. The all-star rhythm section includes pianist Conal Fowkes, drummer Paul Wells, and bassist/singer Nicki Parrott.
This is clearly a combo to kill for!
Seating is at tables, and concert-goers are encouraged to bring their own drinks and snacks. Admission costs $35.
Last year, a few of the same musicians—notably Parrott and Cunningham—paid tribute to Benny Goodman and Django Reinhardt at the Chicken Fat fete. There's no guitar or violin on this month's gig, so no Django this year, but good chance the septet will recall the King of Swing.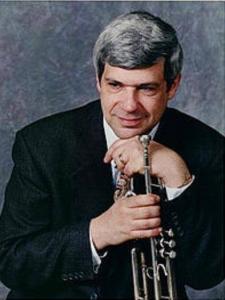 At a recent ball, Nicki Parrott mesmerized the audience with endearing ballads such as "You Blew Out the Flame in My Heart" and "Keepin' Out of Mischief Now." And Randy Reinhart set aside his cornet to join John Allred on trombone for "Just You, Just Me."
Adrian Cunningham may feature a few tunes from his new Arbors album, Jazz Speak, which includes tracks such as "Mood Indigo" and "Petite Fleuer."
The Chicken Fat Ball is hosted by the New Jersey Jazz Society, one of the most active jazz clubs on the East Coast. Founded in 1972, the NJJS is run by a board of directors who meet monthly to discuss its many music festivals, awarding scholarships to college jazz students, conducting the Generations of Jazz programs in local schools and inducting pioneers into the American Jazz Hall of Fame.
The society's current president is Cydney Halpin, of Mount Arlington, N.J.
And why do they call it the Chicken Fat Ball? NJJS editor Tony Mottola explains that the first-ever Ball featuring South Hampton Dixie Racing and Clam Baking Society Jazz Band was staged in 1964. The event's originators—Al Kuehn and Don Greenwood—were in Katzman's Jewish delicatessen in Irvington brainstorming a name for the jazz party they were planning when they espied a bowl of freshly rendered schmaltz.
"So, yes, the music leans to swing," Mottola said. "But when leaders like Ken Peplowski, Aaron Weinstein, and Adrian Cunningham take the mic between tunes there is plenty of schmaltz."
Bucky's Birthday
On the day after the Chicken Fat fest, NJJS will help celebrate Bucky Pizzarelli's 92nd birthday. The venerable guitarist will be joined onstage by guitarist Ed Laub and Martin Pizzarelli, Bucky's bass player son. The trio plugs in at 7:30 p.m. Monday, Jan. 8, at the Bickford Theatre, 6 Normandy Heights Road, Morristown, N.J. Bucky—whose credits range from Benny Goodman to Paul McCartney, from the Tonight Show Band to Dion & The Belmonts, from Stephane Grappelli to Les Paul—promises "exciting surprise guests." Admission costs $25.
Pee Wee Stomp March 18
The 49th annual Pee Wee Russell Memorial Stomp will be staged by the NJJS from noon to 5 p.m. on Sunday, March 18, at Birchwood Manor, 111 N, Jefferson Road, off Route 10 in Whippany, N.J.
The day-long deal pays tribute to the iconoclastic clarinetist Charles Ellsworth Russell, the Oklahoma-bred musician who spanned eras from Dixieland to swing to bebop .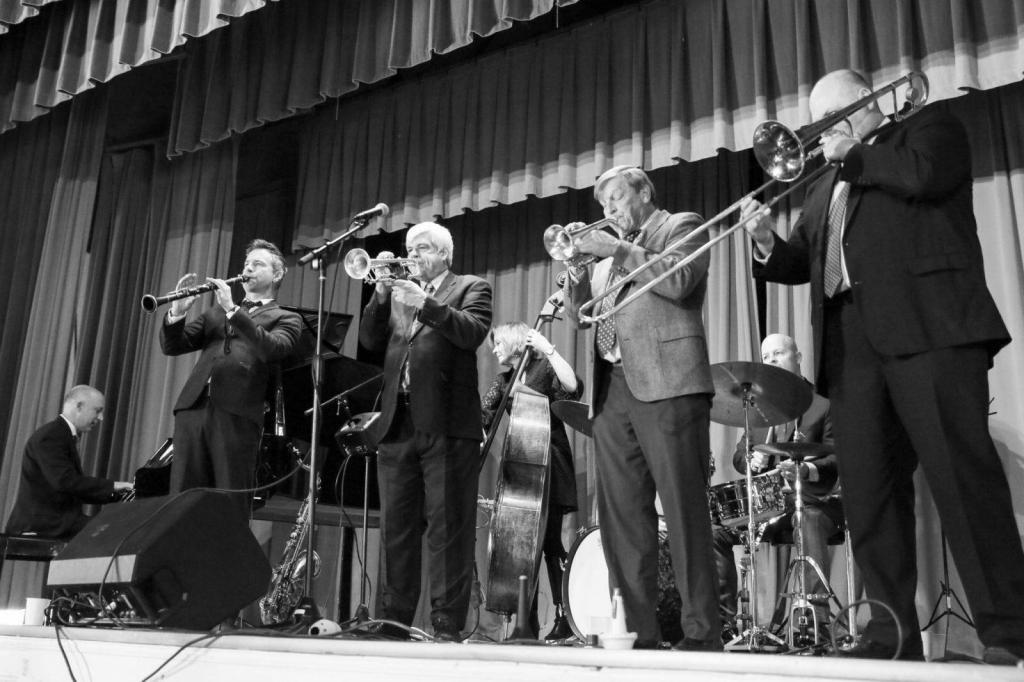 Russell played with most of the 20th century's giants of jazz including Bix Beiderbecke, Red Nichols, Frank Trumbauer, Eddie Condon, Louis Prima, Art Hodes, Red Allen and Muggsy Spanier. Pee Wee died in 1969 in Alexandria, Va., at age 62, and that's the year the NJJS began stomping in his memory.
This year's Stomp attendees will dance to the music of the George Gee Orchestra while enjoying the Birchwood's cash bar and buffet. Besides the big band, performers include Professor Cunningham and His Old School, the Daryl Sherman Quartet and the Warren Vaché Quintet, all formidable outfits capable of thoroughly swinging the joint.
Admission costs $45 for the general public, but NJJS members get a $5 discount. Students with ID are admitted for $10; njjs.org; 1-800-833-3006 or 1-800-838-3006.
---
Related: From the Chicken Fat Ball, Maplewood New Jersey, The 54th Annual Chicken Fat Ball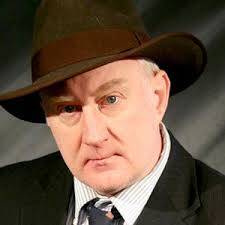 Russ Tarby is based in Syracuse NY and has written about jazz for The Syncopated Times, The Syracuse New Times, The Jazz Appreciation Society of Syracuse (JASS) JazzFax Newsletter, and several other publications.