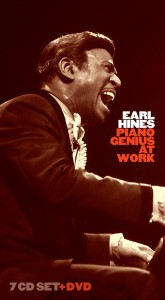 Earl Hines (1903-83) was one of the top jazz pianists of all time. His ability to suspend time, taking potentially reckless out-of-time runs while never losing the beat, was unprecedented. As early as the late 1920s Hines was moving the piano beyond the timekeeping stride style. Born near Pittsburgh, Hines was originally a trumpeter but for health reasons at 11 he switched permanently to piano. He made his recording debut with Lois Deppe's Symphonian Serenaders in 1923.
Hines moved to Chicago in 1925, met Louis Armstrong, and in 1927 joined Carroll Dickerson's band. 1928 was his breakthrough year for, in addition to working and recording with Jimmie Noone's Apex Club Orchestra, Hines made innovative recordings with Armstrong's Savoy Ballroom Five, cut some of his most exciting solo piano records, and in December formed his own big band.
The Earl Hines Orchestra was featured at the Grand Terrace Ballroom in Chicago for the next 12 years and he managed to keep his big band together until early 1948. Hines was a member of the Louis Armstrong All-Stars during 1948-51, had a short-lived swing combo, settled in the San Francisco Bay area and led a hard-charging Dixieland band for the remainder of the 1950s. Somewhat forgotten by the jazz world, in 1964 he performed a pair of concerts at the Little Theatre in New York that was attended by many jazz critics. The publicity that was generated led to Hines becoming in great demand and having a renaissance in his career. Whether leading a combo and playing stunning solo concerts, Earl Hines stayed very busy and prolific during his final 19 years.
Storyville has compiled Piano Genius At Work, a box set that includes seven CDs and a DVD. The first CD has the most remarkable music: all 12 of Hines' piano solos from 1928 plus his solo piano recordings of 1929, 1932 and 1939-40. Even now, few could match the brilliance of his playing on such numbers as "Fifty-Seven Varieties," "Chimes In Blues," "Chicago High Life," and the two versions of "A Monday Date."
The other CDs in the box include some Hines solos from 1974, his Dec. 11, 1948 concert with the Louis Armstrong All-Stars, an extended 1954 Dixieland session with cornetist Muggsy Spanier, Club Hangover broadcasts with both his 1954 swing sextet and his 1955 Dixieland All-Stars, and two CDs of music by his 1959 quartet with guitarist Calvin Newborn (who sounds a bit like Wes Montgomery). The DVD is a solo date from 1970 consisting of "I Cover The Waterfront" and a wonderful six-song 19-minute Fats Waller medley.
While this box only tells part Hines' story (no big band sides), the music is consistently wonderful and includes enough rarities (the DVD and the 1959 quartet in particular) among its 7 ½ hours of music to make this highly recommended even to those who already have plenty of Earl Hines albums.
Earl Hines – Piano Genius At Work (Storyville 108 8615, 112 selections, TT = 464:24 plus DVD, 2 selections, TT = 26:29)
www.storyvillerecords.com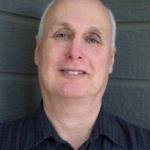 Since 1975 Scott Yanow has been a regular reviewer of albums in many jazz styles. He has written for many jazz and arts magazines, including JazzTimes, Jazziz, Down Beat, Cadence, CODA, and the Los Angeles Jazz Scene, and was the jazz editor for Record Review. He has written an in-depth biography on Dizzy Gillespie for AllMusic.com. He has authored 11 books on jazz, over 900 liner notes for CDs and over 20,000 reviews of jazz recordings.
Yanow was a contributor to and co-editor of the third edition of the All Music Guide to Jazz. He continues to write for Downbeat, Jazziz, the Los Angeles Jazz Scene, the Jazz Rag, the New York City Jazz Record and other publications.