Jeff Barnhart: We return this month to conclude our exploration of the remaining sides by the New Orleans-based Halfway House Orchestra, recorded between October 1927 and December 1928. (PART 1) Hal, although the tunes become more "pop" song oriented, to my ears each title has beautiful moments of hot jazz, as well as a depth of feeling that finds me often returning to these sides. From the band's date on October 24, 1927, to the final session, alto saxist Joe Loyacano (no relation to the trombonist with the same name who appeared on the outfit's inaugural session in 1925) is brought in to make a three-horn front line and the effect is remarkable.
The October session yielded two selections, both composed by pianist Glynn Lea "Red" Long: "When I'm Blue" and "I Want Somebody To Love." We immediately hear the benefits of the third horn voice in the intro of "When I'm Blue." The first four bars of the horn chorale are in 3/4 time—no pulse from the rhythm section, but the phrasing suggests a waltz—with a surprise 4/4 figure leading to a walk-up by the tuba into the tune.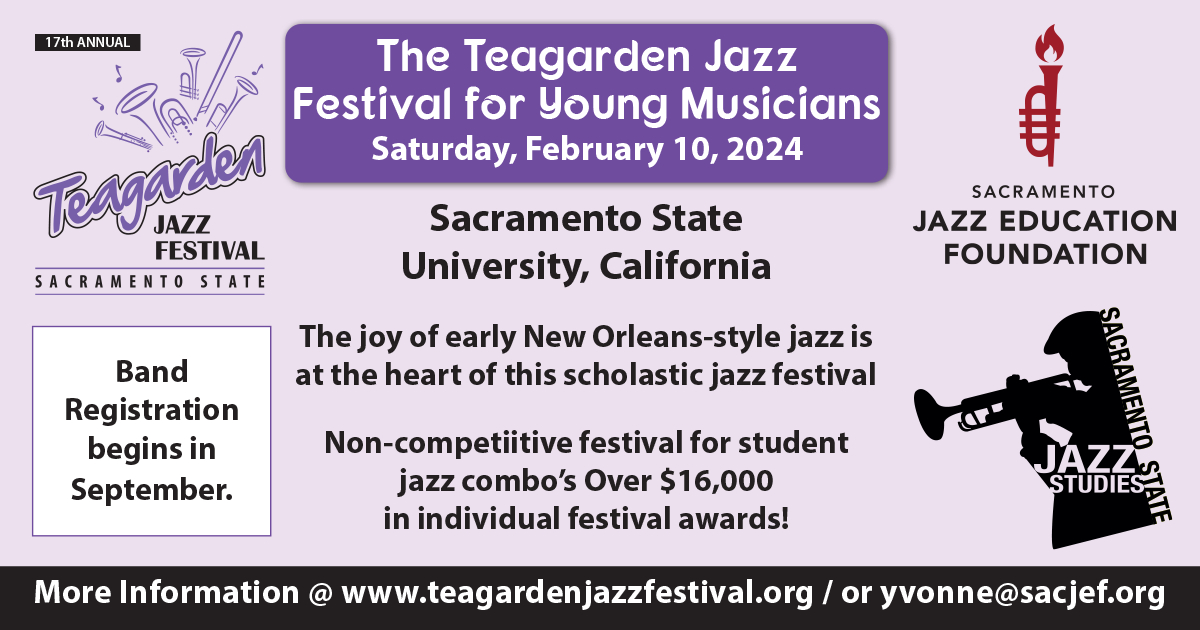 The gents lay out the verse and our two reeds play the lovely pop melody of the chorus in homophonic harmony. Brunies solos, sounding a bit more like Bix than before; the only weak spot in his ride is quoting "Five Foot Two" during the second half of the bridge.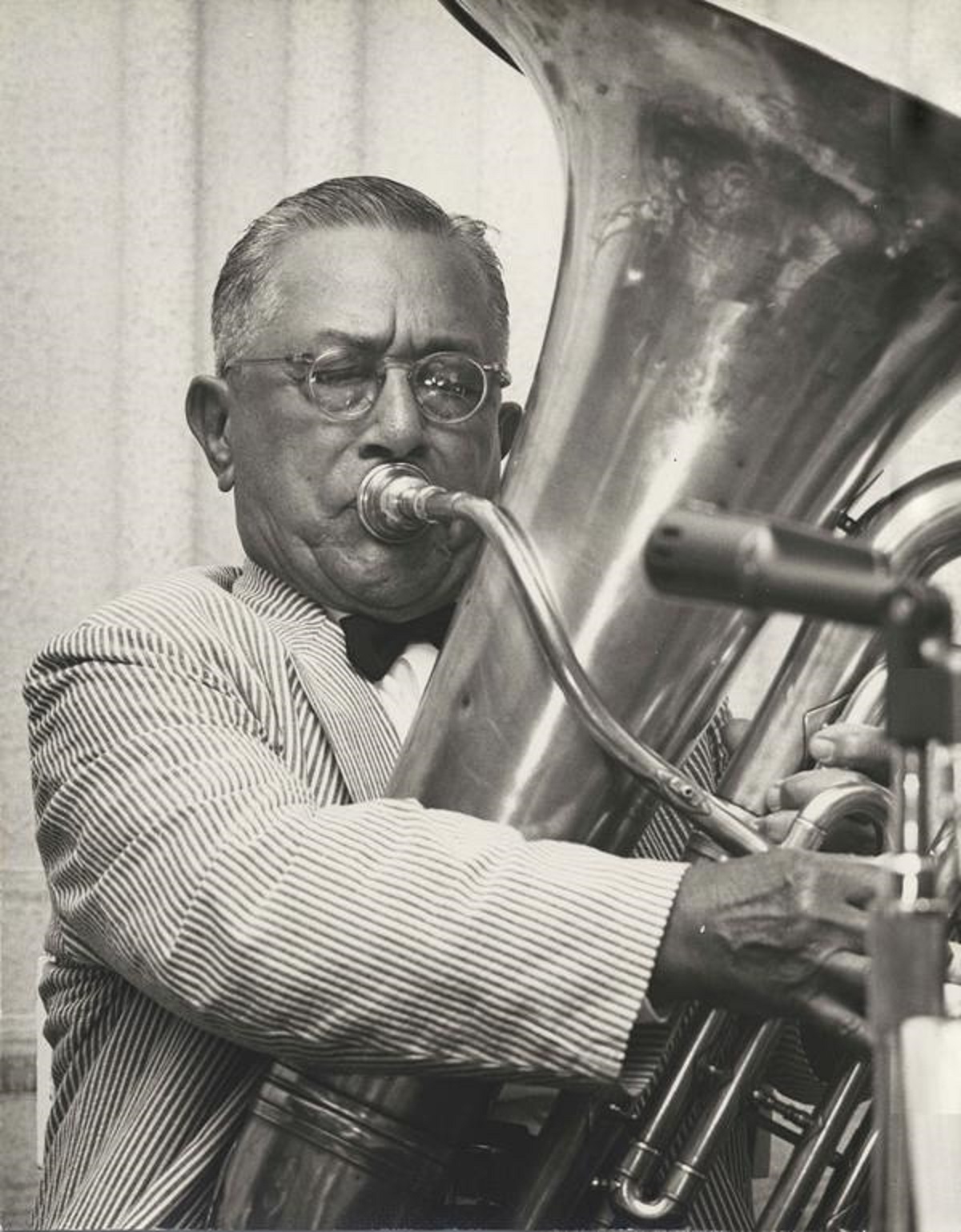 The propulsive tuba of Chink Martin keeps things kicking along throughout the track. Charlie Cordilla provides a solid clarinet solo (he's not credited with returning to the multi-instrumental status he had during the 1925 sides, but I hear two saxes on the opening statement of the chorus). The final ensemble has great polyphony from the horns, with Loyacano alternating between punchy phrases and high long tones. Brunies repeats his nod to "Five Foot Two" during the ensemble bridge (maybe he hadn't time to learn the actual melody?) and an authoritative tuba break by Martin leads us to the final eight bars with no extended ending or tag. Smooth, hot and bouncy!
Pianist "Red" Long brings the next tune in with four solo saloon-like bars and we're off with another pretty verse (and lovely voicing for the reeds behind the cornet). Joe Loyacano takes solo honors playing the chorus melody with a rich, plaintive sound. So "vocal" is the sound he produces that the ensuing vocal chorus by Johnny Saba (albeit with very nice lyrics) sounds rather thin to me, like he's some patron of the club who barged in to sing-along. The highlight is the ensuing two-reed chorus, with Loyacano once again playing the melody, now with more heat, providing a reference for the facile clarinet soloing of Cordilla. Brunies enters, playing hot with his sweet tone and leading the ensemble to another clean ending. The dancers must've loved that tempo! Hal, what do you hear on these first two recordings?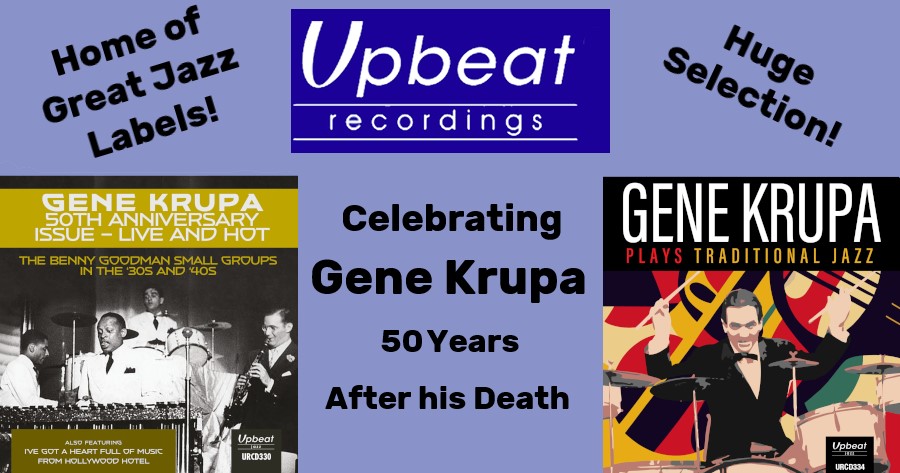 Hal Smith: I'm glad that you mentioned the "Bix" references in Abbie Brunies' playing on "When I'm Blue." I hear quite a bit of Red Nichols there as well. I wish someone would have asked him what he heard that inspired such a radical change in style. Also, the influence of "modern" music played by Bix, Red Nichols, and others is apparent right away, when we hear a whole tone break on the introduction!
Otherwise, that rhythm section is a real juggernaut—sparked by Chink Martin's brass bass. What a great player! Cordilla's clarinet solo reminds me of Prince Robinson's sound with McKinney's Cotton Pickers. Quirky and hot!
The melody of "I Want Somebody to Love" is attractive: sentimental, with a hint of New Orleans melancholy. But the performance is anything but sentimental or melancholy! The rhythm section kick-starts the proceedings. Johnny Saba's vocal is not "hot," but doesn't lower the musical temperature by much. Listen to how the whole band struts when Charlie Cordilla begins his solo. And what a wonderful out chorus—with the "old" Abbie Brunies playing those dynamic Keppard-like phrases.
"Love Dreams," the first side recorded on April 26, 1928, starts off like a Bix and Tram collaboration! Abbie Brunies once again changes his style, phrasing a lot more like Bix. The rhythm section responds with a real "sock-time" feel. Drummer Emmett Rogers channels Vic Moore, Vic Berton and Chauncey Morehouse. Clarinetist Sidney Arodin has a lighter, smoother sound than Charlie Cordilla. This whole performance indicates that the HHO was definitely listening closely to Bix, Tram and Nichols. And "Love Dreams" could have been recorded by any of them. What do you hear on this side, Jeff?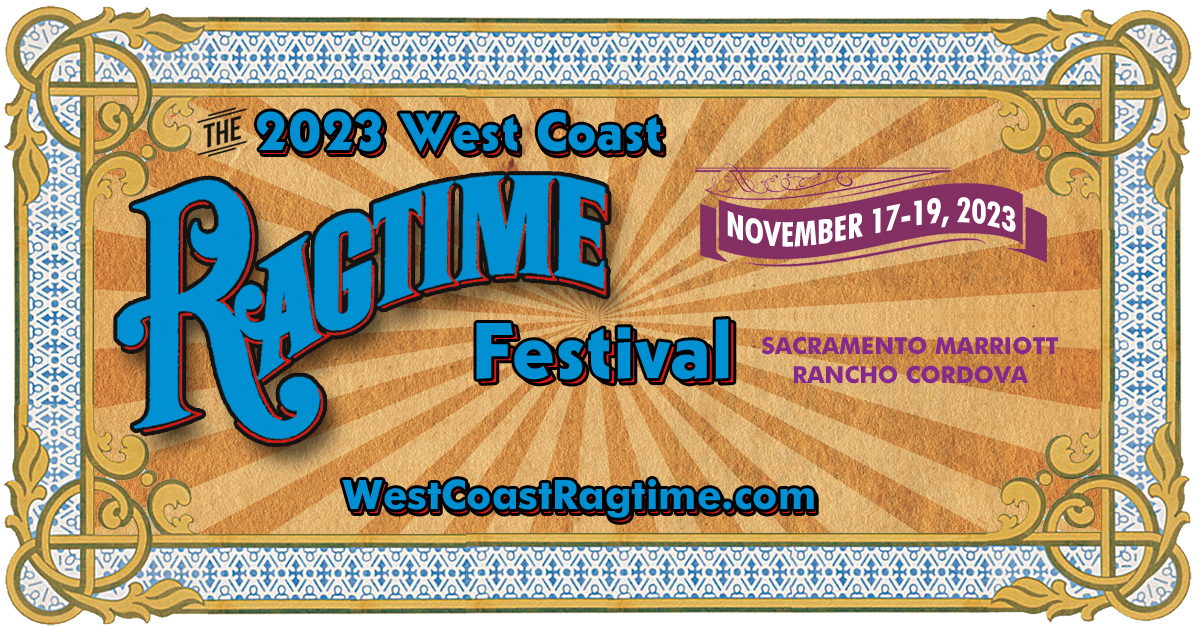 JB: I wholeheartedly agree this side could've been recorded by any of the northern white groups you mention, with two exceptions. Arodin's clarinet playing, though more temperate than Cordilla's, still has NOLA phrasing to my ears. Also, that final chorus has a drive that one rarely associates with the Bix and Co. crew. Having said that, we hear a big difference in the six months between the Oct. 1927 and April 1928 sessions and they HAD to be inspired from the sounds coming from up north.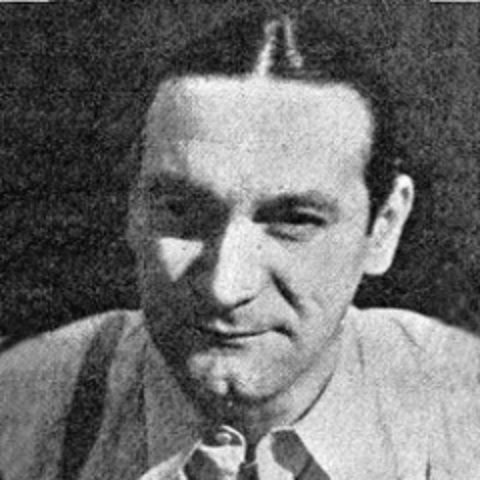 Their second tune from this date, "I Hate Myself For Lovin' You," is a sprightly number, while retaining that melancholia to which you've alluded, Hal. After another inventive (but again derivative of the Bix gang) intro, the ensemble plays the verse—with Arodin's facile noodling egregiously under balanced—then Loyocano's limpid alto playing the melody to the 40-bar chorus pretty straight. Brunies' backing (again sadly too far back) adds considerable interest to another quasi-crooning vocal by Johnny Saba. Arodin starts close to the melody, though he wraps up his half chorus with some nice improv. The remainder of that chorus, excepting the final two bar dancing tuba break, belongs to Red Long, in his best piano solo so far. The final ensemble is better balanced, and we hear beautiful polyphony from the frontline and jaunty choke cymbal from Rogers. I find the closing ensembles throughout these later dates to make my foot tap as my heart aches just a bit. What's here that I've left out, Hal?
HS: I think you covered everything on that side. By the way, Sidney Arodin made some wonderful records in the 1930s—especially the sides with Wingy Manone. He was an excellent, but very underrated New Orleans reedman. "Let My Lips Touch Your Lips," the final recording from Apr. 26, was originally rejected by Columbia (so was "I Hate Myself For Lovin' You"). I don't understand why they weren't issued at the time, but I am thankful that the rejected recordings are available on that Jazz Oracle CD!
"Let My Lips" sounds to me like a real New Orleans composition, with that touch of melancholy. After Loyocano's alto chorus, Arodin takes a beautiful solo. I almost hesitate to say it, because I don't mean to take away from Arodin's individuality, but this chorus sounds to me like something that our friend John Otto might play! Red Long plays an energetic, unaccompanied "modern" piano solo. Abbie Brunies and the rhythm section bring the tempo back down. Once again, Abbie is back in the older, "New Orleans" mode. This is a very enjoyable record.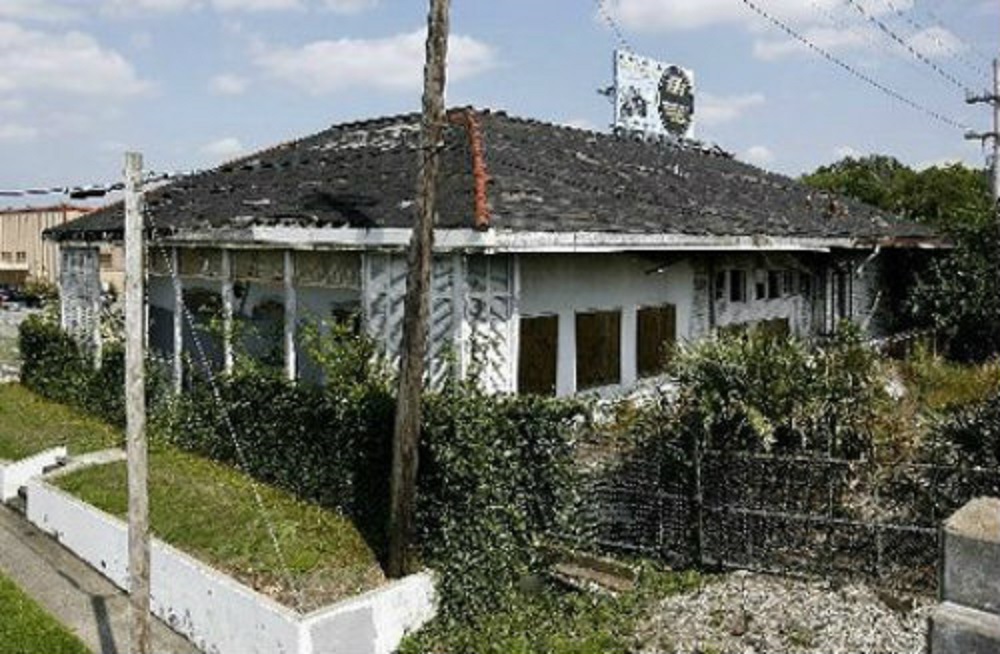 JB: They've gotten into a formula here: no longer are they playing the final 8 bars of the chorus; they're giving us an arranged intro (in the case "Let Your Lips," 6 bars worth), then ensemble verse followed by alto melody chorus, either vocal or clarinet solo into additional solos and one out. This homogeny doesn't bother me; it allows the listener to concentrate on the beauty of these melodies, accompanying harmonies, and the expert phrasing of our horn players.
HS: The Halfway House Orchestra recorded again the following day—Apr. 27, 1928—with Chink Martin switching to string bass. That makes quite a difference in the rhythm section sound, though we get to hear some fantastic bowing on the bass! The first side from the date, "I'll Go Back To That Dear Old Pal O' Mine," was also rejected by Columbia. (I wonder if the reason might have been the tempo settling on the first chorus.) However, listen to Chink Martin behind the alto solo. Shades of Steve Brown on "My Pretty Girl!" What catches your attention on this one, Jeff?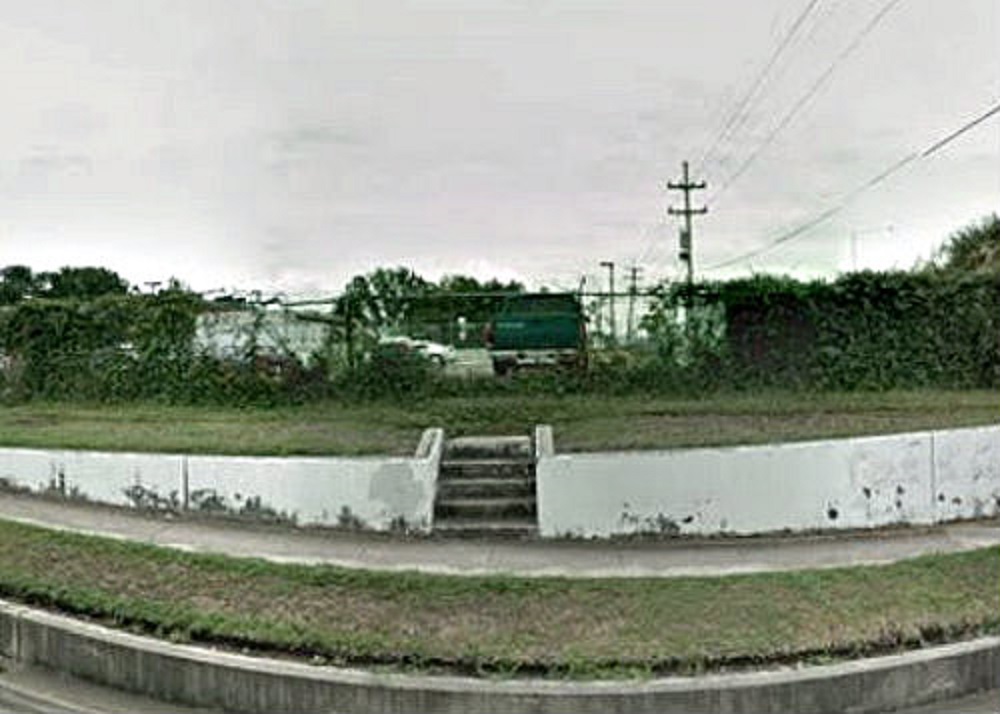 JB: Well, just as I was commenting on the formula, they break it! Red Long is still obsessed with the harmonies Jelly Roll Morton would feature in the following year's "Freakish," but all of a sudden there's a tin whistle, or boatswain pipe, followed by Brunies' muted solo rendering of the chorus into a closely arranged ensemble verse (NO fill-ins by any horns), then Saba's warbling away once again with great backup by Arodin, and then the highlight is an actual improvised solo by Loyocano—who was normally relegated to laying down beautiful melodic statements (during which I note your admiration of Martin's bass), leading into the loosest ensemble out chorus so far.
"Tell Me Who" has a dramatic 8-bar intro including three harmonized horn notes trading with choke cymbal for the first four measures and then two bars each of unaccompanied clarinet and piano. An ensemble verse leads into Loyocano's ubiquitous alto chorus melody (with prominent quavering vibrato) which precedes another Saba vocal with great low register clarinet backup and your aforementioned bowed bass. (I wonder if Saba had recently been introduced to Al Bowlly's 1927 recordings from across the pond? His delivery seems to be channeling the South African/British crooner.) Chink Martin keeps bowing from the vocal until the final chorus, when he starts slapping in 4/4 with abandon, herding the ensemble to the end with aplomb! Hal, is there anything you hear that I've omitted?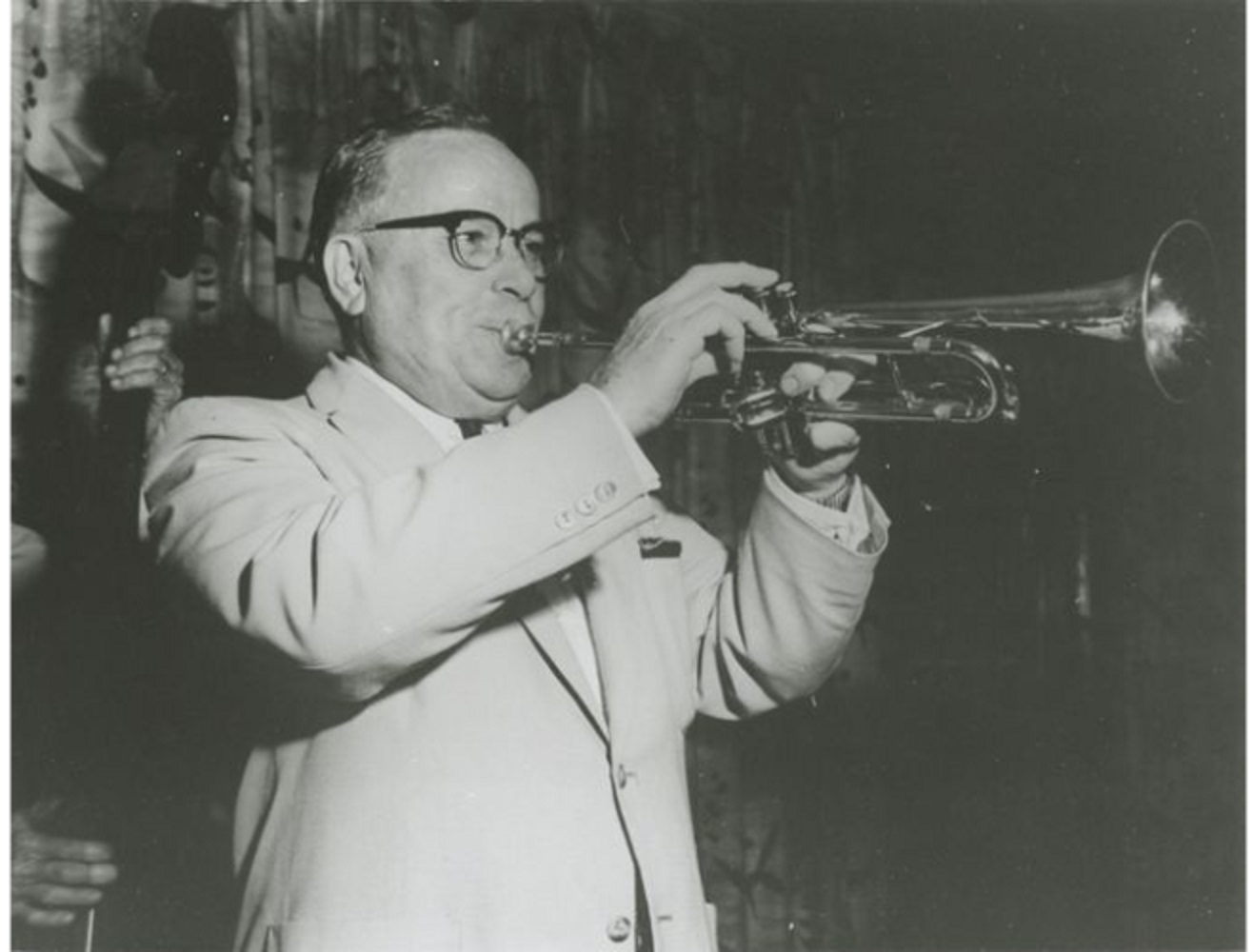 HS: We haven't singled out Angelo Palmisano for his wonderful banjo playing. I love that uncomplicated, straight 4/4! Abbie Brunies' muted cornet solo has the old New Orleans feel (again) and so does his playing on the out chorus, with Arodin weaving some nice harmonies around the lead. And I can't get enough of Chink Martin's bass playing—wow! Note that one of the composers is "Brunies" and I'll bet that it's Abbie rather than George, Merritt, Henry, or Richard!
The last side recorded on April 27 is another "Brunies" composition: "Wylie Avenue Blues." Interestingly, Chink Martin plays the syncopated slapped bass style near the beginning of the track, then switches to the bow. It's an interesting effect. Abbie Brunies' muted cornet solo owes more to King Oliver than Bix. Each reedman plays two excellent solos. On the final chorus, there is a neat trick where Arodin takes over the last couple bars of Loyocano's solo, there is an arranged break for the three horns, then Martin reverts to the slap style to take the song out.
JB: The HHO goes back to being HOT on this one! No more pretty titles or yearning lyrics; this one stomps mightily. The ensemble intro features a sinister rhythm and tonality into a 16-bar verse in Gm, Arodin noodling with aplomb. The first two chords of the chorus are a surprise (a Bb7 too G7…in Bb!!). There's increased solo time for the horns, especially the reeds, with only a four-bar ensemble out following the arranged break. Hearing the difference in this side, both stylistically and in terms of roadmap, makes one sorry there were only two more sides recorded by this wonderful aggregation.
HS: December 17, 1928, was the final recording date for the Halfway House Orchestra. They waxed two compositions by pianist Red Long: "Just Pretending" and "If I Didn't Have You." Chink Martin was back on brass bass, changing the rhythm section sound yet again. After the vocal on "Just Pretending," there is a marvelous alto sax-clarinet duet chorus. They continue blowing wild and free all the way to the end, over Abbie Brunies' great lead. You might have expected a real free-for-all hot tune as the band's last recording. But "If I Didn't Have You" is just a pleasant, bouncy performance. This is quite a contrast to the earlier recordings, like "Let Me Call You Sweetheart" and "Snookum!" Does anything on these sides stand out to you, Jeff?
JB: Hal, I'll reiterate that Red Long wrote some beautiful melodies and quality lyrics for the HHO. He receives composer credit for a third of their recorded output (and just under a half of the sides he actually played on) so I have a feeling that he had his (uncredited) hand in several of the other tunes as well. Further, the verses (and often first choruses) are expertly arranged to maximize the sound and I'm betting he had a good deal to do with that.
"Just Pretending" starts out lukewarm and climbs to a torrid temperature following the vocal, with that final ensemble fairly demanding that we dance around the room. Hot and propulsive. By contrast, "If I Didn't Have You" is sweet throughout. One finds oneself pining for the distant past when this music was the latest thing. I love Palmisano's single string backing on the vocal, and Brunie's muted melodic statement under Arodin's hot, angular soloing. Simply beautiful.
It intrigues me as well that the HHO's final recording was a medium-tempo pop standard, but perhaps they were unaware they would never again return to the recording studio? No matter what the tempo, this band of crack horn players, backed by what is perhaps the finest rhythm section on small group 1920s recordings, never had a dog; their tunes were consistently sweet AND hot. They'd begin by dripping honey and then effortlessly turn up the heat without getting louder or faster. A band for all comers; dance to them, listen to them: you're bound to be in heaven.
The good news is that HHO's music is garnering increasing attention; I know Andy Schumm, uniquely poised to present the material, has several of their tunes in his Chicago Cellar Boys book—the recent addition of Cellar Girl Natalie Scharf completes the exact instrumentation of the sides from the period we covered in this installment. Hal, any wrap-up thoughts you'd like to share?
HS: As you said, it's certainly possible that the musicians didn't know that the 1928 session would be their last. But they left plenty of "sweet and hot" music for us to enjoy. Besides the Cellar Boys (and Girl) versions of the HHO repertoire, I have seen several YouTube videos from the Whitley Bay Jazz Festival in the UK where the music of the Halfway House Orchestra was performed. It's good to know that there is interest in this great band here and abroad!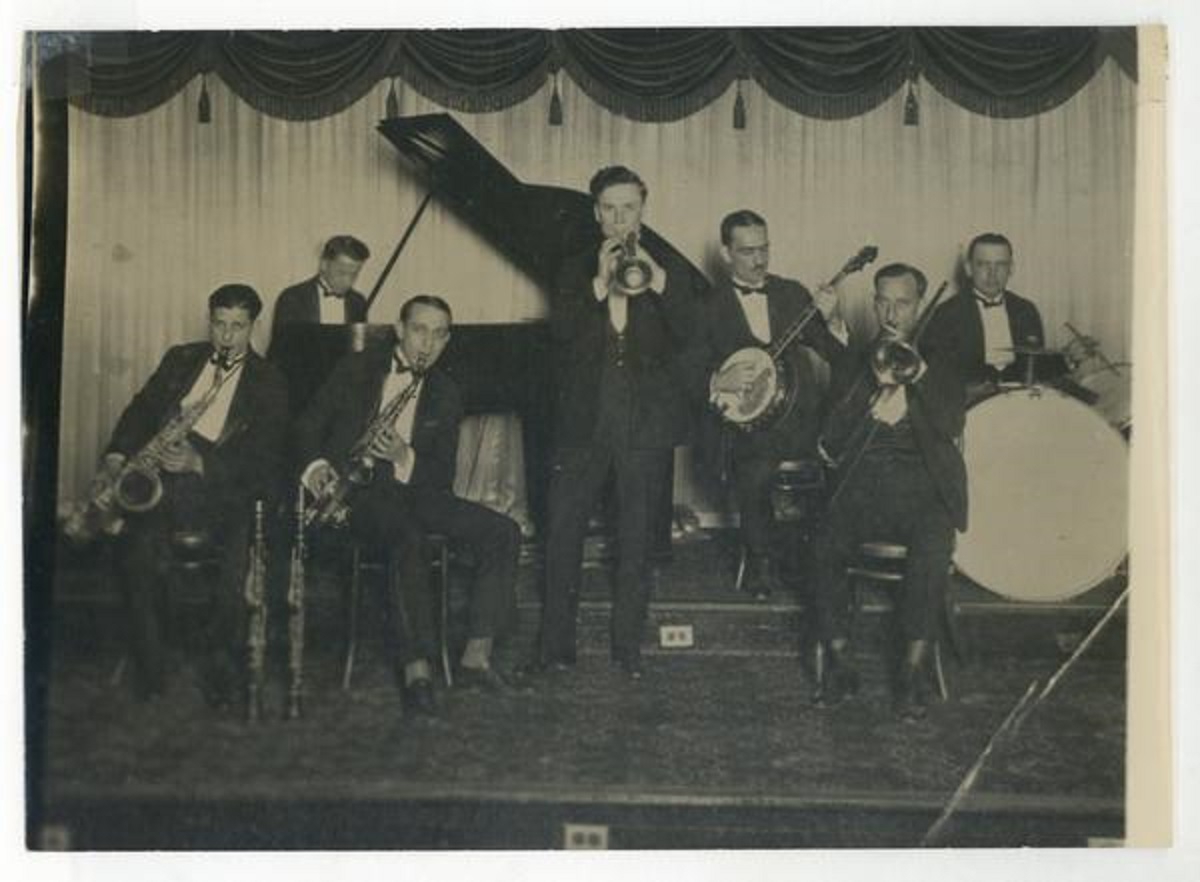 Speaking of New Orleans bands…Sometime I hope we can talk about the music of the New Orleans Owls. That's an ensemble I have always loved, and I even have a couple of personal connections to it!
JB: That, my friend, is a given! We'll front load the Owls in 2023. However, our next two columns will concentrate on Edward "Kid" Ory, from his earliest recorded contributions in 1922 through his flourishing in the 1940s and beyond!! Time to tailgate!!
---
The entire recorded output of the Halfway House Orchestra (including rejected takes) can be heard on Jazz Oracle CD BDW 8001.