We asked a random group of musicians what they did with their time during the 15 months of the COVID-19 pandemic and how they survived when there was no work to be had. Some of the answers were obvious. Practice! – Practice! – Practice! up to six-seven hours a day. Meet in a local park for informal jam sessions or arrange for on-line streaming sessions. Catch up on long-deferred projects. On-line teaching lessons. Part-time jobs not involving music. Go overseas where there are less restrictions. More family time. Regarding finances: draw on savings, have a working spouse, applied for unemployment insurance benefits; government COVID relief programs and checks helpful, although provided only temporary relief. As one musician said, "You have to be inventive, and it's important not to lose your contacts."
Stephanie Trick and Paolo Alderighi holed up in their home in St. Louis to relax after their busy schedule of touring and concerts and to catch up on a number of musical and non-musical projects. One of their projects involved adapting classical music to their four-hands piano performances. They started a YouTube channel and worked on expanding their use of the Internet, including Zoom programs. They missed "the enthusiasm of live audiences and the realization that every concert is special."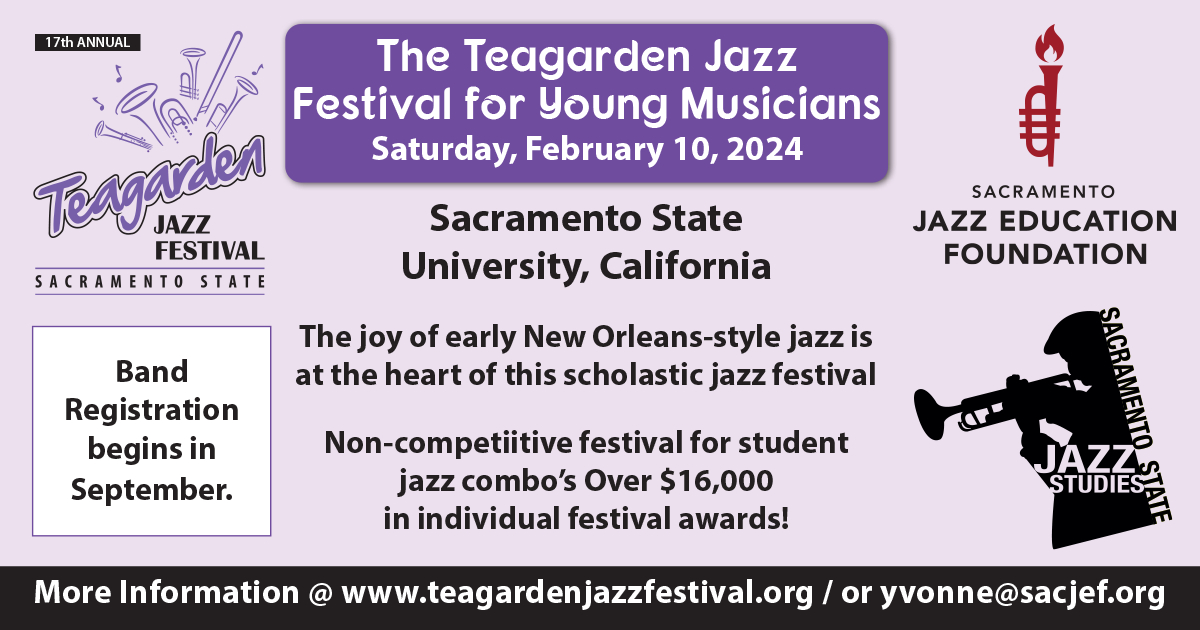 "Live within your means"
Having lost 60 weeks of work on the road over the past two years, drummer Danny Coots remains upbeat, observing, "We've all been wounded by the Pandemic, but we shouldn't take it personally. It wasn't something over which we had control. Things are beginning to open up and are taking off, although people are still gun-shy about traveling and attending festivals. It shouldn't prevent us as musicians from improving our individual skills and techniques." He practices seven hours a day and combines cooking and jamming with two other musicians several times a week. He also stressed the importance of living within one's means, saying he does all the repairs and maintenance at his Nashville home, and even cuts his own hair.
Guitarist Howard Alden, who normally spends half the year on the road, was able to enjoy some quiet family-time in his new home in Chandler, Arizona. Taking advantage of modern technology, he did on-line teaching and concerts, but missed the communication that exists between artist and a live audience. He felt that people tended to reach out more having gone through the restrictions brought on by the Pandemic.
Tom Rigney of Flambeau fame acquired a new French violin, continued to compose new material, and mostly performed at outdoor concerts. He had to replace Steve Park and Dan Caron in his band, which now includes Caroline Dahl (piano), Anthony Paule (guitar), Sam Rocha (bass), and Brent Rampone (drums).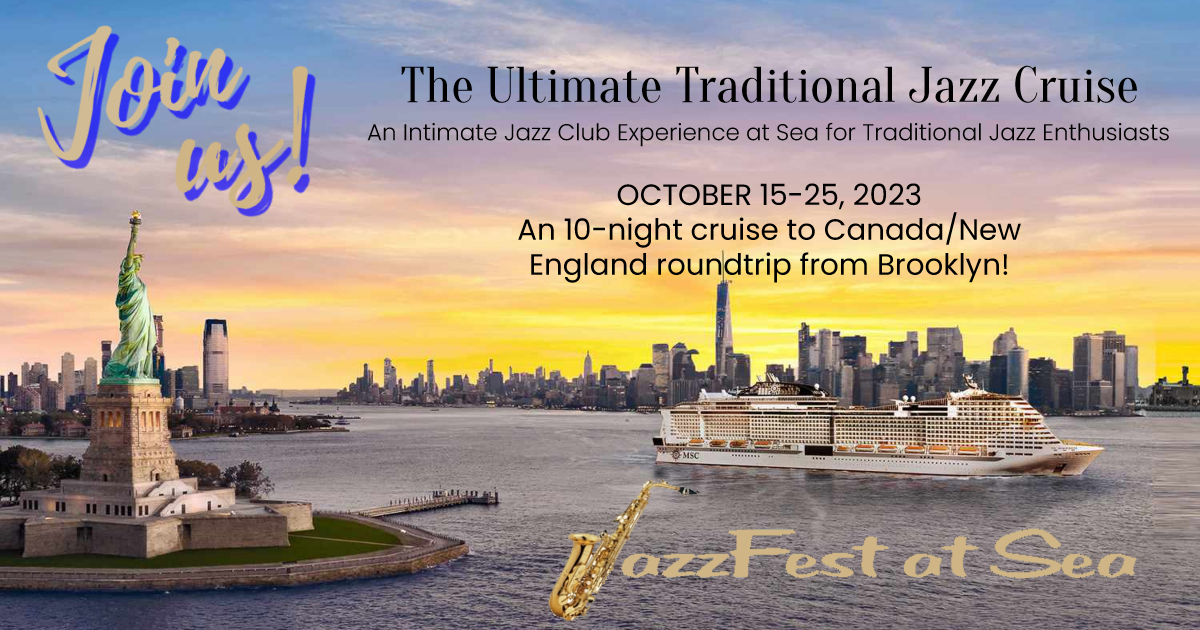 Commissions for Original Songs
Pianist Rossano Sportiello gave private lessons, had a weekly streaming concert with fellow musicians, and accepted commissions to compose original songs requested by fans for birthdays, anniversaries and special events.
Acknowledging that occasionally there were days when it was hard to get out of bed to take on meaningful projects, super sax-clarinetist Dan Levinson totally reorganized his music library, a task he had previously performed for Dick Hyman shortly after he graduated from college. The 2020-21 version involved scanning all his charts and arrangements, reviewing 50 years of photographs, and listening to and cataloging 600 CDs. He also organized and downloaded his father's photography files. He joined other musicians for impromptu concerts in Central Park, saying it was "great just to play before real people." Wife Molly Ryan was busy taking flight instruction as a forerunner to becoming a commercial airlines pilot.
Musicians' Hobbies
Hobbies also helped musicians pass the time during the Pandemic. Clint Baker and Hal Smith are train buffs. Vince Bartels is building a 1971 Corvette, and Bill Clark, who can no longer hike the 14,000-foot mountains of Colorado, is rebuilding a 1965 VW deluxe transporter bus, which he has owned since 1972. Mike Vax combines photography with his travels over the backroads of rural Arizona and Utah. Mike also owns a 2008 Mazda Miata, which won a Best in Class trophy in an automotive competition. Greg Wing flies tour groups over the Grand Canyon from his Las Vegas base.
Other pastimes mentioned in an informal survey included golf, sailing, gardening, video games, amateur radio, meteorology, studying Italian, buying and selling coins, scuba diving, watercolor painting, metal detection, tropical fish, whittling, and among the more unusual: playing 10 games of chess daily, and "picking up heavy things and moving them around."
♫ ♫ ♫ ♫ ♫
The United States is not alone in having festivals cancelled. Our jazz friends in Great Britain are facing similar fates as indicated by the following notice cancelling the annual festival in Pershore, a market town in Worcestershire, England, on the banks of the River Avon, 114 miles northwest of London.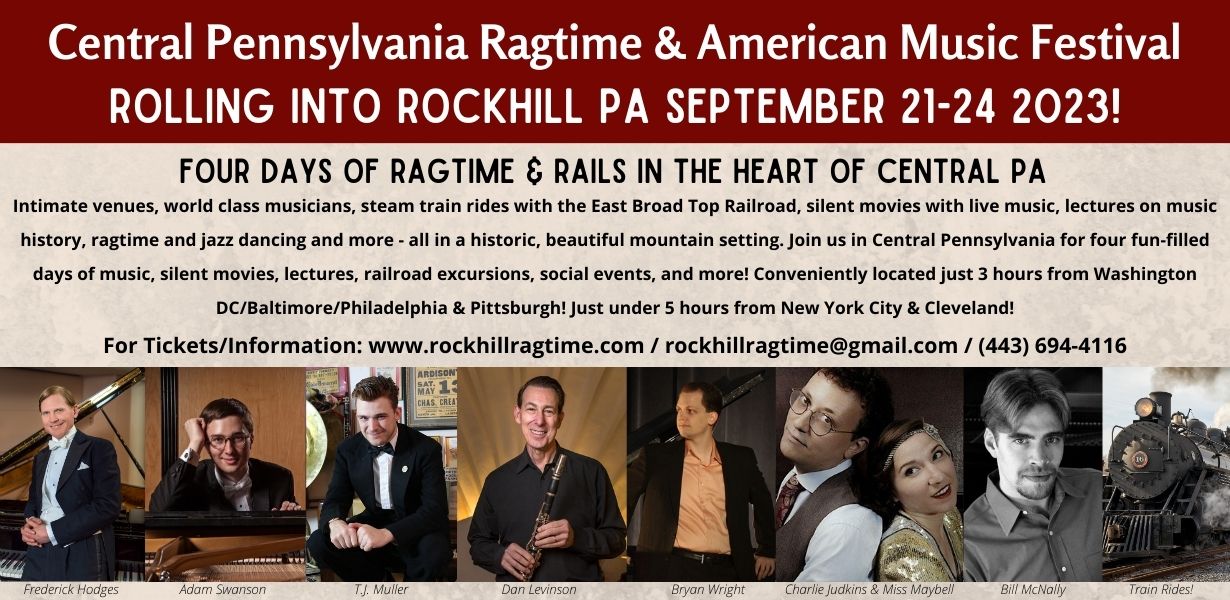 "We are saddened to announce that Pershore College, our unique venue for the last 14 years, is unable to host Pershore Jazz due to operational issues. The on-site accommodation at the College is scheduled to be occupied by agricultural workers in the summer months. The College bar is no longer available, catering has been outsourced, and the field used for siting caravans and motorhomes is designated solely for sports activities.
"Our inability to provide accommodation for musicians and audience as well as the security and control implications of having non-festival residents on-site over the festival weekend are too onerous. These factors have led us to the unhappy conclusion that we unable to present a festival as we had planned.
"As for the future, Pershore Jazz will continue to provide a programme of monthly club nights, supplemented with some additional singular events during the year, especially in August time, with the sincere hope that you will still be able to enjoy the broad spectrum of bands for which Pershore Jazz is well known, albeit on a smaller scale."
♫ ♫ ♫ ♫ ♫
George Wein, who passed away this past September at the age of 95, was running the Storyville Jazz Club in Boston in 1954 when he was approached by tobacco heiress Elaine Lorillard about putting together a weekend of jazz because "the summer scene in the resort community of Newport, Rhode Island was terribly boring." With a donation of $20,000 from the Lorillards, and a lineup that included Billie Holiday, Dizzy Gillespie, Ella Fitzgerald, and Lester Young, the open-air festival made a mere $142.50 in profit that first year, and only because Wein forewent his fee. Such was the beginning of the Newport Jazz Festival that would go on to become an institution, creating a template for future music festivals around the world.
♫ ♫ ♫ ♫ ♫
The tables are slightly fewer in number. The air filtration system is new. But when the Village Vanguard reopened in September, the air hung heavy with the metaphorical weight of musical history — and the promise of history to be made. After 18 months shuttered to the public during the pandemic, the 85-year-old temple of jazz was again welcoming the music's devotees at Seventh Avenue South in  Greenwich Village. The club was opened on February 22, 1935 by Max Gordon, originally presenting folk music and beat poetry, but it became primarily a jazz music venue in 1957. It is the oldest operating jazz club in New York City today.
♫ ♫ ♫ ♫ ♫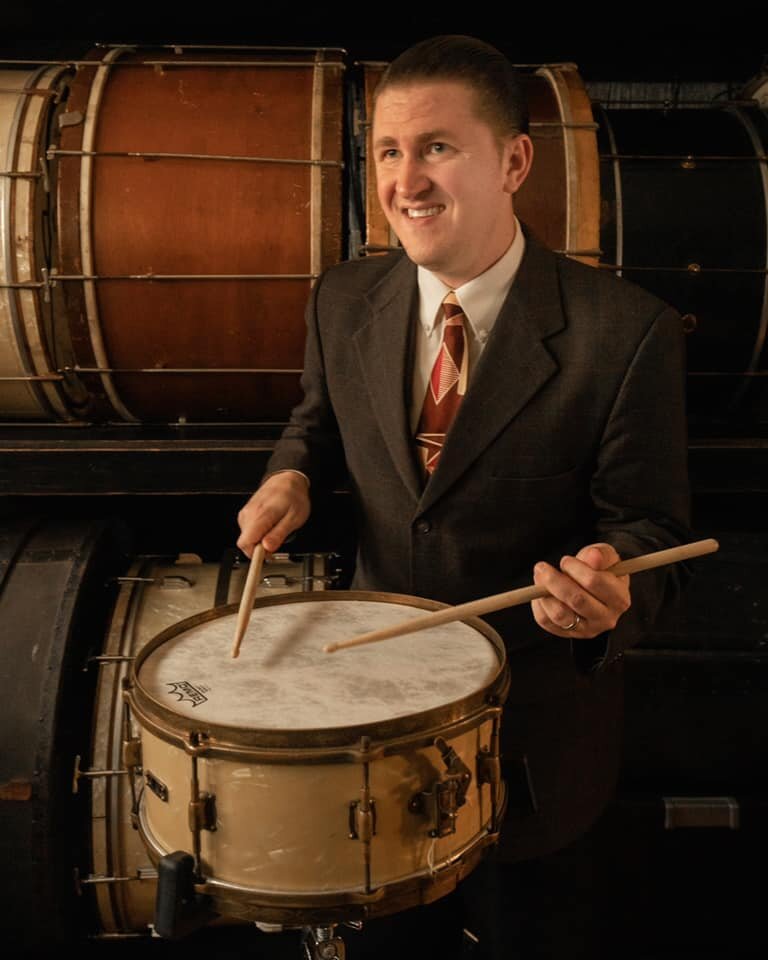 Josh Duffee and his Graystone Monarch Orchestra paid tribute to Bix Beiderbecke at the 50th Bix Beiderbecke Memorial Jazz Festival in Davenport, Iowa by observing a moment of silence at the exact moment 90 years ago that Bix passed away at 9:30pm EST on August 6, 1931, in Queens, New York at the age of 28.
Josh read some background on the legendary trumpeter leading up to the time of Bix's passing and the moment of silence, after which the orchestra played "Singin' the Blues" with Josh proclaiming, "BIX LIVES!"
♫ ♫ ♫ ♫ ♫
Bill Clark is observing his 35th year as leader of Denver's Queen City Jazz Band. One of the longest-running bands still performing, QCJB was founded by the late Alan Frederickson in 1958. A retired professor of music at the University of Colorado-Denver, Bill Clark joined the band in 1985. He had earlier played in the UC Denver Clam Jumpers, one of the nation's top college Dixieland bands at the time, and toured with the original Your Father's Mustache band.
Bill reports that the Bull & Bush Brewery in Glendale, Colorado no longer features music on Sunday nights, a staple for Denver-area jazz fans for the past 50 years.
♫ ♫ ♫ ♫ ♫
The Stan Kenton Legacy Band led by Mike Vax will take to the road for its 24th tour March 24-April 15, 2022, presenting concerts and clinics in schools and universities in seven midwestern and southwestern states in keeping with Kenton's commitment to jazz education.
According to Vax, "Stan hated nostalgia and stipulated that he didn't want a ghost band traveling around playing his hits. We do play some of his music, but also present fresh new material as well as old favorites arranged in the Kenton style. We are carrying on his tradition of dedication to creative music and to jazz education. The goal of the band is to perform meaningful music, talk about the jazz heritage in America, bring jazz music to young people, and offer our audiences a relaxed, entertaining experience."
The Stan Kenton Legacy Orchestra is made up of musicians who played with Kenton when he was alive, plus musicians who also played with Maynard Ferguson, Woody Herman, Count Basie and other "name" bands. It was 80 years ago during Memorial Day weekend of 1941 that the Kenton band gave its initial performance at the Rendezvous Ballroom in Balboa Beach, California.
♫ ♫ ♫ ♫ ♫
Music education stimulates, challenges, and enriches our young people during their formative school years; the values last a lifetime.