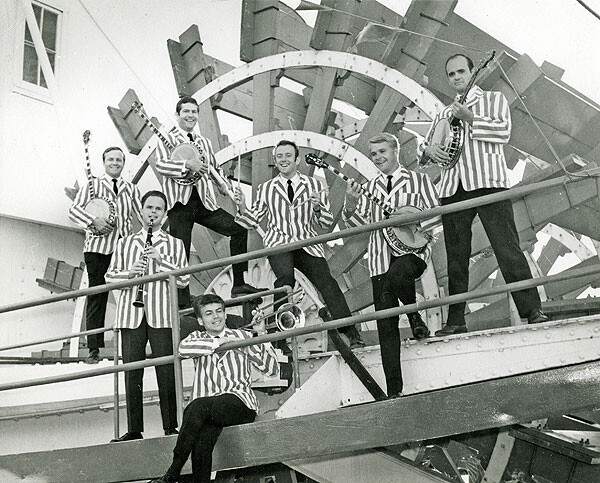 The Barbary Coast Dixieland Jazz Band holds a special place in Minnesota music history—and not just because its members were inducted into the Minnesota Music Hall of Fame in 2001. The band has been cranking up the energy level in area churches by performing at more than 2,000 religious services over the years as well as at festivals and gigs across the nation; the 1979 Special Olympics in Washington, D.C.; performances for President Ronald Reagan and then-Senator Hubert Humphrey; and a goodwill tour to Japan in 1980.
The band had its origin in 1967 when Dick Peterson and a group of fellow banjo players began performing in St. Paul as "Doc Wesley's Barbary Coast Banjo Band." It morphed into the Barbary Coast Dixieland Band in 1986, adding clarinet, trumpet, trombone, bass, and drums.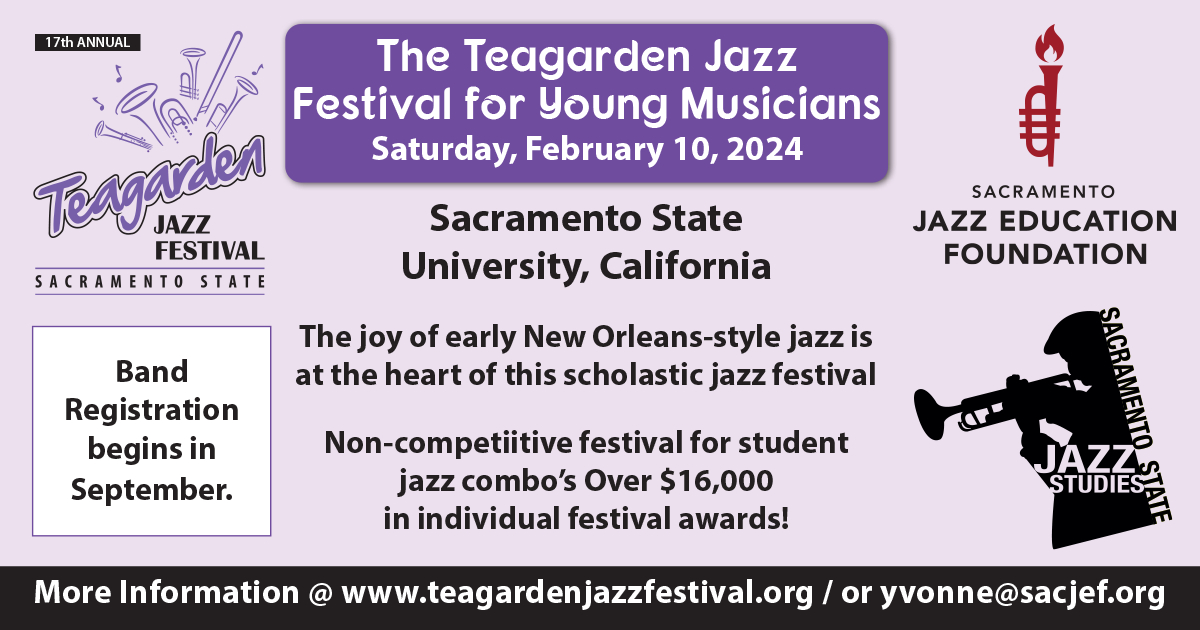 The group typically played festivals, nightclubs, corporate events, and the Minnesota State Fair. One member was a church music director, and in the early 1980s, asked them to perform at the annual conference of pastors and faith leaders of the American Lutheran Church. It took off from there, and the band has averaged 40 church services a year since 1984.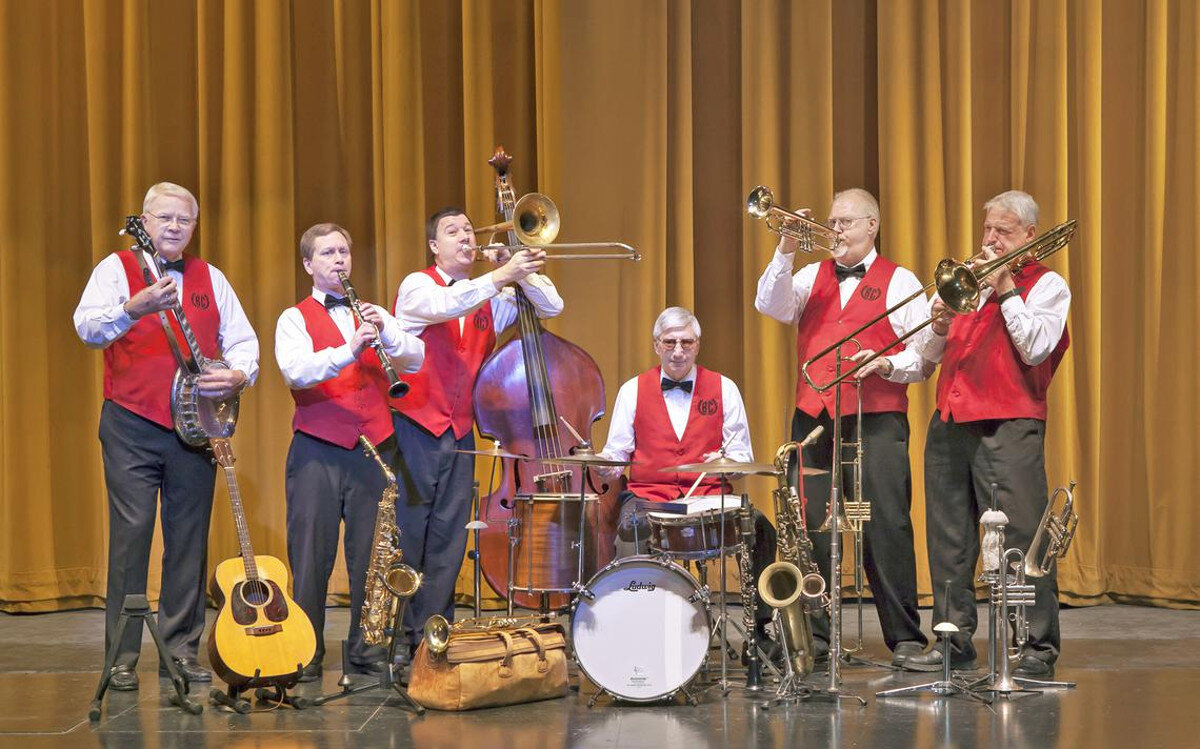 But this past December, after 52 years on the bandstand, the Barbary Coast Band ended its long run when it performed at a Bloomington senior housing complex. "It's bittersweet to stop," leader Dick Peterson lamented, "but we have wonderful memories. This is happy music. We've had a ball all these years."
At the band's final performance, Peterson, the lone surviving founding member and one of the few left-handed banjoists in the country, reminisced on how the band got started and its church ministry, marveling that there never were any personal conflicts, saying "Just good music!" The average tenure with the band of the six current members is 36 years and nine months.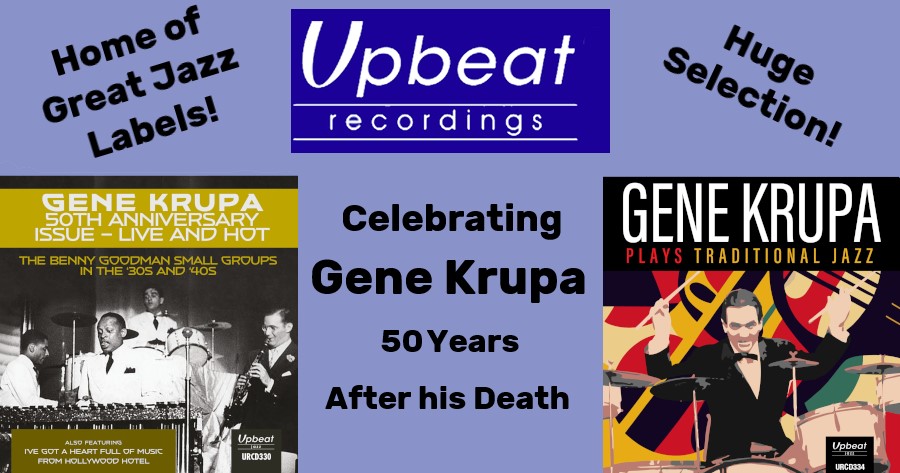 There is a ray of hope in that Jim ten Bensel, the trombonist-cornetist and vocalist in the band, is creating a group to continue performing at the religious services. It just won't be the Barbary Coast Dixieland Jazz Band.
♫ ♫ ♫ ♫
Clint Baker was on a panel at the 2020 Jazz Congress in New York City last month, discussing his role with the San Francisco Traditional Jazz Foundation Collection. Clint is listed as one of three SFTJF curators along with Hal Smith and John Gill. Established in 1981, the Foundation's purpose has been the collection and archival preservation of thousands of rare photographs, unique recordings, musical arrangements, magazine and newspaper articles, and memorabilia related to the mid-20th century rediscovery of Traditional Jazz in San Francisco.
♫ ♫ ♫ ♫
The 85-year-old Ellis Marsalis, a New Orleans musical legend and patriarch of one of the most famous jazz families, is cutting back on his appearances at Snug Harbor on Frenchmen Street, where he has held forth on Friday nights for the past 30 years. Starting in January, he plans to limit performing to 35-minute sets as a special guest with other groups a couple times a month at Snug Harbor.
♫ ♫ ♫ ♫
High in the Rockies of Colorado, the Pikes Peak Jazz and Swing Society celebrated its 35th anniversary on January 12 with music by the PPSS All-Stars, followed by a jam session.
♫ ♫ ♫ ♫
Viola Smith, the centenarian drummer who was interviewed and profiled for this newspaper by Dan Barrett over a year ago, celebrated her 107th birthday on November 29, 2019. Born in 1912 as one of 10 children, she initially played in a family orchestra that performed in vaudeville and movie theaters in the 1920s.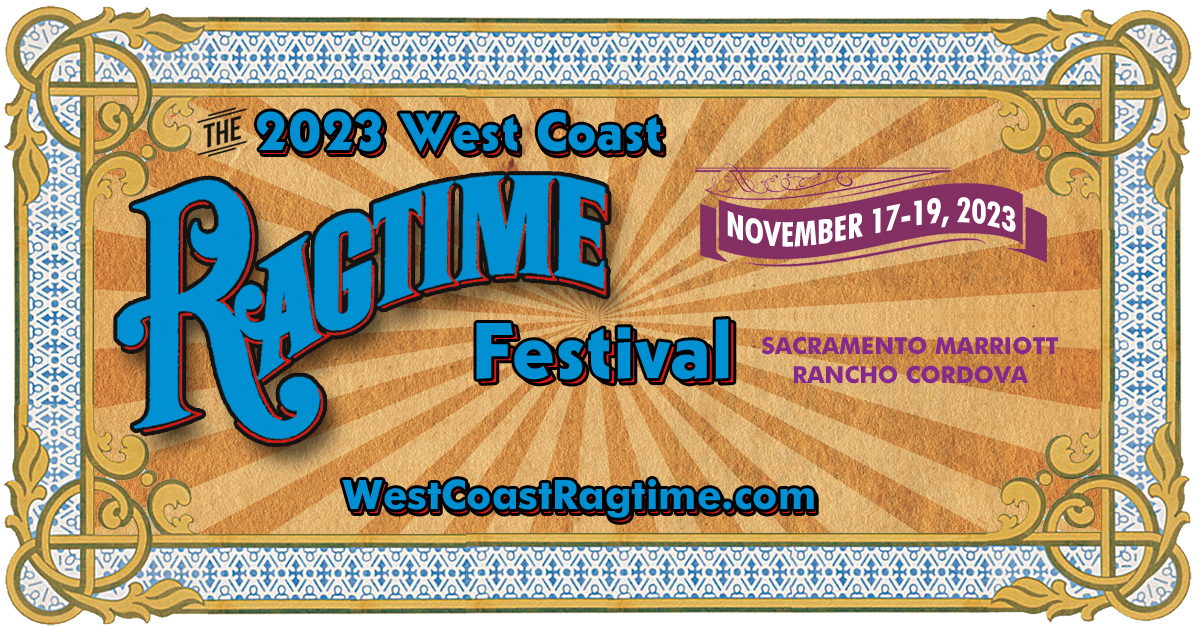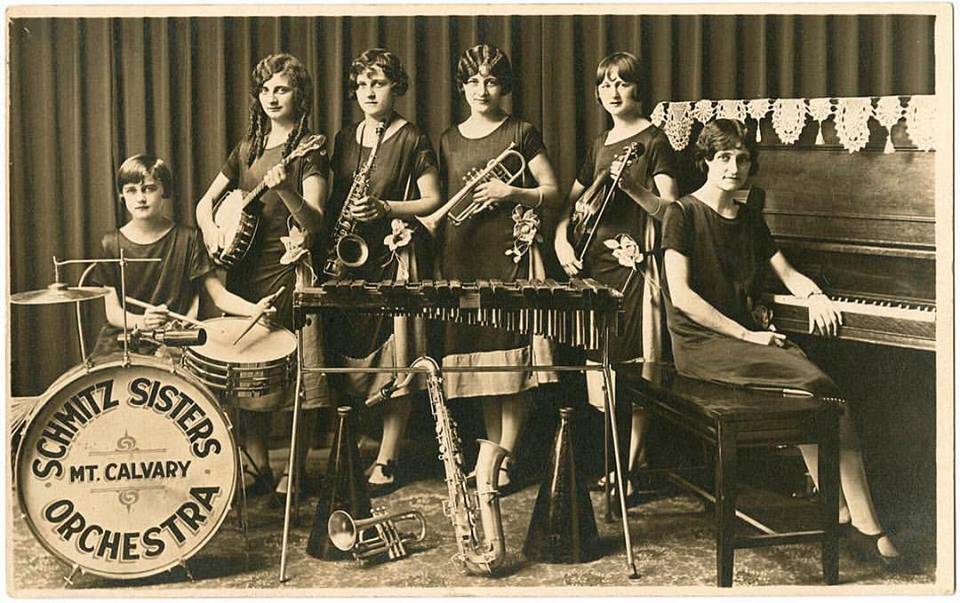 Her first big break was appearing on the Major Bowes Amateur Hour, which led to her forming an all-girl orchestra. She later joined Phil Spitalny's Hour of Charm Orchestra. She remained an active drummer well past the age of 100 and now lives in Costa Mesa, California.
♫ ♫ ♫ ♫
Festival director Bill Adams reported, "Despite our brutal San Diego winter and a hotel in shambles, our 40th annual San Diego Thanksgiving Festival was a rousing success!" It was also a significant occasion for proud father Clint Baker, who pointed out that he missed the 2000 festival when his twin children—Ramona and Riley—were born. Nineteen years later, he had the pleasure of seeing both performing in the Festival lineup.
♫ ♫ ♫ ♫
Always looking for ways to market the Sun Valley Jazz & Music Festival, Carol & Jeff Loehr have created the Ambassadors of Fun to generate new attendees to the annual event. When any supporter of the Festival gets someone who has never been to Sun Valley to purchase a five-day, general admission pass, both the new attendee and the Ambassador receive a 25% discount on their passes. So if the Ambassador gets four new people to sign up, their all-events pass is absolutely FREE. The 2020 dates are October 14-19.
♫ ♫ ♫ ♫
One problem with which festival directors have to deal is maintaining a comfortable temperature in the venues. As Helen Daley, Arizona Classic Jazz Festival director, points out, "It's almost impossible to make the temperature in the venues comfortable for everyone."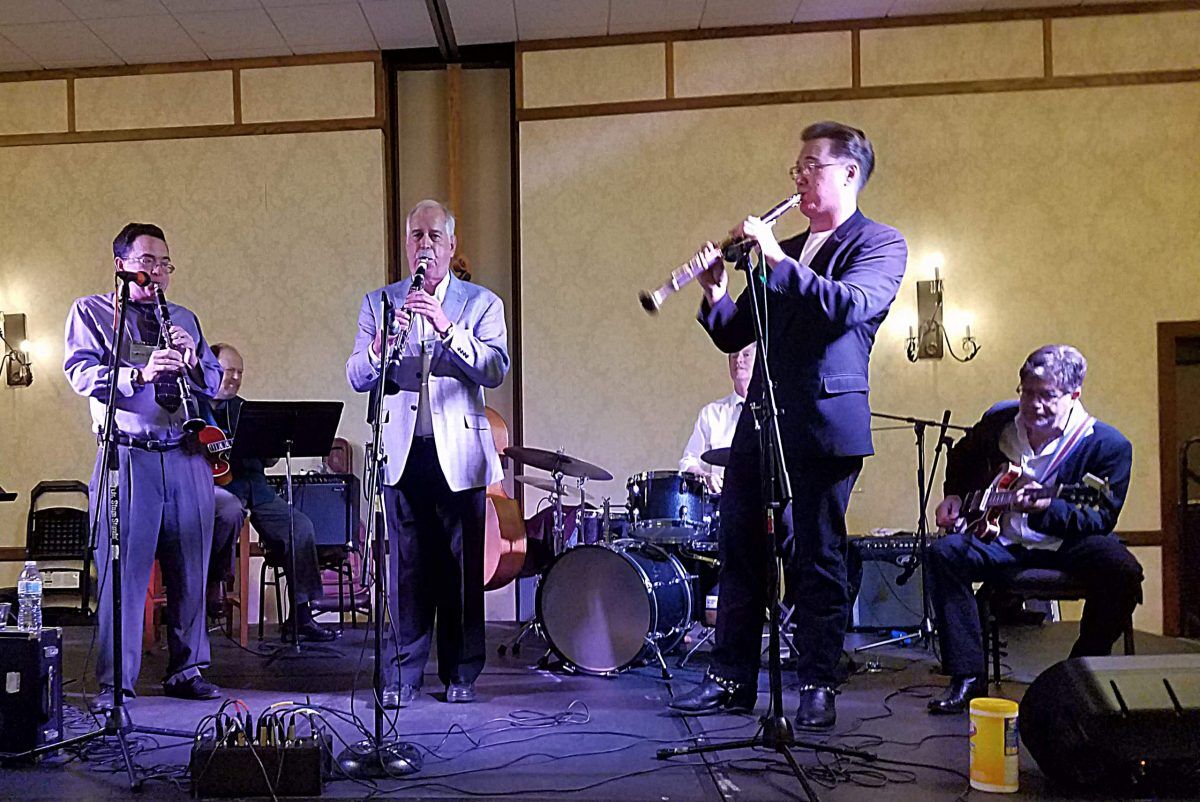 Her solution: "We've purchased some throws to cuddle under if you are comfortable. Ask for one at the Sound Table to use for the weekend. But please return or purchase for $10." The 2020 ACJF dates are November 5-8 at the San Marcos Resort in Chandler.
♫ ♫ ♫ ♫
More than 22,000 musicians have performed at the New Orleans Jazz & Heritage Festival since it was first held in 1970. This year's event is scheduled for April 23-May 3. Among the extensive list of performers who will appear are the Beach Boys, Trombone Shorty, Preservation Hall JB, Banu Gibson, Ellis Marsalis, Arturo Sandoval, Elvis Costello, the Dirty Dozen and Rebirth Jazz Bands, and the Count Basie Orchestra.
♫ ♫ ♫ ♫
B Squared Harlem is billed as Harlem's newest speakeasy, located at 271 West 119th Street and specializing in casual fine dining with a Prohibition theme. Boasting "the Best Cocktails Above 59th Street," one of its craft cocktails is the "Rock & Rye" that features a clove-studded orange peel and rock candy that is torched into the drink. According to the restaurant's promotional material, "the dining area has a quaint speakeasy vibe that hosts a small window, allowing guests to peek into the kitchen to see culinary magistracy."
♫ ♫ ♫ ♫
"When I first met Benny Goodman he wouldn't talk about anything but clarinets, mouthpieces, reeds, etc. When I tried to change the subject, he said 'But that's what we have in common. We both play clarinet.' I said, 'No, Benny, that's where we're different. You play clarinet, I play music.'" – Artie Shaw