He was one of the hottest trumpeters to emerge from the late 1920s, a major attraction at jam sessions, and a superb blues singer. But Hot Lips Page never really broke through to become a major star despite his talents and the admiration of his fellow musicians. Fortunately, many of his recordings make it possible for today's listeners to discover how great he was.
Oran Thaddeus Page was born in Dallas, Texas, on Jan. 27, 1908. His mother, who had been a school teacher, gave him his first music lessons. Page originally played clarinet and saxophones but settled on the trumpet when he was 12. His earliest experiences performing in public were with a kids' band in Dallas led by drummer Lux Alexander. Page attended high school in Corsicana, Texas, and for a period also worked in oil fields. Not too surprisingly, he found that he much preferred playing music.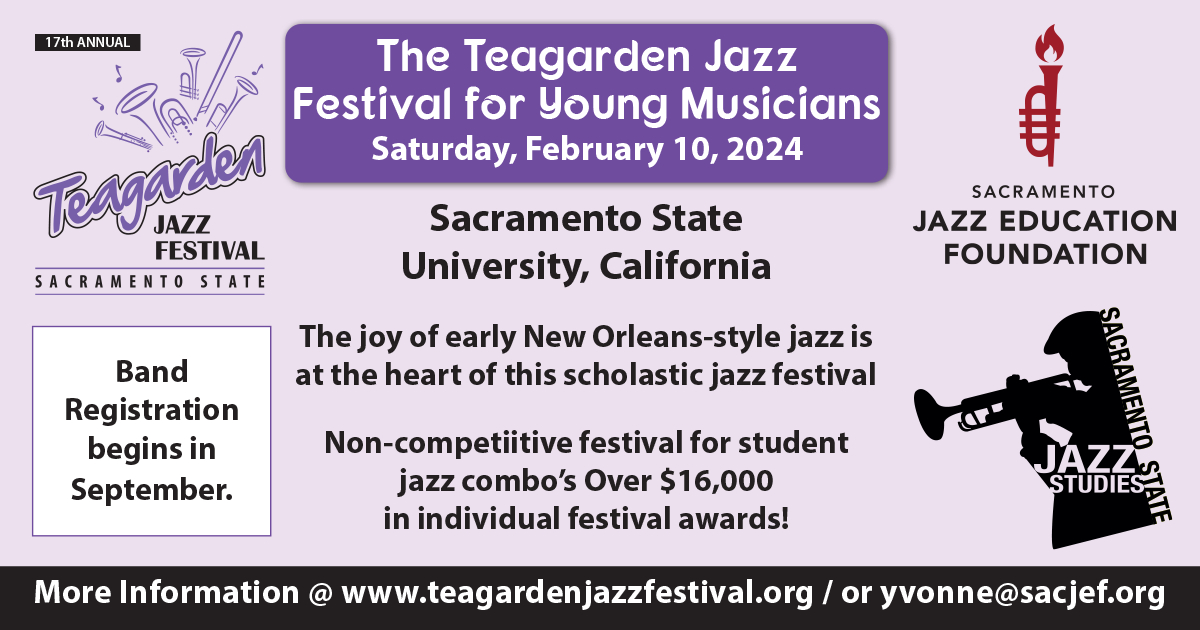 At 15, Page became a professional musician, touring with Ma Rainey. He visited New York for the first time with Rainey and freelanced in the South, working in Shreveport with Goog and his Jazz Babies and in New Orleans with French's Jazz Orchestra. He played trumpet at circuses and minstrel shows and had opportunities to tour the Southwest and accompany Bessie Smith and Ida Cox, learning how to sing the blues directly from the very best. While Louis Armstrong became an important influence on his trumpet playing by 1927, Page always displayed his own musical personality both in his horn and in his singing, developing into an exciting performer.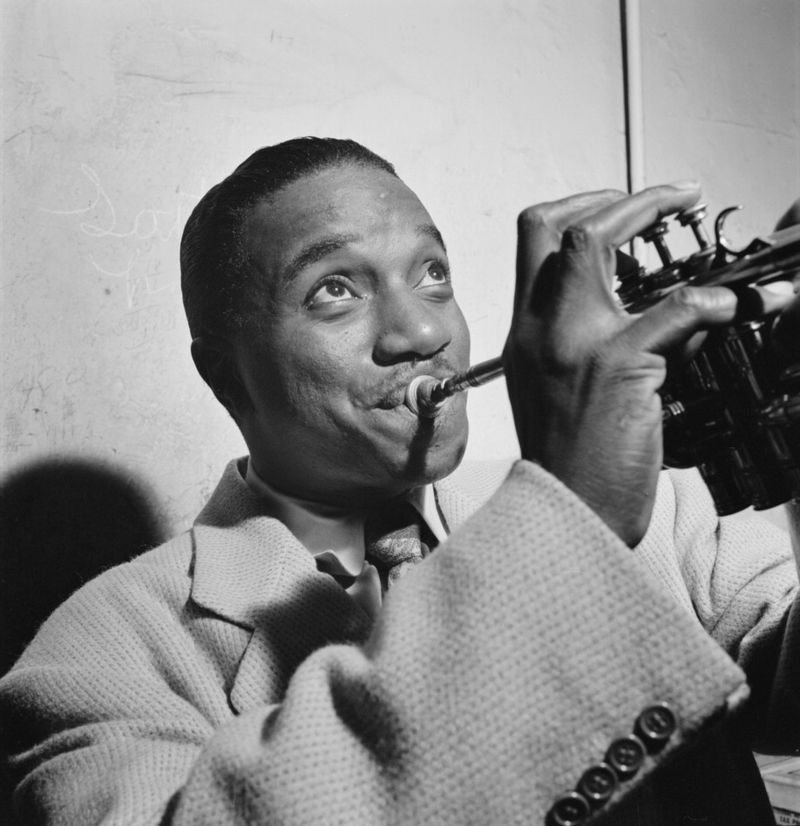 While Page attended Texas College for a time, he also played jobs with Troy Floyd's territory group in San Antonio and worked throughout Texas with Sugar Lou and Eddie's Hotel Tyler Band. During this period he gained the lifelong nickname of "Hot Lips" (some musicians simply called him "Lips") due to his crowd pleasing solos.
On Nov. 10, 1928, Hot Lips Page made his recording debut on the only session ("Blue Devil Blues" and "Squabblin'") that exists of Walter Page's Blue Devils which was based in Kansas City. Walter Page (who was not related to Hot Lips) had heard the trumpeter with Sugar Lou and Eddie's group a couple years before and had him join the band in 1927. Hot Lips immediately became a popular attraction in Kansas City, not only playing with the Blue Devils but starring at many after-hours jam sessions. He had tireless energy, an extroverted and soulful style, and could sing the blues as well as most full time blues vocalists, fitting in perfectly with the Kansas City jazz scene.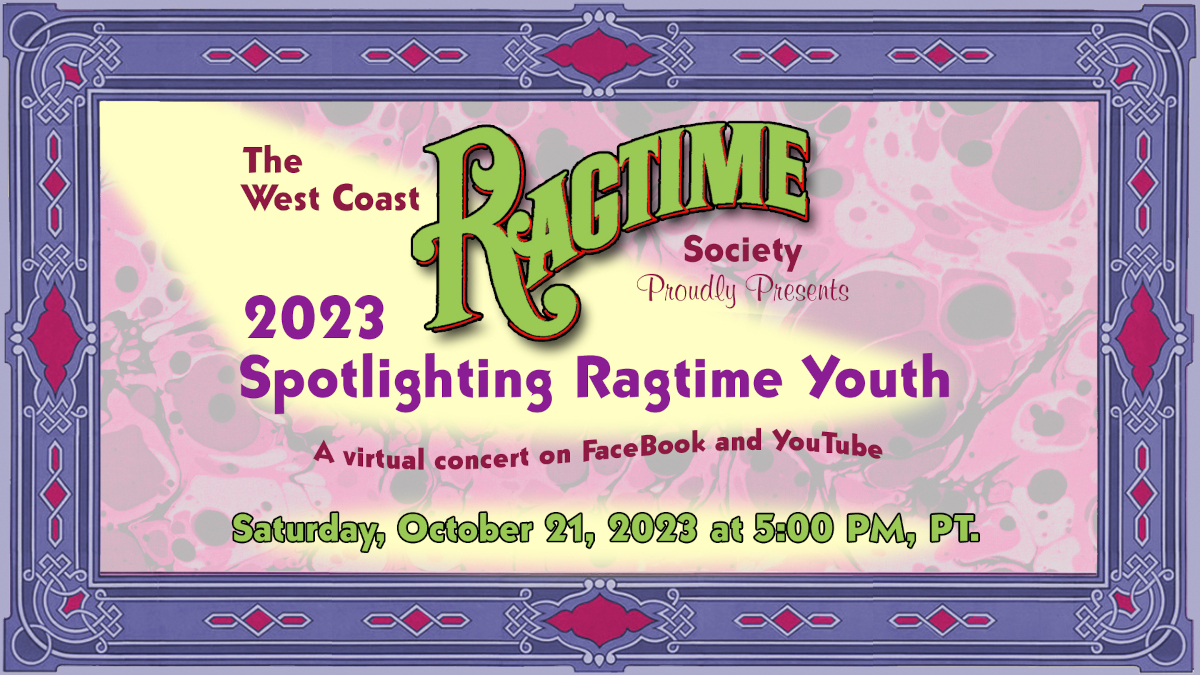 The Blue Devils, a medium-sized six-horn four-rhythm group, was a competitor to Kansas City's reigning big band, the Bennie Moten Orchestra. Moten wisely defeated his competition by gradually hiring all of Page's key musicians for his own orchestra. Count Basie (who left before the Blue Devils' lone recording) became Moten's pianist and eventually such Blue Devils as trombonist Dan Minor, altoist Buster Smith, singer Jimmy Rushing, and even Walter Page himself joined Moten.
In the fall of 1930 it was Hot Lips Page's turn. He spent more than four years with the Moten Orchestra, appearing on seven record dates during 1930-31. Most important was the session of Dec. 13, 1932, a fascinating date in which Bennie Moten's Kansas City Orchestra sounds very much ready to launch the swing era which would not officially begin for another three years. By then the 12-piece orchestra included such notables as Dan Minor, Eddie Durham on valve trombone and guitar (in addition to providing most of the arrangements), altoist-clarinetist Eddie Barefield, Ben Webster on tenor, baritonist Jack Washington, Count Basie, Walter Page and (singing "New Orleans") Jimmy Rushing. Due to Durham's advanced arrangements, there are times when the Moten band sounds very close to that of the Count Basie band of 1937. Page and Webster are the key soloists and among the highlights are classic versions of "Moten Swing," "Toby," "The Blue Room," "Milenberg Joys," "Lafayette," and "Prince Of Wails."
While that version of the Bennie Moten Orchestra ranked at the top in 1932 with those of Duke Ellington and Fletcher Henderson, there would be no further recordings. It was height of the Depression and hot jazz was just not selling, even the big band variety. Despite that, Hot Lips Page continued performing constantly both with Moten and at jam sessions as part of the thriving Kansas City music scene.
Page remained with Bennie Moten until the latter's death on April 2, 1935. While Count Basie soon took over the nucleus of the band, Page initially went out on his own, leading a quintet in Kansas City. By early 1936, he changed his mind and became an important part and one of the main stars of the new Count Basie Orchestra. But then he made what in retrospect was the biggest mistake of his career.
Thinking that Basie was going to stay in Kansas City, Hot Lips Page wanted more. He signed with Louis Armstrong's manager Joe Glaser who convinced him that he should move to New York. If Page had remained with Basie a little longer, he would have been part of Count's great success when the Basie band began to travel east. Page would have gained a larger following that would have given him solid footing in order to start his own big band. But instead, Buck Clayton took his place with Basie, and Page was a virtual unknown when he arrived in New York. Signing with Louis Armstrong's manager meant that he would never be more than a minor act to Joe Glaser.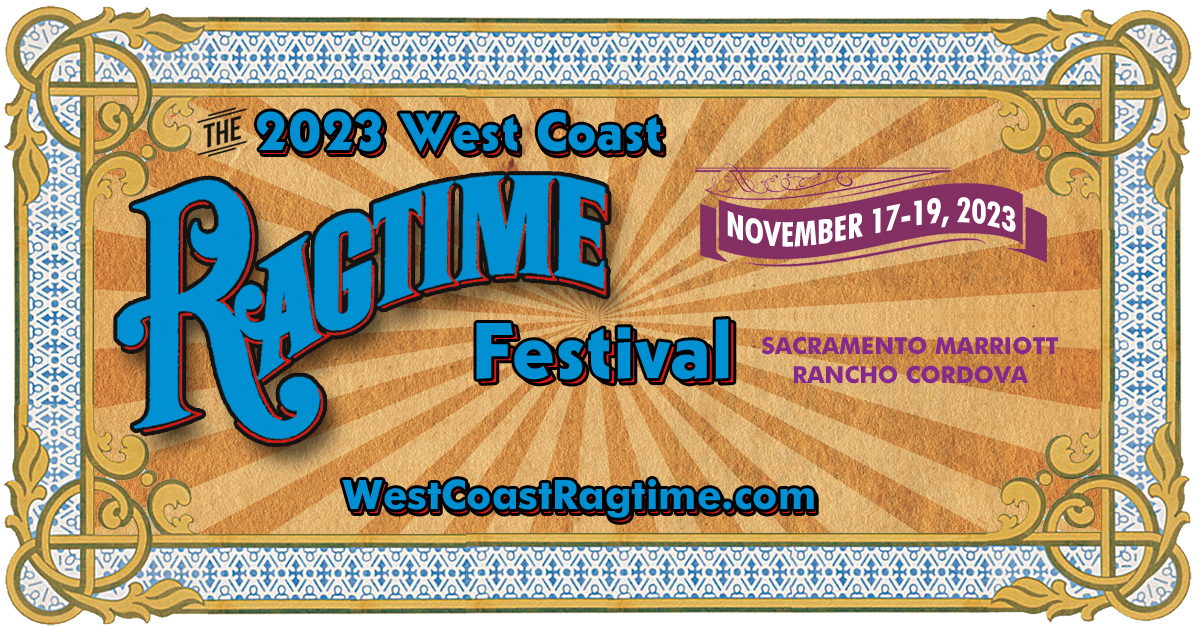 Still Hot Lips Page did reasonably well in New York. On Mar. 23, 1937, he made his first recordings in five years, starring on a session by Chu Berry and his Stompy Stevedores. He took his first recorded vocals on "Too Marvelous For Words" and "Now You're Talking My Language" in addition to contributing hot trumpet playing to "Indiana" and "Limehouse Blues." Page also appeared that year on a session led by Teddy Wilson and led his first record date on Mar. 10, 1938, a septet session filled with such forgettable songs as "He's Pulling His Whiskers" and "Good Old Bosom Bread" although his charisma does come through.
Page put together his own big band by the summer of 1937, performing at Smalls Paradise, but the orchestra never really caught on and only lasted a year; there was way too much competition. The Hot Lips Page Orchestra just recorded a dozen selections on a pair of 1938 sessions (including "Feelin' High and Happy") and then slipped away into history. A hint of what might have been was heard at John Hammond's From Spirituals To Swing concert at Carnegie Hall on Dec. 23, 1938. Page was the guest with Count Basie's now-renowned orchestra and is showcased taking a dazzling solo on "Blues With Lips." It is a pity that that never happened again.
Hot Lips Page freelanced for the next few years, sometimes leading his own combo and at other times working as a featured sideman. He was with the short-lived big band of Bud Freeman and with a group headed by clarinetist Joe Marsala. Page became a regular on 52nd Street, for a period worked as the leader of the house band at the Apollo Theatre, and became known as "Mr. After Hours" due to his competitive playing at late-night jam sessions. Although always a swing player, he participated in some of the jam sessions at Minton's Playhouse (where bebop was partly born) in 1941, some of which were captured on live recordings.
Fortunately Page was featured on records on an occasional basis during this period including sessions with Billie Holiday, boogie-woogie pianist Pete Johnson, Big Joe Turner, Ida Cox, pianist Joe Bushkin and Chu Berry again (including singing "Gee Baby, Ain't I Good To You"). During 1940-41 he led four small-group sessions of his own with the highlights including "I Would Do Anything For You," and a new version of "Lafayette." On Dec. 10, 1940, Page recorded Leonard Feather's "Evil Man's Blues" which four years later would be a hit for Dinah Washington as "Evil Gal's Blues."
In the summer of 1941, Hot Lips Page seemed to get a big break when he was asked to join the Artie Shaw Orchestra. The huge 32-piece ensemble (which included 15 strings) had such all-stars as trumpeter Max Kaminsky, trombonist Jack Jenney, trombonist-arranger Ray Conniff, tenor-saxophonist Georgie Auld, pianist Johnny Guarnieri, and drummer Dave Tough, but Artie Shaw recognized Hot Lips Page's greatness. Page was showcased as a trumpeter-vocalist on such recordings as "Take Your Shoes Off Baby (And Start Runnin' Through My Mind)," a two-part "St. James Infirmary Blues," and "Sometimes I Feel Like A Motherless Child." But typically Shaw got bored with the venture and broke up the orchestra after a few months.
Hot Lips Page would never again be associated with a large orchestra although he kept busy. Among his projects during the 1942-46 period were appearing at a Fats Waller Carnegie Hall concert (which was partly recorded) in early 1942, cutting an extensive set of radio transcriptions in a quintet with tenor-saxophonist Ben Webster, leading another short-lived big band in 1944, and being featured during some of Eddie Condon's Town Hall concerts in 1944 (in addition to making V-discs and transcriptions with Condon's all-star groups). He was on many recordings during 1944-46 including with Albert Ammons' Rhythm Kings, the Mezz Mezzrow–Sidney Bechet Septet (using the pseudonym of "Papa Snowhite"), Don Redman, and Pete Johnson. He is heard at the peak of his powers during a very exciting version of "Page Mr. Trumpet" with Johnson. Page also led some heated sessions of his own which included such numbers as "My Gal Is Gone," "Rockin' At Ryan's," "The Blues Jumped The Rabbit," "Uncle Sam's Blues" (which was popular during World War II.), "Lips Blues," "The Lady In Bed," and "The Lady In Debt."
Since he was never a bebopper, the big bands were breaking up, and swing was dropping in popularity, starting in 1947 Hot Lips Page sometimes appeared in r&b settings. His bluesy style and extroverted musical personality were naturals for that new music. He recorded his own version of the Jack McVea hit "Open The Door Richard" and was a sideman on records by Dusty Fletcher, Big Maybelle, Lonnie Johnson ("Jelly Roll Baker"), Marion Abernathy, and Wynonie Harris ("Good Morning Mr. Blues" "Don't You Want To Rock," and "Good Rockin' Tonight" among others). For his own recordings he modernized his band a little although his own style remained unchanged.
In 1949 Hot Lips Page went to Europe for the first time, appearing at the Paris Jazz Festival including with a large jam session group that included Sidney Bechet and Charlie Parker. For the opening night of Birdland, he was part of a combo with Charlie Parker and Max Kaminsky that represented the many different styles of jazz. Page appeared on at least three episodes of Eddie Condon's television series Jam Session. And on June 23, 1949, he recorded (just as a vocalist) with Pearl Bailey. Among the four numbers that they cut was a hit version of "Baby It's Cold Outside" (backed by "The Hucklebuck"). Later that year Page and Bailey performed the former song on the Ed Sullivan Show.
While Hot Lips Page displayed plenty of versatility during this era, showing that he could play swing, Dixieland, low down blues, and r&b, he still never really made the breakthrough to stardom beyond the jazz world where he remained a beloved figure. Page mostly worked as a single during 1950-53, touring Europe (including Scandinavia and France) in 1951 and the summer of 1952. Among his later recordings were "Saturday Night Fish Fry" (with Pearl Bailey), "You Stole My Wife You Horse Thief," and "Last Call For Alcohol." A previously unreleased private session made in Missouri on Jan. 9, 1954 (which can be found on the internet) features him in excellent form on five numbers cut with local Dixieland musicians (best-known is Singleton Palmer on tuba) including "Struttin' With Some Barbecue" and "It Had To Be You" (not the famous standard). Listening to these performances, one would never guess that these would be his final recordings and that he was ailing.
On Oct. 27, 1954, Hot Lips Page suffered a heart attack, passing away nine days later on Nov. 5. He was just 46 and, while he had mostly enjoyed his full life in music, he deserved much more.