This is a super old Roundup from way back in July of 2019. For August 2019, Christmas 2022, or whatever we're up to now find "Events" in the main site menu.
(If you are wondering why we keep outdated material up it is because everything from the print issues remains archived online. And it's a quick reference to which bands played at past events.)
CLINE WINE & DIXIELAND JAZZ FESTIVAL (Sonoma, CA) – July 13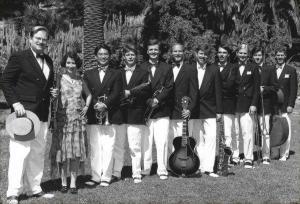 This single-day event is staged from 11 am to 6 pm, on Saturday, July 13, at the beautifully landscaped Cline Cellars, an award-winning winery specializing in California Rhone-style wines and Zinfandels, at 24737 Arnold Drive (Hwy 121), in Sonoma, on California's North Coast. Enjoy performances from a number of excellent jazz bands including: Beyond Salvation, Black Diamond Blue Five, Devil Mountain Jazz Band, Fog City Stompers, Golden Gate Rhythm Machine with Pat Yankee, Jambalaya Big Swing Band, Jazzinators, Mission Gold Jazz Band, Natural Gas Jazz Band, Royal Society Jazz Orchestra, with performances by solo pianists Tom Barnebey, Ray Skjelbred, and Virginia Tichenor on the front stage.
Admission: $45 advance (before July 12), $50 at the gate. (Wine club members receive a $5 discount.) Wine, beer, and food available. Call (707) 940-4025 or (800) 546-2070; visit www.clinecellars.com for reservations and winery information.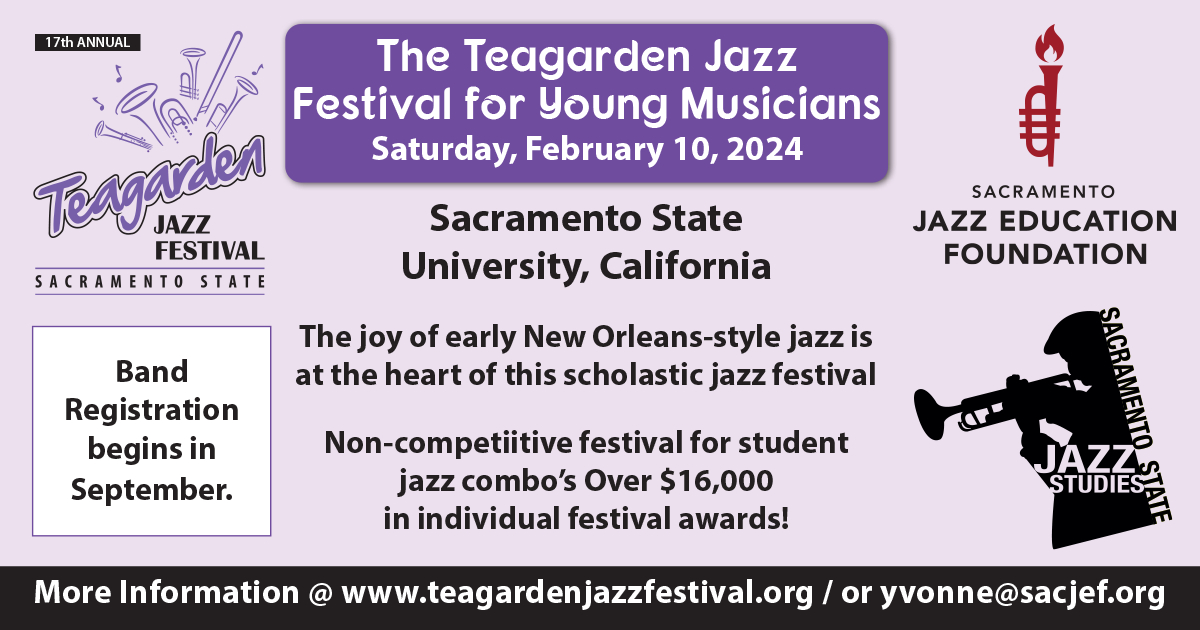 For detailed festival information, visit www.jazznut.com; or telephone Ken Keeler, Cline Festival Director, at (925) 625-2707; email: [email protected].
RAGTIME TO RICHES FESTIVAL (Omaha, NE) – July 14
The First Central Congregational United Church of Christ, in Omaha, Nebraska, is the site for the 15th annual Ragtime to Riches Festival, which takes place on Sunday, July 14. Proceeds from this year's festival will benefit the Great Plains Ragtime Society. Scheduled to appear at this year's festival: Marty Mincer (Hamburg, IA), 1990 and 1993 Regular Division champ at Illinois-turned-Mississippi's World Championship Old-Time Piano Playing Contest and Festival; Faye Ballard (Champaign, IL), frequent Regular Division finalist—and now contest coordinator—at the same event; Jim Boston (Omaha, NE), seven-time finalist at Iowa's Old-Time Country, Bluegrass, and Folk Music Festival and Contest.
All-event tickets cost $10; r2rfestival.webs.com/; (402) 556-3340.
EVERGREEN JAZZ FESTIVAL (Evergreen, CO) – July 26-28
Located just 30 minutes southwest of Denver, the scenic mountain community of Evergreen provides an idyllic setting for the 3-day event. Five distinctive, intimate venues ranging from a church to a bar and grill give audiences a delightful variety of up-close-and-personal listening experiences.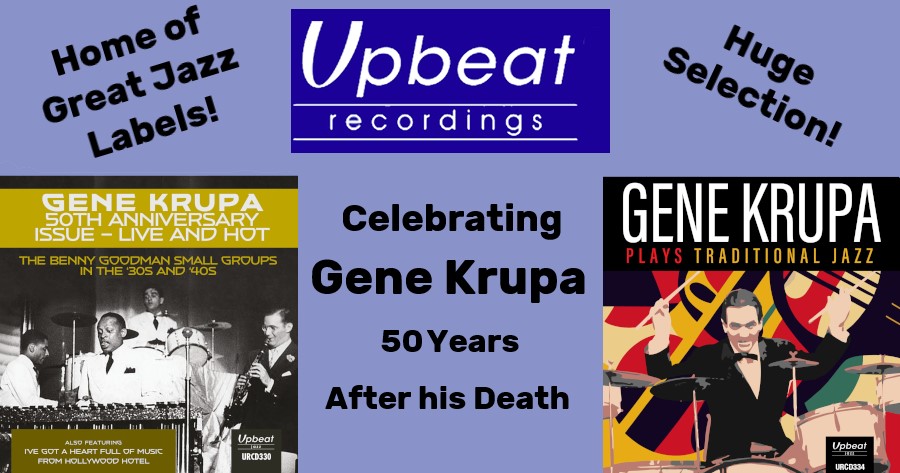 This year's roster of invited performers is decidedly Denver-centric, with After Midnight, Hot Tomatoes Dance Orchestra, Joe Smith and The Spicy Pickles, LAPOMPE, Lance Acker-Andrew Vogt Jazztet, and the Queen City Jazz Band. Also appearing are Holland–Coots Jazz Quintet, the Carl Sonny Leyland Trio, Hal Smith's On The Levee Jazz Band, The Poudre River Irregulars, and the Wolverine Jazz Band of Boston, MA.
All tickets purchased online can be picked up at Evergreen Jazz Festival Will-Call at the Evergreen Elks Lodge beginning Friday, July 26 at 11 am. Discounted prices through June 29: Festival Pass (All 3 Days) $105; Student Clinic Fees $50; Friday Evening Session, $30; Student/Active Military Festival Pass (All 3 Days), $50; Student/Active Military (Any Session), $20; Friday All Day Pass, $60; Saturday All Day Pass, $90; Saturday Day Session, $70; Saturday Evening Session, $70; Sunday Session $60.
For ticketing, venue, and lodging information, please visit evergreenjazz.org.
BIX BEIDERBECKE MEMORIAL JAZZ FESTIVAL (Davenport, IA) – Aug. 1-3
The 2019 Bix Beiderbecke Festival will be held again this year at the Rhythm City Casino Resort in north Davenport. The 48th annual Bix event will offer festival concerts in its Event Center, and boasts three restaurants on-site, free parking (with valet parking available), and is the festival host hotel and a major sponsor of the event. The Resort is in close proximity to many shopping and outside-of-venue dining options. (Festival-goers may make reservations at the RCCR by calling 1-844-852-4386 or 563-328-8000. There are a limited number of rooms in the Bix "Block" at the Rhythm City Casino Resort; if calling, ask for a room for the "Bix Fest.")
Scheduled bands include Jeff Barnhart's Hot Jazz Collective; The Benny Goodman Trio (with Jeff Barnhart, Hal Smith, & Dave Bennett); Josh Duffee's Graystone Monarchs; Red Onion Jazz Babies (Kansas City); Miss Jubilee and the Humdingers (St. Louis); the NOLA Jazz Band (Des Moines); and Joe Smith and the Spicy Pickles (Denver).
Ticket prices and band schedules available soon; for more information visit www.bixsociety.org; call (563) 324-7170 or email at [email protected].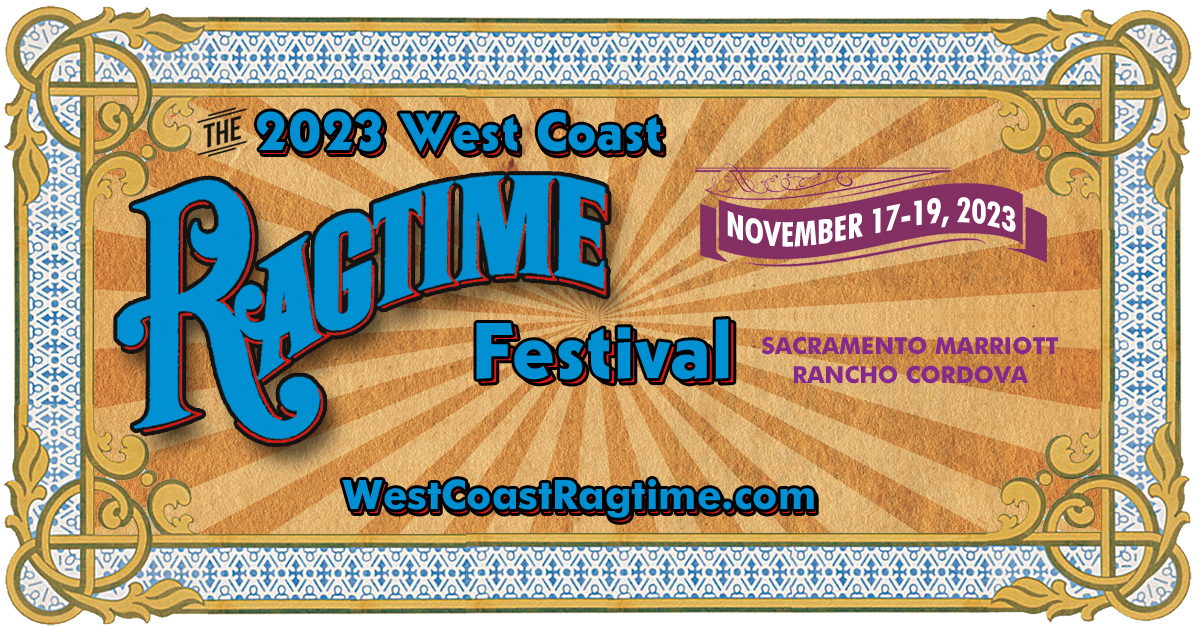 HOT JAZZ JUBILEE (Sacramento, CA) – Aug. 30-Sept. 2
Staged at the DoubleTree by Hilton in Sacramento, the seventh annual Hot Jazz Jubilee takes place over the Labor Day weekend. Invited to perform this year are Bay City Swing, Phat Cat Swinger, Side Street Strutters, Dave Bennett Quartet, Wally's Warehouse Waifs, Tom Rigney & Flambeau, Bob Draga with Friends, Cornet Chop Suey, Big Butter Jazz Band, Gator Nation, Holland and Coots, Parker & The Weis Guys, Gino & the Lone Gunmen, Fog City Stompers, The Crescent Katz, Shelley Burns & Avalon Swing, Yve Evans & Company, Cocuzzi Courtet, Moonlight Swing, and the Sierra Seven. 2019 guest artists are Todd Morgan and Claudette Stone.
Hot Jazz Jubilee will again have a Special Thursday Night set for those who plan on arriving early to the festival. It will start at 7 pm and will feature Bay City Swing with Shaymus Hanlin. The sets will be in the Grand Ballroom from 7 pm to 10:30 pm and the cost is $25.
Badge prices range from $20 for students per session to $120 for a three-day all events badge ($110 if purchased before July 31); hotjazzjubilee.com; (916) 813-7665. Please note the new mailing address: 5150 Fair Oaks Blvd. Ste 101-252, Carmichael, CA 95608.
23rd ANNUAL PENTASTIC HOT JAZZ FESTIVAL (Penticton, BC) – Sept. 6-8
Situated between two lakes in the beautiful Okanagan Valley of British Columbia, Pentastic Hot Jazz is celebrating its 23rd year. This year, Pentastic presents its hottest three day lineup ever, with 10 bands and one Guest Artist. Bands include The Black Market Trust, Dave Bennett & The Memphis Speed Kings, Tom Rigney & Flambeau, Bob Draga With Friends, Dave Bennett Quartet, Cocuzzi Coots Courtet, Cornet Chop Suey, Black Swan Classic Jazz Band, Gator Nation, Gino & The Lone Gunmen, and guest artist Lance Buller.
There are five venues to choose from and a free shuttle service is provided for travel between venues. Venues include: the Penticton Trade and Convention Centre, the Days Inn Conference Centre, the historic stern wheeler S.S. Sicamous, and the Elks Hall. All but the Sicamous are dance venues and except for the Elks Club are Handicapped Accessible.
A free Gospel Service will take place on Sunday morning featuring the incomparable Marilyn Keller with the Black Swan Band. Parasol Parades are known to break out in the French Quarter and are encouraged.
Ticket prices (in Canadian Funds) are: three day All Event Badges $115, Friday only $65, Saturday only $80, Sunday only $60, and Youth passes $10/Day.
For further information, visit Pentastic online at www.pentasticjazz.com, or call toll-free (866) 599 3494. Purchase tickets online at www.valleyfirsttix.com.
GRUGELFEST (Toledo, OH) – Sept. 20-22
Grugelfest 2019 will be held Friday through Sunday, September 20-22, at its new home: the Radisson Hotel at The University of Toledo, 3100 Glendale Ave in Toledo.
There is a lineup of excellent bands set to appear: Dave Greer's Classic Jazz Stompers, Roy Rubenstein's Chicago Hot Six, Toronto's Climax Jazz Band, The Yerba Buena Stompers with Duke Heitger, and Toledo's Cakewalkin' Jass Band.
The festival's website (www.grugelfest.com) will be updated soon. For festival and ticket information, please write [email protected].
COLORADO SPRINGS JAZZ PARTY (Colorado Springs, CO) – Oct.11-13
Situated at the foot of Pikes Peak, Friends of Colorado Springs hosts the 7th Colorado Springs Jazz Party on October 11, 12, and 13 at the Antlers Hotel, 4 S. Cascade Ave, Colorado Springs, CO. This year's lineup includes: Adrian Cunningham, Saxophone; Dennis Lichtman, Clarinet and Mandolin; Nicki Parrott, Bass and Vocal; Houston Person, Saxophone; Chuck Redd, Drums and Vibes; Dalton Ridenhour, Piano; Bel Polcer, Trumpet; Alfonso Horne, Trumpet; Richard Moten, Bass; Alex Raderman, Drums; Danny Coots, Drums; Rosanno Sportiello, Piano; Nate Najar, Guitar; Dion Tucker, Trombone. Special offer: Weekend Badges $200 paid by check or credit card and purchased by July 15. Call 719-471-3124 for reservations. Mail check to P.O. Box 2257, Colorado Springs, CO 80901. csjazzparty.com
SUN VALLEY JAZZ & MUSIC FESTIVAL (Sun Valley, ID) – Oct. 16-20
The 30th anniversary edition of Idaho's Sun Valley Jazz and Music Festival covers five days and offers forty excellent bands (with over 200 shows to choose from), and will be headquartered at the Sun Valley Inn at the Sun Valley Resort. Performance venues include the Limelight Room, the Continental Room, the River Run Lodge, and Satchmo's, with free concerts daily at Giacobbi Square in Ketchum, Idaho. Music starts on Wednesday at 12:30 pm, and the last set ends on Sunday at 3:30 pm, with an Afterglow Dinner Sunday 7:15-10 pm (extra ticket required).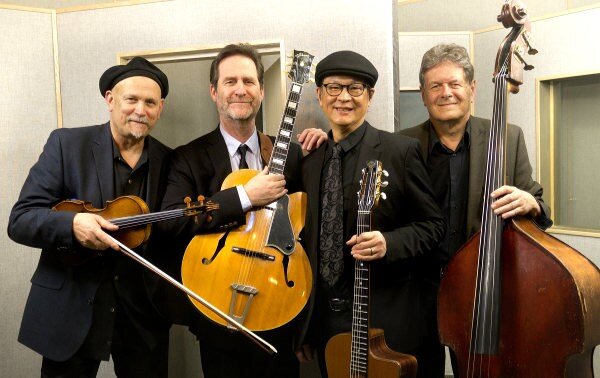 Performers at the festival include Banu Gibson, The Black Market Trust, Blue Street Jazz Band, Bob Draga with Friends, Carolyn Martin Swing Band, Carl Sonny Leyland Trio, Clint Baker's Hot 5, Cocuzzi Quartet, Cornet Chop Suey, Gator Nation, High Street Party Band, Holland-Coots Jazz Quintet, Hot Jazz Collective with Jeff Barnhart and Terry Myers, Midiri Brothers Septet, Pearl Django, Professor Cunningham & His Old School (introducing Shaymus Hanlin), Side Street Strutters with Meloney Collins, Tom Rigney & Flambeau, US Coast Guard Dixie Band, The Young Bucs, Yve Evans, and more to come.
On Sunday, October 20th at 7:30 pm, the Afterglow Dinner will start with dinner and music with Yve Evans, and will be followed by dancing with the All Star Big Band.
Early Bird Special: 5-Day General Admission Pass is $165 through July 31, and $185 thereafter. Afterglow is $65, including dinner. Tickets available by telephone or at website; (877) 478-5277; sunvalleyjazz.com. Write for brochure (with full ticket pricing information) at Sun Valley Jazz, PO Box 2745, Sun Valley, ID.
JUBILEE BY THE SEA (Pismo Beach/Arroyo Grande) – Oct. 24-27
Jazz Jubilee (by the Sea) is celebrating its 43rd year—and the event has grown to include the neighboring city of Arroyo Grande. The Pismo Jubilee is always the last full weekend in October.
Invited bands and performers include: Tuba Skinny, Larry, Dawn, & Friends, Tom Rigney & Flambeau, Cornet Chop Suey, Midiri Brothers Sextet, Gator Nation, Professor Cunningham and His Old School, Shake Em' Up Jazz Band, Ivory&Gold®, Blue Street, Paul Ingle's Australian Jazz Connection, Sue Palmer's Motel Swing Band, Creole Syncopators, Jeff Barnhart, Bob Draga, Danny Coots, Carl Sonny Leyland, Steven Saavedra, Bob Schulz, Pat Yankee, Larry Scala, and the Night Blooming Jazzmen.
Thursday night's special will feature We 3 + 1 at the Veterans' Memorial Hall, with Bob Draga, Danny Coots, Jeff Barnhart, and Larry Scala jamming as only they can while making jokes and bantering. Tickets for this extra show to kick off the Jubilee cost $25.00.
Early Bird 3-Day badges (before Aug. 19) are $115; pre-festival $120; at the door $130. Single event tickets available. Badge sales: PO Box 356, Pismo Beach, CA 93448. For badges and more information, please visit pismojazz.com/JubileeByTheSea.htm. Information: [email protected].
ARIZONA CLASSIC JAZZ FESTIVAL (Chandler, AZ) – Oct. 31-Nov. 3
This 30th annual event will take place at its home for the last 16 years, the Crowne Plaza San Marcos Golf Resort in beautiful Downtown Chandler, AZ. The Crowne Plaza is a co-sponsor of the Festival and a focal point of the vintage Downtown allure with plentiful restaurants and boutique shops only a few steps away. Among the many highlights of this Festival are the special educational sets presented by the bands. In conjunction with the Festival, the Phoenix Lindy Exchange hosts hundreds of dancers who Lindy Hop into the wee hours on Friday and Saturday. They love the "hot" live jazz played by the Festival bands.
The 2019 Festival begins on Thursday, October 31, at 5:30 pm and ends at 5:00 pm on Sunday, November 3, after a Grand Finale program by Stephanie Trick, Paolo Alderighi, and Nicole Pesce. The Festival will be followed by an Afterglow starting at 6 pm in the San Tan Room at the hotel; tickets for dinner and music must be purchased in advance at a cost of $30 per person.
Howard Alden will play both guitar and banjo with a few of the groups. The bands will be: "Big" B.A.D. Rhythm, Black Market Trust, Cheryl's Vintage Swing, Dan Reed's Dixieland Hotshots, Dave Bennett Quartet, Cheryl Thurston's Jammers, Queen City Jazz Band, St. Louis Rivermen, Sentimental Breeze, Slide & Strings, Stephanie Trick & Paolo Alderighi, Sun City Stomperz, Tom Rigney & Flambeau, Wildcat Jazz Band, Wolverine Jazz Band, and We 3 + 1.
All Event badge price is only $110 if purchased before August 15th, $130 thereafter. Co-sponsorship is $500 minimum per person after cost of badge. The mailing address for ACJF is 10918 E. Michigan Ave., Sun Lakes, AZ 85248; phone (480) 620-3941; email [email protected]; website azclassicjazz.org. Day badges will be available at the door only: Thursday $25, Friday $50, Saturday $60, Sunday $45. Send checks or credit card orders to ACJF, 10918 E. Michigan Ave., Sun Lakes, AZ 85248.
MIKE DURHAM'S INTERNATIONAL CLASSIC JAZZ PARTY (Whitley Bay, UK) – Nov. 1-3
The Party was first founded in 1990 by Mike Durham in Whitley Bay, near Newcastle-Upon-Tyne, UK, and has grown bigger and better with each successive year.
The jazz party will run from mid-day on Friday until late on Sunday evening at the four-star Village Hotel & Leisure Centre, Silverlink North, Cobalt Business Park, North Tyneside, some 70 miles south of Scotland in northeast Great Britain. The festival takes place in a luxurious setting with assigned seating of eight to a table, and tables are rotated twice daily. The program explores jazz from its first 40 years, with special jam sessions in the Victory Pub in the wee small hours.
This year's musicians include trumpeters/cornetists Enrico Tomasso, Andy Schumm, Malo Mazurie, Mike Davis, Torstein Kubban, Duke Heitger; reed players Claus Jacobi, David Horniblow, Stephane Gillot, Michael McQuaid, Matthias Seuffert, Richard Exall, Lars Frank; trombonists Alistair Allen, Graham Hughes, Dave Bock; pianists David Boeddinghaus, Morten Gunnar Larsen, Martin Litton, Andrew Oliver; banjoists/guitarists Thomas "Spats" Langham, Martin Wheatley, Jacob Ullberger, Henry Lemaire, Felix Hunot; percussionists Nick Ball, Nick Ward, Josh Duffee, Richard Pite; bassists/tubists Henri Lemaire, Malcolm Sked, Phil Rutherford, Richard Pite; violinist Emma Fisk; and vocalists Joan Viskant and Spats Langham.
Reservations for accommodations at the Village Hotel may be booked by calling (from the US) 011 44 191 338 5245 (Option 3) and quote Promotion Code JAZZ. (Book online through www.villageurbanresorts .com using same promo code.) Places for the 2018 Party will cost £160 per person for the weekend, and may be paid for through PayPal via the Jazz Party website. (Exchange rates as of June 13: $1.27 US = £1 UK.) All bookings are 100% refundable in case of cancellation due to serious illness, bereavement, or other unavoidable cause.
For tickets and other information, please visit whitleybayjazzfest.com; [email protected].
JEFF AND JOEL'S HOUSE PARTY (Branford, CT) – Nov. 1-3
It's the 10th Anniversary edition of Jeff and Joel's House Party, having moved to the much larger Elk's Lodge site after outgrowing Joel's spacious house. The Joel is Joel Schiavone, who ran banjo parlors and the Great Connecticut Jazz Festival in their heyday. The Jeff is the ubiquitous festival pianist Jeff Barnhart, who serves as music director at the weekend event.
Musicians selected for this year's program include Clint Baker, Dave Kosmyna, Noel Kaletsky, Dennis Lichtman, Cynthia Sayer, Dalton Ridenhour, Mike Weatherly, Jim Fryer, Ian Frenkel, Riley Baker, Craig Grant, Art Hovey, and Tom Palinko, a mix of talent that includes local and NYC-based favorites and players from afar. Sessions run from Friday night through Sunday afternoon, with tickets available for the entire weekend package or individual segments. Meals are included in the Saturday and Sunday sessions, and there is a cash bar.
Their website at www.jeffandjoelshouseparty.com has the full roster, session schedule, ticket information and driving guide to the Elk's Lodge, which has generous parking. Limited capacity in the hall, since most fans sign up for the same seats the following year. The jazz party format has musicians mixed for each of many short sets, challenging them and adding to the fun. Branford is near New Haven and I-95 motels, served by a major airport in Hartford. —Bruce Gast
SUNCOAST JAZZ FESTIVAL (Clearwater Beach, FL) – Nov. 22-24
The 29th edition of the Suncoast Jazz Festival takes place in five indoor venues at two adjacent resort hotels, the Sheraton Sand Key and the Marriott Suites, in Clearwater Beach on the Gulf of Mexico. New to Suncoast this year are Jason Marsalis & His 21st Century Trad Jazz Band, Wycliffe Gordon, Harry Allen, Ehud Asherie, and Molly Ryan. Returning bands include Adrian Cunningham & His Old School, Dave Bennett Quartet, Cornet Chop Suey, Tom Rigney & Flambeau, Queen City Jazz Band with Wende Harston, The Sierra Seven, Tom Hook and the Terrier Brothers, Wally's Warehouse Waifs, La Lucha. Featured guest performers are Nate Najar, Tommy Cecil, James Suggs, John Lamb, Heather Thorn, Bob Price, Dan Howard, Herb Roselle, Betty Comora, Mike Evans, and Pepper.
Sponsor packages $375+; Benefactors $250; 3 Day Weekend $155; Daily $50-60; Friday Swing Dance after 6 pm, $30.
For tickets and information, visit us online at suncoastjazzfestival.com; or write: PO Box 395, Largo, FL 33779; (727) 248-9441.
40th ANNUAL SAN DIEGO JAZZ FEST (San Diego, CA) – Nov. 27- Dec. 1, 2019
Headquarters: Town & Country Hotel and Convention Center. Invited Guest Artists: John Royen, Katie Cavera, Carl Sonny Leyland. Invited Bands & Groups: On the Levee Jazz Band, Holland – Coots Jazz Quintet, After Midnight Jazz Band, Chicago Cellar Boys, Dave Bennett Quartet, Grand Dominion Jazz Band, Gino and the Lone Gunmen, Yerba Buena Stompers, Big Butter Jazz Band, Night Blooming Jazzmen, Mad Hat Hucksters, Sue Palmer and her Motel Swing Orchestra, Titanic Jazz Band, Heliotrope Ragtime Orchestra, High Society Jazz Band and more to be announced. For badge sales, sponsor details, and lodging, please visit sdjazzfest.org or call (619) 297-5277. AFCDJS, P.O. Box 880387, San Diego, CA 92168-0387.