An intriguing question in social history is why creative explosions happen when and where they do. What was it about Switzerland during the Great War that made it fertile ground for Dadaism? What was in the water in Austria that made the public ready for The Interpretation of Dreams? What mix of elements collided in New Orleans to give birth to Jazz? Often times the answer seems to lie in the fortunate meetings of a handful of inspired people who create a local renaissance around a new idea, even if that is the revival of an old one.
Such a renaissance has been brought again to New Orleans as a collection of 50 or so phenomenal musicians have begun to feed off each other, combining into amorphous groups, and creating some of the best traditional jazz ever made. This is part of our attempt to highlight several of them. (See: Catching up with New Orleans, Part 1 & Catching up with New Orleans, Part 2)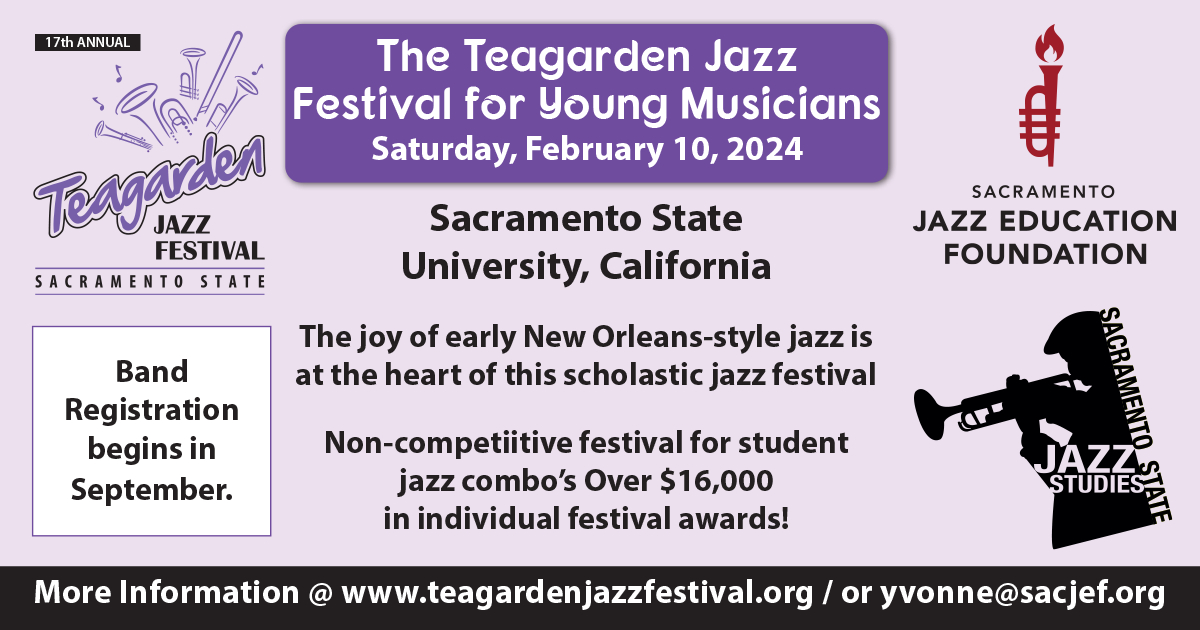 Tuba Skinny
No mention of the current New Orleans traditional jazz revival would be complete without Tuba Skinny, unofficially led by Shaye Cohn, a horn player of exquisite talent, known not for her flame but for the subtle brilliance of her playing. You will also find her on piano and occasionally fiddle. She is one of several core members who have traveled with the band from the streets of the French Quarter to stages around the world.
Another is Barnabas Jones on trombone: his simple phrasing supports Shaye's instinct for interpretation to create the unique tone of the band. Todd Burdick plays the tuba that gives the band its name, a sly tribute to New Orleans legend Tuba Fats who died in 2004.
Keeping rhythm are Max Bien-Kahn on Resonator guitar and Robin Rapuzzi on washboard, or sometimes, a drum kit. Primary vocal responsibilities go to Erika Lewis though she missed one of the albums reviewed here. Others too numerous to list have joined the band in the streets, and in the studio, adding reeds to the sound or subbing for key members.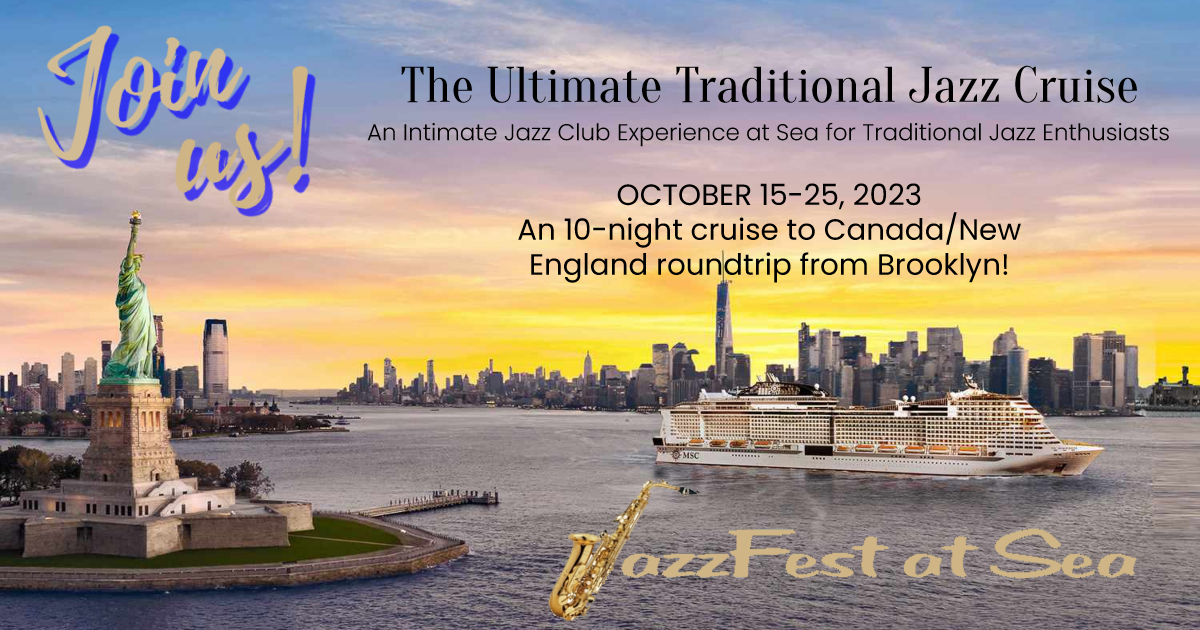 Tuba Skinny has become world famous from the hundreds of YouTube videos of their shows posted by fans and by awed visitors to New Orleans lucky enough to find them busking on the street. Despite this abundance, there is ample reason to explore their albums as well.
They've released nine since forming in 2009. I'll cover the three released since 2016, but digging deeper into the vault is to be encouraged. The band represent ensemble playing at its best, flashy solos are a rarity and their cuts, (even when performed live), are kept discretely short and powerful. The clarity of the studio allows you to focus in on each musician with the attention they deserve, and really brings out the vocal tracks easily lost in all that windy video.
Blue Chime Stomp, released in February 2016, features two of the bands originals, the title track written by Shaye Cohn (which is a great vehicle to highlight the ensemble playing of the band), and "Broken Hearted Blues" from Erika Lewis which has a roots R & B feel and was previously recorded for their first album in 2009. While on that album there were only six members, Blue Chime Stomp features as many as ten, with multiple reeds. That set up is more reflective of what you might see in one of their busking performances or in a live show. On an album, it gives them more freedom to explore different lineups, and utilize Shaye Cohn on piano and Todd Burdick on bass rather than tuba.
Tuba Skinny has always been comfortable with jazzy early blues numbers that highlight Erika's vocals, but the feel of those songs on this album has shifted north and a bit later in time. There is an R&B sound to "I'm Running Down My Man" and an inflection of that style in "I'm Blue and Lonesome", not too pronounced: a slow swinging roadhouse feel. "Almost Afraid to Love" finds Erika, and the band, in shiveringly fine form, in a filled-out treatment of the Georgia White song that really demonstrates what is almost magical about this band.
Most of the tracks are tightly arranged New Orleans-style gems. "Soudan" crams a whole series of moods into four tricky minutes. The arrangement of "Shake It and Break It" finds an enjoyable space between versions by King Oliver and Sidney Bechet and features a nice round of soloing. "Dear Almanzoer," recorded by Oscar "Papa" Celestin in 1927, is a rarity worthy of rediscovery that should be picked up by other bands.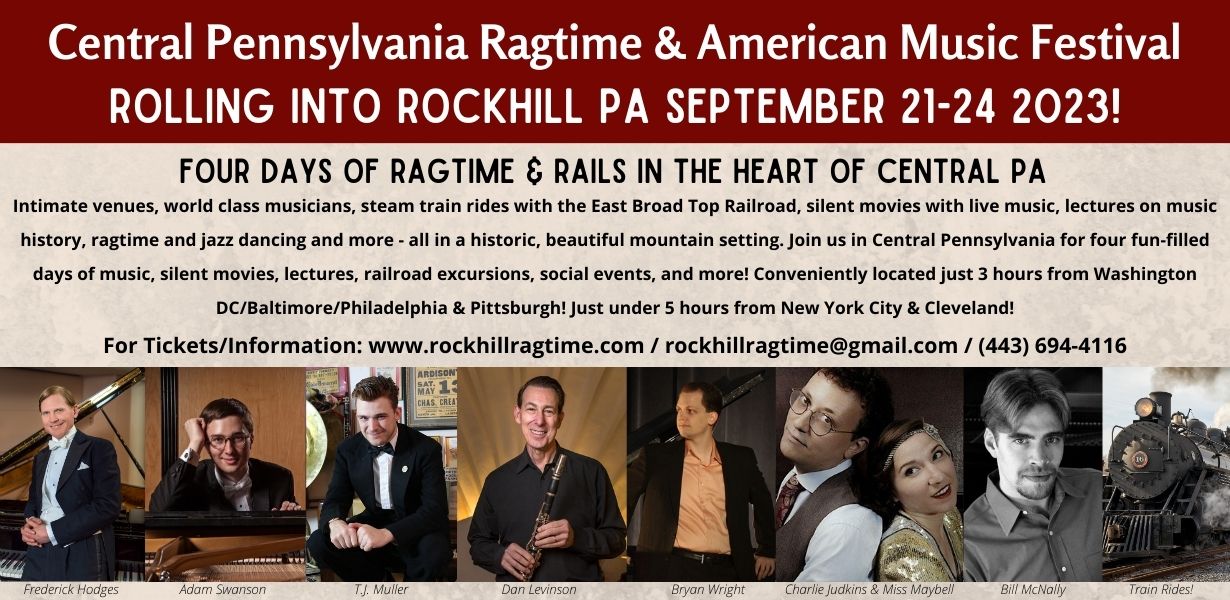 Tupelo Pine, released in 2017 finds the band smaller and with the notable absence of Erica Lewis. Greg Sherman steps in, giving the band a chance to experiment with male vocals in the studio as they have on occasion in live settings. One of the effects is to give this album a much less bluesy and more instrumental feel—even on those numbers where a vocal line does come in deep in the track. Todd Burdick really tears it up on Shaye's composition, "Pearl River Stomp"—not something you normally expect from sousaphone. The addition of Craig Flory on bass clarinet makes that one deep number.
"Call of the Freaks," under its alternate attribution "Garbage Man", was the title track for a Tuba Skinny record released in 2011 but it is given a more ambitious interpretation here.
Ambitious is the word for this album. Room is left for improvisation, but the arrangements are well planned, and the vision for each track well executed. "Eagle Riding Papa" is a great Atlanta-style guitar blues played by Georgia Tom and later the Famous Hokum Boys. They don't simply "jazz it up" they convince you it has always been a jazz standard.
Much of the album is new compositions. "Thoughts" is a lovely strolling melody from Robin Rapuzzi. "Tupelo Pine", composed by Barnabus Jones, has a European feel, a Gypsy sadness, and steady bass line. Cohn also contributed "Nigel's Dream" and "Deep Bayou Moan". This abundance of new material marks another high point for the band.
In March they released Nigel's Dream with Erika Lewis available for some vocals. Greg Sherman also provides vocals in addition to his resonator guitar. The title track is done in a brassier style than on Tupelo Pine. That a preference for one or the other could shift with your mood is a testament to Cohn's ability to write music worth exploring repeatedly.
"Belamina" is a calypso tune given the hot treatment. The inclusion reflects a wave of interest in Caribbean music among traditional jazz musicians in the port city of New Orleans.
If there is a theme to this album it is a nautical one. Five of the first seven numbers are band originals. "Unfortunate Rag", from sax player Tomas Majcherski, has a very early jazz feel reminiscent of "Over The Waves". "Tangled Blues" is a winding number from Shaye, bringing her own playing to the fore before passing the lead around. "Levee Waltz" is just that, a short joy from Robin Rapuzzi that could easily have been composed in 1908 and recorded to 78rpm by a studio band. That older recording feel exists throughout the album, somewhat unintentionally. These tracks were initially recorded in 2016 but the band was unhappy with the sound. The contrast with the crispness of Tupelo Pine recorded a few months later, is noticeable.
The performances, including all those originals, as well as standards from their live shows like "Jazz Battle" and "Bouncing Around", make the recording a worthy addition to their discography. That "from a record" tone even adds a little something. "Oh Red" sounds like it could be in the jukebox right next to a Fats Domino number.
There are many people who wait eagerly for every new performance from this band on Youtube, they would be remiss to skip the studio work.
---
This review was part of a two-part roundup of great New Orleans bands, please see:
Catching up with New Orleans, Part 1
Catching up with New Orleans, Part 2
We cover Tuba Skinny's latest album here: Tuba Skinny's 2019 album Some Kind-a-Shake
Also see our cover profile of Tuba Skinny written by Pops Coffee:
How Tuba Skinny's New Orleans Street Jazz Found Fans Worldwide
Pops has written a book about Tuba Skinny, see our review of it here:
Traditional Jazz with Pops Coffee- His Three Books Reviewed
Also Read Pops Coffee on Tuba Skinny's New Album Some Kind-a-Shake
Our Shaye Cohn Discography includes streaming audio of her work with Tuba Skinny and on many side projects.
Our Robin Rapuzzi Discography includes streaming audio of his work with Tuba Skinny and on many side projects.
Other articles and reviews about Tuba Skinny or its members.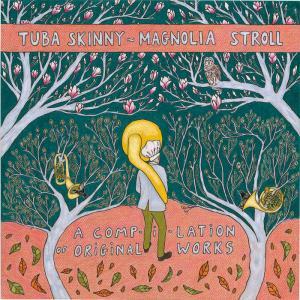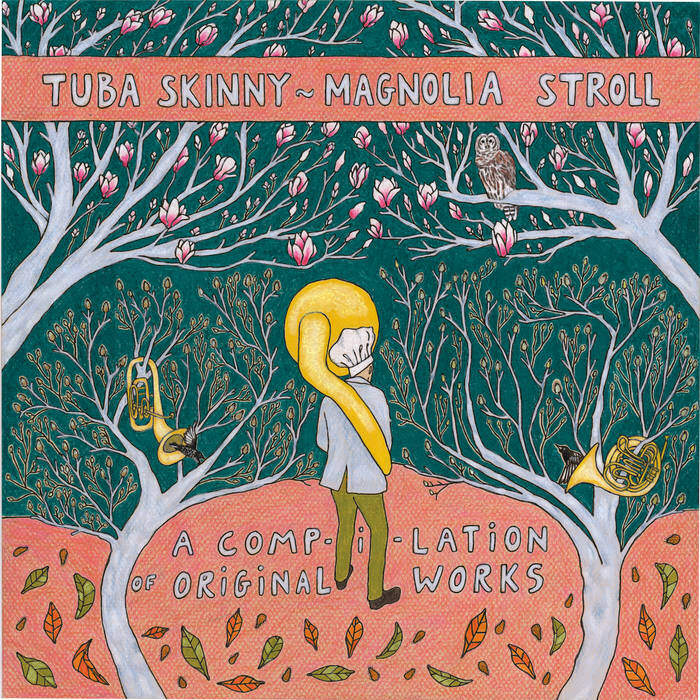 Since its inception in 2009, as a jazz band (formerly known as the "Dead Man Street Orchestra" playing old time string mountain music) busking on
Read More »