It is often said that "getting there is half the fun," but when it comes to the annual New Orleans Jazz and Heritage Festival, I'll beg to differ—making one's way through the crowds clamoring for positions close to the open stages hoping to get a glimpse of the headliners is an ordeal at best. The headliners this year included Rod Stewart, Lionel Ritchie, Lyle Lovett, Aerosmith, and Bonnie Raitt. Their packed performances were at the two open-air stages on either end of the oval course with various food and craft vendors scattered between.
However, a much happier experience awaits all who enter the Economy Hall Tent. It's filled with around-the-world traditional jazz lovers (from Europe, Japan, Mexico, etc.), a large dance floor, and ample seating for eight hours of Our Kind of Music each day. There are nine separate music venues at the Racetrack location, a few miles North of the Quarter and five other stages/pavilions with interviews, demonstrations, and entertainment. The nearby Jazz, Blues or Gospel tents also attract many trad lovers and some performers are seen several times throughout the seven full festival days in various locations.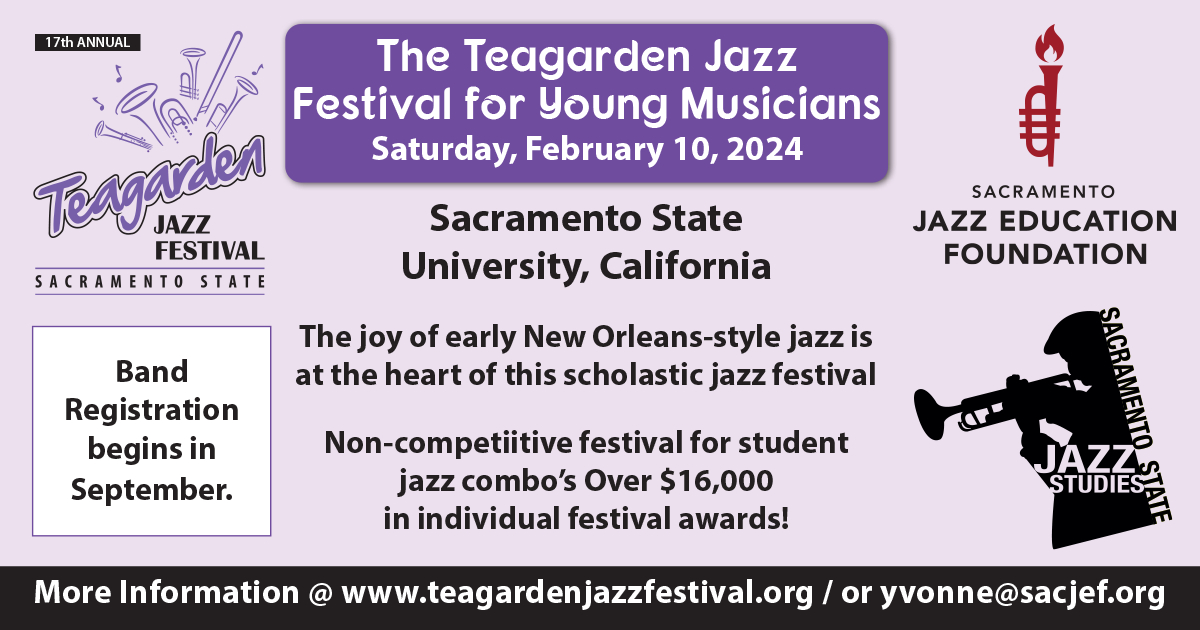 Tribute sets to Billie Holiday, Sidney Bechet, King Oliver, Preservation Hall icons Sweet Emma Barrett and Billie & De De Pierce, Louis Prima, Louis Armstrong, and both Ella & Louis remembrances captured attentive audiences. Where else could you see that many performers on stage for 56 hours?
Although many of the local musicians do not travel on the festival circuit, you may recognize some of them:
Clarinet/Reeds: Tom Fischer, Tim Laughlin, Sammy Rimington, Orange Kellin, James Evans, Dr. Michael White, Louis Ford, Tommy Sancton, Chloe Feoranzo, Brian Cayolle, Rod Paulin;
Trumpet: Mark Braud, Gregg Stafford, Ben Polcer, Duke Heitger, Wendell Brunious, Kermit Ruffins, Leroy Jones, Shaye Cohn, Leon Brown, Jamil Sharif, Clive Wilson, Marla Dixon, Norbert Susemihl;
Trombone: Fred Lonzo, Charlie Halloran, Ronell Johnson, David Harris, Robert Harris, Corey Henry, Haruka Kikuchi;
Drums: Joe Lastie, Gerald French, Herlin Riley, Jason Marsalis, Hal Smith, Shannon Powell, Frank Oxley, Karl Budo;
Piano: Lars Edegran, Steve Pistorious, Tom Hook, Mike Esnault, David Boeddinghaus, David Torkanowsky, Kris Tokarski, Larry Sieberth, Paul Longstreth, Marie Watanabe, Meghan Swartz;
Vocalists: Banu Gibson, Topsy Chapman, Thais Clark, Quiana Lynell, Meschiya Lake, Lena Prima;
Banjo/Guitar: Don Vappie, Seva Venet, Detroit Brooks, George French, Molly Reeves;
Bass: Mark Brooks, Richard Moten, Tom Saunders, Vince Giordano, Matt Perrine.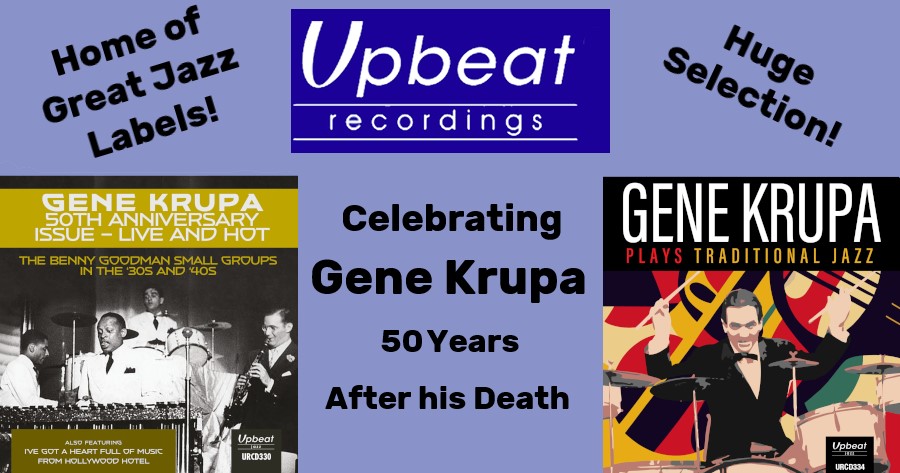 Mark Braud, the musical director for the Preservation Hall Band and trumpeter with Harry Connick, Jr.'s band in New York, is an outstanding musician and it has been my pleasure to watch him perform each year with increased proficiency and creativity.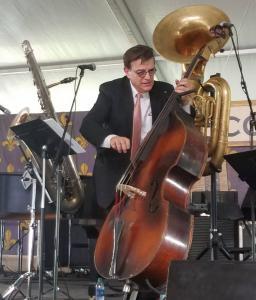 Special guest Vince Giordano (sans the Nighhawks) does not travel much outside of New York and it was a real treat to see him on the tuba, bass sax, and string bass on any one number—it was a successful endeavor on Banu Gibson's part to get Vince to come down for the Fest and it seemed he enjoyed the visit.
A well-received set by the Shake 'Em Up Jazz Band made a unique presentation. They are an "All Girl" band that got together for an earlier summer girl's camp event. These fine musicians have played with other bands and their mutual talents blended so well they continued to perform in their new identity. Their second CD features songs originally composed, arranged or performed by women.
One of the great things about Fest is that on the days between the weekends and the evenings one can attend special presentations by visiting musicians.
One of the last of the true "supper clubs" in the Quarter is the Palm Court Jazz Café (1204 Decatur)—on the southeast border near the US Mint, New Orleans National Jazz Museum, and French Market. It is open from Wednesday to Sunday. This venue specializing is Creole cuisine, cold drinks, and hot jazz, also has a five to seven piece band on stage from 7:30 to 10:30 on the nightly menu. This club is always good and many musicians will stop by to have dinner, jam, or otherwise mingle with the diners and performers.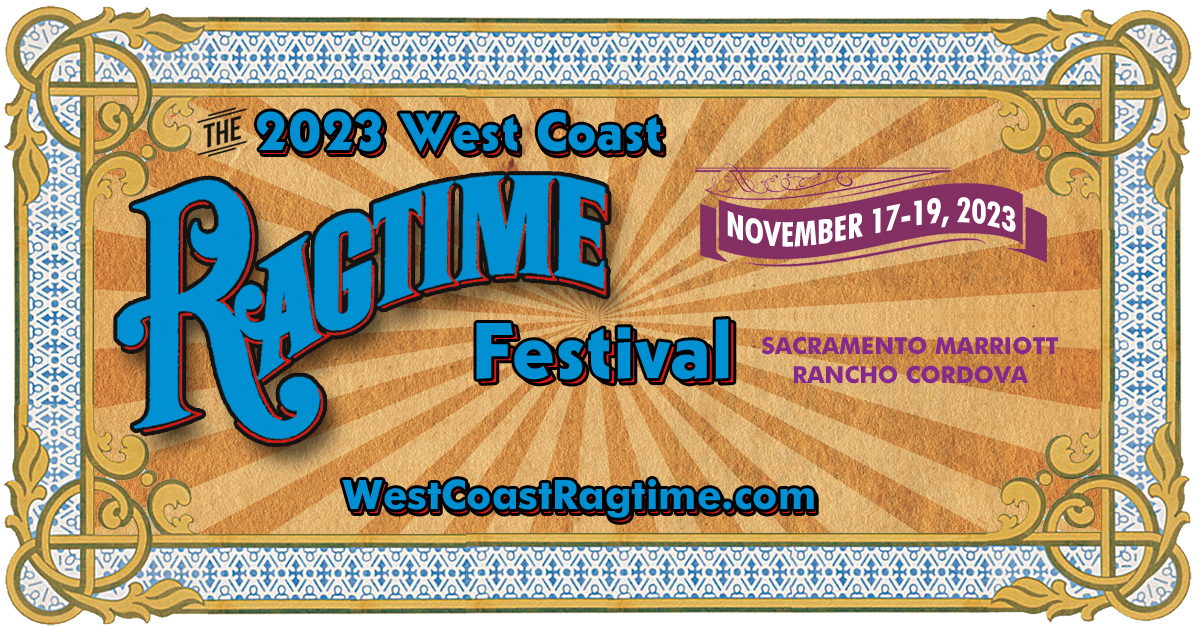 The Bombay Club at the Prince Conti hotel (at Dauphine) is a great "martini" bar and, although a small venue, it can pack them in. Vince Giordano played there the last Friday—Banu Gibson, Duke Heitger, Tom Fischer, Hal Smith, and Kris Tokarski had as much fun as the audience. The prior week Hal, Duke, and Kris were joined by James Singleton and Evan Christopher in a great performance. Our table was two inches from Hal's cymbal (!)—it was fun to watch his skills up close.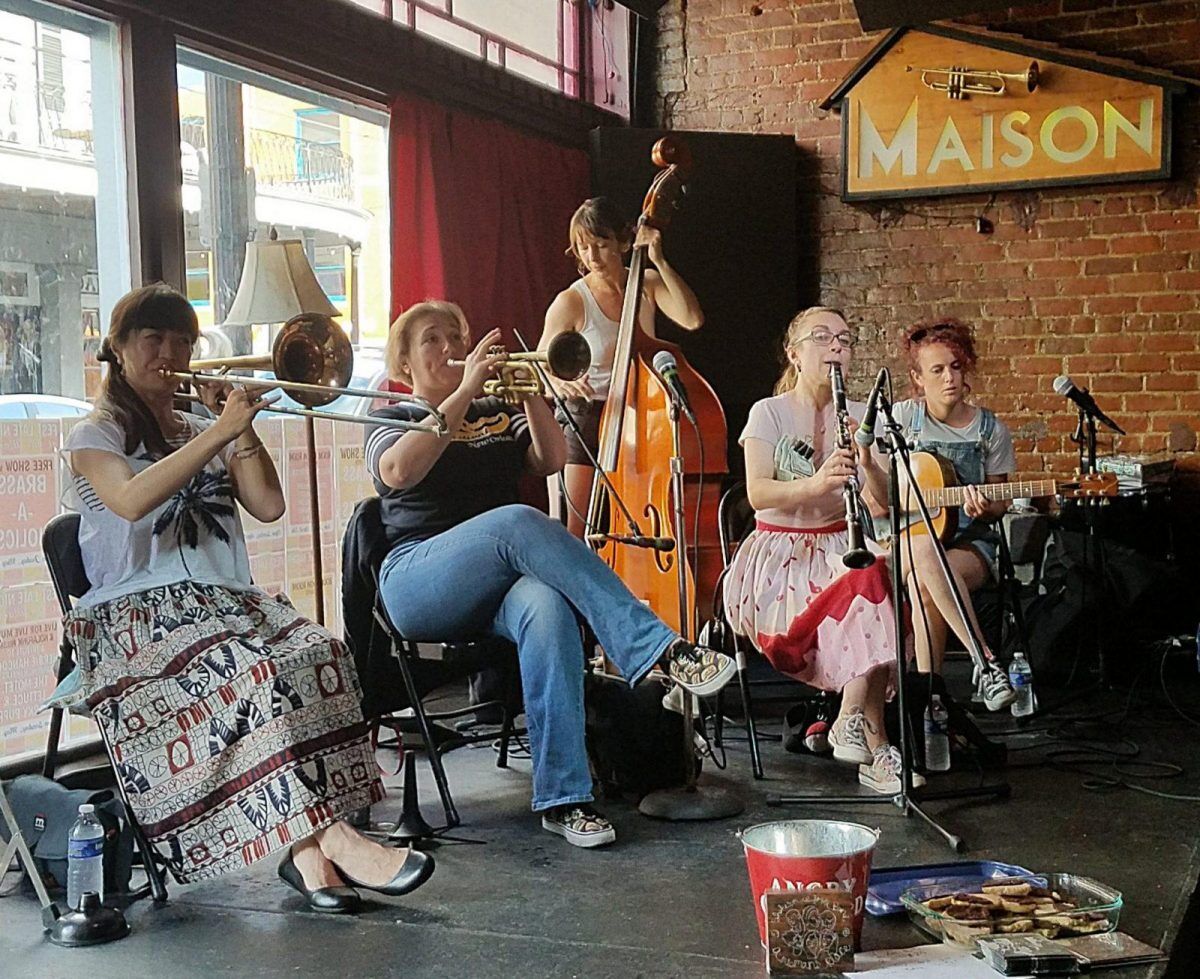 Snug Harbor on Frenchmen (about two blocks east of the Quarter) is a special venue with small cocktail tables and no phones, audio, etc. allowed—it is strictly a "listening" room and an intimate one at that. Food is served in another room before the performance, or you can grab a bite at any of the Frenchman street restaurants/bars on your way to the venue—Snug has an excellent reputation for being a "must visit" venue in the nearby Quarter area.
Also the Little Gem Saloon (Poydras and Rampart) has dinner options; it's a few blocks on the west side off the Quarter, just north of the CBD. Evan Christopher, Dr. Michael White, and Kermit Ruffins often have performances there and it is a pleasant environment in the renovated area/neighborhood originally thought to be where jazz was first created.
Many hotels have carved out a place in their bar area with exceptional talent, often nightly—The beautiful Roosevelt Hotel just a block off Canal (across from the renovated Orpheum Theatre) had both Tom Hook and Wendell Brunious performing one night. It's a great place for an early dinner or just drinks/snacks. The Hotel Monteleone on Royal has a larger stage in view of the famous revolving Carousel Bar. The Royal Sonesta has the Jazz Playhouse and the Bourbon Orleans is also featuring many talented performers.
Buffa's is a casual spot near Burgundy/Esplanade with weekend brunches and music nightly featuring traditional jazz performers.
Of course the many clubs on Frenchmen feature acts during the day and a real variety of music styles. It is a nice stroll from the east end of the Quarter and definitely worth a visit as you can listen for a few minutes or a set if you find it interesting.
I also must mention Fritzel's (733 Bourbon) a European Jazz Pub in a very crowded famous little bar—it is all traditional and you never know who will join the evening band for a number. Fritzel's is raucous and fun and the staff speaks several languages. We always meet someone from another country who had the visit high on their "to do" list—it is truly a place where music feeds the soul and is the universal language.
Also Read:
Eight Hotel Bars in the French Quarter featuring Live Music
8 Hot Spots for Jazzy Dining in the French Quarter