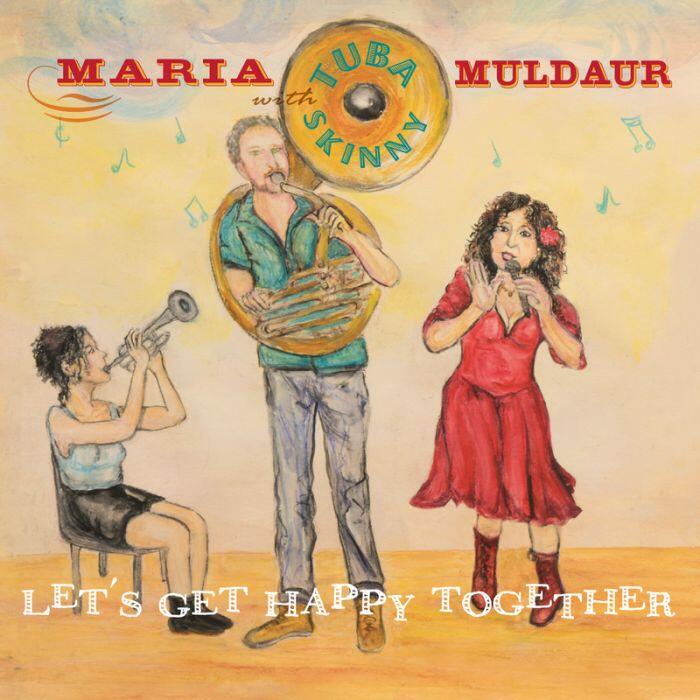 The band Tuba Skinny (name inspired, perhaps tongue-in-cheek, by a local musician billed as Tuba Fats) was formed as a loose New Orleans street band consisting of young players in 2009. As the years passed, with a consistent core of musicians, the group became quite accomplished, achieving worldwide renown and bookings in Europe and cities throughout the United States when not performing on the streets of New Orleans.
From the beginning, its repertory consisted mainly of traditional jazz tunes familiar and obscure with a helping of vintage blues and country.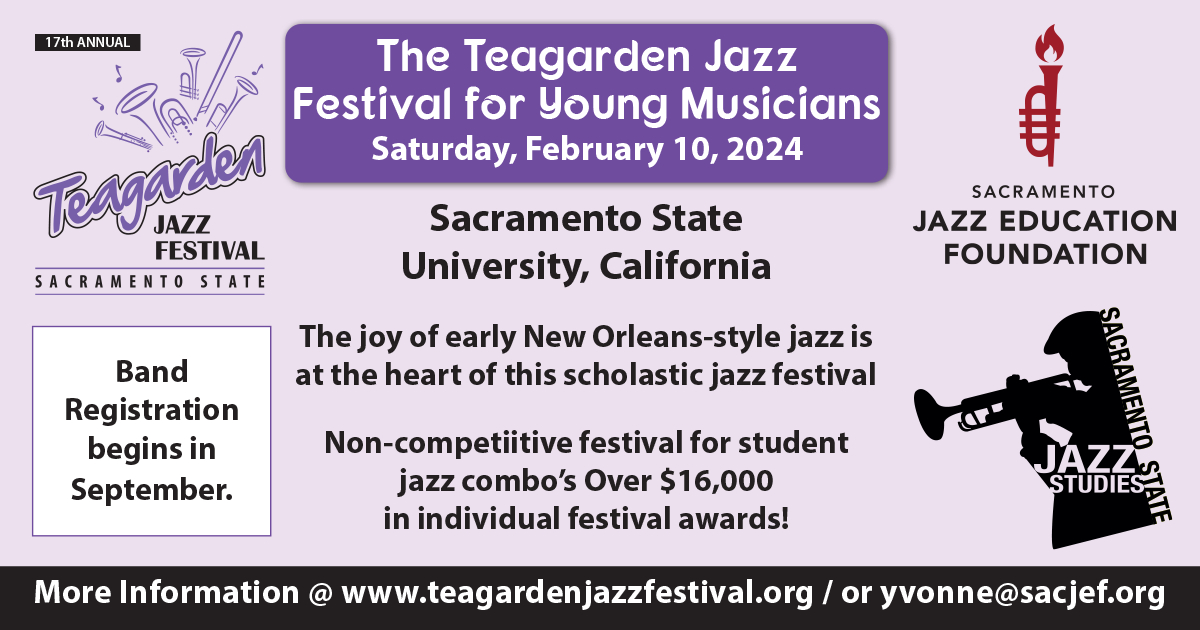 The first sentence of Muldaur's Wikipedia entry reads, "Maria Muldaur (born September 12, 1943) is an American folk and blues singer who was part of the American folk music revival in the early 1960s." First recording with the Even Dozen Jug Band in 1964 then the Jim Kweskin Jug Band, she was known as Maria D'Amato until she married (and later divorced) fellow Kweskin band member Geoff Muldaur, keeping the name. Her international hit "Midnight At The Oasis" was on her first solo LP in 1974 and, although she's not had hits since she's recorded dozens of albums in a myriad of styles from folk, blues, and early jazz to gospel, country, and children's records. She also spent considerable time as a backup singer in the rock group, The Grateful Dead.
Cornetist Shaye Cohn leads Tuba Skinny with a firm foot, which she uses to convey directions from her usual seated position. Although always a strong lead player, her tone has become more pure over the years, her technique and range expanded. (While she now has confidence to take more solos, one might hope that she would add character to her playing with a few shakes, rips, flutter tones, and muted effects. Then again, one might be full of it too.) While only playing cornet on this disc, she's also an accomplished stomp pianist, a folk fiddler, a composer, and artist whose imaginative work has graced covers of prior Tuba Skinny CDs, but not this one. She would know that she doesn't play a "coronet" as the present artist has shown.
With the band from the start, trombonist Barnabus Jones and tuba player Todd Burdick lend solid yet unspectacular contributions to their parts. Clarinetist Craig Flory, who joined after replacing a succession of good but temporary reed players, has on this release done away with shrill high-note phrases and quivery vibrato, replacing them with a welcome burry attack part of the time, more developed technique and surprising hot jazz ideas.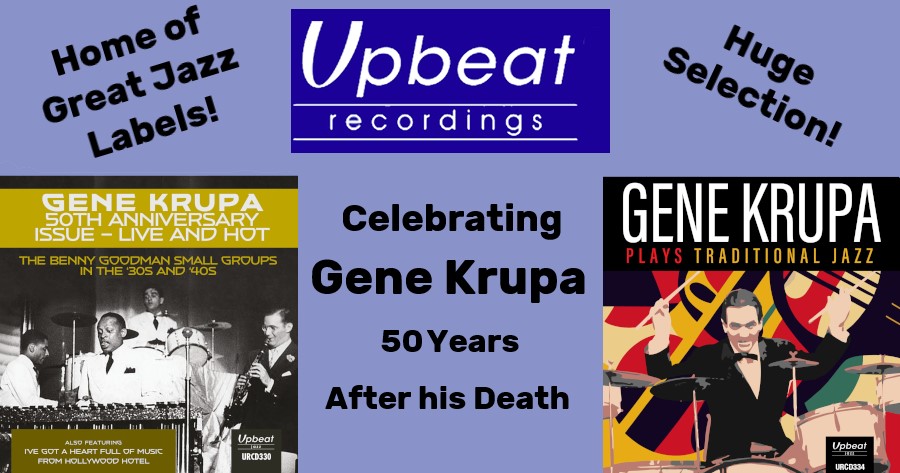 String men Max Bien Kahn and Greg Sherman on guitars (the latter also an effective, shouting vocalist, not heard here) and banjoist Jason Lawrence accompany well and fulfill the rhythm throughout in lieu of piano but otherwise have little to do apart from two short, unbilled guitar solos. Washboardist Robin Rapuzzi completes the solid rhythm section but gets one brief Floyd Casey-inspired break on the cheerful "I Go For That."
When compared to the grace and range of Muldaur's earlier work, the listener never forgets that one is listening to a veteran voice here, yet one with the joy and notational accuracy to bring off this collection of mainly happy and clever songs, with the CDs title selection and "I Like You Best Of All" being prime examples. "Delta Bound" and "Big City Blues" (incidentally, not composed by Frankie "Half Pint" Jaxon as shown, but a selection from "Fox Movietone Follies of 1929" written by
Archie Gottler, Con Conrad, and Sidney D. Mitchell) get the feeling, not cloying, that these melodic ballads deserve. Contrasting this, "Road Of Stone" is bluesy grit.
Tuba Skinny and Maria Muldaur deservedly share equal billing on this twelve selection CD. Muldaur , not surprisingly as she produced it, performs on every selection.
The fidelity is very good. Most of the arrangements sound like they may have been concocted in the studio. Only "Swing You Sinners," with its sophisticated horn voicing and tight accompanying riffs, sounds like someone else may have written it for the album. It shows that the Tuba Skinny players are good readers as well as loose jazzers.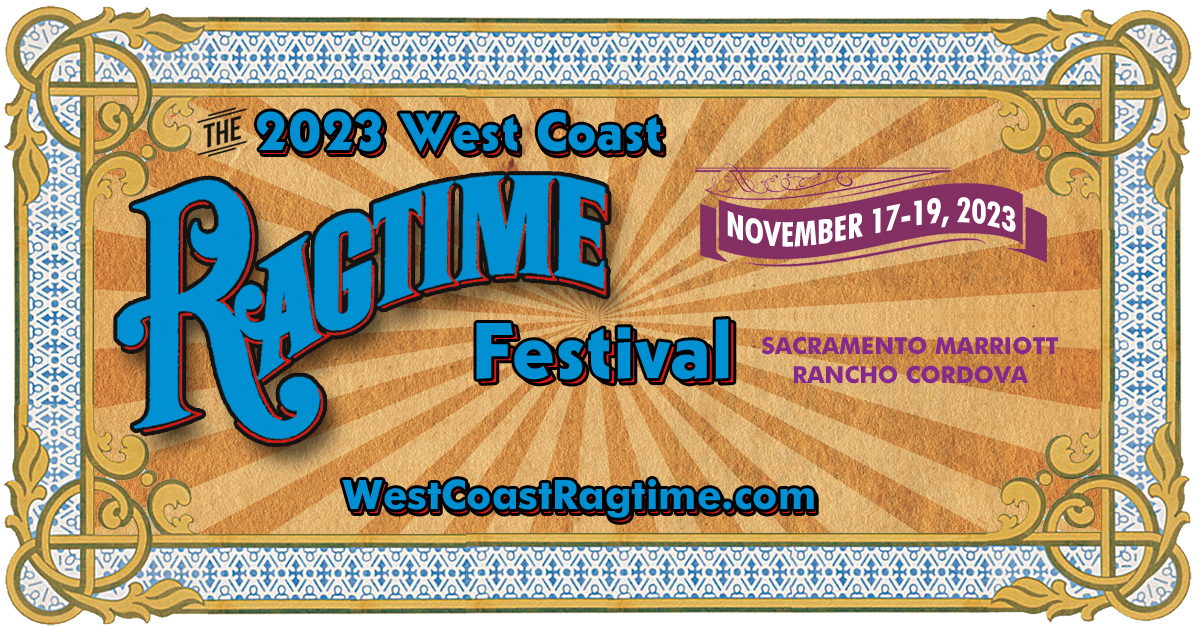 As entertaining as this CD is, this writer recommends the album (available on LP as well as more tunes on CD) Some Kind-A-Shake to hear Tuba Skinny at its best. It features an excellent Shaye Cohn-written title tune, Erika Lewis and Greg Sherman vocals, the addition of terrific guest reedman Ewan Bleach. Plus, everyone solos within hot and interesting arrangements.
This CD and other Tuba Skinny releases are available mail order from the Louisiana Music Factory, 421 Frenchman St., New Orleans, LA 70116—visit online at louisianamusicfactory.com.
Let's Get Happy Together
Maria Muldaur with Tuba Skinny
Stony Plain Records
Other articles and reviews about Tuba Skinny or its members.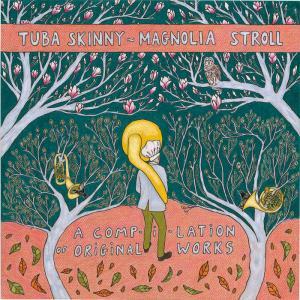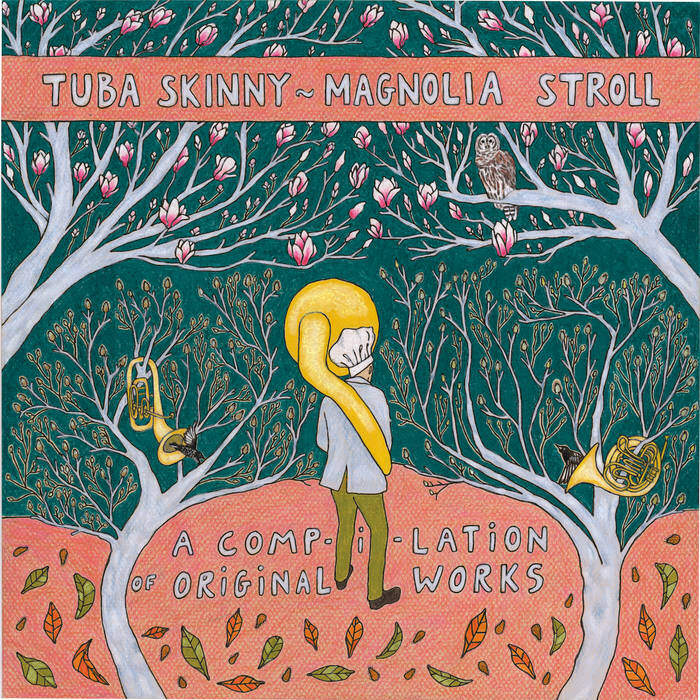 Since its inception in 2009, as a jazz band (formerly known as the "Dead Man Street Orchestra" playing old time string mountain music) busking on
Read More »