When an iconic female vocalist steps up to front the world's spunkiest, funkiest trad-jazz combo, musical fireworks soon ensue.
The icon is jug-band veteran Maria Muldaur, the First Lady of American Roots Music and the blues queen of Marin County, California. The six-time Grammy Award nominee is best known for her 1974 hit "Midnight at the Oasis," but many of her more recent records have brought her respect that far outweighs pop success. Her records have routinely been recognized at the Blues Music Awards in Memphis, and in 2019 Maria was honored by the Nashville-based Americana Music Association with its Lifetime Achievement Trailblazer Award.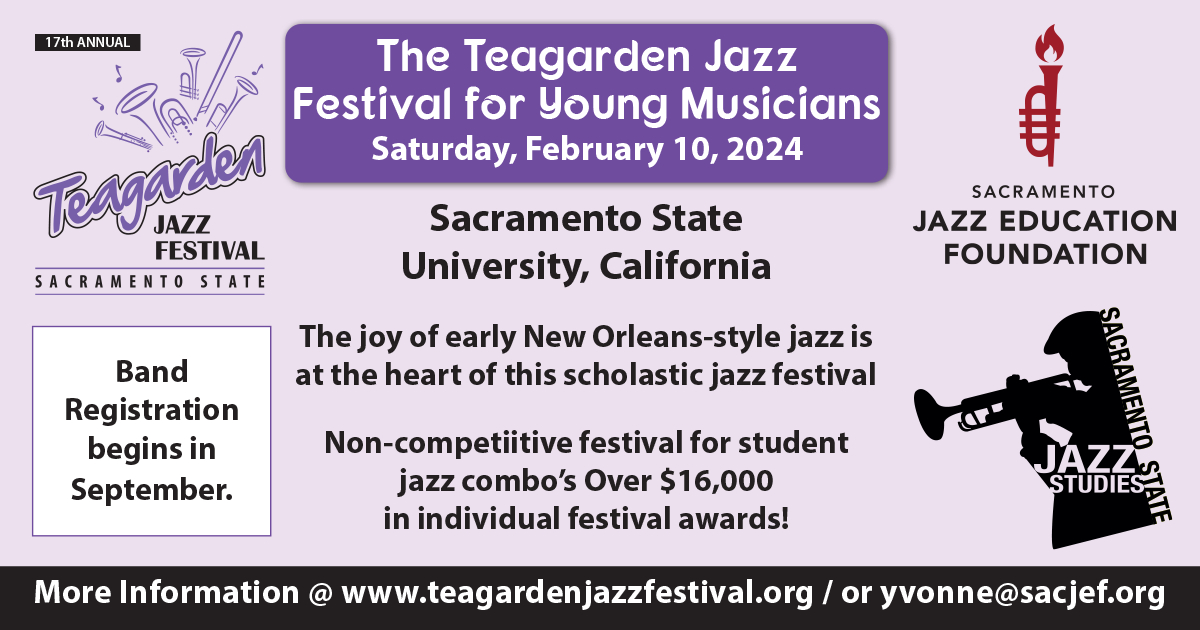 The combo is the youthful Tuba Skinny, New Orleans' busking phenomenon which has burst out as a YouTube sensation and a favorite of audiences from the French Quarter to the Châteauneuf-du-Faou commune in northwestern France.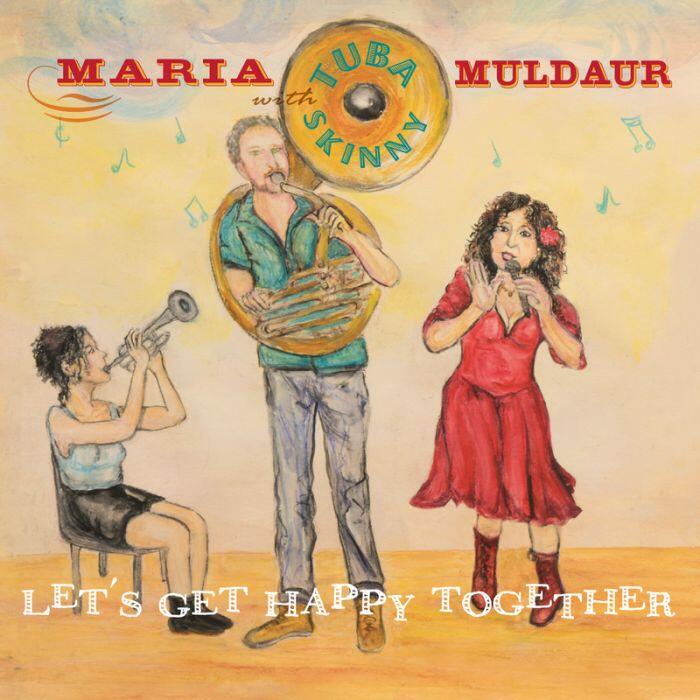 The fireworks are captured on the new disc, Let's Get Happy Together on Stony Plain Records, waxed last year at Marigny Studios in the Crescent City's historic Faubourg Marigny District, once home to Jelly Roll Morton and the less-famous but pioneering Lizzie Miles, who sang alongside King Oliver, Kid Ory, and Fats Waller.
Let's Get Happy is Maria Muldaur's 43rd album and Tuba Skinny's eleventh. Skinny's de facto leader is well-bred lady cornetist Shaye Cohn who also plays piano and fiddle and orchestrates much of the band's music. She's the granddaughter of legendary saxman and arranger Al Cohn and the daughter of jazz guitarist Joe Cohn.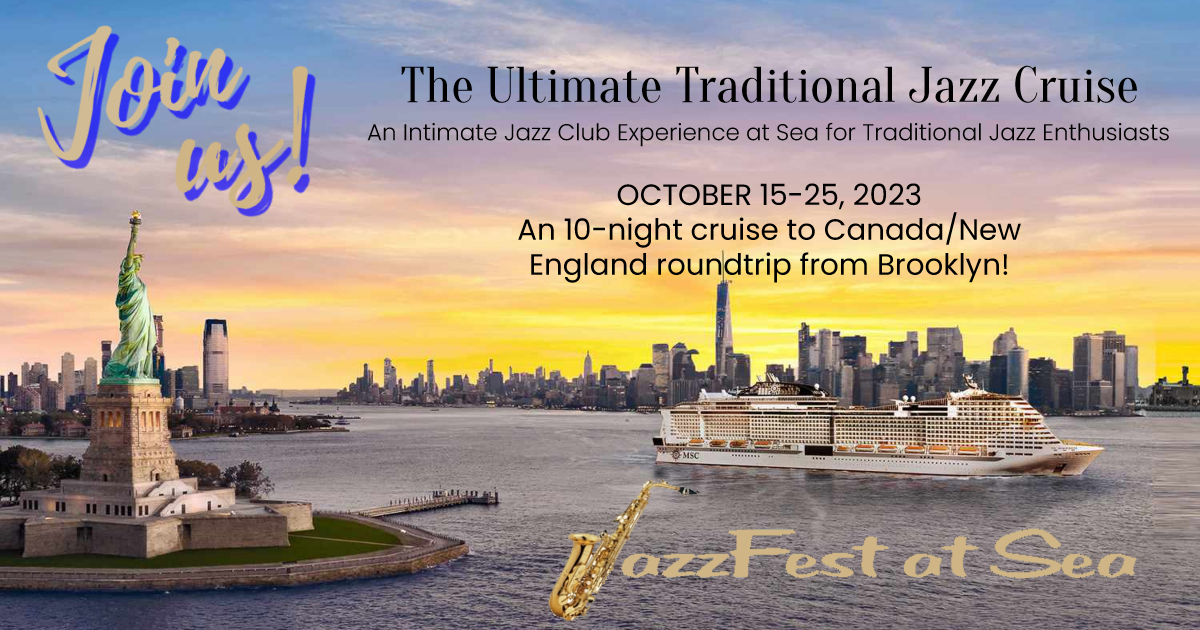 Shaye comes across very strongly on the new disc, proving again that she's the cog around which the entire ensemble swings like a pendulum. Like a clarion call, Shaye's horn kicks off the disc opener, a sprightly, tightly arranged rendition of "I Like You Best of All," a Goofus Five novelty overflowing with food allusions. You can practically hear Maria grinning as she croons the light-hearted lyrics.
The veteran vocalist chose the disc's dozen tunes and handled production chores in the studio, wisely choosing to emphasize the collective improvisation favored by the band. The craftsmanlike arrangements were made primarily by Shaye Cohn and reedman Craig Flory.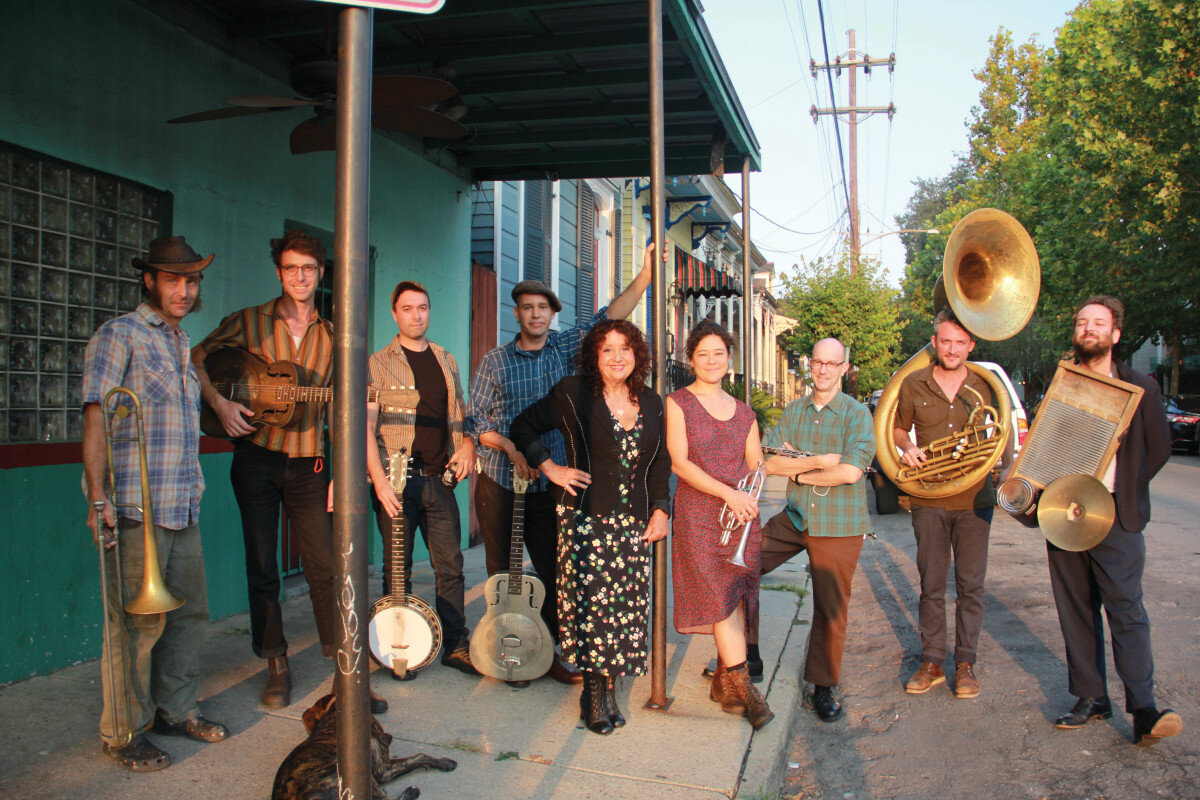 "Joy, simplicity and ensemble. That's the trifecta," says Skinny washboard wizard Robin Rapuzzi. "The three ingredients for that special recipe we call hot music. This is something both Tuba Skinny and Maria care a lot about, togetherness." And that conviviality comes across clearly on every track of Let's Get Happy.
The title tune, a Lil Hardin composition, features Maria's carefree vocal floating above Craig Flory's kinetic clarinet, Barnabus Jones' earthy trombone and Shaye Cohn's triumphant trumpet.
That formidable frontline is ably supported by Todd Burdick's namesake tuba, which Maria kept prominent in the mix throughout. Three string players – banjoman Jason Lawrence and guitarists Max Bien-Kahn and Greg Sherman – add rhythmic drive along the way, but it's Burdick's booming tuba that sets the pulse.
As she approaches her eighth decade, Maria's voice has grown deeper, but it remains an incredibly versatile instrument capable of evoking a wide array of emotions. She purrs and cackles, coos and giggles like a little girl and whispers sly innuendos like a sexy seductress.
Not only is she a solid sender as a singer, Maria's also quite the musicologist. Two of her more recent recordings pay tribute to Memphis Minnie and Blue Lu Barker. The tunes on Let's Get Happy celebrate other blues pioneers including Ivy Anderson, Valaida Snow and Frankie "Half-Pint" Jaxon.
In fact, the obscure Jaxon – an early female impersonator from Kansas City – is represented by two terrific tracks, "Be Your Natural Self" and "Some Sweet Day." The first features animated interplay between Maria's carefree vocal and Flory's droll clarinet. "Some Sweet Day," a ballad, showcases Tuba Skinny's beloved ensemble work, as the frontline plays over each other above the steadfast chording of the guitars and banjo and Burdick's ever-present throbbing bottom.
Valaida Snow, a female trumpeter who gave Louis Armstrong a run for his money, also inspired two tunes: a buoyant "Swing You Sinners" and an uplifting "Patience & Fortitude," a little sermonette which Maria delivers with deep sincerity.
"Delta Bound," a song first recorded in 1932 by Ivy Anderson with the Duke Ellington Orchestra, showcases clarinetist Craig Flory at his finest. He blows an eerie intro followed by a dynamic duet with trombonist Barnabus Jones before Maria really gets inside the song, a heartfelt yearning for home.
An Irving Berlin composition, "He Ain't Got Rhythm," gives Maria a chance to plant her tongue firmly in cheek as she warbles the clever, seemingly caustic lyrics, in the inimitable, wistful style of the great Lady Day.
Maria keeps the mood humorous with "I Go for That," a snappy appraisal of male attractiveness which was recorded in the early-1930s by none other than Dorothy Lamour, who later blossomed into a bona fide Hollywood star. Before all those On the Road pictures with Bob Hope and Bing Crosby, Lamour – a New Orleans native – was the girl singer with the Herbie Kay Band from Chicago.
The disc's last two cuts have Maria bemoaning loneliness in "Big City Blues" and hard traveling on "Road of Stone." "Big City" was originally sung in the 1930s by the prolific Annette Hanshaw, and the plaintive "Stone" was waxed in the '20s by Sweet Pea Spivey, sister of classic blues star Victoria Spivey, who was actually one of Maria's early mentors during her early days in New York City.
In a way, Maria's recent projects represent her ongoing efforts to repay people such as the Spivey sisters, and Sippie Wallace and Memphis Minnie and Blue Lu Barker. Let's Get Happy Together raises the ante by showcasing Tuba Skinny, a budding band poised to nurture hot music deep into the 21st century.
Let's Get Happy Together • Maria Muldaur with Tuba Skinny
Stony Plain Records
Side Bar: How Maria hooked up with Skinny
Over her 50-plus-year career, Maria Muldaur has worked with dozens of musical giants and geniuses, from Ry Cooder to Duke Robillard to Jerry Garcia. She has recorded with gospel greats the Chambers Brothers and sacred steel stars the Campbell Brothers.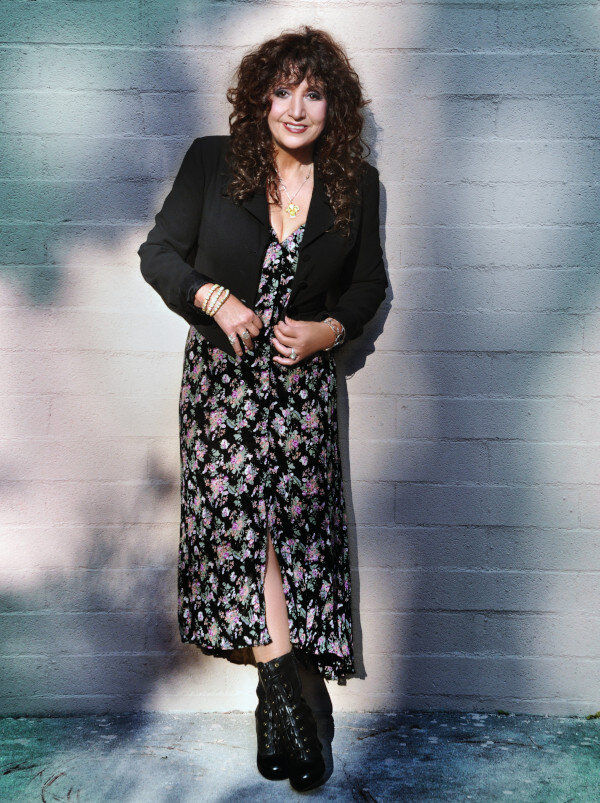 Over the years, she has celebrated the music of New Orleans alongside musicians such as Dr. John, Duke Heitger, Tom Fischer, David Torkanowky and Art and Charles Neville. And now she's collaborating with the great Shaye Cohn and Tuba Skinny.
But how did she hook up with this devil-may-care Dixieland-style Big Easy street band?
Well, a couple years ago, as she was shopping at her favorite clothing boutique in Woodstock, N.Y., Maria found herself mesmerized by the vintage jazz emanating from the store's speakers.
"I thought, how cool is that the local radio station was playing this kind of music," she remembers. The shop owner corrected her. It wasn't the radio. The store was playing CDs by Tuba Skinny. A few of these young musicians originally hailed from the Woodstock area, the retailer explained. They now lived in New Orleans where they performed on the streets as well as at clubs and festivals there.
"Having studied, enjoyed and immersed myself in early blues, jazz and jug band music of the 1920s and '30s all my musical life, I found it almost impossible to believe we were not listening to some classic old 78s from the era," Maria said. But no, they were listening to a collective of young street musicians recorded in the 21st century.
"She had to show me the CD covers before I would believe her," the singer said.
The friendly shopkeeper secured five Tuba Skinny discs and had them ready for Maria when she returned to the store a month later.
"Those records have been in heavy rotation in my life ever since," Maria declared. "I was gratified to learn that there was a current crop of young musicians coming up, dedicated to rediscovering and preserving our rich musical past, much as my jug band mates and I had done during the folk revival of the 1960s…and they were not just playing a marvelous repertoire of cool tunes with great skill and authenticity but somehow channeling the very atmosphere and vibration of that bygone era."
In January 2020, just before the Covid-19 pandemic took hold, Maria decided to take her fandom a step further and suggested a collaboration. She asked Tuba Skinny to accompany her for a showcase at the International Folk Alliance Conference in New Orleans.
Maria's friend, Stony Plain Records founder Holger Peterson, attended that performance.
"It was an amazing show," he remembered. "A match made in heaven, as they say." Having executive produced Maria's previous eight Stony Plain albums, Peterson began brainstorming a project pairing Maria with Tuba Skinny. "I'm delighted that it worked out and now we hear the results. The music and performances are infectious."
Other articles and reviews about Tuba Skinny or its members.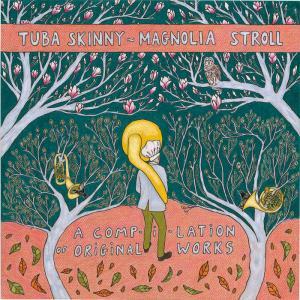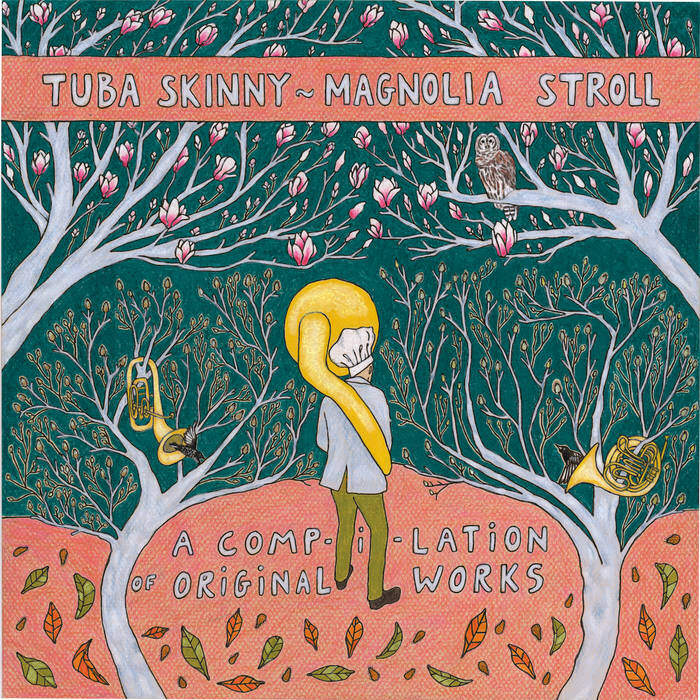 Since its inception in 2009, as a jazz band (formerly known as the "Dead Man Street Orchestra" playing old time string mountain music) busking on
Read More »