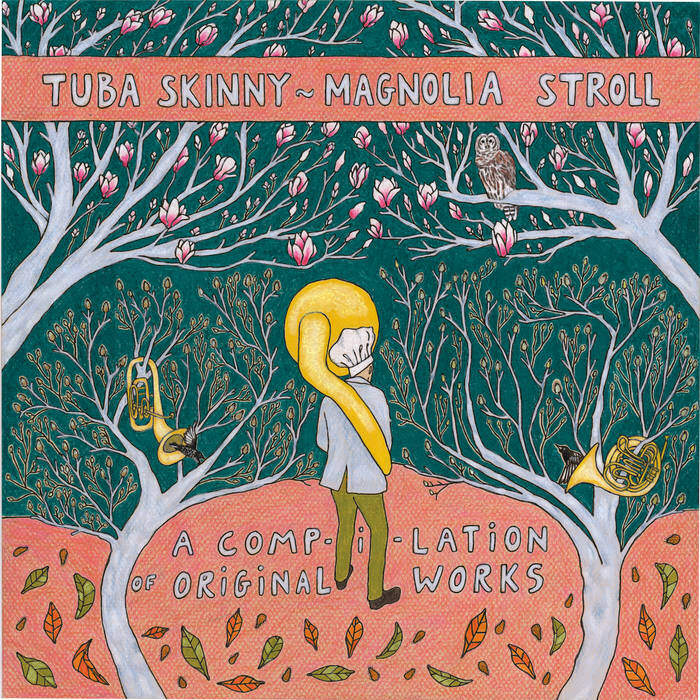 Since its inception in 2009, as a jazz band (formerly known as the "Dead Man Street Orchestra" playing old time string mountain music) busking on the streets of New Orleans, Tuba Skinny has evolved from a group of young ragamuffins performing loose arrangements of traditional jazz tunes to a nicely arranged (but not sterile) unit with a vast repertory of obscure classic jazz, blues, country shouts, and lots of original material. Having released ten CDs over the years, this is their first to be comprised of all original compositions. A few have appeared on earlier albums but these versions are newly recorded. Since they have released such a wide array of lesser-known tunes before, these original pieces are no more obscure to the average listener than what they've already heard (and liked). Most of these selections are very good; a few really memorable.
One can hear the individual musicianship of Tuba Skinny players improve from CD to CD released over the years. Also, it can be said that the band has created its own school of playing traditional jazz through an evolutionary process that's developed along with the abilities of the performers and the circumstances of the performance sites. Prior to this, the main styles (very simply put ) were West Coast two-beat (à la Turk Murphy/Lu Watters) utilizing straightforward arranging, rags and 1920s material, slick New York/Chicago jam band usually featuring swinging ad lib ensembles and solos, mostly 1930 tunes (à la Eddie Condon), and four-beat New Orleans, once again featuring improvised ensembles, less sophisticated solos and rhythm but an emotional approach meant to excite the listener. There are variations, including 1920s big band, but these are the main three. Tuba Skinny sounds like none of the above.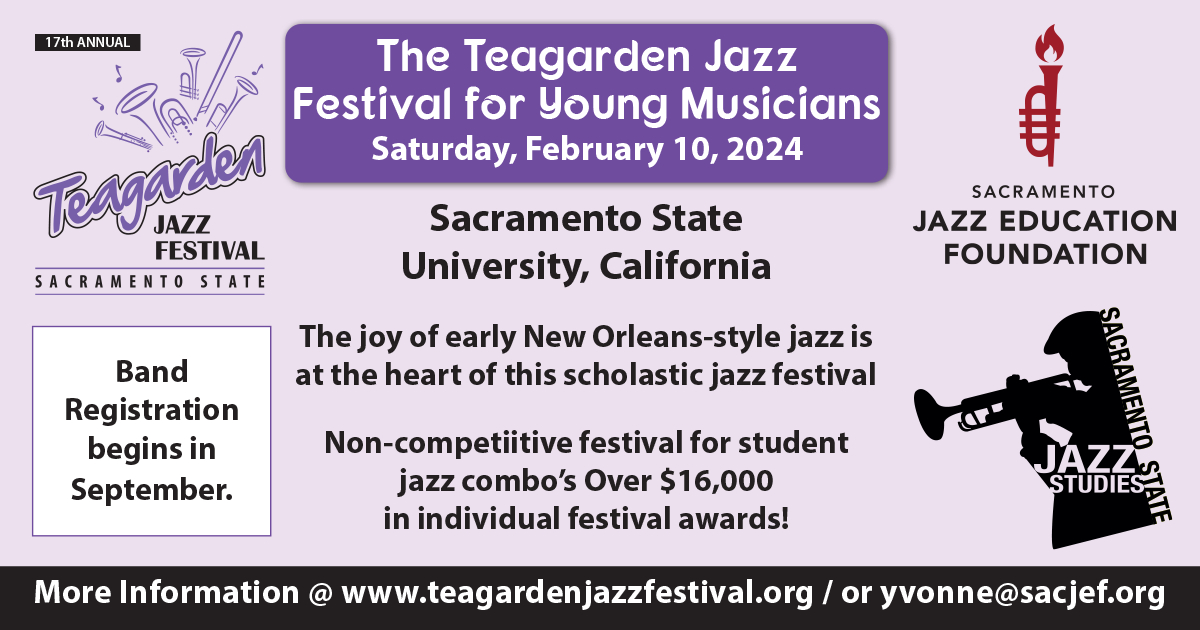 Here trumpeter and leader Shaye Cohn plays straightforward lead and melodically inspired solos without effects, trombonist Barnabus Jones eschews tailgate counter-melodies much of the time in ensembles to play harmony with the cornet and simple solo work. Clarinetist Craig Flory does most of the counter-melody work in ensemble and shows the most creative and technical solos. Over the six or seven years he's been with the band, he's shown the greatest improvement, dropping the unpleasant shrillness he demonstrated in the past. So far these things could describe almost any traditional front line. Tuba Skinny's big difference comes in the rhythm section.
With no piano, the strong pulse comes from two acoustic guitarists (Greg Sherman and Max Bien-Kahn, the latter doubling banjo) and sometimes the addition of banjoist Jason Lawrence. Also washboardist Robin Rapuzzi adds to the rhythm with a strong and consistent whackaCHUCKawhackaCHUCKa most of the time (à la Floyd Casey of Clarence Williams' 1920s sides). His clattering solos are entertaining, abetted by hot coffee can. The biggest difference comes from tubist Todd Burdick. Although he does play two-beat bass lines part of the time, they don't have a Germanic oom-pah feel. He also plays melodic enhancements to the tunes being played, surprising blasts in highest and lowest register and tricks with the rhythmic time. Oddly enough, even though he's not a great soloist, all this other stuff is very effective overall. Also helping to elevate the rhythm section is the bass drum playing of Erika Lewis, an excellent country vocalist as well who unfortunately only gets one singing opportunity here (the rousing "Six Feet Down"). This type of rhythm section was created out of the necessity of being easily portable for curbside outdoor venues, but also gives the band a unique sound.
Among the many highlights here are the title tune "Magnolia Stroll" by Max Bien-Kahn, with its simple, haunting melody, surprising chords and, oddly enough for a jazz band, almost no improvisation at all, and Jones' ambling "Chalmette Sunsets." Another is Craig Flory's mysterious "Minor Fret" that sticks in one's mind well after it's been listened to. In keeping with Tuba Skinny's quest to present as broad a scope as possible, there's the Caribbean/Latin influences of Robin Rapuzzi's "Mighty Anchor" and the pure European waltz of Bien-Kahn's "Last Minute Waltz." Shaye Cohn's "Trickster's Rag" and "Pyramid Strut" are hot stompers featuring lots of ensemble improvisation. Flory's "Proximity Effect" which is a fast, riffy showpiece for his clarinet, guitar, and Rapuzzi's washboard. Wrapping it up is a rich, lowdown piano solo by Shaye Cohn called "Deep Bayou Moan." A talented multi-instrumentalist, cornet was a good add-on for her after years of studying piano.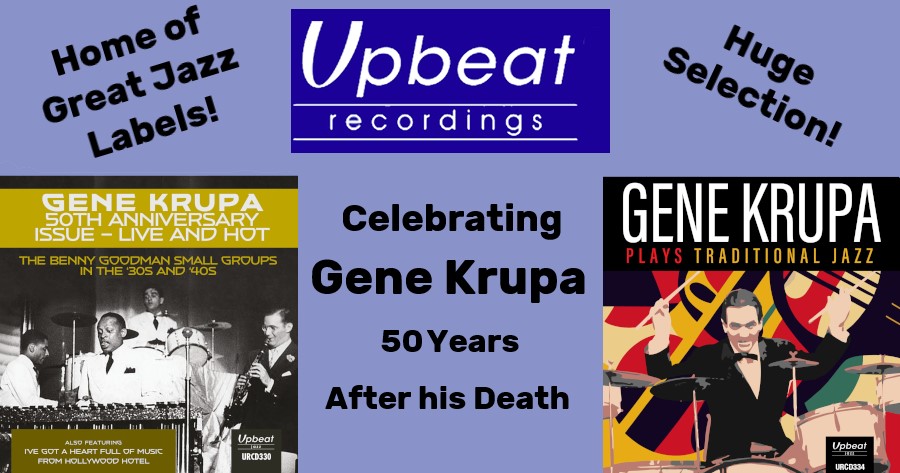 This CD's biggest flaws are the omissions in its notes. The arrangements are very interesting and dominate most selections, yet the arranger gets no credit. The numerous acoustic guitar and banjo solos are very good, yet the soloists go uncredited. This writer, for one, would like to know who played the wonderful, classic Lonnie Johnson influenced guitar chorus on Robin Rapuzzi's "Ida Wobble." Speaking of omissions, guitarist Greg Sherman is a terrific shouting vocalist yet he's not heard here.
According to Wikipedia, Tuba Skinny has played all over the United States, has a concert tour booked for major US cities, and has performed at festivals and concerts in several European cities, Australia, and Mexico. It's become probably the most popular traditional jazz band in the world today, yet it can still be found now and again, doing its raggedly-dressed thing in little nightclubs and on street corners (when the law allows) in New Orleans. Although nobody in Tuba Skinny was born there, each of its members loves the unique aura that the city imparts, according to a Shaye Cohn interview.

Buy Tuba Skinny albums as downloads from their Bandcamp Page, or from their exclusive vendor for physical CDs and LPs, The Louisiana Music Factory.
To see what other projects Tuba Skinny players have been involved in check out our discography series:
Shaye Cohn Discography
Robin Rapuzzi Discography
Ewan Bleach Discography
Other articles and reviews about Tuba Skinny or its members.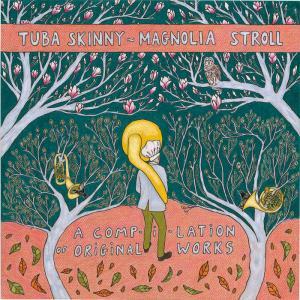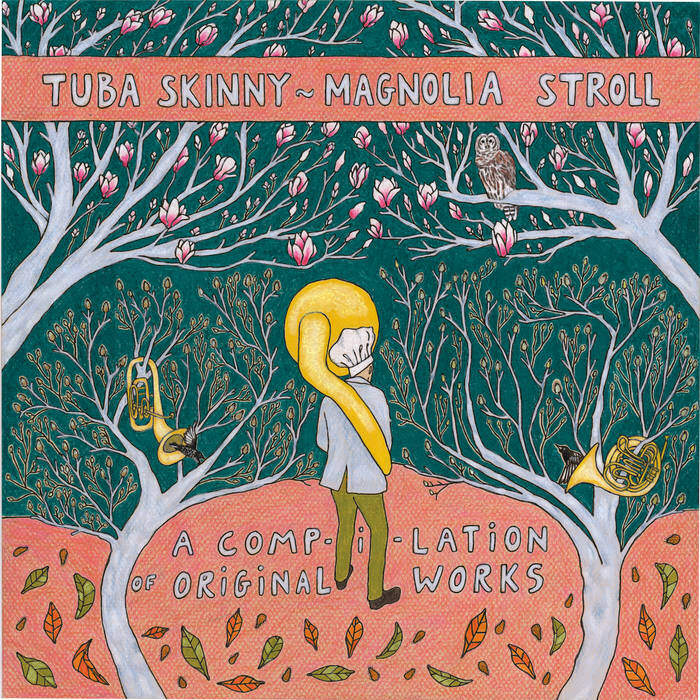 Since its inception in 2009, as a jazz band (formerly known as the "Dead Man Street Orchestra" playing old time string mountain music) busking on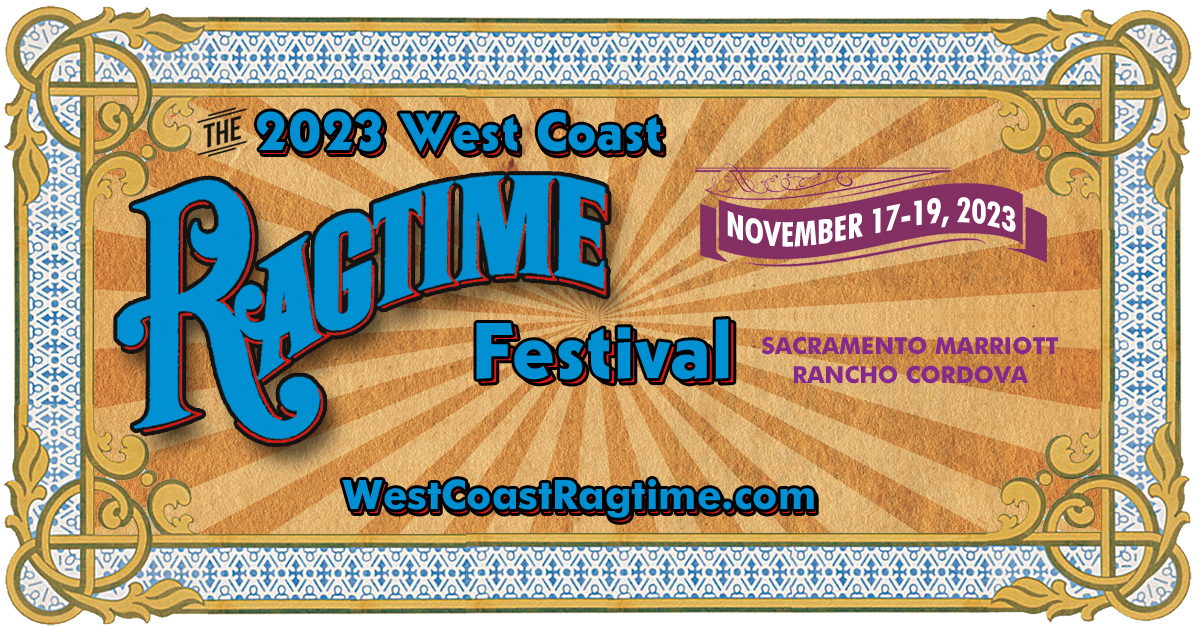 Read More »