In 2007, I came across a batch of poor-quality transfers of African American films from the 1940s. One title, Boarding House Blues (1948), stood out to me though not because its star comedian Moms Mabley or it meandering story about people scheming to avoid paying their rent. Towards the last third of the film a talent show occurs, which one assumes was shoehorned in to fill out the final run-time. While it featured a truly talented man missing one leg and one arm dancing and a few people telling jokes, what ended up making the film the worth the purchase and time was a woman at a piano singing a couple of numbers. It was that woman—Una Mae Carlisle—who left me stunned and pulled me into a quest that would alter my life in a significant way.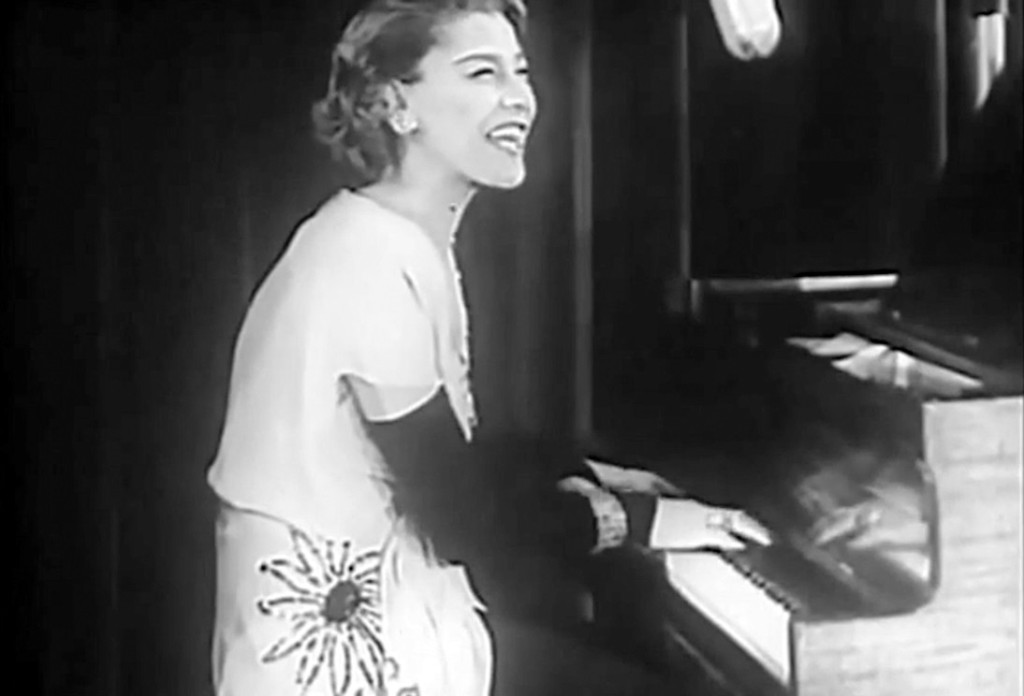 Because very little information regarding Carlisle was available on the internet or in jazz encyclopedias—even then the few entries contradicted each other regarding the facts of her life—I began a quest to get a better, fuller picture of the musician and of course find as much as of her music as I could get my hands on. The places I went and the people I met along the way is a story for another time but in short I learned that Una Mae Carlisle was a singer, pianist and songwriter from the late 1930s until the mid 1950s who achieved more than most entertainers of her day and broke many barriers to boot.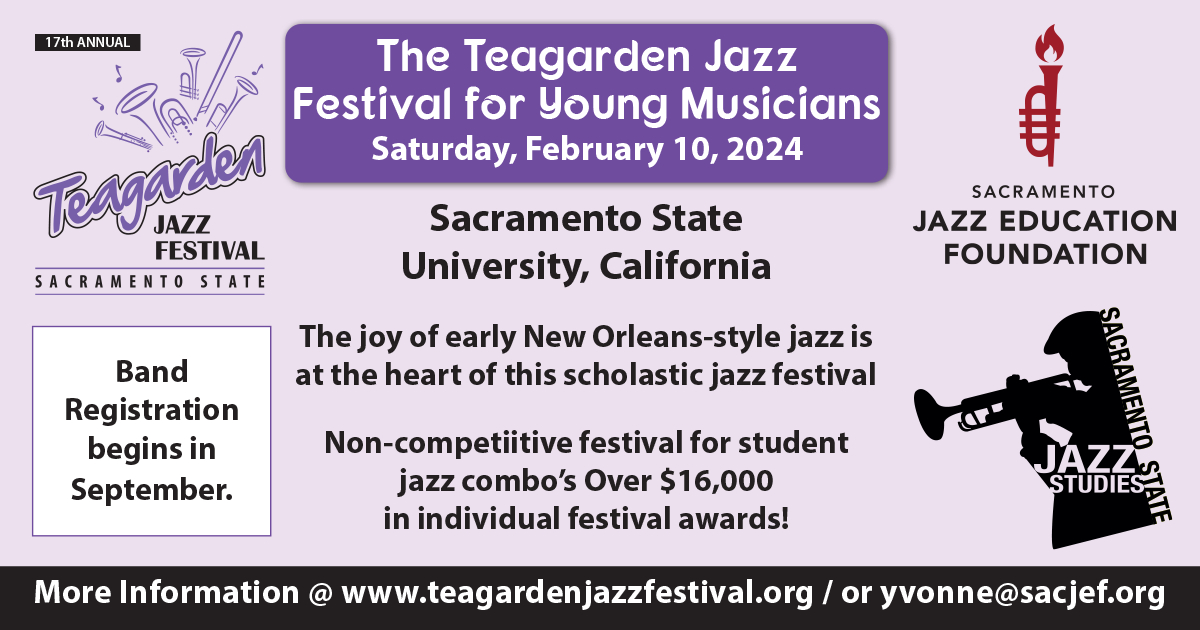 As a songwriter Carlisle was the first African American woman to have compositions appear on the Billboard charts, one song entering the top ten. Her works were recorded by Cab Calloway, Peggy Lee, Ella Fitzgerald, and Benny Goodman, among others. As a recording artist she cut singles with jazz legends Fats Waller, Zutty Singleton, Benny Carter, Lester Young, and Ray Nance while working with music producing giants Leonard Feather and Joe Davis. In demand as a performer, Carlisle headlined at the Apollo often in the same week as Billie Holiday in addition to playing clubs in Paris and London. Una Mae Carlisle was the first African American to have her own weekly national radio program, which was carried by the American Broadcasting Company.
Though much time could be spent debating why Una Mae Carlisle barely registers in most jazz histories and museums (in some cases she is completely omitted) the following is a brief survey of Una Mae Carlisle's life and career.
Una Mae Carlisle was born in Zanesville, Ohio, on December 26, 1915, to Edward and Mellie Carlisle. Zanesville was noted for its high population of mixed-race citizens, the story given that the location had been a popular stop for many runaway slaves prior to the Civil War, fugitives often deciding to settle in the town while marrying whites and Native Americans. Una Mae would herself claim she had both African and Cherokee "blood."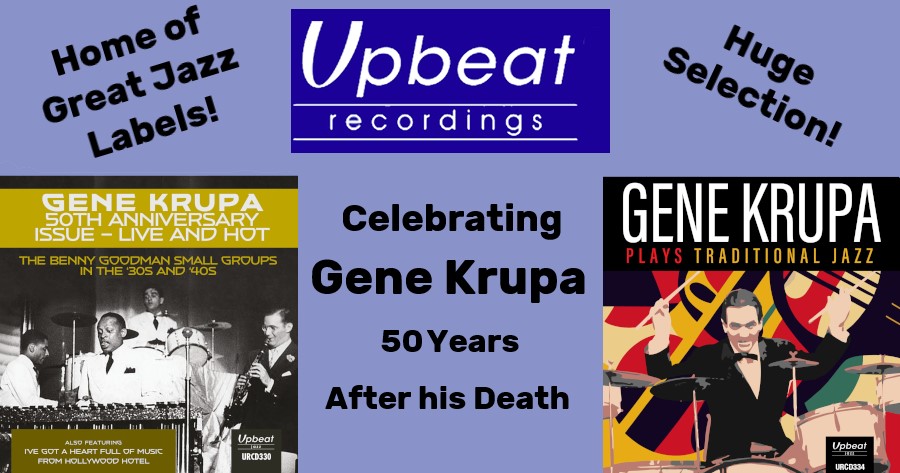 The Carlisle family appeared to live a comfortable life, and from a very early age Mellie Carlisle taught her daughter piano. Una Mae's first public performance was at the age of three for a group of disabled World War I veterans in Chillicothe, Ohio. When she was ten years old, her family moved to the Jamestown/Xenia area. In addition to playing regularly at church and schools, Una performed on WHIO and WSMK radio in Dayton. A handful from the start, she ran away from home at the age of 12 to play on a station in Cleveland. There she was heard by Duke Ellington who helped her get a regular job on station WOW.
While already popular in New York City, Thomas "Fats" Waller and his band (along with his wife Anita and two boys) had come to Cincinnati at the latter part of 1932 to perform on WLW radio, alongside a local gospel group called the Southern Suns (or sometimes "Sons"). This move was to give the artist more exposure in the large markets of the Mid-West.
While in the Buckeye state, Waller had been told about a phenomenal young pianist who had been a popular performer at a local resort. Fats invited the 17-year-old Una Mae Carlisle to play on the radio with him for some Christmas shows, to which her mother Mellie allowed only if her sister chaperoned. When the young girl arrived at the studio, she began to warm up on a piano. Waller, ever the showman, made "silly faces" at her through the recording booth glass. At their first on-air performance together, Fats was reportedly so gobsmacked by the young girl's talent, they ended up "jamming" all night until morning.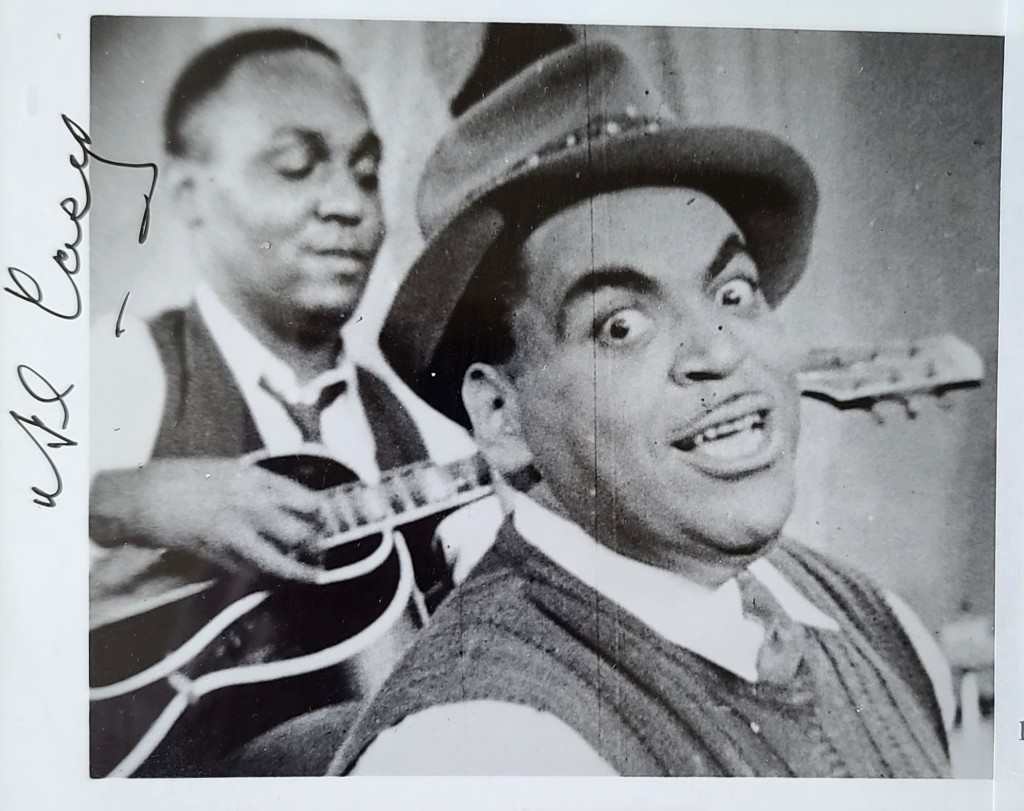 At possibly seeing a once-in-a-lifetime opportunity, Una Mae refused to return home. She finally agreed at her mother's insistence that she at least live with some friends of the Carlisle family in the Cincinnati area, which would allow her to become a regular on Waller's radio program. Una Mae even traveled with the group for a few out-of-town shows. At a gig in Youngstown, Ohio, the band's road manager took the band's money and disappeared, leaving the group no way to return home. A cousin of Una Mae's was able to help get everyone back to Cincinnati.
It's difficult to know for sure what was the exact nature of the relationship between the 29-year-old Waller and the teen-aged Carlisle. Fats was a man of many vices—food, drink and women—but would he have seduced a girl so young? According to Waller biographer Duncan Schiedt, the "cheerful little earful" (as Fats was often described) certainly introduced Carlisle to at least some aspects of the jazz lifestyle; notably staying out late and drinking alcohol (specifically something called "Dr. Ross'" corn whiskey). In Maurice Waller's own biography of his father, he notes that his mother was getting more and more upset with the young girl always being around and acting possessive of her husband. Anita Waller would ultimately announce that she and the children were returning to New York.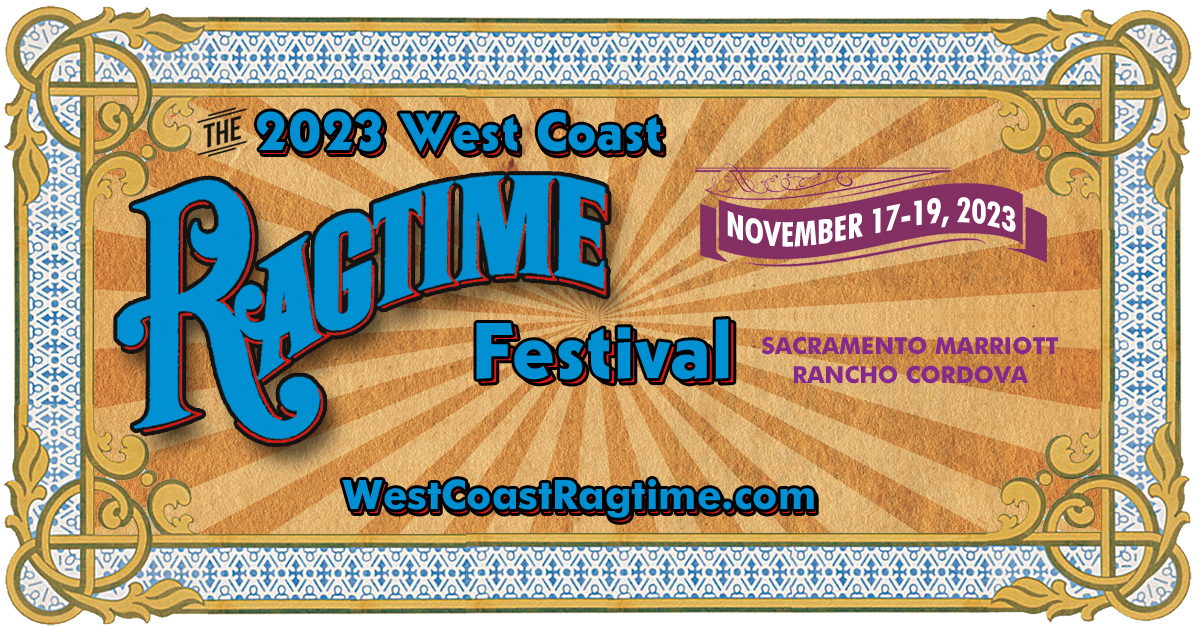 Whatever the case, Una Mae it seemed became infatuated with Fats. The two often "quarreled violently" and she once drank enough oil of wintergreen to make herself sick, in hopes of getting Fat's attention and sympathy.
Waller and his band members were themselves growing weary of the young girl as well. The group was supposed to travel to Louisville for a show at a country club and Una Mae was told to be ready by a particular time to be picked up. The girl waited in vain for the yellow and black car that she and Fats had both chipped in for some days before. At realizing she had been purposely left behind, Una Mae took a train to the city, located the most expensive hotel in Louisville, phoned and learned that sure enough a "Thomas Waller" had just checked in.
In her march to the hotel, Carlisle was spotted by some of the other traveling musicians, which caused them to exclaim, "Here comes Sister Gizzard Lips!" before they fled from her line of sight. Soon the irate singer spied Waller himself the man who wrote "Ain't Misbehavin'" doing just the opposite with the Southern Sons' "Deacon" driving in the very car she helped pay for, three other not-ugly girls enjoying a ride with the men. Perhaps they were all going to a prayer meeting but whatever the jaunt was about, Una Mae assumed the worst and made a scene in the middle of the road. Fats claimed to the Carlisle that he never intended to leave her behind but they were all just running late and he trusted that she would be resourceful enough to make it to the gig.
At the end of 1933 the WLW radio show came to an end and so Fats returned to Harlem. According to Maurice, his father was certain that Una Mae wouldn't follow him all that way.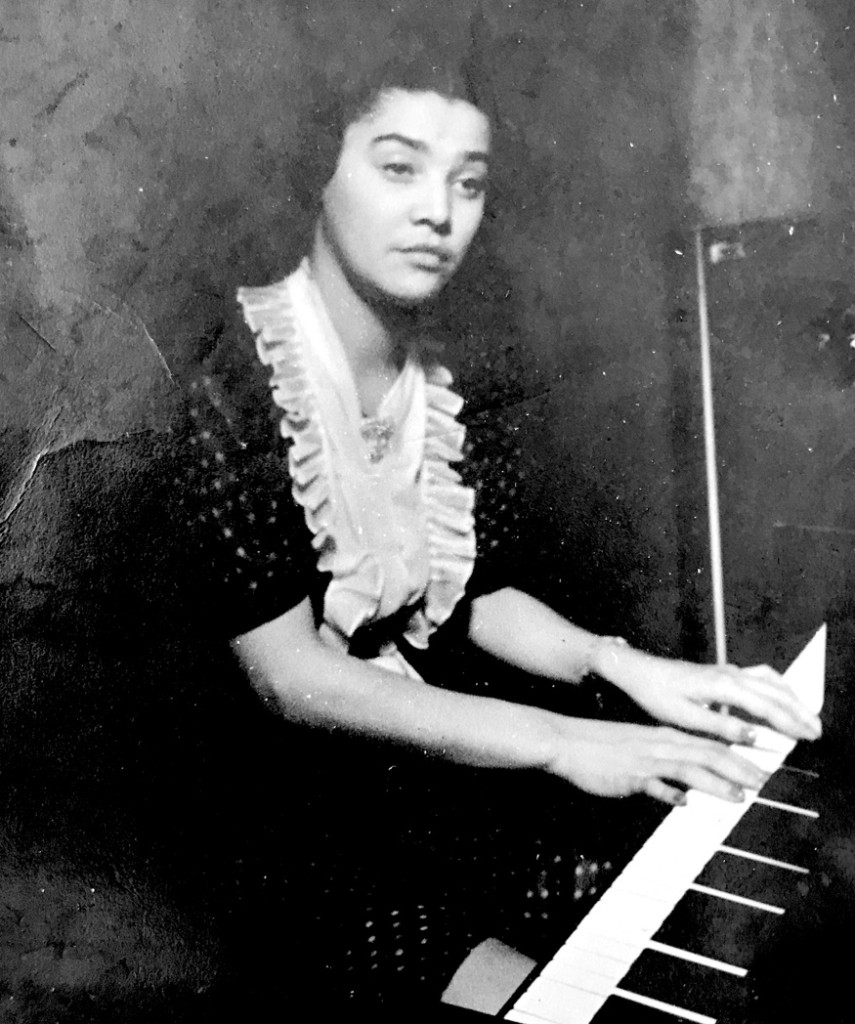 After graduating high school, Una Mae attended Wilberforce University in Ohio and performed as a majorette at the school's baseball games. She quit school before graduating (though some sources assert she completed her degree requirements) and headed to Chicago to try to get into the entertainment industry. The stay was brief, she meeting three other like-minded girls—one of whom was white pretending to be black—who convinced her to go with them to New York City. She agreed and the four pooled their resources to get themselves to the Eastern seaboard. In 1934 she briefly worked at Harlem's legendary Cotton Club as a showgirl before working for music publisher Irving Mills as a copyist-arranger.
Una Mae next joined Lew Leslie's Blackbirds revue. Leslie was a Jewish writer and producer who put together variety shows featuring black singers, dancers and comedians. These popular shows boosted the careers of such eventual legends as Bill "Bojangles" Robinson, Adelaide Hall, and Lena Horne. The Blackbirds played London in 1936 featuring dancers Buck and Bubbles (Ford Lee Washington and John Sublett), trumpet player Valaida Snow and Una Mae on piano. Although Una Mae came to make many English friends and even enjoyed participating in "cutting contests" (dancing) with Buck at Happy Blake's Barber Shop near Leicester Square, Leslie reportedly got on the pianist's nerves to the point that she "took sick." On the advice of singer/actor/political activist Paul Robeson, she quit the Blackbirds and returned home to America. Journalist Dan Burley's assessment of Una Mae at this point as "impulsive" might be an understatement, as that after only 10 days back in the states, the girl changed her mind again and returned to Europe, this time heading to Paris without an invitation or a plan.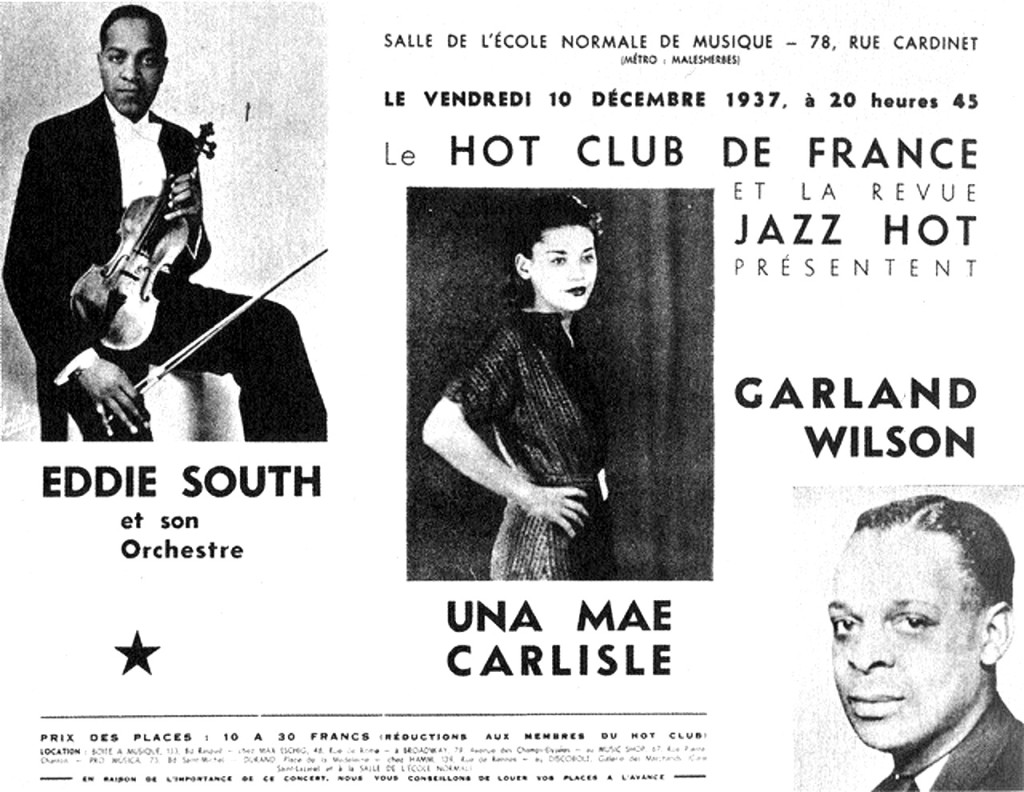 In time the musician would make a name for herself, accepting offers to perform in at least eighteen countries. France proved to be such a welcoming country to Una Mae and many other African—American jazz musicians that it was often observed that "Harlem had invaded Montmartre," the bohemian section of Paris. Many black musicians could play larger halls and auditoriums than they could back in the states and unknown musicians could make a world-wide name for themselves by performing for the international crowds that frequented the nation's jazz clubs.
In the latter half of 1937 Una Mae enjoyed a five-month residency at Paris' Boseuf sur le Toit (The Ox on the Roof), singing and playing piano although sometimes playing piano duets with fellow American Garland Wilson. It was at this club that British jazz pianist, composer and producer Leonard Feather would first witness her impressive skill and delivery. Una Mae also would manage her own club in Montmartre for a time.
Una Mae's first recording occurred via her appearance in a French film named Carrefour (released in 1938). She portrayed a singer at a club delivering a playful version the Anna Sosenko composition, "Darling, je vous aime beaucoup."
Also during her time on the continent, Carlisle formed relationships with several established celebrities such as Maurice Chevalier, Josephine Baker, Jean Gabin, and King Farouk of Egypt, she even performing at the latter's wedding reception and getting to live in the royal Cairo palace for three weeks. Another royal, the British Duke of Kent, was a legendary jazz fan who also became a close friend of the singer.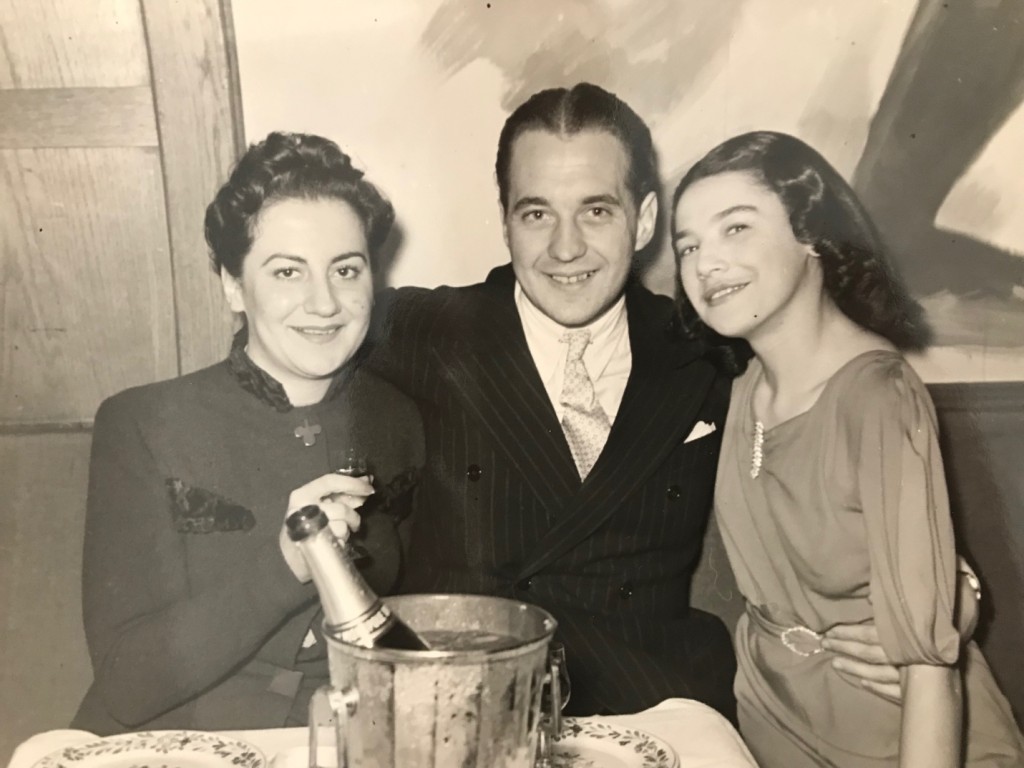 In Germany, Hitler's National Socialist Workers Party had been in control of the government there since 1933. With their combining of "ancient" German mystical Aryan racial superiority theories with social Darwinism, jazz music was viewed a regressive art, particularly given its origins from the culture of American blacks and the high number of Jewish musicians working in or leading bands and orchestras. Propaganda posters from the time often portrayed Jim Crow-style caricatures of black musicians performing with a star of David displayed on their chests.
Though the Nazis did not ban jazz as would the Soviets, most promoters and club owners wanted to avoid harassment and so ceased booking black orchestras to perform in the Fatherland. Individual African American performers on the other hand could still work in small venues, especially if German newspapers did not report on their engagements. Adelaide Hall in fact was still performing in Germany in 1936 while the Berlin Olympics were being conducted. Una Mae herself also continued to play engagements in later-occupied Denmark and in Berlin itself.
British producer Leonard Feather had written an article in 1937 for Melody Maker, lauding Una Mae's talents, adding that she was, "a ripe opportunity for somebody" to record. In February and March of that next year Una Mae was a resident at London's Havana Club and then in April was playing at the Shim Sham. Taking his own advice, on May 20th of 1938, Una Mae was finally officially put on record by Feather. Although she had been developing her particular style for years, these six cuts introduced a fully formed Una Mae Carlisle to the record-buying public, casting her joyous spell upon the world with her renditions of "Hangover Blues," Gershwin's "Love Walked In," and others.
That next January, Una Mae entered the studio again with Feather, this time in Paris playing piano for Danny Polo and His Swing Stars on two tracks, "Montparnasse Jump" and "China Boy," her piano solos flying melodiously alongside the band's runaway rhythms. Years later, Feather would observe that the Una Mae had at this time "a lifestyle as self-indulgent as Fats' own."
In 1939, Fats Waller was in London putting together a concert called the "Jazz Jamboree." Whether it was planned or happenstance, Una Mae and Fats "ran into" each other. The girl informed her former mentor that she hadn't been feeling well and Waller would later visit her in the hospital. Though it is not clear when she was diagnosed, one of Carlisle's ailments during this time was mastoiditis, an infection located in the skull behind the ears.
On the first day of September, the German army invaded Poland from the west and two weeks later the Soviet army invaded the same nation from the east. The European countries that would go on to make up the "Allies" began to declare war on Germany, including France and Britain. All Americans were ordered by the US government to return home. There are conflicting accounts as to where Una Mae was at the outbreak of the war, one claiming she was working a club called Shepherd's in Cairo, Egypt, while another posits that she was at the Scala Club in Berlin run by an Egyptian national named Mustafa.
Whatever the case, within a month Una Mae and a little more than a dozen black American entertainers boarded the SS St. John at Bordeaux, France. Before arriving in New York City, trombonist Frank Withers and violinist Leon Abbey formed an orchestra from the musicians on board in an attempt to relive one more "Harlem in Montmartre" moment. Una Mae gave a sultry performance of "I Can't Give You Anything but Love," a song rumored to have been written by Fats Waller and made popular by Adelaide Hall in 1928 while in Lew Leslie's Blackbird Revue of that year.
Once back in New York City Una Mae began to make a name for herself playing such venues as the Village Vanguard, Kelly's Stables, the Plantation Club, and Hotel Dixie. Possibly as a result of the "run in" with Fats, a duet between the two was recorded in November of that year for the Bluebird label. Their version of "I Can't Give You Anything but Love" was the result, Una Mae playing the part of the lovesick girl while Fats clowned his way through his verse. The song was a hit, putting Una Mae Carlisle's voice in the ears of thousands of music listeners for the first time and was without a doubt her big break in the United States. Later reflecting on her mentor's hand up to her after his death, Carlisle stated, "If it hadn't been for that one particular recording with Fats, well, I don't know where I'd be today."
Around that time, Danish aristocrat and noted jazz enthusiast Baron Timme Rosenkrantz tells in his autobiography about throwing a going away party for himself just as he was to return to his native Holland. Inviting many of the friends he'd made in the New York jazz scene, Fats Waller showed up with Una Mae under one arm and a package of gin under the other. Three other beautiful women who worked at the Cotton Club arrived with the two pianists as well, Fats announcing, "Here's the meat. I hope you've got the knives and forks."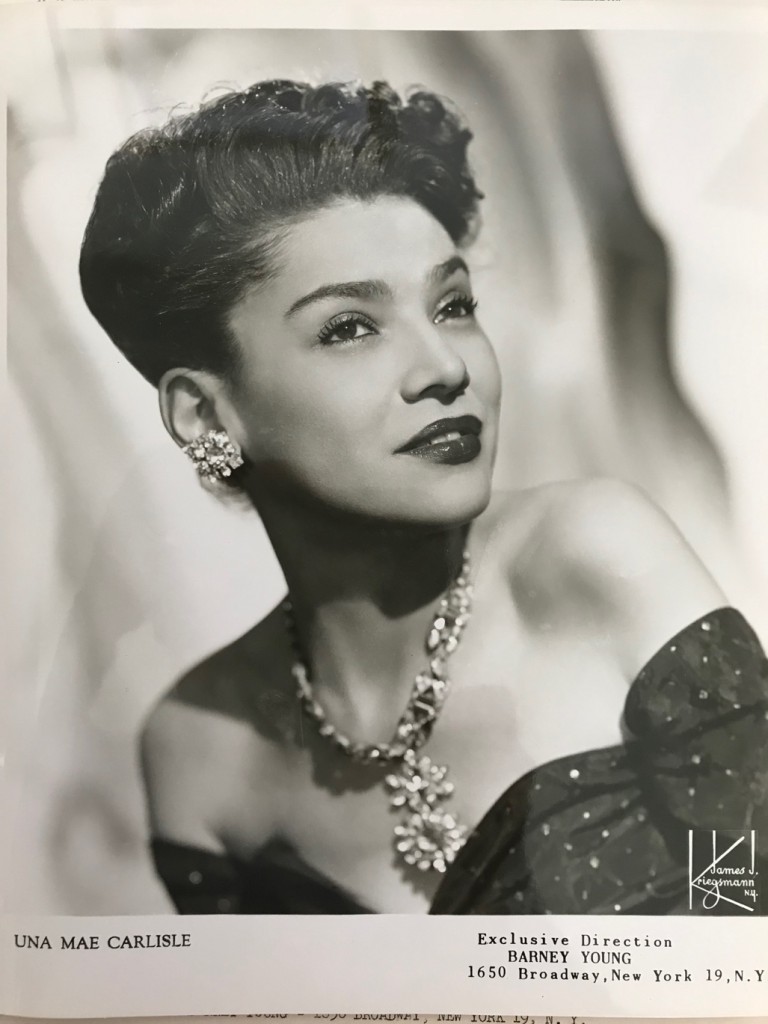 The party indeed was a real blow out, the Cotton Club girls doing belly dances while at some point Fats Waller decided to take an actual bath, he falling asleep with his bowler hat on and the water still running.
Rosenkrantz spared no amount of hyperbole to describe his own falling for the "delicious dish," Una Mae, as she played the piano at his party. "I had such a bad crush on her that I had to fill my pockets with ice cubes, otherwise I'd go up in smoke…she looked so gorgeous, all ready to slap on a piece of toast. And the toaster was right there and waiting. After ten drinks, I proposed to her but she wasn't paying attention; she had tipped back eleven."
Because Fats' bathwater had flowed down into the floors below, the party was shut down by Rosenkrantz's landlord. Since the Baron's ship was leaving in just a few hours, the guests turned to helping their host pack. Rosenkrantz boasted that he tried unsuccessfully to pack Una Mae into one of his steamer trunks.
The Bluebird label booked another session for Una Mae in August of 1940. Again she backed by Fats Waller's band, known as His Rhythm, but this time without the man himself. This collaboration produced four songs, including what would be her first hit as a solo artist, "Now I Lay me Down to Sleep." The song climbed up the charts as Carlisle found herself again confined to a hospital bed.
Around this time music publisher and lawyer Barney Young became Una Mae's manager and by the end of the next year he would have power of attorney. Young was a Harvard-educated lawyer who had some musical talent and so ventured into the music business to combine his skills. According to his nephew Charlie Young, the elder Young, "began in the 1930s, buying up some smaller music companies along with songs of the writers of the day and he began to manage some of those writers as clients."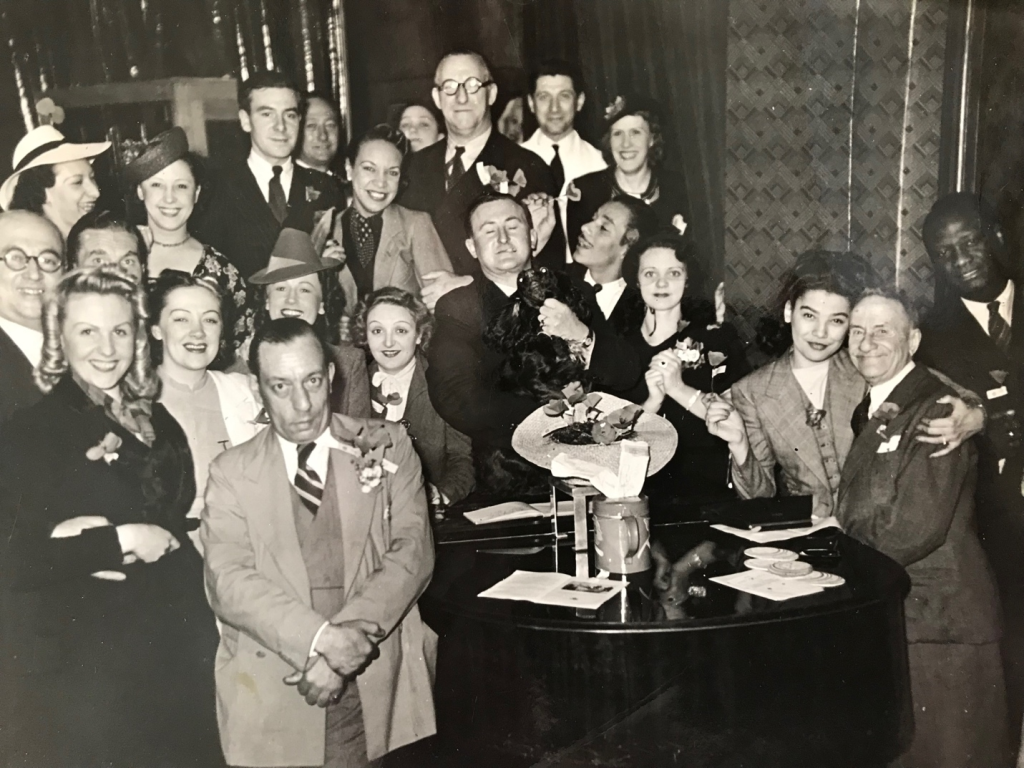 In time Barney Young would publish songs from artists ranging from Artie Shaw, Fats Waller, and Ray Conniff to Machito and Chico O'Farrill. Charlie Young gathered from family lore that Barney Young would also serve in a kind of paternalistic capacity for the young and flighty Una Mae, helping facilitate medical treatments for the woman's multiple health problems (with help from his ophthalmologist brother Morris Young), attempting to settle her multiple problems with the musician's union and on at least one occasion helping her replace her Social Security card, which she admitted she somehow had lost. In addition, the two would eventually write several songs together.
Another recording session that November was booked, this time with a new lineup. This included Benny Carter on Trumpet and Zutty Singleton of Jelly Roll Morton/Papa Celestin fame on drums. Out of these sessions came the original Una Mae Carlisle and Robert Sour composition, "Walkin' by the River." The song's origins, Una Mae explained years later, came from a desire to pay tribute to those in England who "were very kind to me," particularly the Duke of Kent. "I felt that I owed him something, as well as some other very nice people that I knew over there…and I had to pass the Thames quite often. So, I thought of a river and I walked by it, so that was it!"
Another story she told Ebony magazine later in 1951 was that she had written most of the song in England and while back in the US was trying to finish it, thinking it lacked a good title. She shared her dilemma with writer John Steinbeck, to whom she had been introduced to by fellow musician Leroy "Stuff" Smith. While Carlisle and Steinbeck had drinks in a club the novelist reportedly suggested the title "Walkin' by the River." The two found another club that had a piano where Una Mae played the song with its new name. "You've written a pretty tune," Steinbeck assessed. The singer replied, "Well, you've written a pretty title."
This would prove to be the song Una Mae was known for. Her rendition appeared on several charts, including Lucky Strike's "Your Hit Parade." The New York Amsterdam Star would report in May of that year that the song made Una Mae as a composer "the first colored girl" to reach the top ten. During one public performance of the song by Mark Warnow and his orchestra, Una Mae approached the conductor to compliment him on his arrangement. When Warnow replied with, "So you like the song, too?" the singer replied to the man who was unaware of who he was conversing with, "You see Mr. Warnow, I wrote it." The band leader immediately invited the composer to perform her version of the song on Gabriel Heatter's We The People national radio program on the CBS network.
The song would also find success for other artists who recorded it soon after, including Cab Calloway, Peggy Lee, Benny Goodman, Ella Fitzgerald and many others.
Just as "Walkin' by the River" was soaring on the charts, Una Mae's health troubles returned at the worst time possible. She was required her to return to her home state of Ohio for an operation at the end (25th) of November. She was so sick that upon her arrival at her parents' home in Jamestown, her mother Mellie had to write a letter to Barney Young informing the publisher of her worsening condition. Later that next month, Una Mae reported that her recovery was on schedule and seemed amused to hear that one of the newspapers had reported that she had died.
In March of the next year, Una Mae was back in New York. Bluebird would book another date in the studio with her, this time featuring former Count Basie saxophonist Lester "Prez" Young. The George Whiting/Ted Snyder composition "Beautiful Eyes" came out of this session and sold well.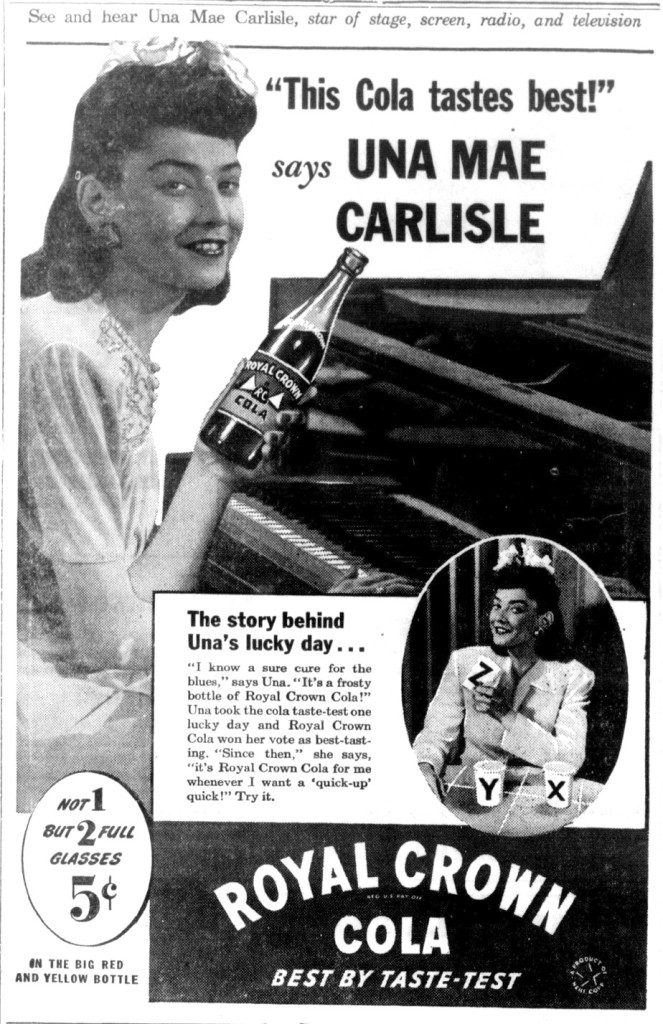 In May, Bluebird recorded Una Mae again and for the next several sessions the recordings began to feature the John Kirby Orchestra. Lester Young would return, he being joined by Benny Carter on additional saxophone and John Kirby on bass. For many, this is the apex of Carlisle's career, in spite of the fact that she seems to farm out the piano-playing duties to others. "Oh, I'm Evil" and "I See a Million People" are among the many highlights during this era.
Before the month was out a terrible betrayal would present itself. Violinist and friend of Carlisle's Leroy "Stuff" Smith was claiming to the press that he in fact was the sole writer of "Walkin' by the River" and that Una Mae had had nothing to do its composition. Within a week Carlisle—with the aid of Barney Young—threatened to file a lawsuit against Smith for slander and defamation of character. She would repeat in interviews that the only other people who helped her write the song was Robert Sour and John Steinbeck. "If [Smith] feels he had anything to do with 'Walking by the River' he's full of stuff," the singer told a reporter at the Pittsburgh Courier. Broadcast Music Incorporated's Charles Witmark publicly presented its own documented proof that Smith had nothing to do the song. One newspaper writer surmised that Smith was "walkin' by the river, this time alone."
While she rented a room at Harlem's Theresa Hotel, another man would become smitten with Una Mae: the hotel manager, Walter Scott. The man would often invite Una Mae to play in the hotel's club room. Although it was observed that Scott was loyal to his "short," "frumpy," "thick" wife, the usually very serious man would on special occasions allow himself to lean against the piano to gaze into Una Mae's eyes or sit next to her on the piano bench, singing along.
In spite of the manager's admiration, before the year was out Una Mae would marry for the first and only time to dancer, club manager Johnny Bradford.
Una Mae also had another hit on her hands. In addition to her own recording of "I See a Million People" landing on the charts, the composition too would go on to be recorded by Cab Calloway, Louis Jordan, Gloria De Haven, Hadda Brooks, and most memorably by Peggy Lee with Benny Goodman. This song in addition to the other recordings were bringing large crowds to her shows at the Hotel Edison's Green Room in New York City, one paper reporting that at least 50 "swing-frenzied youths" were besieging Carlisle for autographs. Una Mae also was playing regular shows in Washington DC at the famed Club Bali.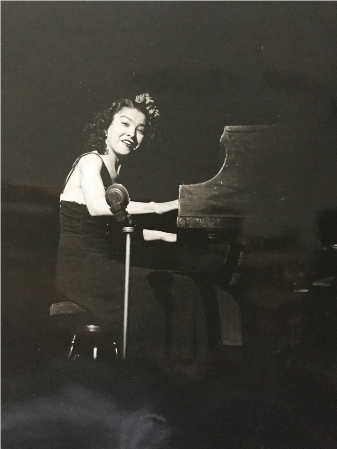 In the last few months of 1941, Una Mae signed on to perform at a club in St. Louis named Café Society (not to be confused with the club of the same name in New York City). The club's owners were James Caruth and his wife, who according to Carlisle in a letter to Barney Young were "both liquor heads." Una Mae also reported that the couple's reputation in regards to paying their entertainers was not good, which she would attest to first hand. In spite of the Caruths refusing to pay Carlisle what they had promised, the couple apparently had the gall to propose to the singer that she enter into a business "partnership" with them at their club. Still, Una Mae reported to Young that in spite of her anxiety she had went a week without drinking and hadn't "been tight" (drunk) since arriving in St. Louis.
Una Mae's mastoiditis-related health issues continued to be an occasional ordeal though not to the extreme degree that it had been 1939. In spite of her earlier pledges, according to one Harlem doctor's note to Barney Young in July of 1942, the singer's abuse of alcohol persisted. The physician warned that her continued behavior would ultimately wreck her body.
In the latter part of 1942, a dispute broke out between the American Federation of Musicians union and record companies over royalty payments. At that time royalties were not paid to the musicians when their recordings were played on the radio and it was felt that musicians were losing live, paid gigs on air to their own recordings. When no agreement could be reached between the two parties, there was a recording ban ordered by notorious union boss James Caesar Petrillo at midnight on July 31st in which no artists in the AFM were allowed to record new songs. This lack of new recorded music is often cited as the event that killed off the Big Band Era (fittingly perhaps, Petrillo's later resistance to racially integrating the union would lead to his career in the AFM being killed off). While the ban greatly dampened Una Mae's ability to earn an income—especially as a songwriter and recording artist—it also hurt her as a performer given that the bigger acts were given first dibs for the now coveted live gigs. She pleaded with her manager Barney Young for any jobs at all that he could arrange for her. Although he was still able to manage some part of his businesses during the war, Young himself was at that time busy serving in the military.
In addition, Una Mae sensed in September of that year that another musician represented by Barney Young—Milton "Mezz" Mezzrow—was tainting her opportunities just by association. She mentions in one letter to Young that a venue agreed to hire her but only if Mezzrow was not involved. The clarinetist and saxophonist was such a notorious marijuana dealer (reportedly one of his best clients was Louis Armstrong) that his name "Mezz" became slang for cannabis and was referenced in Fats Waller's unissued 1943 V-Disc recording of Stuff Smith's composition, "You're a Viper" ("Think about a reefer, 5 feet long, A Mighty Mezz and not too strong"). In 1940 Mezzrow was caught trying to enter the 1939 World's Fair with 60 joints and sentenced to jail time.
In 1943, Una Mae received two incidents of public chastisement from veteran singer Alberta Hunter. Hunter had been writing a regular column since 1927 called "Alberta Hunter's Little Note Book" in the Baltimore Afro-American where she often criticized fellow black entertainers for behavior that reflected badly on the race as a whole. For example, Hunter had said that a show Victoria Spivey and Billy Adams had put on in Nashville, Tennessee had been unsuccessful because their costumes were "dirty" and their material was "hoary." For reasons not specified, Hunter took aim at Una Mae in her May column, announcing, "A WORD TO: Una Mae Carlisle you are too fine an artist to let anything spoil your colorful career." Then in August, Hunter fired another shot with, "Una Mae Carlisle opened at Elmer's but stayed only a few days. Una, why don't you pull yourself together?"
In December of 1943, Thomas "Fats" Waller was on his way from the West coast to the East. He had just completed filming his parts in the major motion picture Stormy Weather, and he especially enjoying being in the company with Bill "Bojangles" Robinson. After playing a few shows, Fats boarded a train that was to get him to his New York home in time for Christmas. At some point into the journey, Fats began trembling and have a coughing fit. His manager Ed Kirkeby was unable to wake the musician and a doctor was sent for. After testing Waller's vital signs, the doctor reportedly said softly, "This man is dead!" The cause of death was pneumonia. Waller was 39 years old. Una Mae would perform "I Can't Give You Anything but Love" without her mentor at a memorial show for Waller during the American Swing Festival two years later.
By the time the recording ban was lifted in 1944, John Kirby's Orchestra was in financial trouble. And so American producer and publisher Joe Davis was the next to record Una Mae in May 1944 for his own label. Assembling a small group of musicians, Davis included Ray Nance on trumpet (who had been with Duke Ellington), Budd Johnson on tenor saxophone, Shadow Wilson on drums (who worked with Lionel Hampton and Count Basie), and with Carlisle back on the piano. All eight songs put down in the first two sessions were composed by herself and manager Barney Young, the latter handling most of the lyrics. Of the tunes recorded, "'Tain't Yours" proved to be a great success, selling 19,000 units in less than three months.
The final recording date between Davis and Carlisle occurred in October. The sessions were largely a disaster. Joe Davis' biographers Bruce Bastin and Kip Lornell having heard the several unusable recordings lay most of the blame on Una Mae. Reportedly her left piano hand sounded "stiff" at times while in other moments she seemed to "fumble." Her vocal timing was also off kilter, she sometimes missing words and at one point could be heard cursing in frustration. Whether it was because of Una Mae's flawed performances or some other factor, most of the other session players sounded as if they weren't "feeling" the songs either, playing "wooden" at best. Although more tunes were scheduled to be cut, only "The Rest of Your Life" and the gospel song "That Glory Day" were apparently fit enough to release.
A film called Stars on Parade would feature Una Mae in 1944. The thin plot involved a gaggle of radio stars putting on a performance to help keep a radio station from going out of business. Introduced as the "Walkin' by the River girl," Una Mae would perform two songs, "'Tain't Yours" and "Teasin' Me."
Although the exact date is not known, Una Mae recorded thirteen songs for Voice of America around this time. Among the tracks, half were newer versions of her already known works while the other half were songs previously unrecorded by Carlisle, including a version of Fats Waller's "Ain't Misbehavin'" and a never-recorded-by-anyone-title called "When Our Country Was Born," written by Barney Young's fiancé Gloria Parker.
Interestingly, another song of note on these recordings is Una Mae's version of "The Super Song" or "Supercalafajalistickespeealadojus." It's a bit of a rabbit trail but this is not the song you're probably thinking of. This particular "Supercalafajalistickespeealadojus" was written by Patricia Smith and Don Fenton and recorded by Alan Holmes in 1949, sixteen years before a song by the same title written by the Sherman Brothers appeared in the film Mary Poppins. Smith and Fenton were the pen names of…Gloria Parker and Barney Young. Young later sued Walt Disney's music publishing company for copyright infringement after the Mary Poppins made the Sherman Brothers' version a world-wide earworm but ultimately lost the case after it was proved that in spite of the Sherman Brothers claim that they had made up the excessively long word as children, "supercalafajalistickespeealadojus" had actually existed earlier in the English language.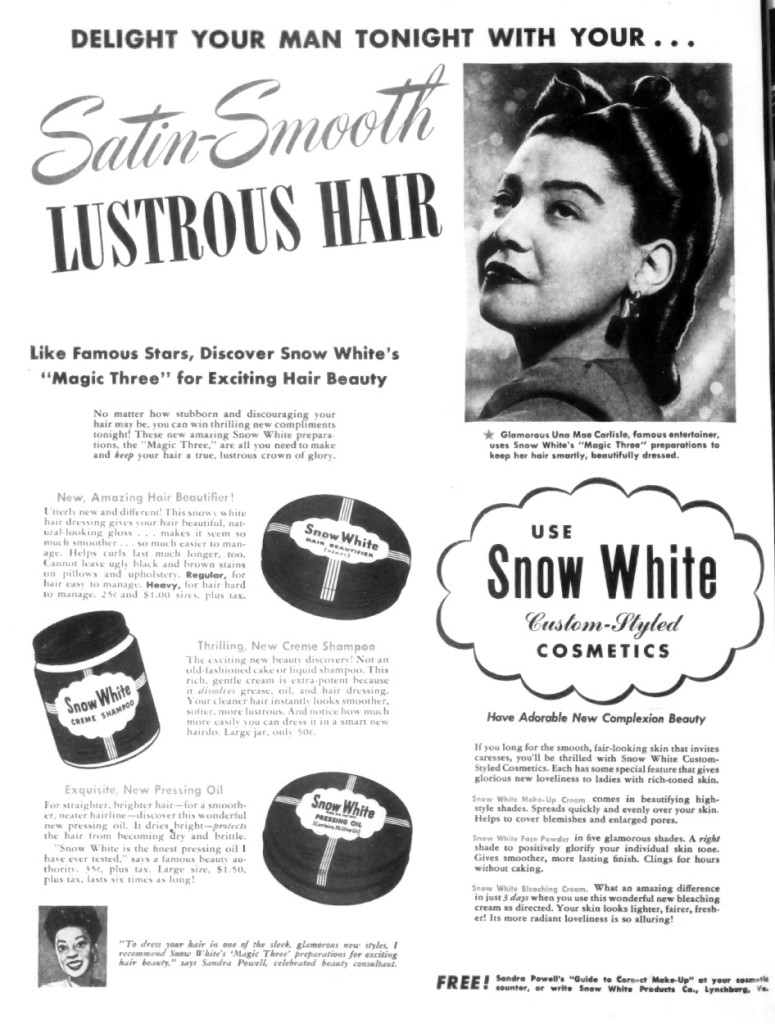 In 1947, the Snow White cosmetic company used Una Mae's beauty and popularity to invite women to "delight" their men by using the "Magic Three" product. The company boasted in magazine advertisements that the singer used the product which would also give consumers an equally "lustrous crown of glory."
It's not uncommon that not all memories are reliable on every point; Una Mae herself at times told slightly different versions of the same story. One tale with factual trouble (yet is too amusing to leave out) is one told by musician/jazz historian Al Rose. He reports in his memoir about how on Christmas Eve 1946, there ended up being one of the biggest snowstorms in New York City's history (though he may be confusing it with the blizzard at the end of 1947). He along with some musicians and reporters were at the "Sugar Hill" Edgecomb Avenue apartment of musician and journalist Dan Burley. Una Mae was the only female present. Snowed in, the group had a jam session and ate pancakes prepared by Una Mae and Burley, ingredients having been lowered down and into their window by a generous unknown neighbor from one of the floors above.
At some point Una Mae went off to a bay window and began writing. She soon had a song which she presented to the group. Rose claims it was "Walkin' by the River" but of course that song had already been written and recorded six years before. Possibly it was another "river" song of Una's, recorded the next year November 1947 called "Where The River Meets The Sea." Of course if Rose has the 1947 blizzard taking place in 1946, who knows what song it was.
Also during this year Una Mae appeared in another film, Boardinghouse Blues. The film's thin recycled plot featured comedian Moms Mabley as a boarding house manager having to deal with various troublesome tenants, among which included a man in a gorilla suit and baby bear. When the existence of the building is threatened, a talent show is organized featuring several comedians, dancers, and musicians (including Lucky Millinder). Una Mae's performances of "It Ain't Like That" and "Throw It Out Of Your Mind" are superb and capture the pure joy the singer could at times exude.
1950 would be a big year for Una Mae, while being a last gasp of sorts. She would sign a recording contract with the Columbia Recording Company which would produce at least 29 sides that year. The singer celebrated the event in March by holding a cocktail party at the Hotel Theresa with friends and colleagues Barney Young, Lionel Hampton, and script writer Gladys Kaplan. Sadly, this would be the final year of her recording career. One notable side called "Frenzy," was a spot-on imitation of Billie Holiday's unique vocal phrasing.
On the other hand, Carlisle would become the first African-American woman to get her own national radio program, which from the studio of New York City's WJZ was broadcast over 100 stations via the American Broadcasting Network. Possibly an indicator of the slowly changing times, ABC had asked southern radio stations in their network on whether there would be an objection to a program hosted by a "negro" woman. There were none. Thus, every Saturday at 6 p.m. an estimated average of seven and a half million Americans would listen to the fifteen-minute program of Una Mae's "Agile fingers and a voice that lingers." The show generally opened with "Walkin' by the River" which served as the theme song and closed with "I See a Million People." Backed by a seven-piece group that included George Wetting on drums and Lee Castle on trumpet, Una Mae performed a variety of standards and original compositions.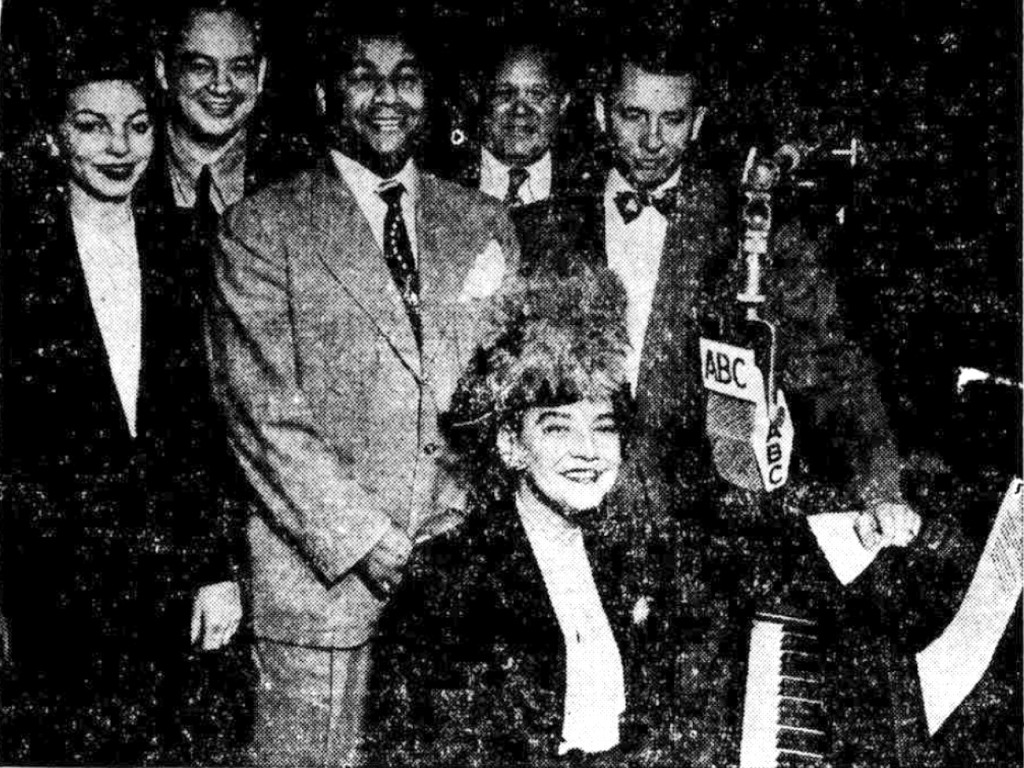 In December of that year, Una Mae had a special guest on her radio broadcast. Reportedly being a Brooklyn Dodgers fan, her program featured the 1951 MVP Roy Campanella on an hour-long Christmas special that was to be additionally broadcast to the worldwide United Nations Allied Forces via short wave radio. The baseball player would deliver a two minute "message of Christmas cheer and good will to all mankind." Una Mae even wrote/recorded a never released song for the baseball star called "Grand Slam."
Another composition of Una Mae's landed on the charts with the help of then popular actor, Gordon MacRae. Having worked his way from Broadway to radio and then Hollywood, MacRae made a great impression on the American public by co-starring with Doris Day in a series of hit films in the early 1950s. The actor recorded for Capitol Records a new composition of Carlisle and Barney Young's (the latter using the alias Ned Brent) called "How Close."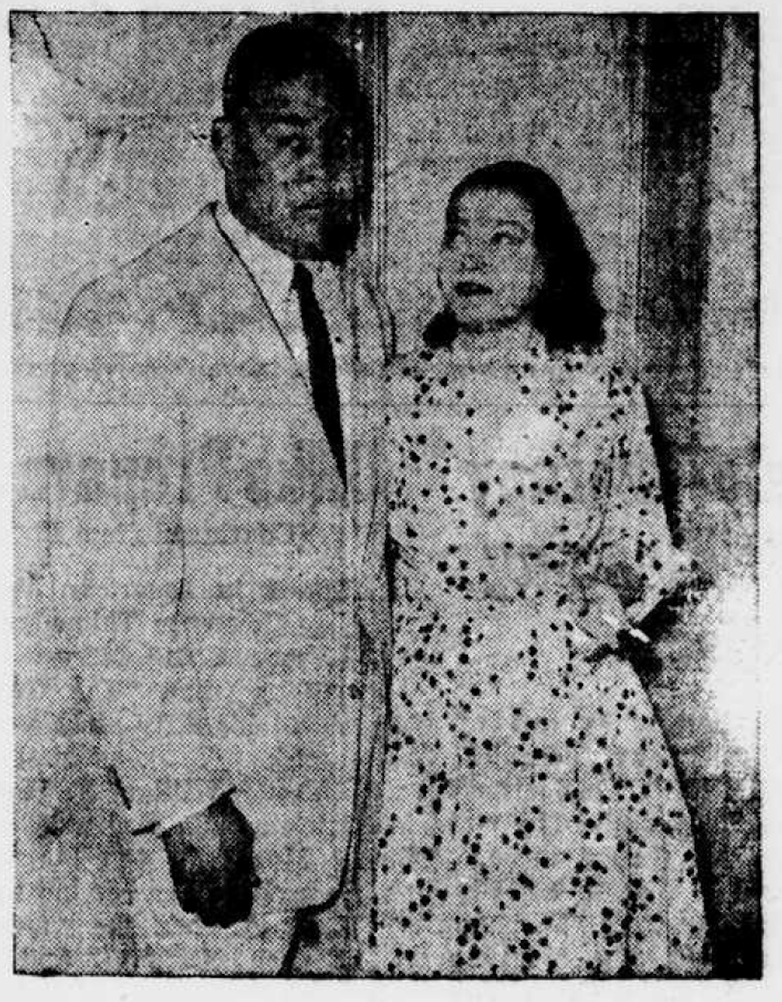 Another of Una Mae and Barney Young's (he using the pen name Ned Brent) compositions was recorded by John Greer and His Rhythm Rockers. "Rhythm in the Breeze" is a kind of marching eerie blues that sounds akin to a Screamin Jay Hawkins number a few years ahead of its time. Reflecting the emerging rhythm and blues sound that was leaving jazz and big band to the generation before it, the song was called by one newspaper reporter as the "greatest song she has ever written." The song's success was seen as so significant that former boxer Joe Louis congratulated Una Mae personally for a photo that ran in newspapers nationwide. Una Mae performed the song herself on her radio program and by all accounts it would be the final new composition of Carlisle's to be recorded and released.
Also in 1953, Una Mae's health took an even worse downturn than previous occasions. While it is unknown when it was discovered, stomach cancer was now on her list of maladies. The singer returned to Ohio to have more surgery and then recover at her Aunt Mae's farm in Springfield. During her convalescence in January of 1954, she wrote to Barney Young, "I've had three operations…and I mean it was terrible. I've never suffered so much in my life." Among these particular surgeries included establishing an artificial opening between her stomach and intestine, division of the vagus nerve pertaining to the lungs and stomach, draining of the bile duct and dilation of the sphincter.
By this time estranged from her birth mother Mellie whom she addressed as "Mother," Una Mae was so close to her Aunt Mae that she called her "Mama." Attesting to her relative's devotion to her well-being in spite of the older woman being a widow and having her own health troubles, Una Mae explained, "I don't know what I could or would've done if it hadn't been for Mama. [She] didn't miss a day coming to the hospital and I was in there for almost five weeks…She doesn't make much money. Food is high [yet] anything I think I want she tries to get, plus my medicine."
Barney Young sent money to help the singer, who by this point seemed to have nothing left, probably as a result of her medical bills, tax troubles, and her jazz-lifestyle lavish spending. The singer was so poor that in the same letter where she thanks Young for his assistance, she explaining that they had no coal, which was the main way that those living in the countryside at that time kept warm. Considering her fragile health, the cold of mid-western winters in the days before proper insulation and central heat might very well have been the end of Una Mae. But she seemed optimistic, thanking, "God in all humility for my recovery."
In March of 1954 Una Mae reported to Young that an unspecified surgery had been performed on her that was the first of its kind, she receiving eight and half pints of blood and her weight having dropped down to sixty-seven pounds. Still, she reported her health was better than it had been since she had been a child and that she had an "enormous appetite."
Two months later she wrote apologizing to Young for the behavior of her mother who had apparently attempted to "meddle" in Una Mae's business affairs by contacting the manager in New York City. Though Mellie Carlisle reportedly rarely visited her daughter at the hospital, she did arrive on one occasion (along with Una Mae's sister) while Una Mae was receiving a blood transfusion to try to persuade the singer to sign some kind of legal papers. The mother and sister also were pushing Una Mae to divorce her husband, Johnny Bradford. The singer refused to sign anything, angering both her mother and sister.
Carlisle continued to remind Young during this time that she would be able to return to New York soon and to have some gigs ready for her, especially the emerging medium of television. In spite of her optimism and outward appearance of recovery, something still wasn't completely right. Una Mae remained in Springfield for nearly another year, she describing her confinement to her Aunt Mae's farm akin to being "buried alive." She also seemed to sense that this last illness would be one that she would never completely recover from, she writing Young cryptically in March of 1956, "There isn't too much time left and I hope to make the best of that time."
Finally in mid-1956 Una Mae was able to return in New York City. Of the television programs Una Mae would appear on, one program was called Toast of the Town which would later be known as "The Ed Sullivan Show." On a show called Backstage, Una Mae was reunited with the Southern Sons. Another program that featured the singer was Gloom Dodgers on WHN TV.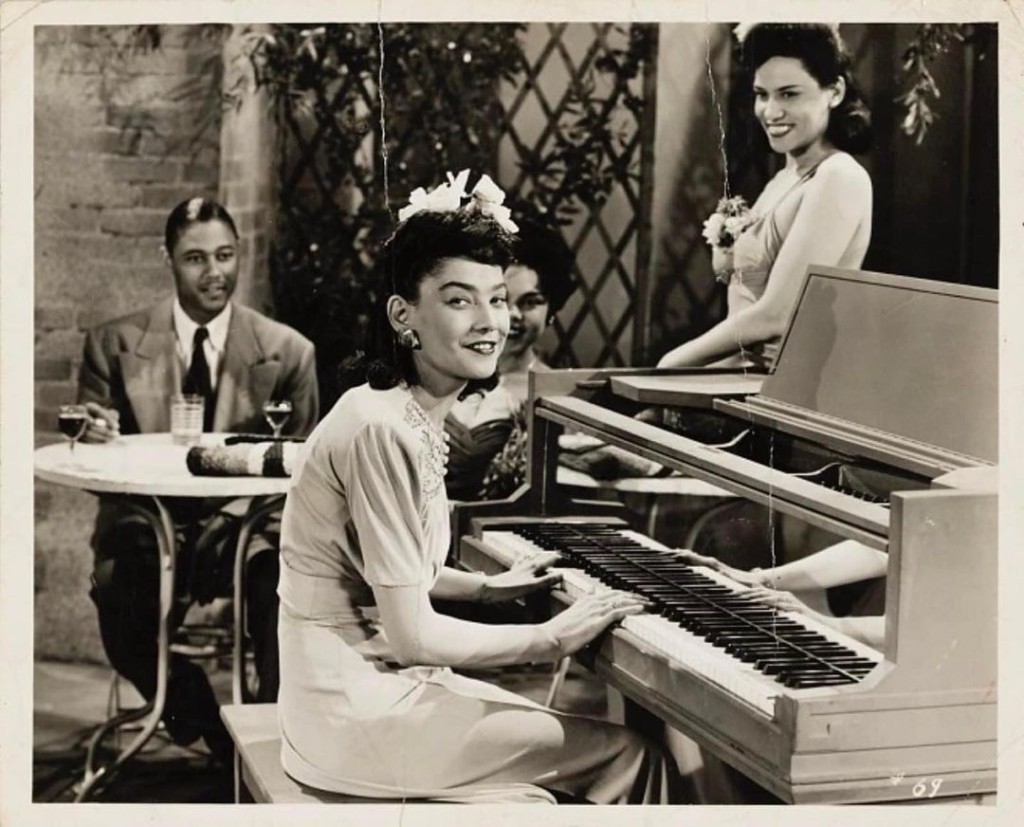 In spite of what seemed a comeback both in her career and health, on November 7, 1956, Una Mae Carlisle died in a Harlem hospital. Like her mentor Fats Waller, the cause of death was complications from pneumonia. She was 40 years old, just having one more years of life than the man who brought her to the world's attention.
Una Mae's funeral was held in Xenia with Baptist minister L.C. Hacker of Springfield officiating. One paper's account of her burial was, "As the rich earth covered the body, the bright lights which had highlighted the life of Una Mae Carlisle flickered out leaving only her [sic] life span to be remembered." Una Mae had told a reporter for Ebony magazine five years before her death, "I've lived. If I die tomorrow, I'll have no regrets. I've had a full and rich life. Music is in me. It's all I know."