The Musical Instrument Museum, which is rated Phoenix's top attraction, is featuring an exhibit of inlaid guitars, which will be on display for the next five months. Called Dragons and Vines: Inlaid Guitar Masterpieces, the exhibit is presented in partnership with Pearl Works, a leader in the inlay industry founded by visionary luthier and inlay artist Larry Sifel (1948-2006).
The core of the displayed instruments comes from Sifel's personal collection of prototype, limited edition, and one-of-a-kind guitars, many of which are being shared with the public for the first time. An expert in the field of inlaid guitars has said, "These instruments have a value that is really impossible to even conceive and offer a fascinating glimpse at the current cutting-edge of an age-old art form."
MIM's world-class multimedia technology introduces Museum guests to the specialized techniques and materials used in the inlay process, to the sounds of these playable works of art, and to the community of artisans who explain the challenges, rewards and allure of their art.
Each of the stringed instruments on display vividly illustrates the transformation of bold imagination into reality, from snarling dragons to delicate floral patterns as well as re-creations of historic artwork and hot-rod automobiles.
The 24 guitars, banjos, and one ukulele feature inlaid artwork created from materials such as abalone shell, mother-of pearl, coral, gold, copper, and wood. These materials are manually fitted onto the instruments with diligent precision, revealing astonishing detail and diverse artistic themes, thereby transforming each one into a unique masterpiece. The MIM is the only location in the world hosting this exhibition.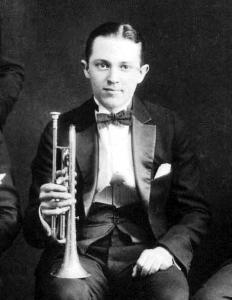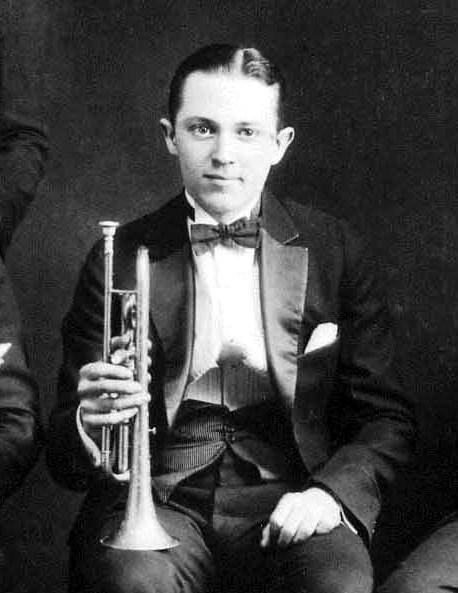 ♫ ♫ ♫ ♫
Randy Sandke made an interesting comment in an interview regarding Bix Beiderbecke, saying "He had a very intriguing life. He's almost an elusive figure, no matter how much you research and read about him. There's always the feeling that you don't quite know him."
The fundraising campaign for the Bix Beiderbecke Museum in Davenport still has to raise $80,000 to cover the $625,000 cost to construct and open the Museum in July. Contributions are tax-deductible and should be sent to: Bix Beiderbecke Museum and Archive, PO Box 3052, Davenport IA 52808.
Sandke added, "When you see artifacts in the Museum that he actually touched, it's something you can't get from reading about him in a book. You'll feel closer to him, and it's going to be a whole new way to experience Bix."
See: Every Bix Devotee Should make a Pilgrimage
♫ ♫ ♫ ♫
The announcement of the appearance of Evan Christopher Clarinet Road & New Orleans Brass at the 2017 Newport Jazz Festival in Rhode Island gave a bit of Evan's background, stating: "Anchored in the musical vocabulary created by early Creole clarinetists such as Sidney Bechet, Omer Simeon, and Barney Bigard, Evan Christopher strives to extend the legacy of the New Orleans clarinet style. Charismatic and versatile, he was drawn to New Orleans from his native California in 1994 by the rich cultural landscape and music scene. Critics remarking on Christopher's dynamic expressiveness and intimate approach have coined his style "close-encounter music" and have called his respect for the music traditions of New Orleans, "a triumph, joining the present seamlessly to a glorious past." The Festival dates are August 4-6.
♫ ♫ ♫ ♫
The Arizona Classic Jazz Society will welcome four musical groups that have not previously appeared at its annual festival, which will take place the weekend of November 2-5 at the Crowne Plaza San Marcos Golf Resort in Chandler. The New Orleans Swamp Donkeys are described as "a traditional jazz band that plays early jazz with a modern twist."
Theresa Scavarda will bring her newly-formed band, Hot Jazz Pie, out West from Orlando, Florida. Multi-instrumentalist Andy Schumm will be joining the Kris Tokarski Trio, another New Orleans group that has been around since 2011. The husband-and-wife team of Stephanie Trick and Paolo Alderighi sparkle with their four-hands piano renditions of stride, boogie woogie, and Swing Era numbers.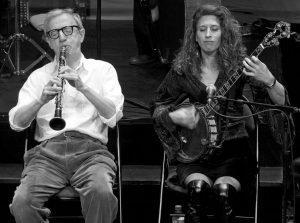 ♫ ♫ ♫ ♫
Hall of Fame banjoist Cynthia Sayer and her Joyride Quartet will be appearing at the 2017 New Orleans Jazz & Heritage Festival as headliners at the Economy Hall Tent on May 6. With her will be Dennis Lichtman on clarinet and violin; Mike Weatherby, string bass and vocals; and percussionist Larry Eagle. Cynthia will be making one of her infrequent West Coast appearances when she is scheduled for a matinee concert at the Museum of Making Music in Carlsbad, California on July 30. Joining her will be Dan Barrett (trombone/cornet) and Dave Stone (string bass).
♫ ♫ ♫ ♫
Joe Cruz has been named executive director of jazz operations for the Sacramento Traditional Jazz Society
♫ ♫ ♫ ♫
The Preservation Hall Jazz Band will release its second album of all-new original music on April 21. According to bandleader/composer/bassist Ben Jaffe, So It Is, an album of original compositions that mix jazz with Afro-Cuban motifs plus a trace of Pop and Rock, was inspired by a number of new influences, particularly the band's 2015 trip to Cuba. "In Cuba, we were faced with our musical counterparts," according to Jaffe.
"There's been a connection between Cuba and New Orleans since Day One. We're family. A gigantic light bulb went off, and we realized that New Orleans music is not just a thing by itself; it's part of something bigger and is almost like having a religious epiphany."
♫ ♫ ♫ ♫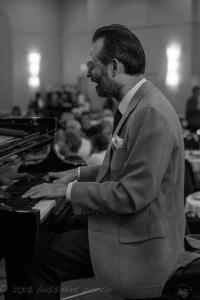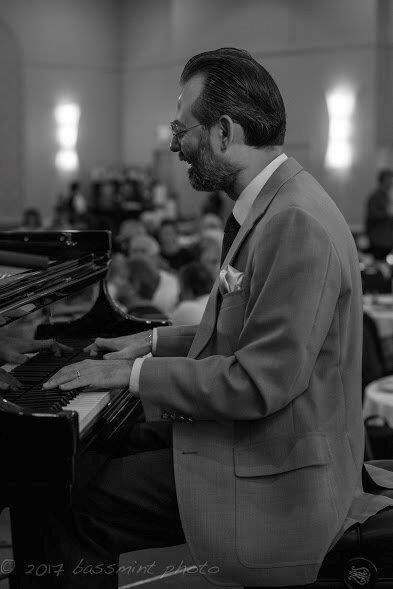 Rossano Sportiello has been booked for a set with a group of multi-instrumentalists at the 2017 Ascona Swing Festival in Switzerland this month when he will demonstrate his musical versatility on the trombone as well as the keyboard.
♫ ♫ ♫ ♫
Five individuals will be honored as the 2017 Jazz Masters at an April 3rd concert at the John F. Kennedy Center for the Performing Arts in Washington, D.C. Being recognized as what is considered the nation's highest honor in jazz are keyboardist-composer-arranger Dick Hyman, organist-composer Dr. Lonnie Smith, vocalist-producer-broadcaster Dee Dee Bridgewater, bassist-cellist-composer-bandleader Dave Holland, and author-editor-producer-educator Ira Gitler.
♫ ♫ ♫ ♫
The master quipster Richard Simon passed out earplugs prior to the set he was leading at the recent San Diego Jazz Party so the audience wouldn't have to listen to his jokes. At least that what I've heard from those who survived the ordeal.
♫ ♫ ♫ ♫
"A musician is a juggler who uses harmonies instead of oranges." – Benny Goodman
Subscription Options
---
Or get the Print Edition with Online Access. To get the print edition of The Syncopated Times use this Paypal link. After you pay you will be issued a coupon for free online access.