Stride pianists extraordinaire Stephanie Trick and husband Paolo Alderighi presented "A Supreme Evening of Jazz" at a scholarship benefit concert for the Sandra Day O'Connor Institute on the downtown Phoenix campus of Arizona State University in late January. The retired Supreme Court associate justice was seated in the front row taking it all in and enjoying the music.
This was not the first time that jazz artists have performed at an event involving Justice O'Connor. She has a legendary reputation for bringing people together in an informal setting to build friendships and working partnerships to advance civil discussion and civic action.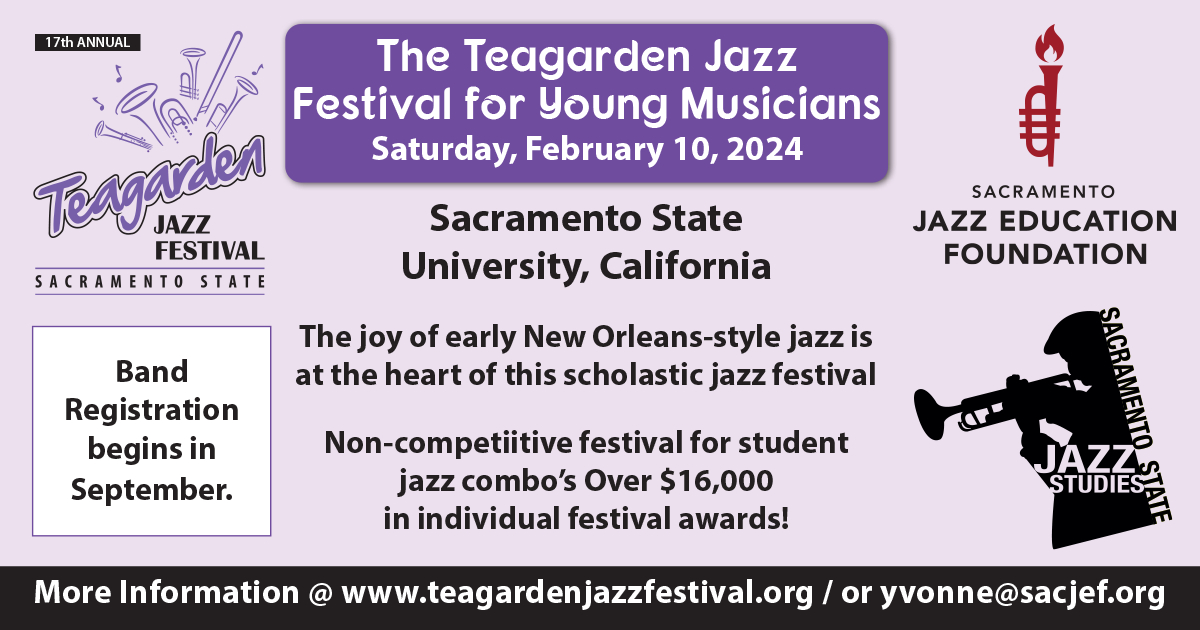 John Cocuzzi, who performed at several of her parties in Washington, D.C. when she was a sitting justice, recalled a 2008 event when he was part of a band that included Bob Schulz, Pieter Meijers, Richard Simon, Ray Templin, Eddie Erickson, and Jim Armstrong that shared a meal with the retired Justice before their performance. She mentioned how impressed she was in the way musicians interact and communicate to produce quality music.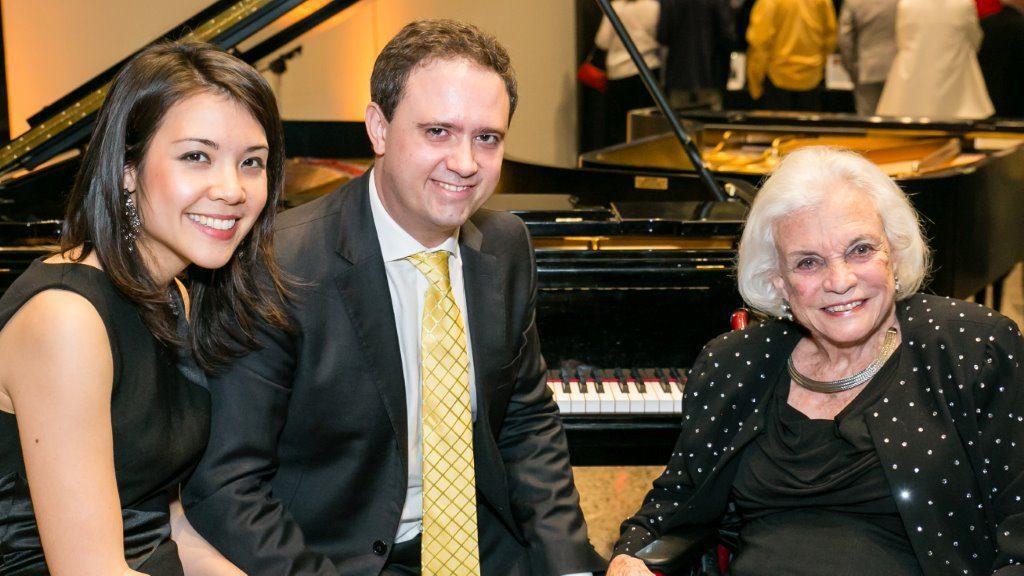 In a letter (which is posted on Cocuzzi's website) thanking the band members for their part in the occasion, she wrote: "It was especially meaningful to me because jazz musicians communicate with each other and listen to each other in an effort to create a good final product. That is exactly the process that all of us should employ in legislative bodies and in gatherings to resolve important public issues. It is jazz that points the way."
Founded in 2009 and housed in the ASU School of Law, the O'Connor Institute "works to build consensus, form collaborations, and help craft solutions to vital public issues, in an environment of mutual respect and share purpose for a better nation."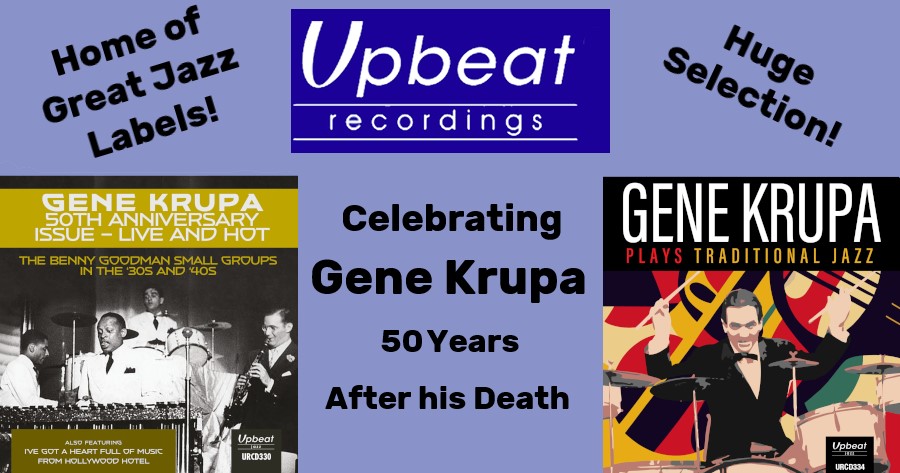 ♫ ♫ ♫ ♫
Bria Skonberg's album, Bria, has been nominated for a JUNO Award in the Vocal Jazz Album of the Year category. She describes the JUNO Awards, which honor Canadian music achievements, as "like a Canadian Grammy." The winners will be announced at ceremonies held in Ottawa, Ontario the weekend of April 1-2, with Michael Buble as host.
Bria also reminds one and all that the Hot Jazz Camp season is coming up fast. The Youth Camp for youngsters 10 to 15 kicks things off April 10-14, with Bria, Molly Ryan, Dan Levinson, and Jim Fryer heading up the faculty. The Adult Camp scheduled for May 15-21 will have Vince Giordano and Cynthia Sayer as guest clinicians and has added trumpeter Randy Reinhart to the faculty lineup. The camp also includes day trips to the Harlem Jazz Museum, Apollo Theatre, and Cotton Club as well as a stop for the group's own "Great Day in Harlem" photograph.
Bria must be a disciple of retired Justice Sandra Day O'Connor when she writes on her website: "I love the idea of being a global ambassador…spreading joy, relating the human experience, and putting good into the world to counteract the negative. I want to make music that makes people feel and think." She is currently working on her first official album with SONY Masterworks Records, the theme of which will be love and adventure.
♫ ♫ ♫ ♫
The venerable Bix Beiderbecke Memorial Jazz Festival will be back in Davenport, Iowa come August 3-5, 2017. The 2016 event had to move to neighboring Bettendorf because the usual venues in Davenport were otherwise booked. This summer the bands will be blaring at the brand-new Rhythm City Casino Resort, a $110 million complex that features a casino on an old riverboat, a 5-star, 106-room hotel, three restaurants and free parking. Located in the northern part of the city, the Resort will be the host hotel and a major sponsor of the festival's 46th annual edition.
Special concerts will still be held at LeClair Park on the nights of August 4 and 5. Heading up the list of participating bands will be the Fat Babies from Chicago, Dan Levinson's Roof Garden Jass Band, Dave Bennett's Quartet, the Hot Jazz Alliance from Australia, and Josh Duffee's Graystone Monarchs. The long-anticipated opening of the Bix Beiderbecke Museum & Archive is expected by early summer, giving jazz fans an added reason to make the trek to the Quad Cities.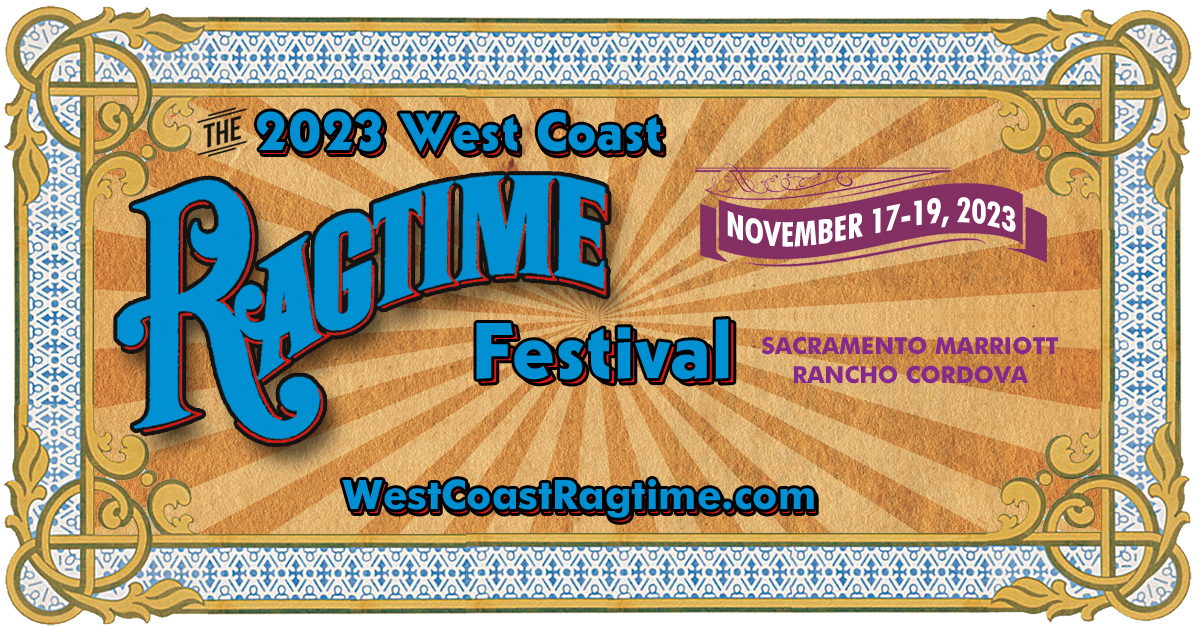 ♫ ♫ ♫ ♫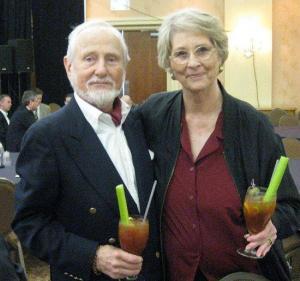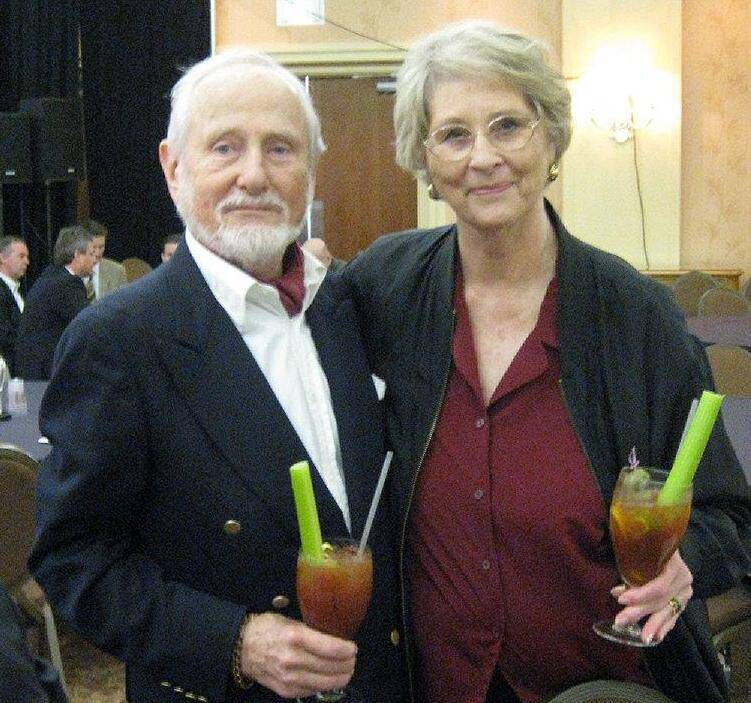 When Alan and Juanita Greenwood Frederickson created the non-profit foundation that supported Summit Jazz, they stipulated that once they were no longer involved, the foundation should be dissolved, thereby ending the 38-year-run of the annual event, which in recent years has been held in the Denver area. Alan passed away in 2010, and Juanita succumbed to cancer this past December. Residue funds from the Summit Jazz Foundation have been distributed to local organizations for their ongoing efforts to preserve, foster and support traditional jazz in Colorado.
♫ ♫ ♫ ♫
Dennis Grimes has resigned as president of the Sacramento Traditional Jazz Society and been succeeded by his vice president, Dennis Speciale.
♫ ♫ ♫ ♫
A $20,000 Kickstarter fundraising campaign initiated by Pete and Will Anderson is underway to produce a tribute album honoring the late saxophonist Joe Temperley, along with creating a scholarship fund for current saxophone students at the Juilliard School of Music in New York City. The campaign has a March 20 deadline, with $10,000 earmarked to establish a permanently-endowed scholarship in Temperley's name that calls for $5,000 to be awarded annually, and $10,000 to produce the tribute CD titled Blues for Joe.
The Andersons stated, "We are extremely excited to announce this project to salute our longtime mentor, friend, and role model. We are committed to honor Joe's legacy and the values he embodied and are passionate that his memory be carried on through his students and the Jazz Studies program at Juilliard." A fundraising concert is scheduled for March 6 at Juilliard's Paul Hall.
♫ ♫ ♫ ♫
News from the Big Easy: The Spotted Cat Music Club, a Frenchmen Street mainstay, has opened a second location, this one on St. Claude Avenue. Called Spotted Cat Food & Spirits, the establishment serves all-day breakfast, small plates, and weekend jazz brunches featuring locally-sourced ingredients from across the Gulf Coast.
New Orleans is well-known as a late-night town, but the City Fathers are considering a proposal to clear the streets by 3 a.m. to quell crime issues. One reaction is "Heaven forbid we ever have a 'last call' in New Orleans!"
OFFBEAT Magazine's "Best of the Beat" music awards has Preservation Hall JB as the best traditional jazz band, and Matt Perrine as the town's top tuba/sousaphone player.
Lots of familiar names are scheduled to perform at the French Quarter Festival April 6-9: Tim Laughlin, DUKES of Dixieland, Evan Christopher, Banu Gibson, Meschiya Lake-Harm, Lena Prima, Topsy Chapman, Louis Ford, Orange Kellin, Tommy Sancton, Steve Pistorius, Wendell Brunious, Charlie Halloran, and the Treme Brass Band.
♫ ♫ ♫ ♫
Banu Gibson—the Queen of the French Quarter—along with pianist David Boeddinghaus will bring a bit of the Mardi Gras spirit up north for a March 19 concert sponsored by the Potomac River Jazz Club. Joining them on the bandstand will be a group of local all-stars herded by Banu's favorite trombonist, David Sager. It all happens at the Montgomery College's Rockville, MD main campus from 2 to 4 p.m. (Banu has a new CD out: By Myself.)
♫ ♫ ♫ ♫
Director Sandy Evans reports that last month's North Carolina Jazz Party sold out all three nights. Free tickets were offered to the 77 young musicians who participated in the Master Classes conducted by the all-star musicians, and 55 came to one of the sessions.
♫ ♫ ♫ ♫
Attendance topped 4,000 at the 8th annual conference of the Jazz Education Network held in New Orleans this past January. The 2018 conclave will be held in Dallas January 3-6.
♫ ♫ ♫ ♫
"Life is like a bicycle. To maintain balance, one must keep moving. – Albert Einstein